It's wonderful to come home to a relaxing, natural-feeling space. A natural design scheme is subtle and understated. The palette uses gentle tones which calmly combine cool whites and greys with warmer beiges and creams. We've spoken a lot recently about dramatic fireplaces, accent colours, and contrasting walls. However, the lovely natural materials used in our antique fireplaces make them perfect features for tranquil or earthy interiors. Here are some of our favourite fireplaces for neutral design schemes. Wood is the obvious starting point. For many of us, if we're asked to picture a natural scheme, wooden architecture and furniture will feature highly. For a slightly rustic edge, this eighteenth century pine fireplace is an excellent choice.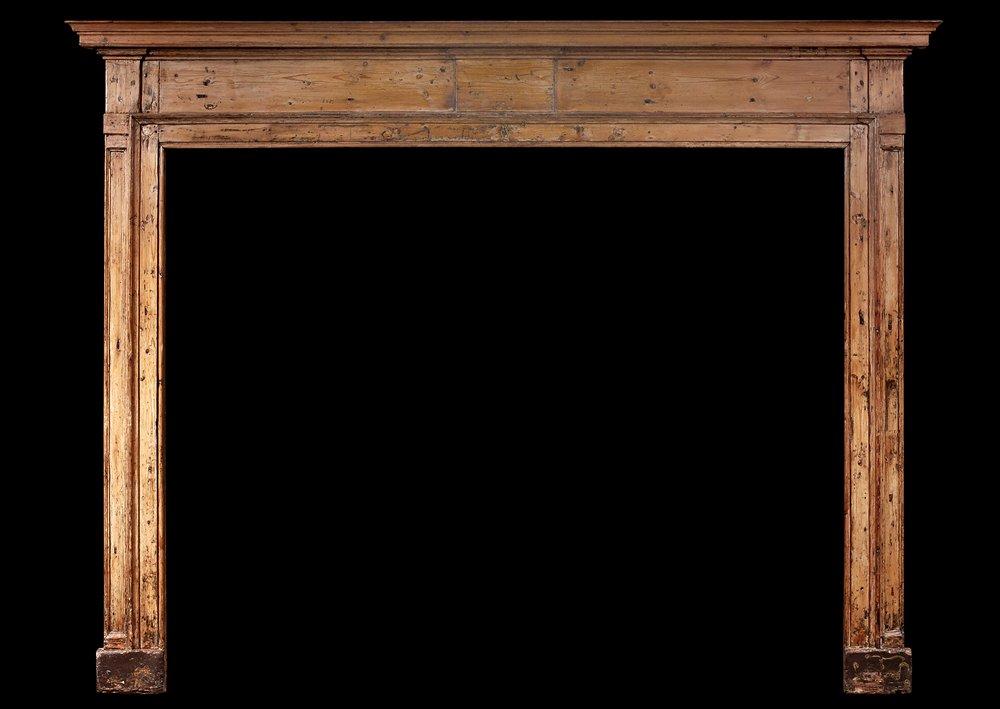 It's large, but its uncluttered look means it won't take over. Its venerable age has give the wood a wonderful, rich finish. The warm, pine fireplace is perfect matches with similar mellow woods or cooler cream colours. However don't assume that wood has to have a rustic or country feel to it. We love this understated Georgian English fireplace with its elegant reeded jambs.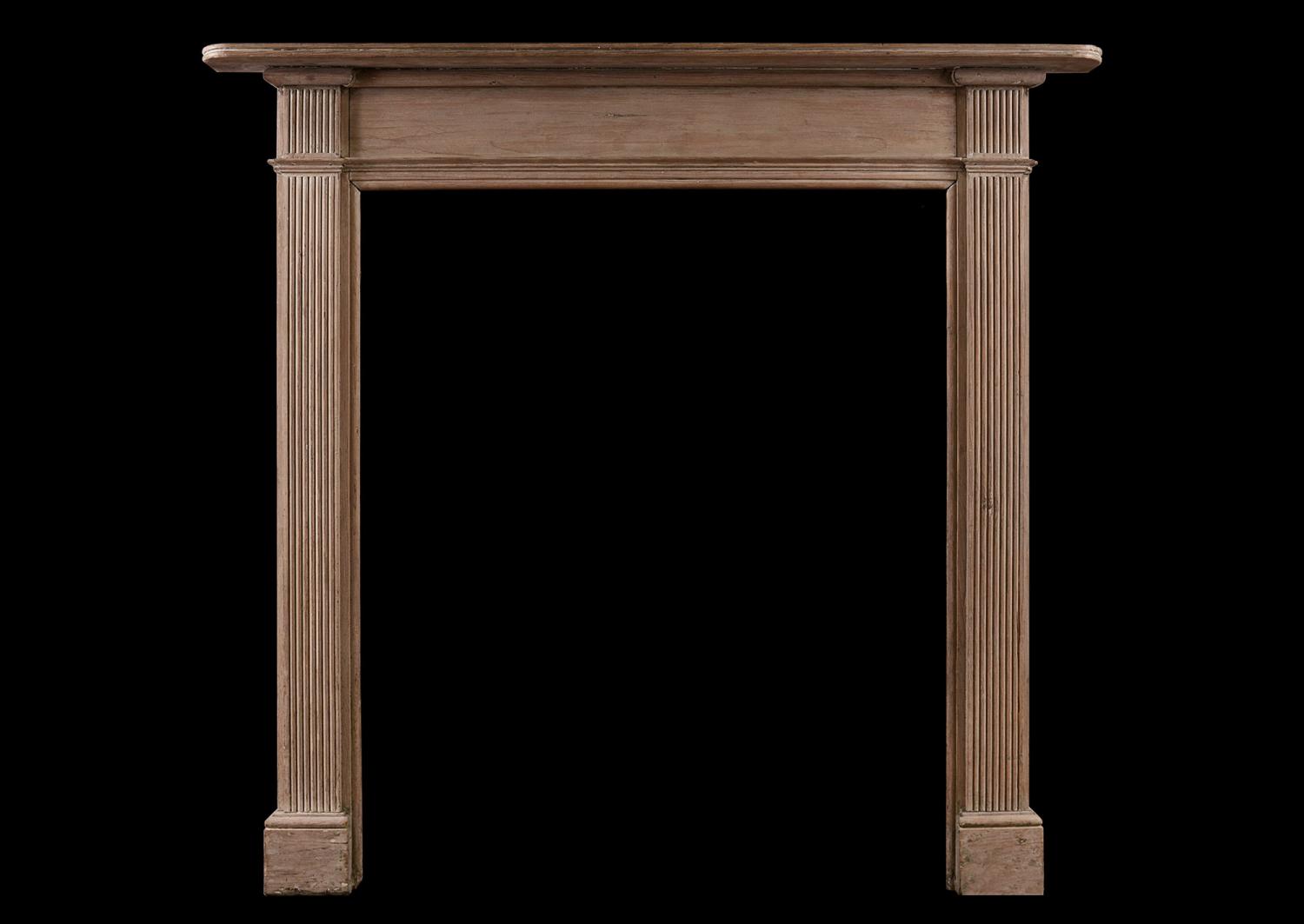 It's every bit as elegant as its marble counterparts. The timber has a faintly pink tinge, and it would blend in beautifully with warmer neutral tones. Finding plain antique wood fireplaces isn't always easy: wood is such a joy to carve that it often is! If your idea is natural is to celebrate the forms and * of nature, this exuberantly carved Scottish pine fireplace is a superb option. dating from the 1770s and in the style of Robert Adam, it has a forest-full of foliage patterns and floral designs.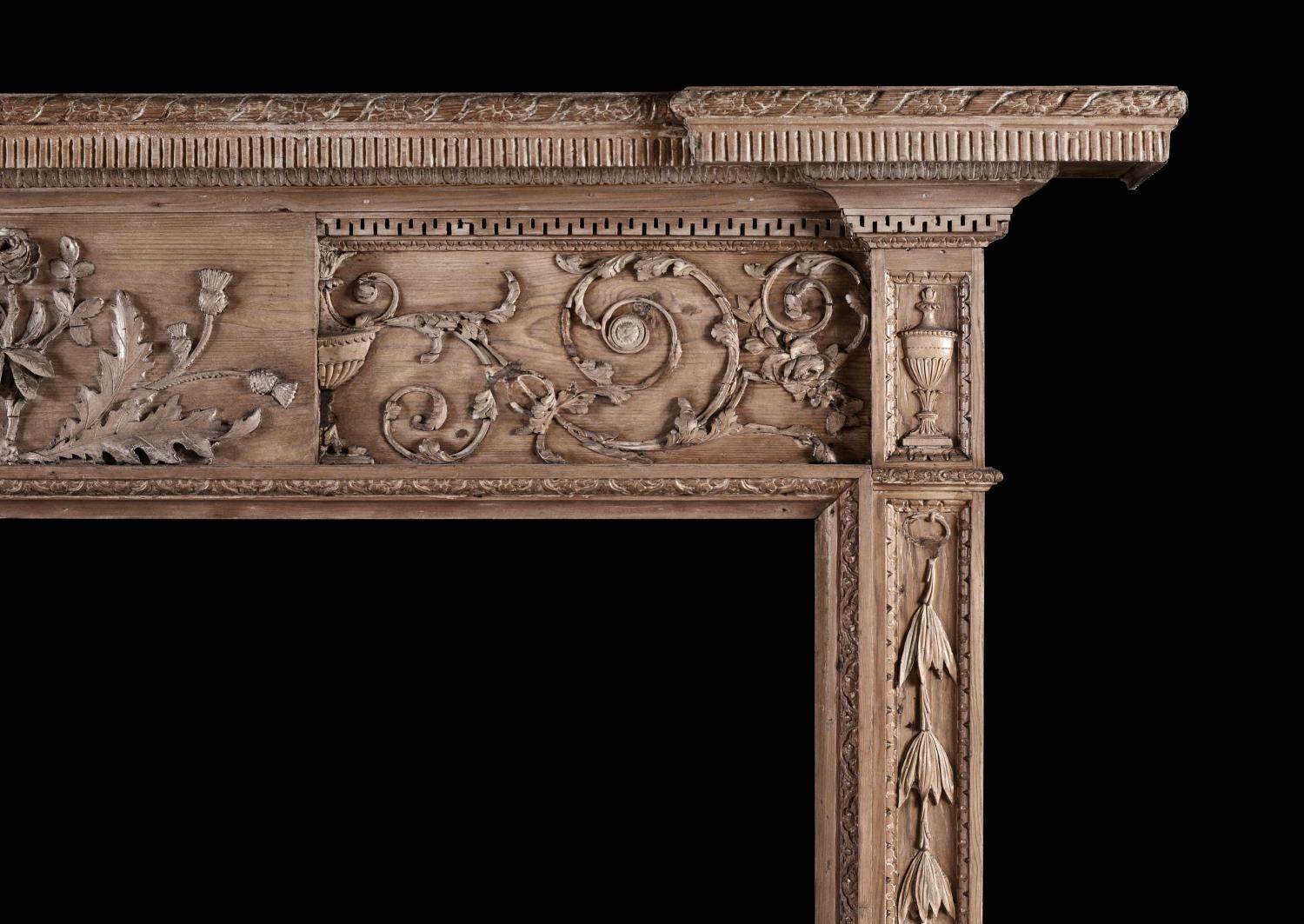 It's an exceptionally fine quality piece, and would pick up on any on-trend leafy fabric designs or actual plants. Solid, calm stone also has a great role to play in natural decorative schemes. Welcoming Bath stone is always a popular choice, and works so well with an open fire. This simple Bath stone bolection fireplace highlights the natural warmth of the stone.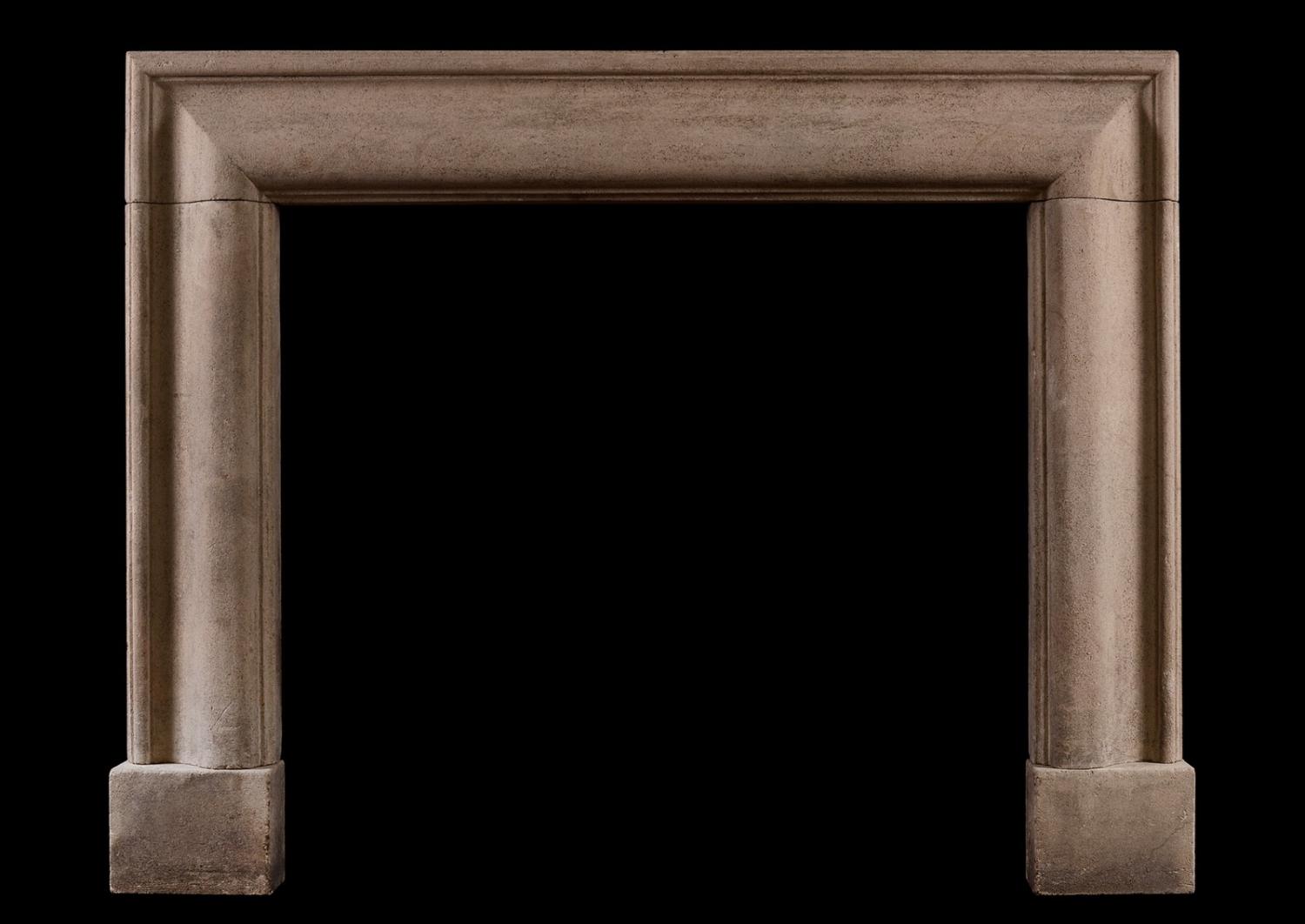 It dates from 1900, and has a typical faux-medieval, arts and crafts style feel to it. Match it with delicate leaf-patterned wallpapers or fabrics in muted colours. For a cooler neutral look, try limestone. This antique French Directoire fireplace is absolutely stunning. It's elaborately carved, but discreetly so, so would fit in marvellously with a subtle interior design scheme.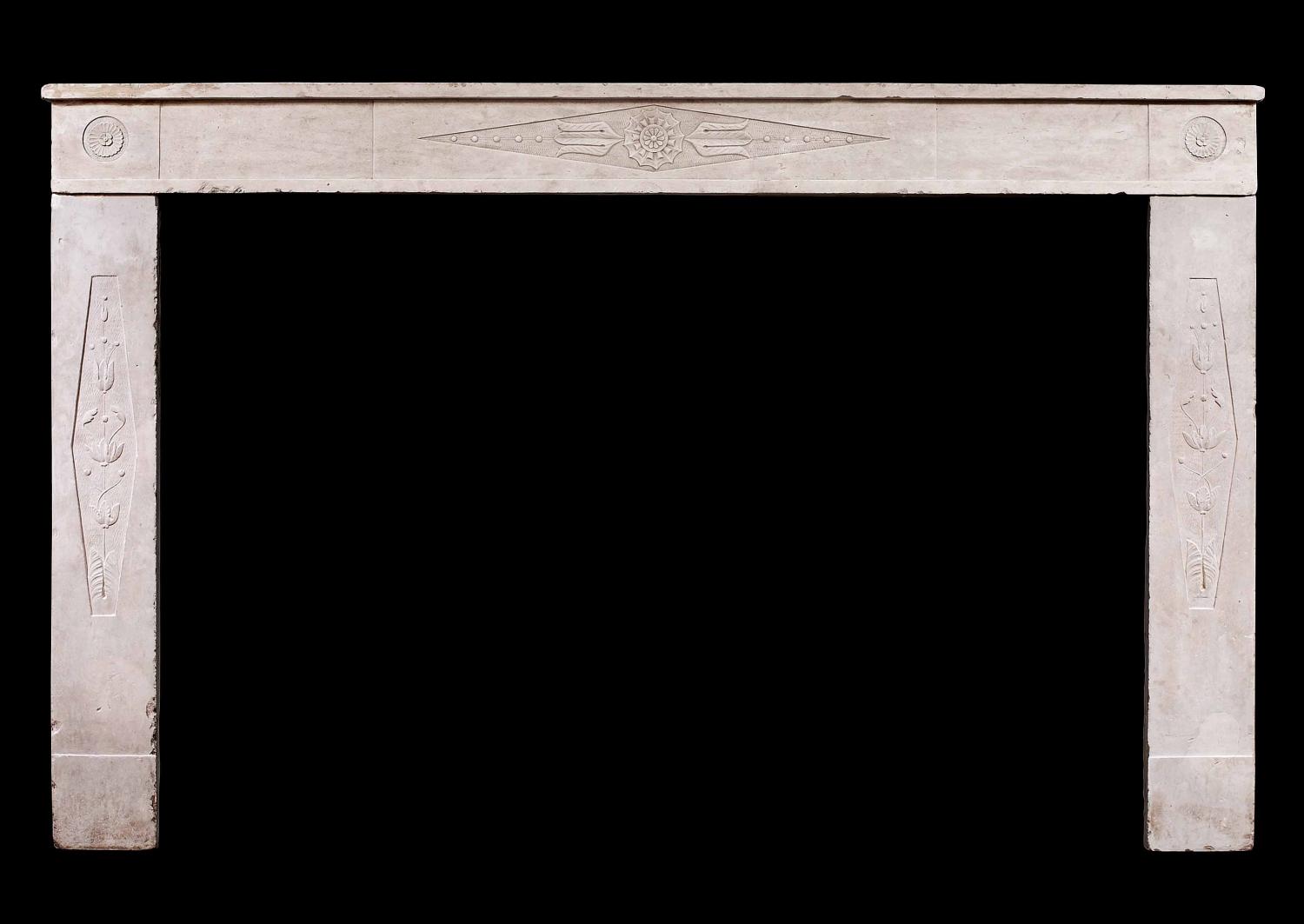 The decoration shows the fashionable influence of Egyptian design (or a version of Egyptian design!) on early nineteenth century western architecture. Because the carvings are so delicate, a neutral colour scheme will enhance rather than detract from them. For a really restful look, cool white with sea-grey or sage green accents is beautiful. For this, the simple perfection of statuary marble is just right when it comes to choosing your fire surround. We;re spoilt for choice when it comes to quality statuary marble fireplaces, so we chose this Regency antique for its low-key elegance and almost luminous white colour.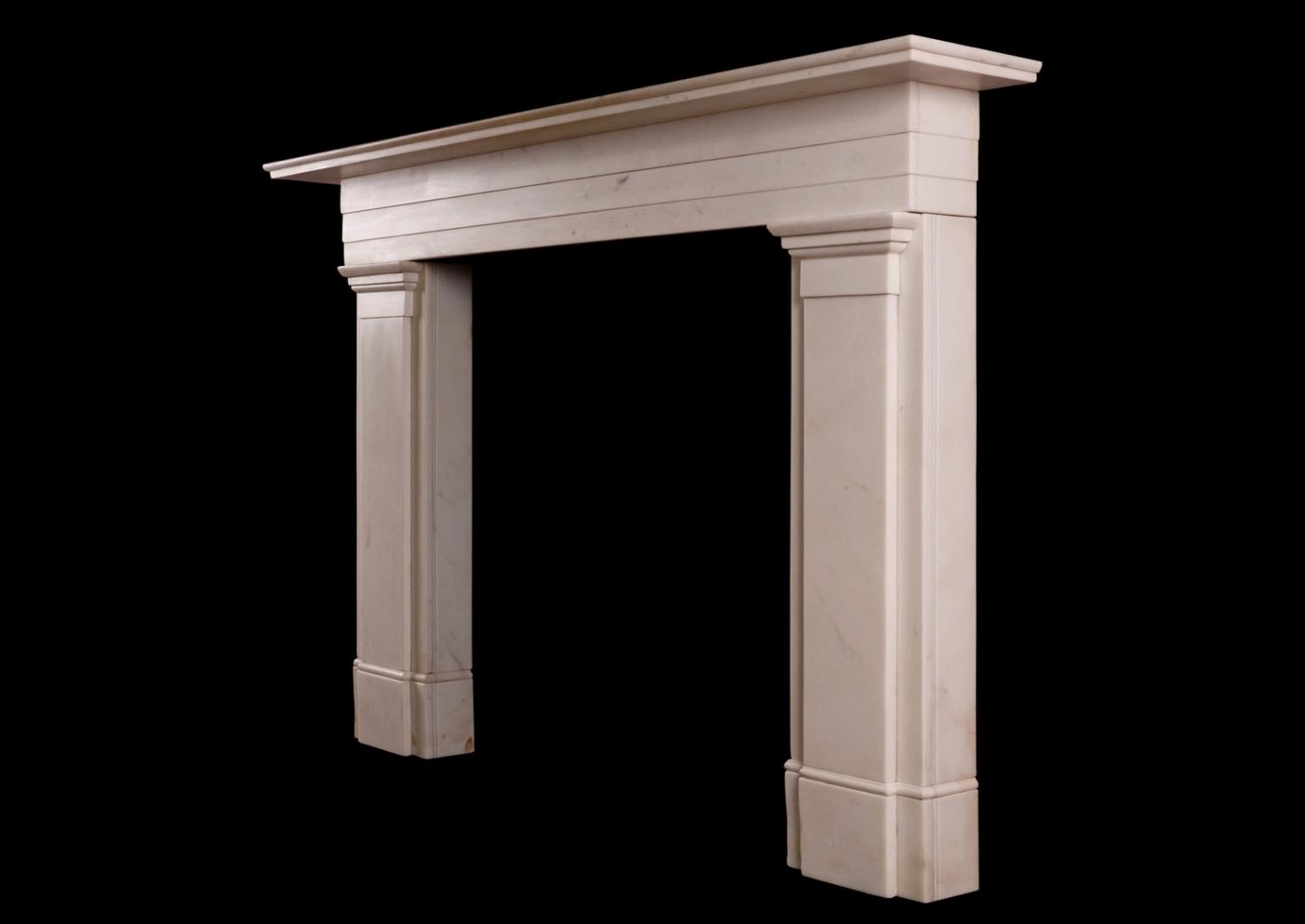 It has a large shelf above which is perfect to accessorise with candles perhaps, or flowers. This leads to an important points about neutral decoration: you don't have to keep everything in a natural, muted palette. A splash of accent colour here and there makes a welcome contrast, and a bright signature accessory on this wide mantelpiece would look great. As we've discussed before, marble doesn't just come in the classic white. There are all sorts of warm-toned marbles which look fantastic with natural design schemes. This French Sarrancolin fireplace is a great example of how marble can be used to warm up an interior, whether you choose to have an open fire or not!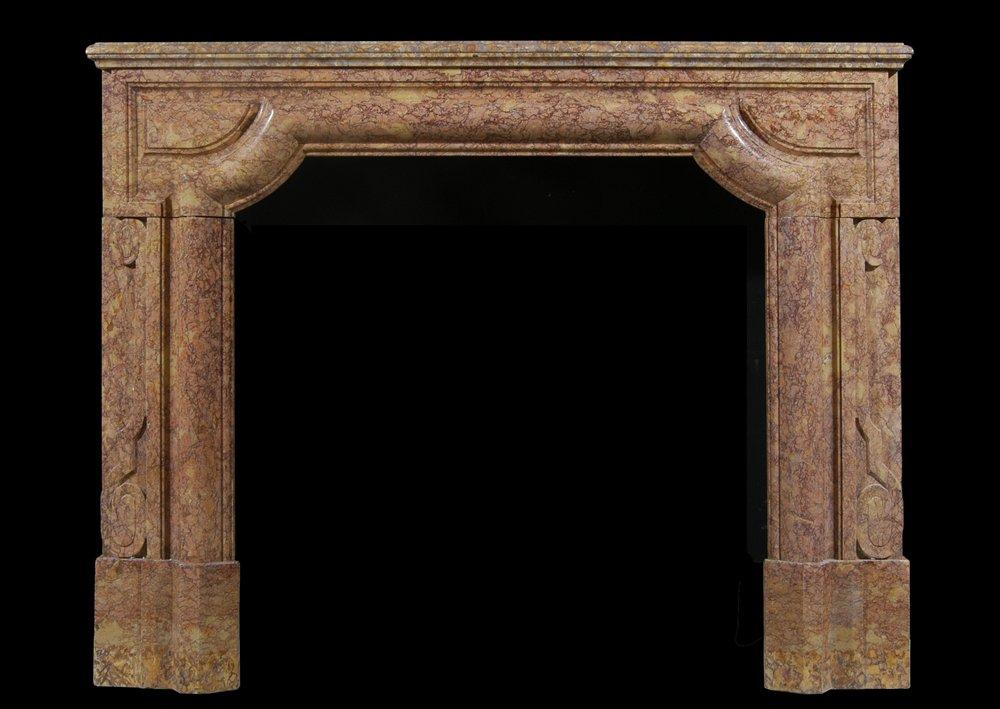 You can also look out for Sienna or Brocatelle marbles for their deep, autumnal tones. If you'd like to stick with a cool white base but want to add another shade, something like the Carrara marble fireplace on the feature image, with its delicate grey veining, would be an excellent option. If you're trying to find the right fireplace for a specific look, please get in touch with us. We can guide you through our gorgeous collection of antique fireplaces, and help you choose the perfect match.