We love the richness of Bath stone. It's what gives the City of Bath its memorable, honey-hued beauty, and adds a gleaming creaminess to cathedrals and other magnificent buildings across England. It's also a wonderful stone for antique fireplaces. What is Bath stone? It's an oolitic limestone, meaning that it's made up from ooliths, sand-sized particles with concentric rings of calcium carbonate. In practice, that means that Bath stone is durable but easy to work with. It's a "freestone" which can be cut in any direction, unlike a layered stone such as slate; and this makes it a great stone for carving.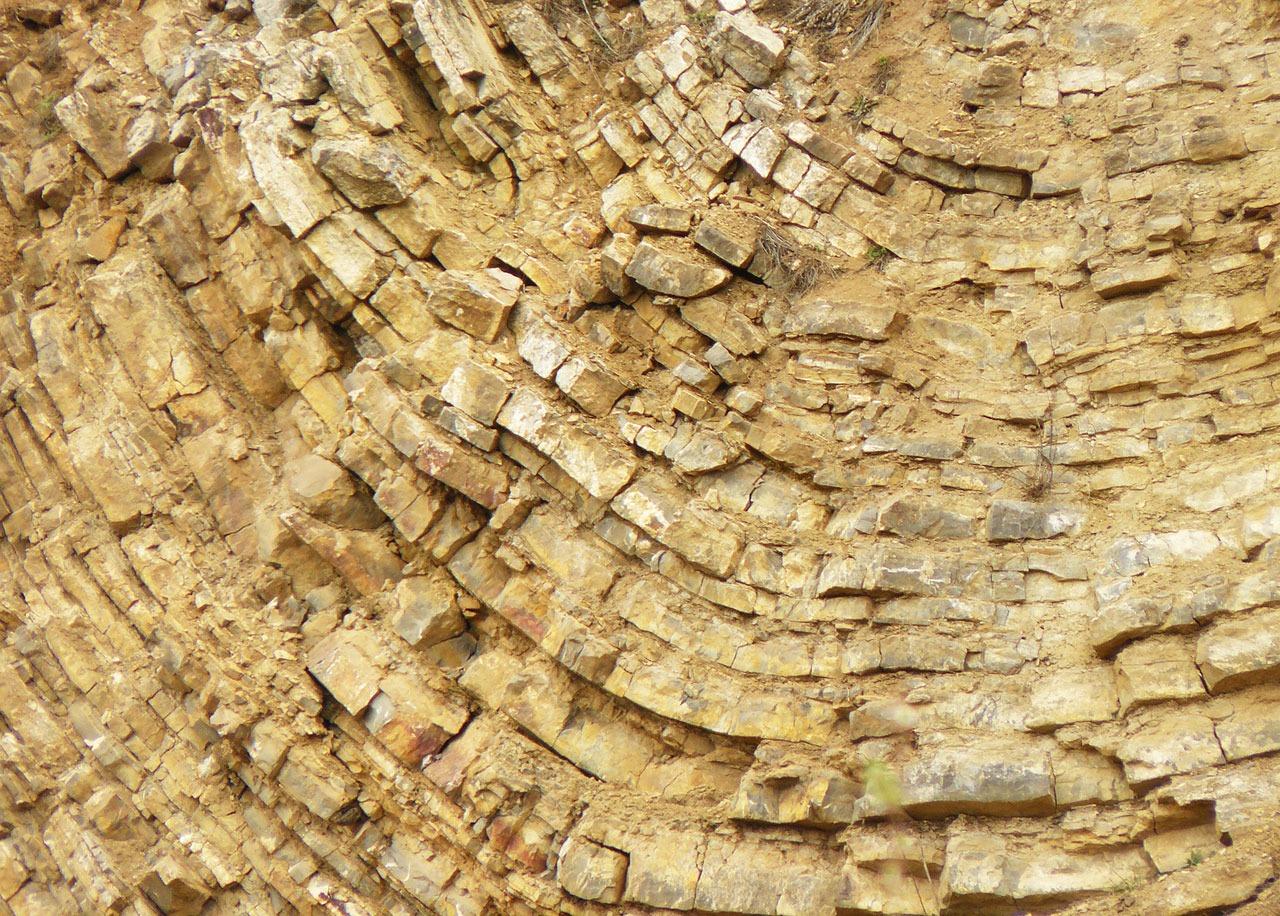 A popular building material, we see it in churches, manor houses, railway stations, and public buildings across the south of England. In a more domestic setting, Bath stone is a fabulous material for fireplaces. Bath stone's warm colour blends beautifully with the flames of an open fire. However if you want to have a decorative fireplace, the subtlety of Bath stone works as the perfect foil for a variety of schemes. It's a warm, creamy colour (but think clotted cream, not the thin pouring stuff!), which places it perfectly for either contemporary or traditional interior schemes.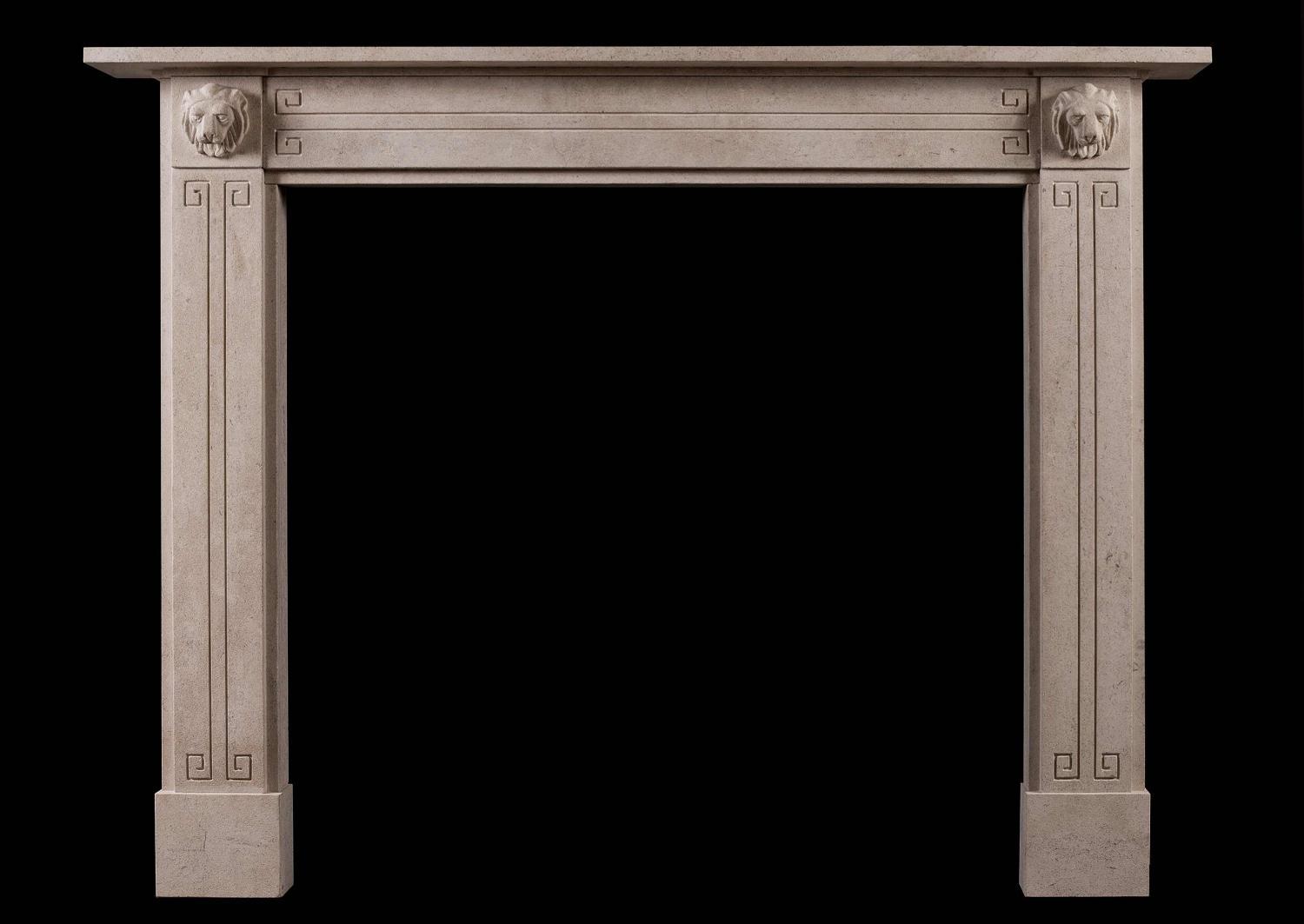 The medieval masons weren't wrong - Bath stone is wonderful to carve, as you can see with this Regency style fireplace. The pair of lion masks adds a touch of interest to this otherwise simple design, along with the elegant Greek key motif. A good choice if you are fusing modern and tradition styles - picture this fireplace against a wall in a deep, statement colour.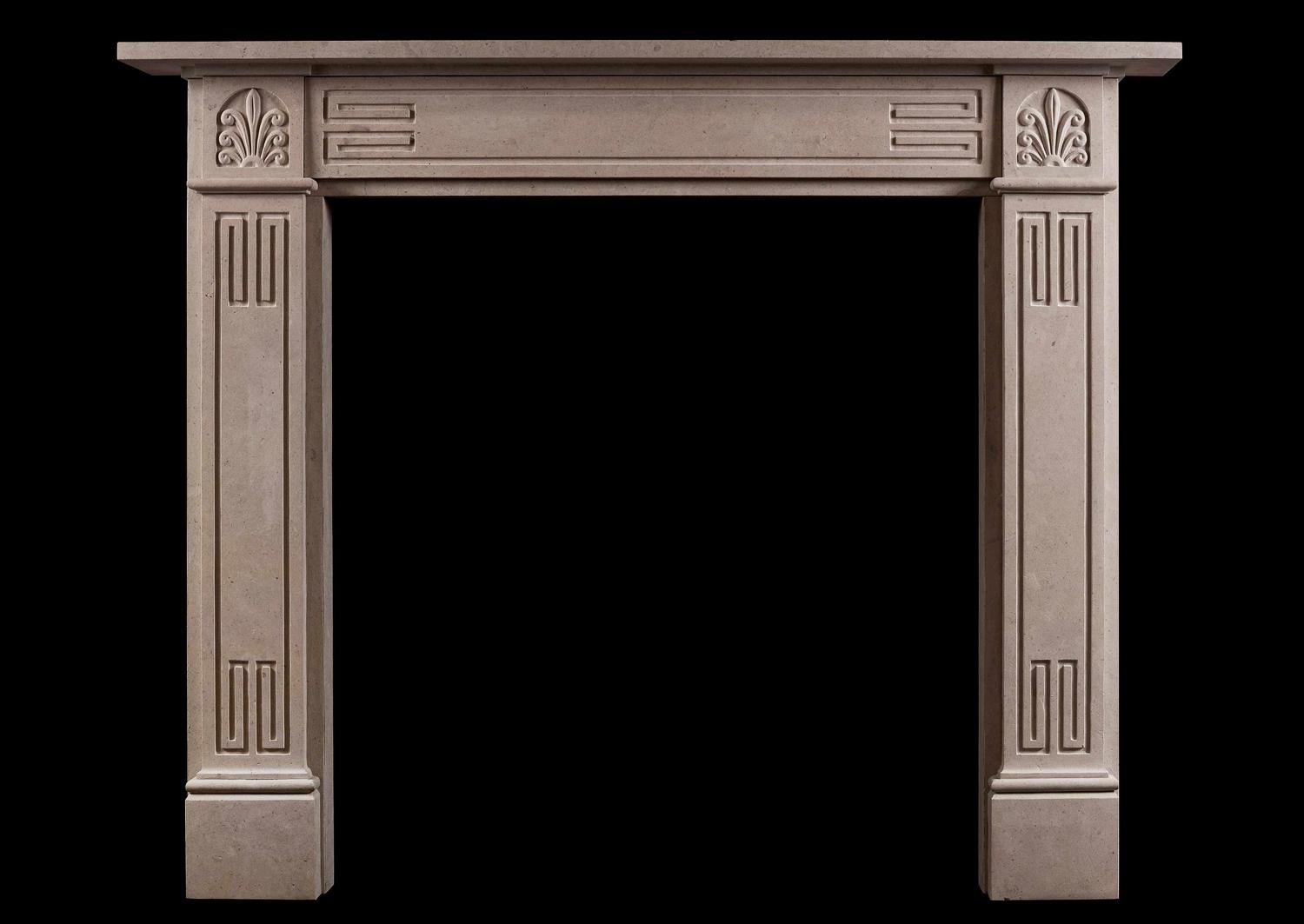 If you like carved stone but want to keep it subtle, try this other Regency style Bath stone fireplace. The Anthemion leaf coupled with the cream tones of the stone would complement a natural decorative scheme. Rich wooden floors, pale, neutral walls, and perhaps some bold leaf-patterned fabric to work with the carvings, would highlight the warmth of this beautiful stone.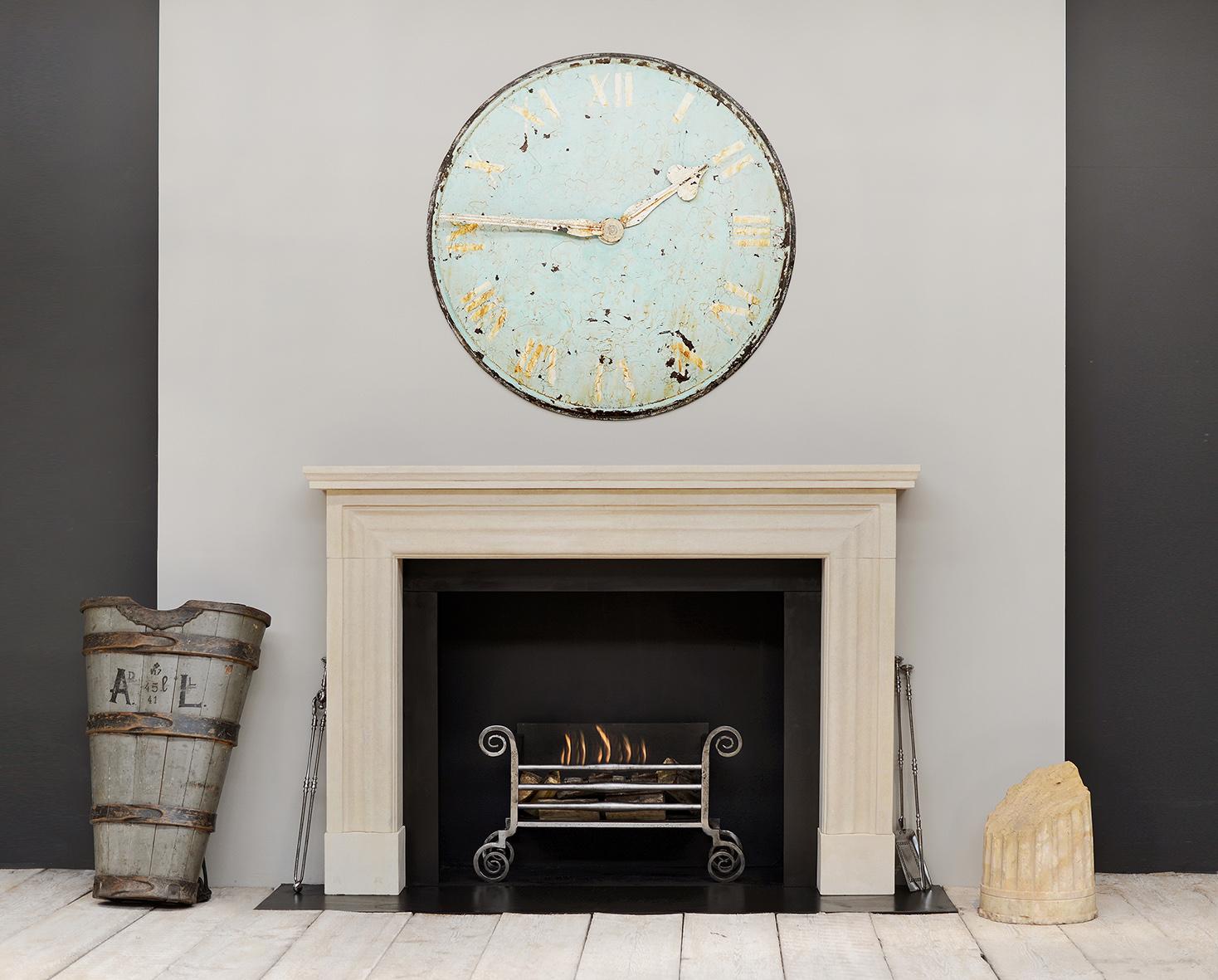 This reproduction moulded bolection fireplace is modelled on an original from the Officer's mess at Chelsea Barracks. There is a military discipline to its clean lines and straightforward design, and it has a rather splendid masculine beauty. The fire surround shown here is imposingly large - however if you're thinking of a fireplace for a modest study rather than a dining hall, we can make it in any size.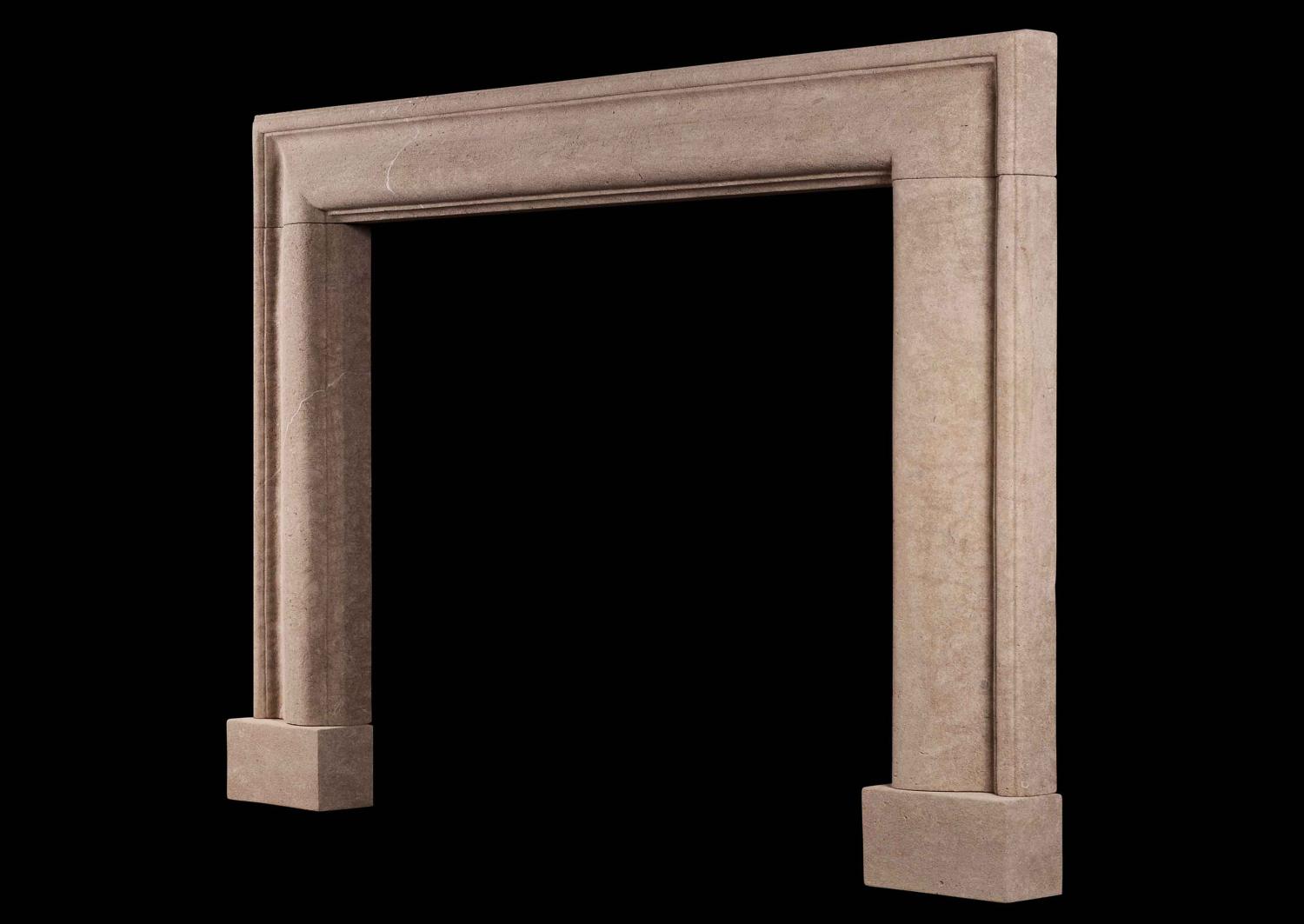 Our final recommendation is a Queen Anne style moulded bolection fireplace. It may be a great carvers' stone; however sometimes simplicity shows off Bath stone to its best advantage, and you can really appreciate the depth of its colour. Again, this fire surround can be made in any size - a nice, calm design for a bedroom, maybe? These are just a few examples of what a marvellous fireplace material Bath stone is. If you are looking for an antique or reproduction fireplace which will work discreetly with your decor yet still makes a quiet statement, Bath stone is an excellent choice. Have a look at our other stone fireplaces, and contact us to find out more.