Pietro Bossi is a man of mystery. Very little is known about the man himself and his personal life except for the lasting legacy of his craftsmanship of antique chimneypieces. Much inlay work of the 18th century is still commonly known as "Bossi-work" or "Bossi-inlay", cementing his reputation as one of the all-time greats of Baroque fireplaces.
Bossi is most likely descended from a family of stucco workers from the Lake Como District in Italy. He emigrated from Italy to Dublin, Ireland where he was active between 1785-1798. He is listed in the Dublin Directories as an 'Inlayer in marble and Stucco Worker' at 22 Fleet Street in 1785-86 and at 38 Fleet Street in 1787-98. He is best known for his inlaid marble techniques on fireplaces, specialising in the use of stucco and Scagliola, using a coloured paste inlay on a white marble background providing a more economical alternative to natural stone. It is this technique which bears his name.
Many of Bossi's fireplace designs are in a Neo-classical style, similar to those of Robert Adam (for more information on Robert Adam and his mantel design styles, please see here: https://www.thornhillgalleries.co.uk/robert-adam-and-his-influence-on-antique-fireplaces-today/). The Scagliola technique is designed to simulate coloured marble inlay or pietra dura. Evidence of this technique in use exists in Ancient Rome; however the technique was not perfected, nor came in to regular usage until the Italian Renaissance. The Renaissance saw a renewed interest in classical antiquities, so this could account for its resurgence in popularity, especially in the recreation of antique fireplaces. However, the regular use of Scagliola reached its highest levels of popularity in the architecture of the Italian Baroque period and was continuously imitated through the 17th to 19th centuries in England and ultimately the rest of the United Kingdom in Italian style marble fireplaces.
While the technique of Scagliola was originally seen as a means of cheaply recreating the look of expensive natural materials using resources which were cheaper and easier to come by, it has since become a technique of historical significance in its own right and is highly sought after due to the high levels of craftsmanship required to effectively create a realistic imitation of antique fire surrounds. While few existing Scagliola and stucco mantel examples can be directly attributed to Pietro Bossi, the lasting influence his designs have had on craftsmanship is undeniable. His fireplace designs represent the definitive examples of the style and Scagliola is now prized in its own right as a luxury design commodity.
An excellent example of Pietro Bossi's titular style can be seen in the fireplace below, offered by Thornhill Galleries. It perfectly simulates the inlaid marble design which was so sought after in the Baroque period and is an excellent example of an antique marble fireplace. For more information on this fireplace, please click here.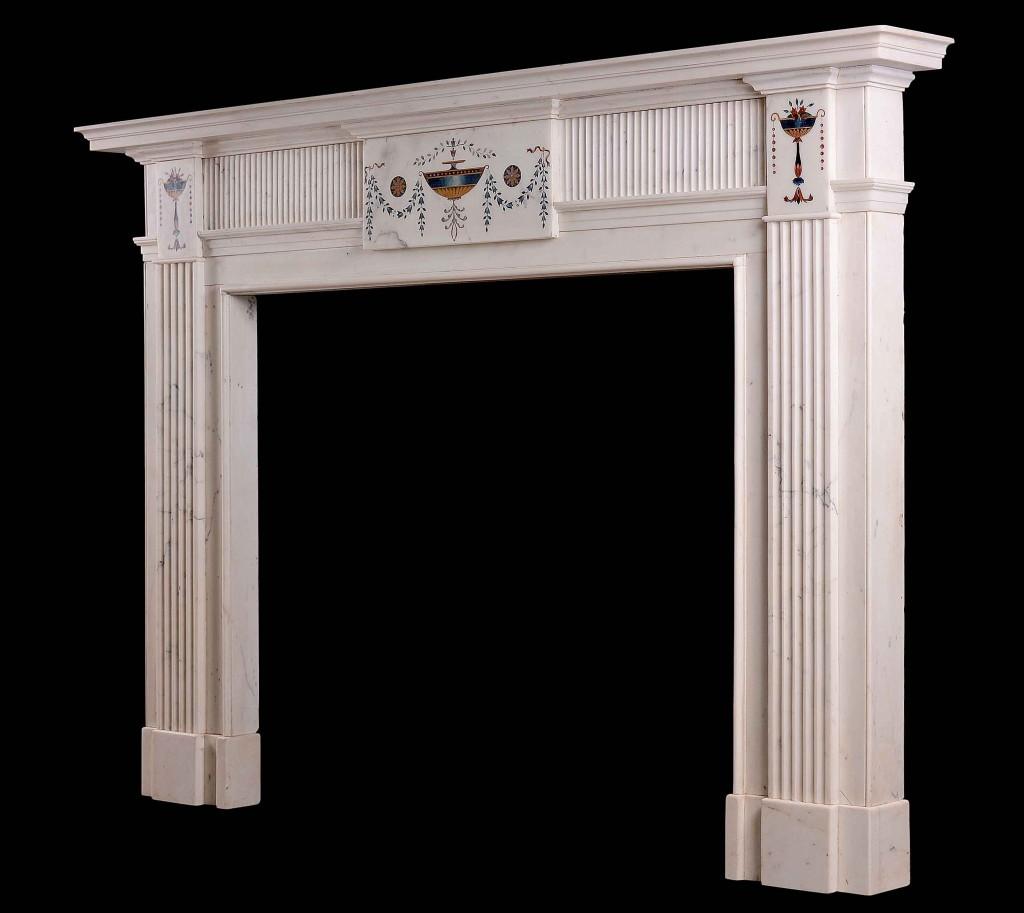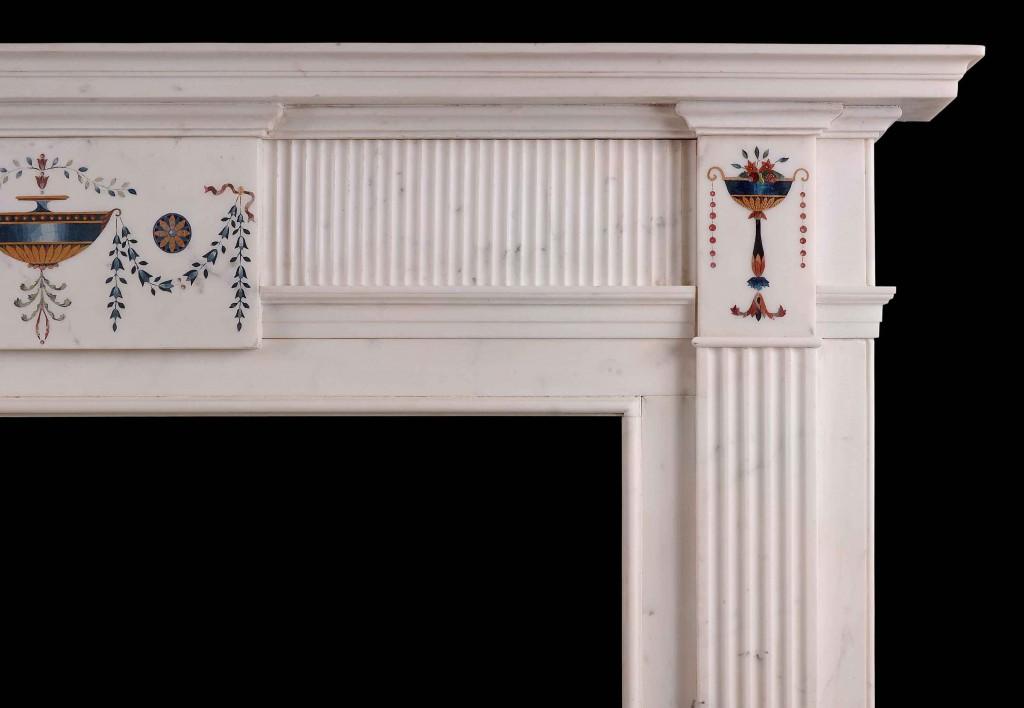 Pietro Bossi most likely returned to Italy in 1798 after being implicated with the revolutionary movement, and it is not know when or where he died. His legacy however has had long lasting implications for the history of art and design.