This is an impressive and unusual cast stone fireplace. The jambs with half round columns, surmounted by carved corbels. The semi-circular frieze with rosettes and portcullis adornments, surmounted by tapering hood. Distressed finish to stone.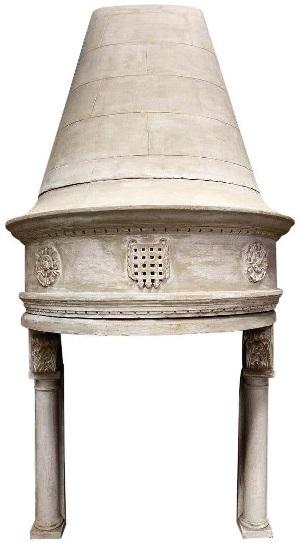 Cast stone is a cement mix with fine aggregates like crushed natural stone, silica and regular sand that is combined with a variety of colors and finishes.
It is one of the oldest types of concrete. Since the early 20th century both in Europe and America, cast stone has been used as a replacement for nature stone and often times they have outlasted natural stone.
Cast stone is one of the best ways to get that limestone-look fireplace that is in many European chateaus and becoming more popular for our modern homes. The variations in the natural materials give it that timeless beauty.
It's a very cost effective way of getting that limestone look and adds much more character to a room than a typical stone or wood fireplace can and because cast stone is made from natural materials, some variations should be expected.
They can be made in one piece or in several pieces, depending upon the design. Your walls will need to bear the weight of this large fireplace but if it needs to be made lighter, some places will make the fireplace lighter by placing cast stone veneer over another fireproof material. For this reason, you should get a reputable installer to install your cast stone fireplace. Usually the maker of the fireplace will also want to install or have someone to install it.
Fireplaces with a hood are used as a heat deflector to reduce/minimize the amount of heat from the fireplace rising to the wall and mantel/ceiling above.
Often seen as a quintessential feature of a classic open fireplace the fire hood or fireplace canopy has a central role in ensuring the smoke from your fire goes up the chimney and not into the room. They also offer the opportunity to reduce the amount of heat lost up the chimney, especially when the fire is not in use if a chimney baffle is included in the open fire hoods design.
A fire hood or canopy that is carrying the smoke from a fire has four sides (or circular) and a connector at the top of various designs to seal into the chimney.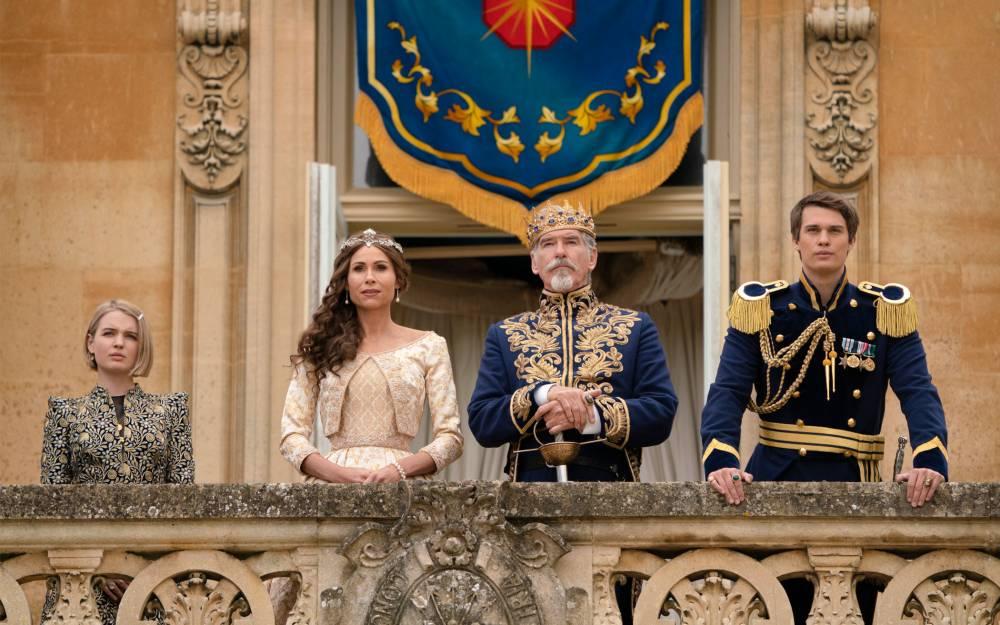 You can see many examples of cast stone elements at Waddesdon Manor which features as the Prince's palace in the new Netflix version of Cinderella.
To find out more about this piece please visit our website where you can view it & many other rare & unusual marbles.