The Gothic Revival style is having another revival! The combination of dramatic fireplaces, deep rich colours, and medieval motifs looks extremely striking in the contemporary home. You don't have to live in a mountain-top castle to capture at least a few elements of this romantic look... Although the Gothic Revival initially started in the mid seventeenth century, it was the Victorians that really embraced this faux-medieval architectural style. Indeed, it's often referred to as "Victorian Gothic", and was complemented by a Gothic movement in literature. The Gothic Revival began in England - hence the fact that most of our Gothic fireplaces are British! The style was characterised by certain motifs: arches, fleur de lis, quatrefoils, figures, heraldry,and finials all feature in architectural details. This sometimes elaborate style was in contrast to the neo-Classicism that had been so prevalent. The amount of Gothic details used varied: some architects just added an arched window or two. Others took it further, and Britain has some fabulous imitation medieval castles! Capturing some elements of Gothic style in your home can really add some interest to your interior design scheme. Don't be put off by associations of drama and darkness. You don't need gargoyles and flaming torches to add a touch of Gothic to your house - it's your home, not Game of Thrones. A Gothic Revival fireplace can give a room a fantastic Victorian focal point without making it feel like a film set. However, if you are feeling bold, you can really add some drama. This nineteenth century English limestone fireplace is a fine example of how spectacular Gothic motifs can be.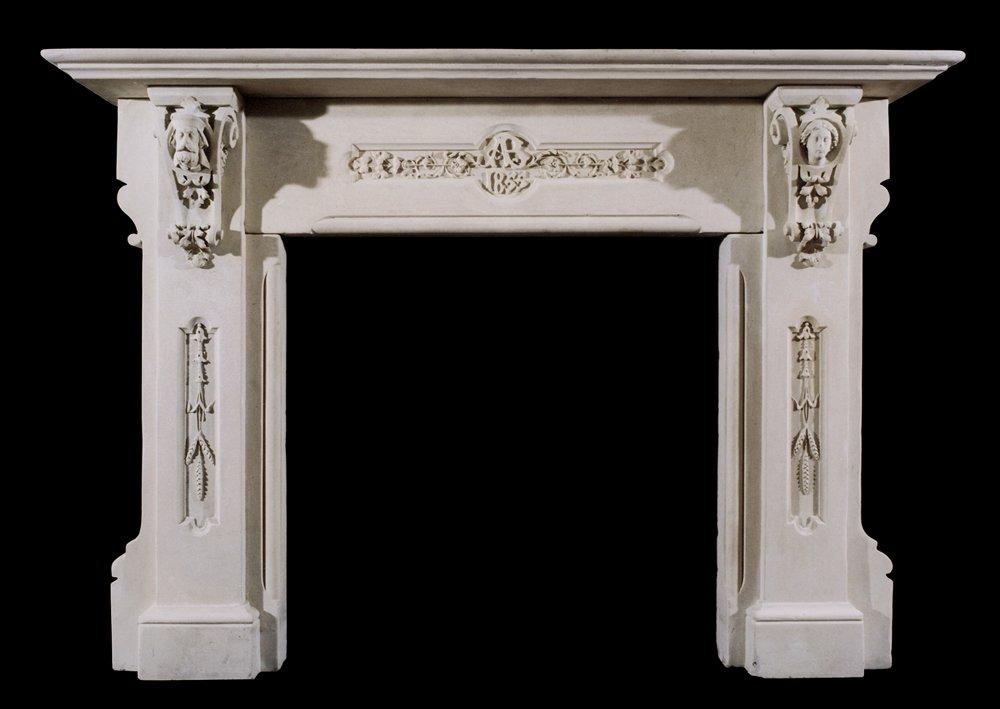 The William Morris-style initials and date add genuine historical interest, and the carvings on the jambs are exquisite. However, the really outstanding feature of this Victorian fireplace is the carved pair of faces, male and female, that owe more to medieval tombs than neo-Classical figures. This Gothic fire surround would look splendid against the vivid burgundy, deep blue, or dark greens so popular with this movement. Alternatively, its pale colour and delicate carvings mean that you can take a more subtle approach. Of course, Gothic does not have to mean palatial. There's definitely a look that's more "rural Gothic" - think of Nampara, Poldark's farmhouse, or something that you might find Heathcliff brooding next to in Wuthering Heights. This is an English fireplace from the late nineteenth century. It is a simple design, with some delicate carving to the spandrels.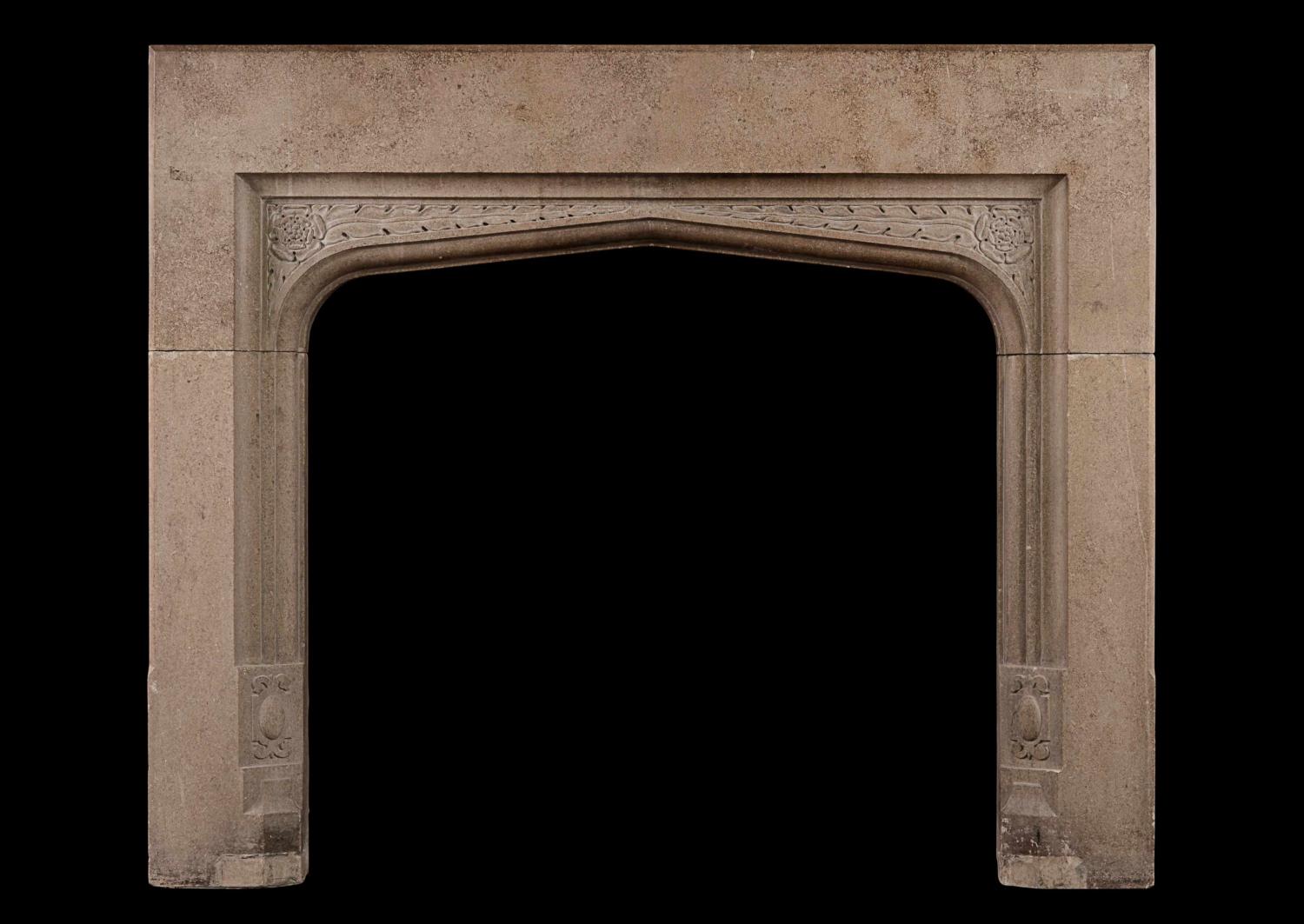 This Thornhill Galleries fireplace is made from a beautifully warm-coloured stone, and has a slight wax lustre (which can be removed). Add an antique firebasket to complete the Nampara effect.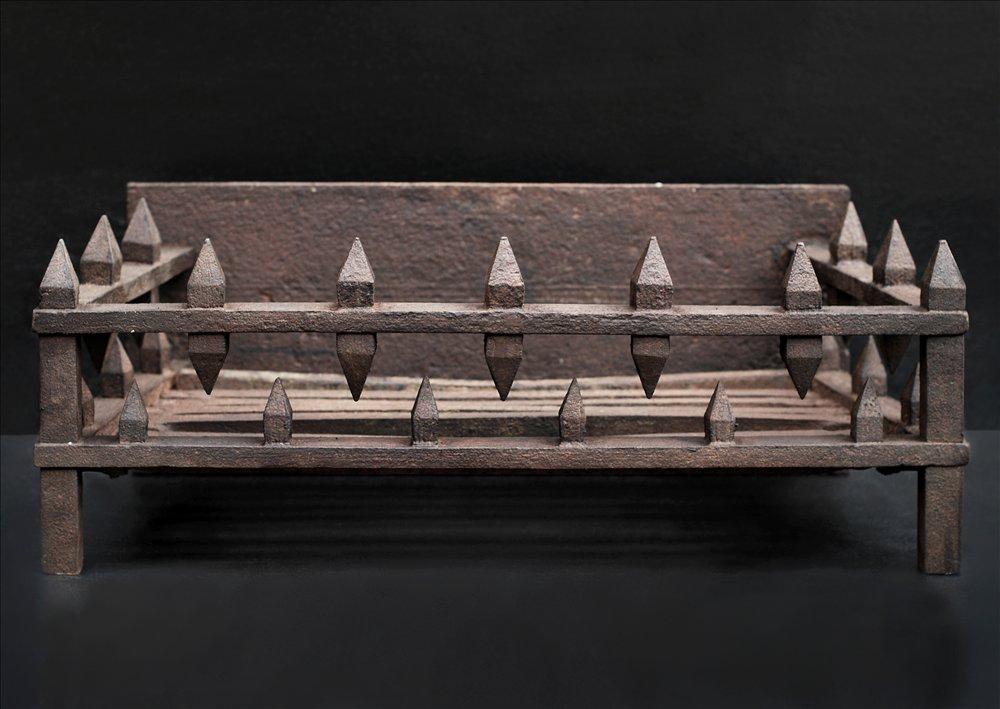 If you're not using the fireplace, fill the basket with pillar candles for a real Gothic look. However, nothing could be more Victorian than real firelight; and this antique fireplace and fire basket combination would look wonderful filled with burning logs. Gothic fireplaces aren't always on a large scale. Think William Morris style to picture a more domesticated medieval look. This small stone fireplace would look perfect in a Victorian study, smaller sitting room or bedroom.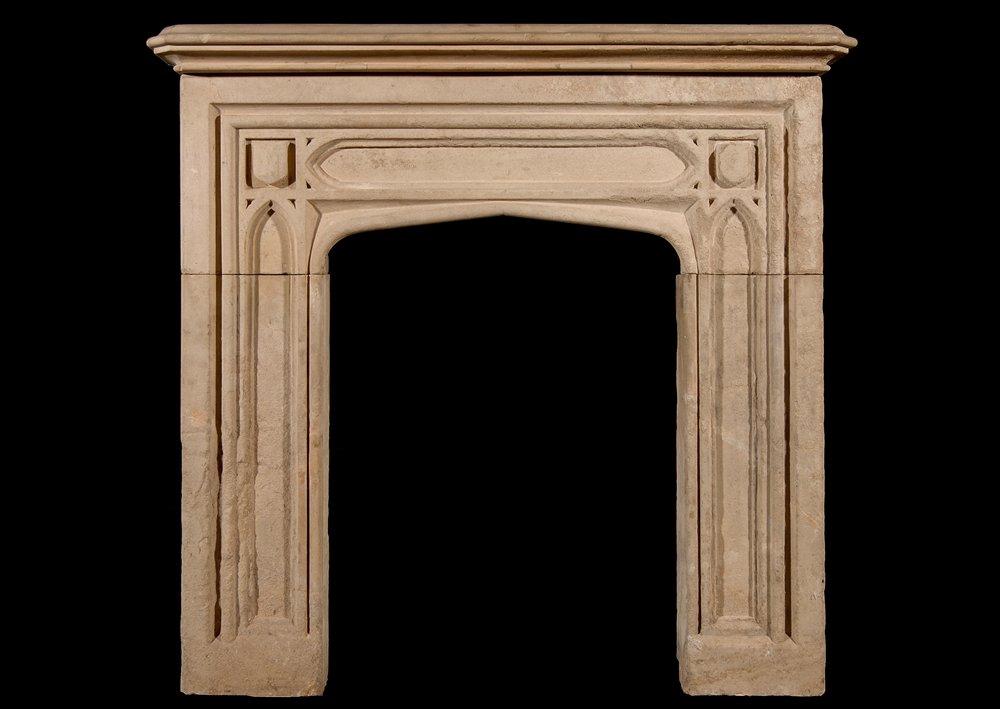 The fireplace comes from a house in Belgravia in West London - an area with impeccable Victorian Gothic credentials, as Mary Shelley and Lord Tennyson both lived there! There are some lovely typical details - the shield design, and elegant arched decoration. are both lovely examples of Gothic style. Treat yourself to some rich red or green paint, and line your shelves with early Brontë editions. If you would like to add just a hint of the romantic Gothic style to your fireplace, you can always accessorise with carefully-chosen fire tools or firedogs. Many of these have Gothic motifs, such as this stunning pair of cast iron firedogs from Thornhill Galleries.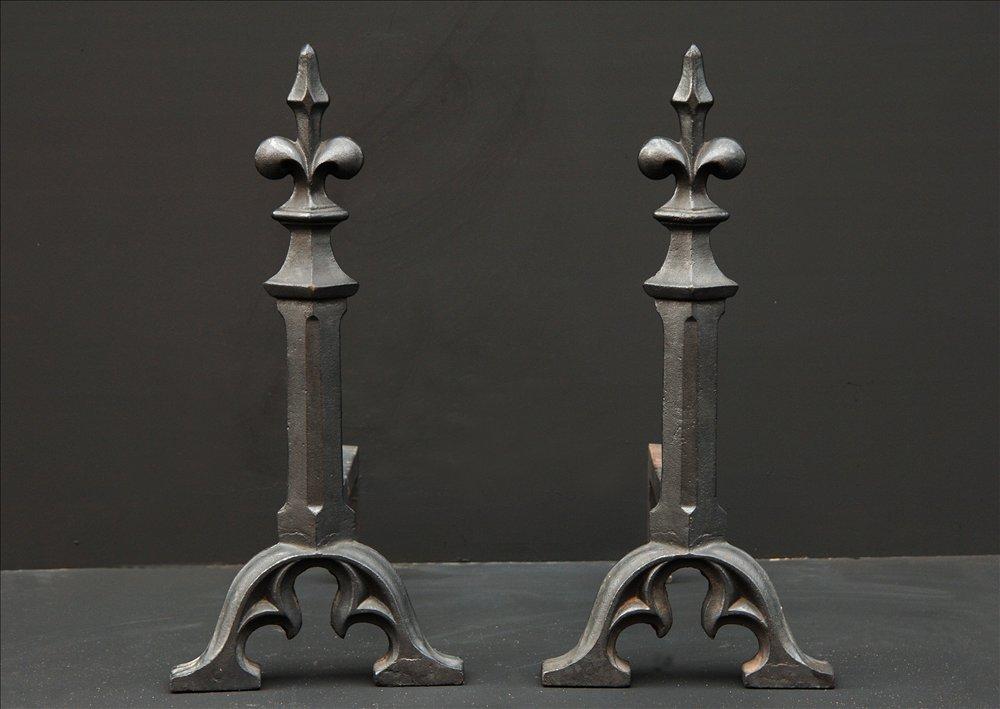 If you'd like some inspiration about modern Gothic interior design, have a look at these ideas from Dwell Candy, where as you'll see, the fireplace is often the centrepiece. If you'd like to find out more about our selection of Gothic fireplaces and accessories, just visit our Gothic Jacobean Renaissance Fireplaces category.