Dulux has announced its Colour of the Year for 2016 - and we were delighted to hear that the honour goes to the beautiful "Cherished Gold". Dulux's Senior Colour Design & Content Manager, Rebecca Williamson, talks about gold being the "natural evolution" from 2015's coppery colour, and how their new golden shade manages to be both bright and earthy. It's the perfect colour to enhance both classical and natural decorative schemes, and works equally well in period and contemporary homes. We like this colour very much, as the warm tones of Cherished Gold works beautifully with Siena marble. This distinctive Tuscan marble comes in gorgeous yellow tones, the darker veins running through the yellow colour making it look like a glorious burst of autumn leaves. This reproduction fireplace is a copy of a Queen Anne period piece. The Siena Brocatelle inlay has rich caramel swirls, contrasting with the simple moulded design. A background of Cherished Gold would set off this fireplace perfectly - drawing attention to the rich Brocatelle without overpowering it.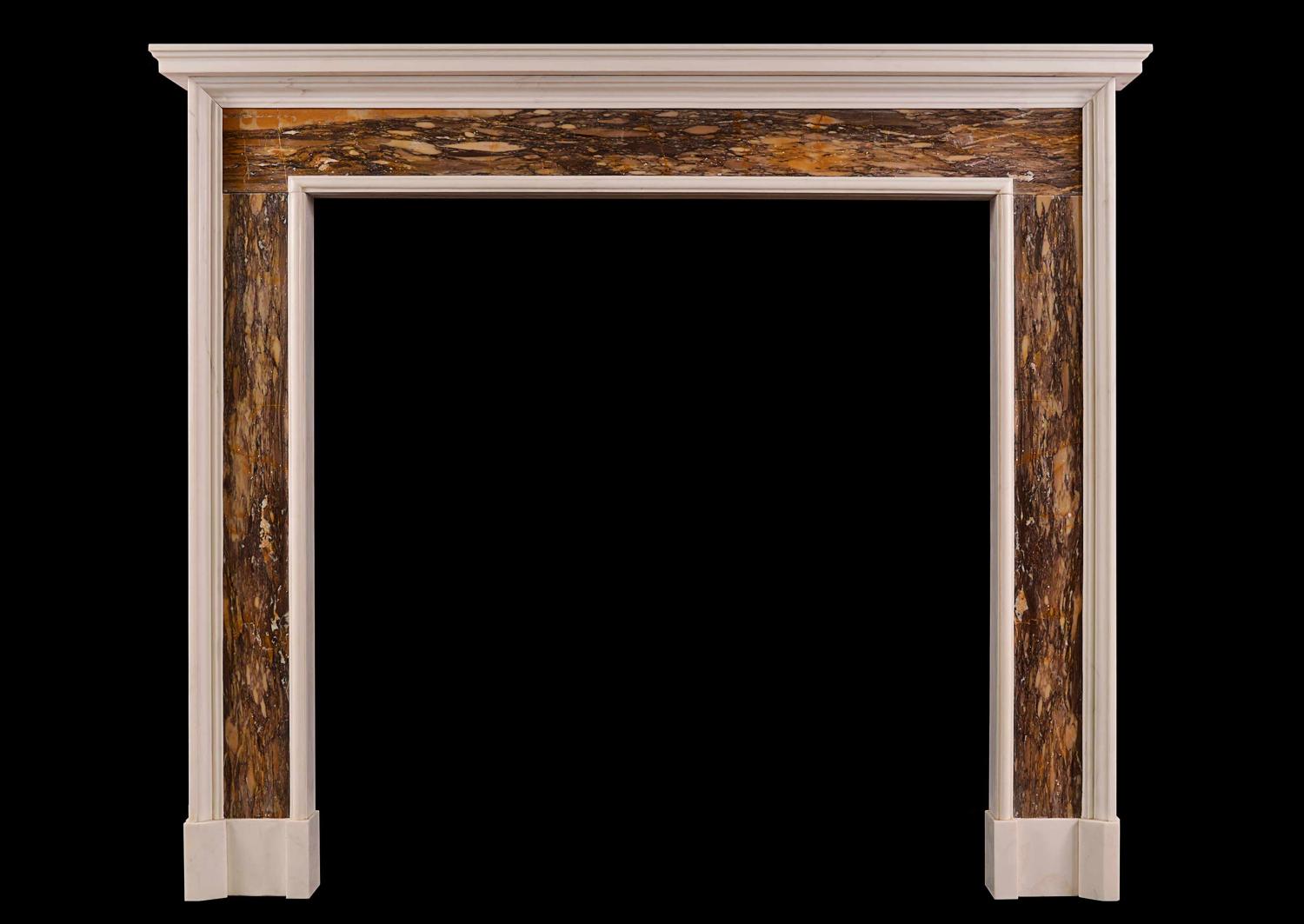 And that's why we like this colour so much - it enhances rather than overwhelms. This smaller English George II fireplace combines Siena marble with cool, white Statuary marble. Its scale makes it an excellent choice for a bedroom or more modestly-sized Reception Room, where the light-yet-inviting shades of Cherished Gold would look wonderful.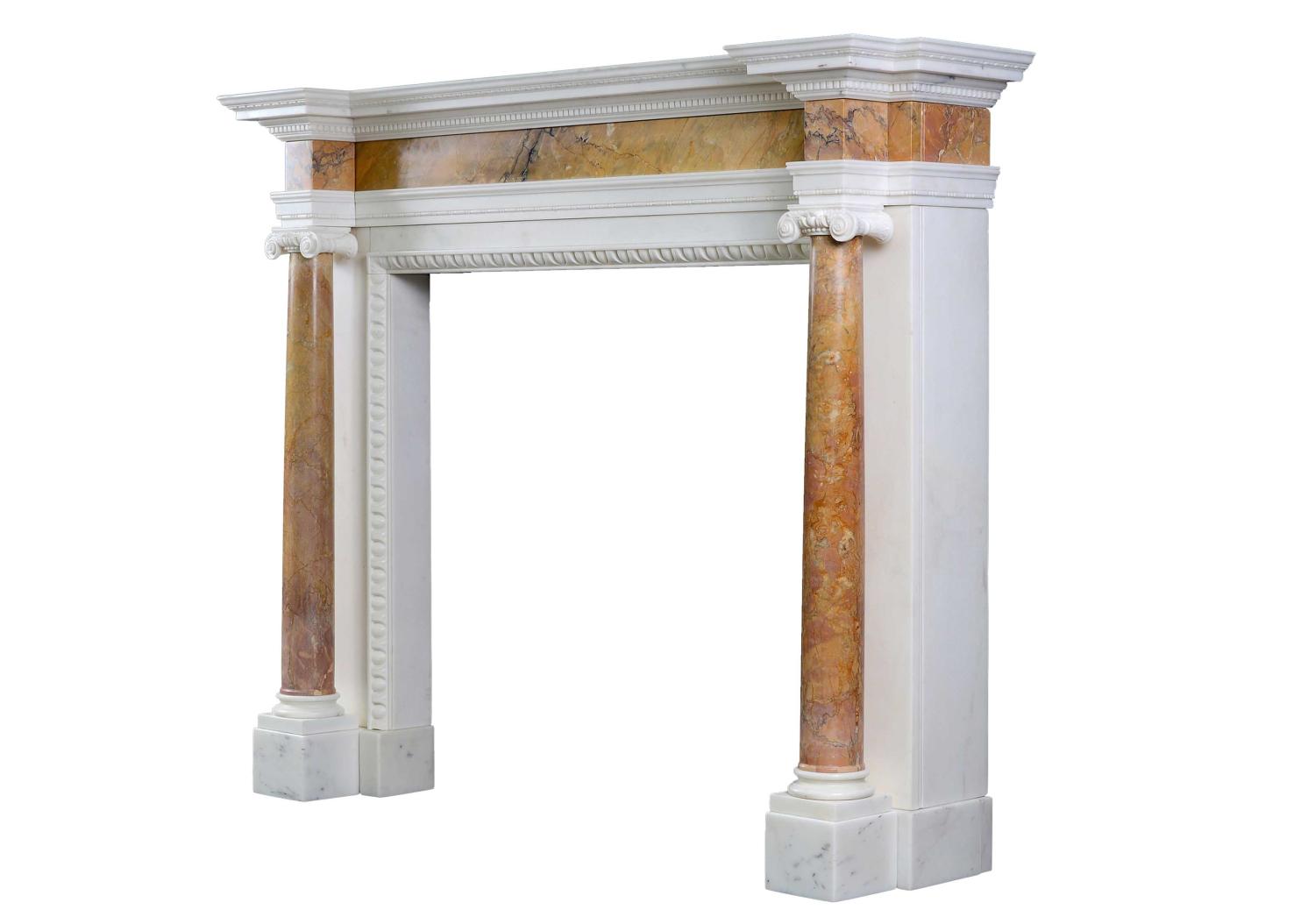 There are rich, dark veins in the Siena marble, which could be picked out with an accent colour elsewhere in the room - Dulux recommends Lucky Penny as a coordinating colour, which would look superb used carefully alongside the gold. This is a truly stunning antique fireplace that deserves to be shown off to its best advantage! Again, the French Louis XVI fireplace combines Statuary and Siena marble, and has a beautiful carved frieze with a central urn. A background of Cherished Gold would enrich both marbles; and another coordinating colour, Sun Dust 1, could be used to emphasise the rich, autumnal ochres of the Siena marble.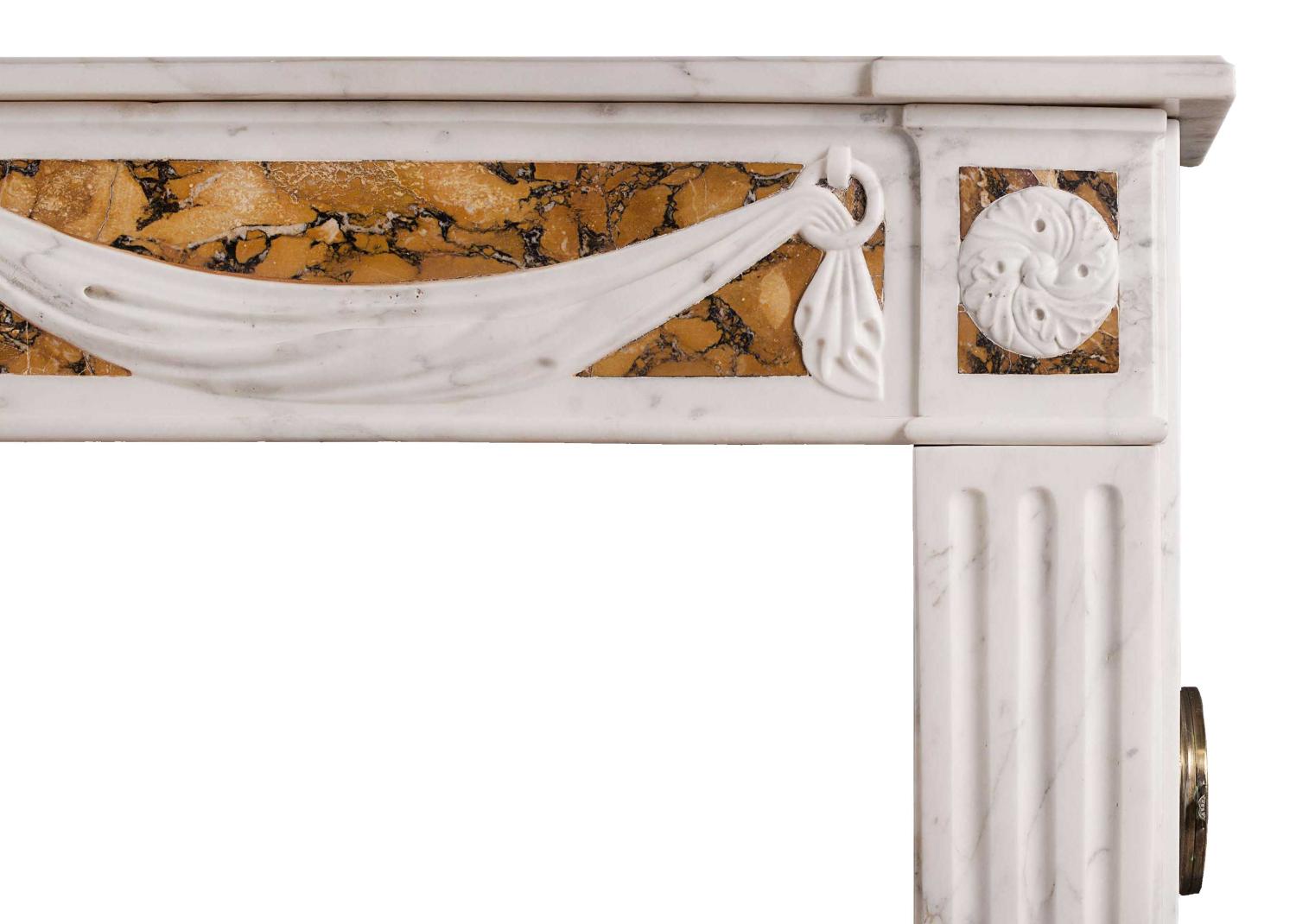 It's hard to imagine many other colours that would cope with this spectacular French Siena marble fireplace! Pale colours run the risk of fading too far into the background; however the warm ochre of Cherished Gold stands up to the orangey tones of this particular antique fireplace while complementing the subtler swirls of paler colour in the marble.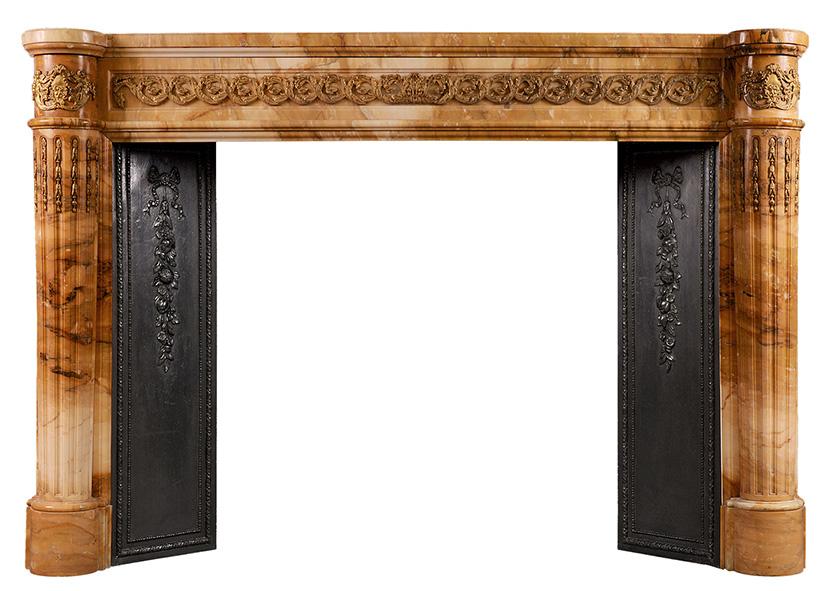 As you can see, we're really pleased that warm gold will be the colour of choice next year... It's bright without being glaring, calm without being dull, traditional without being old-fashioned - and absolutely perfect for Siena marble fireplaces... For more information on our complete range of antique fireplaces, don't hesitate to get in touch.