We've just written about our beautiful Breche Violette fireplace's adventures at Olympia, so we thought we'd introduce you to some of our other stunning marbles. It's incredible how many different marble fireplaces we have in our collection at any time: marble comes in an extraordinary variety of colours and patterns. From the classic white of statuary marble to dramatic dark Portoro, there are so many looks to choose from. Here are a few of our favourite marble fireplaces . Many fireplaces combine different types of marble. This 19th century copy of a Georgian style fireplace uses classic statuary marble contrasted with this unusual green shade to create an elegant pattern.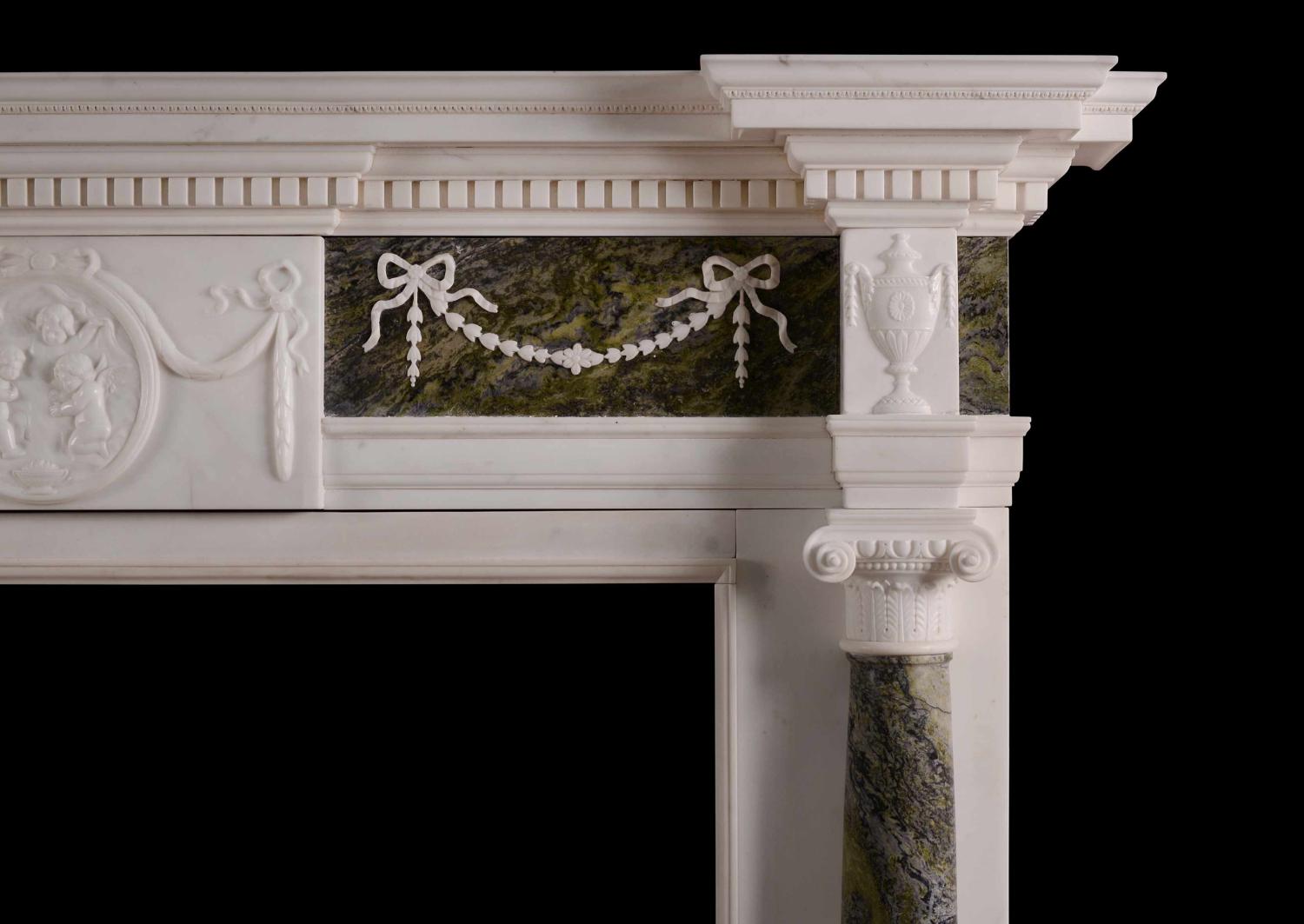 This swirling sage green is Connemara marble, a beautiful marble found only in Ireland. A delicate and restful marble, which looks wonderful in Georgian-style rooms. There are so many colours to pick out from its curling veins - perhaps a calm eau de nil, or a pale dove grey? Sticking with the natural colour scheme, but looking at something more fiery (if you'll excuse the pun), we love the earthy tones of this French Sarrancolin marble fireplace.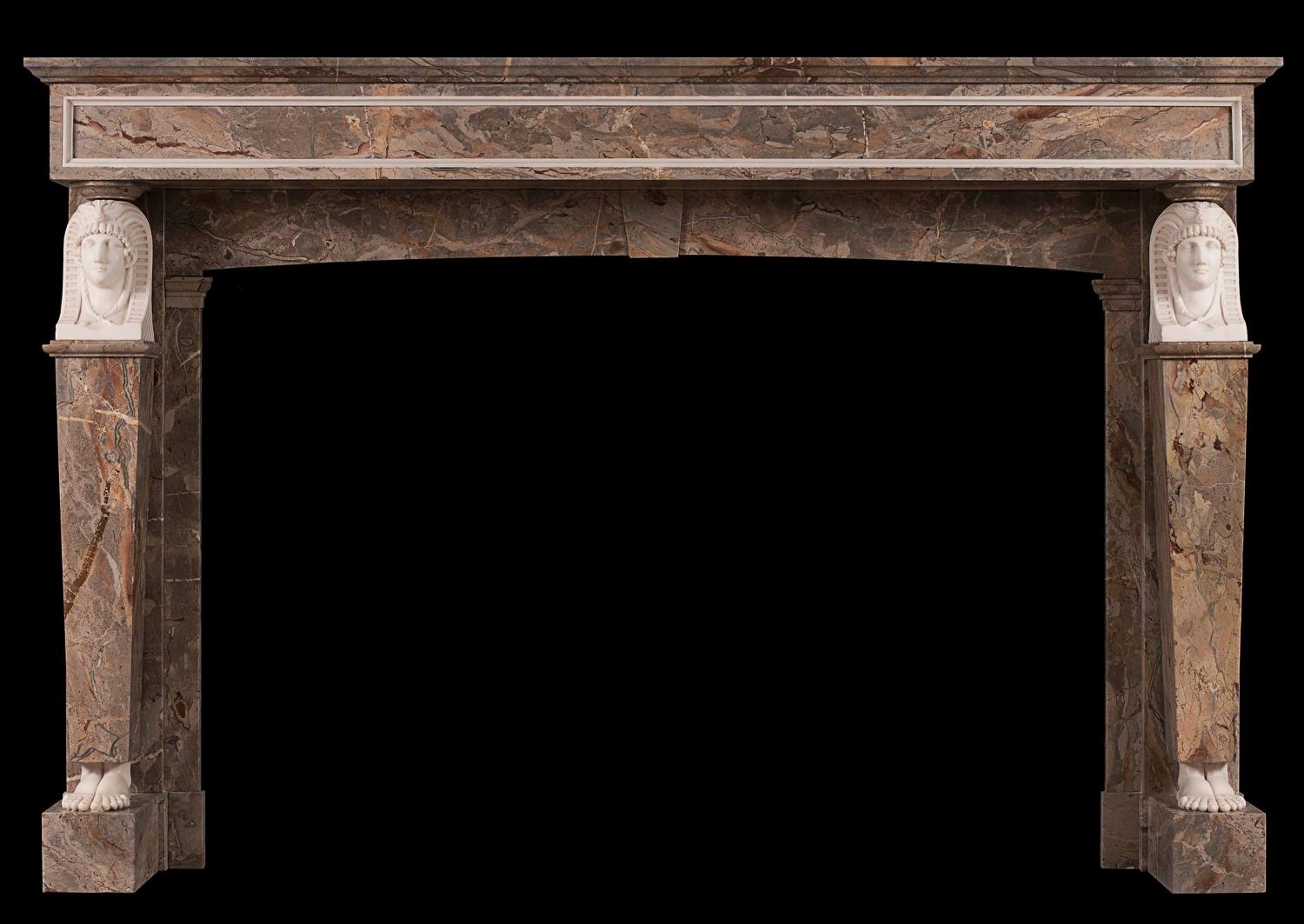 Found in France, Sarrancolin marble is a breccia marble. These were formed by fragments of rock becoming cemented together, creating bold and distinctive grains. There's a feel of autumnal leaves in the texture and shades of this particular piece. The contrasting statuary caryatid heads (and feet!) make this a very impressive antique fireplace indeed, which would make a spectacular centrepiece for a large room. Sienna marble also comes in a range of warm reddish tones. We love the lively orangey-salmon colour of this Louis XV style fireplace.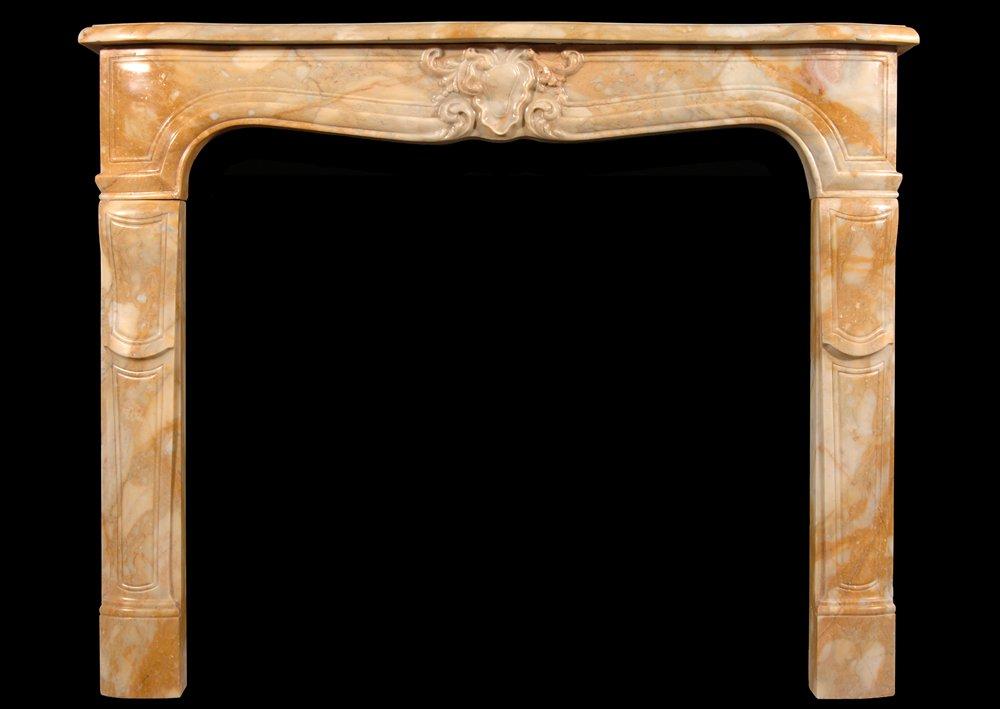 Pretty and refreshingly bright, the Sienna fireplace would look lovely in a bedroom. Again, there are lots of colours to match: look out for rich oranges and hints of light grey. Leaving behind the natural shades for a while, the "Princess blue" inserts in this otherwise white marble English fireplace are really stunning.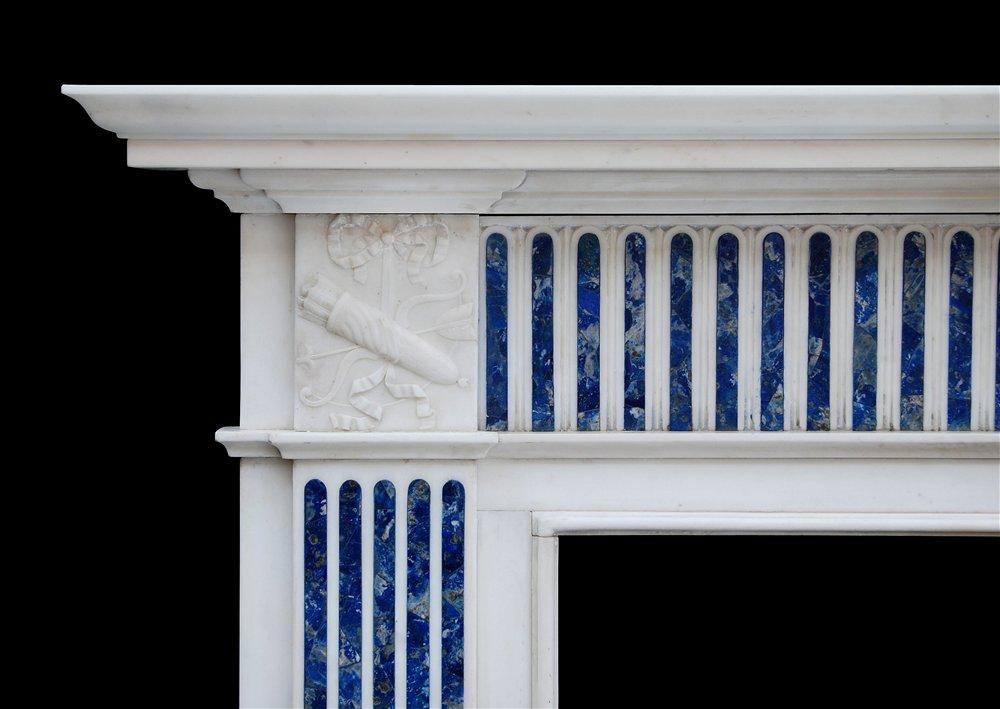 There are so many tones and textures to see in even the narrowest strips here. It's a beautifully rich Mediterranean blue which would give an elegant edge to a modern room, and would be perfect if you want to capture the classic Wedgwood Georgian look. For real drama, go dark. Portoro marble has a black background with bold gold-coloured veins running through it. This 19th century French fireplace has extremely high quality Portoro marble, with the gold streaks having an almost peachy-rose hue.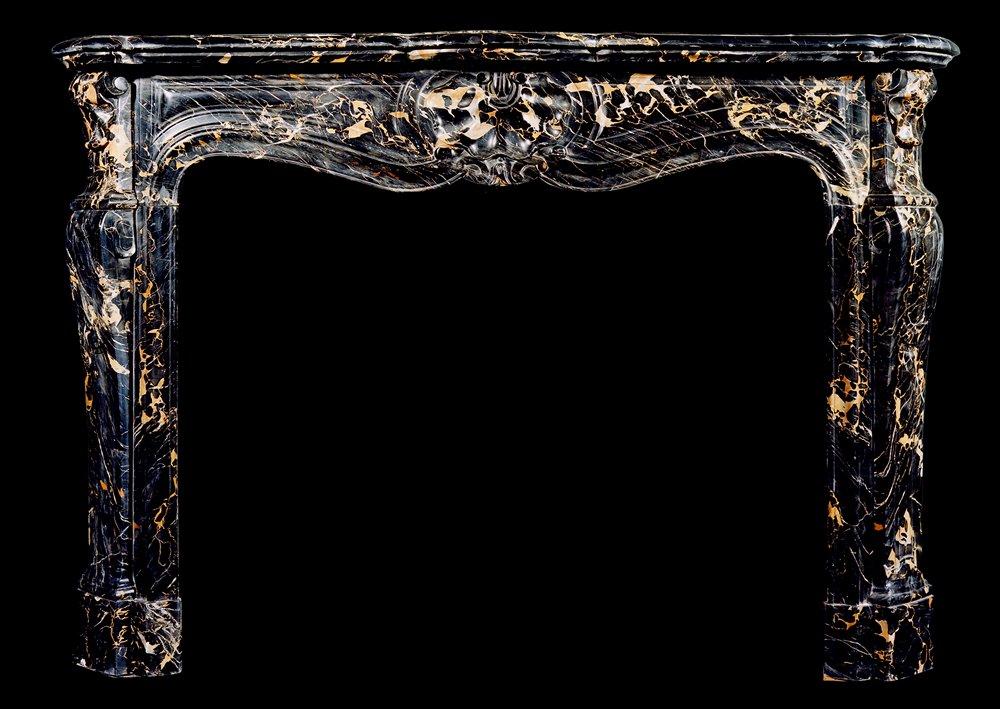 This would look spectacular in a contemporary room like the one Studio Duggandesigned for Olympia. There's no point going for a less-is-more approach with this fireplace, so team with reds or hot pinks, and lots of textures. Speaking of texture, we've focused mainly on the colours of marble. However, patterns and grains can be as important as colour when you're choosing a marble fireplace. There is a gorgeously Gorgonzola-like veining to this Art Deco fireplace in Italian Pavonazzo marble.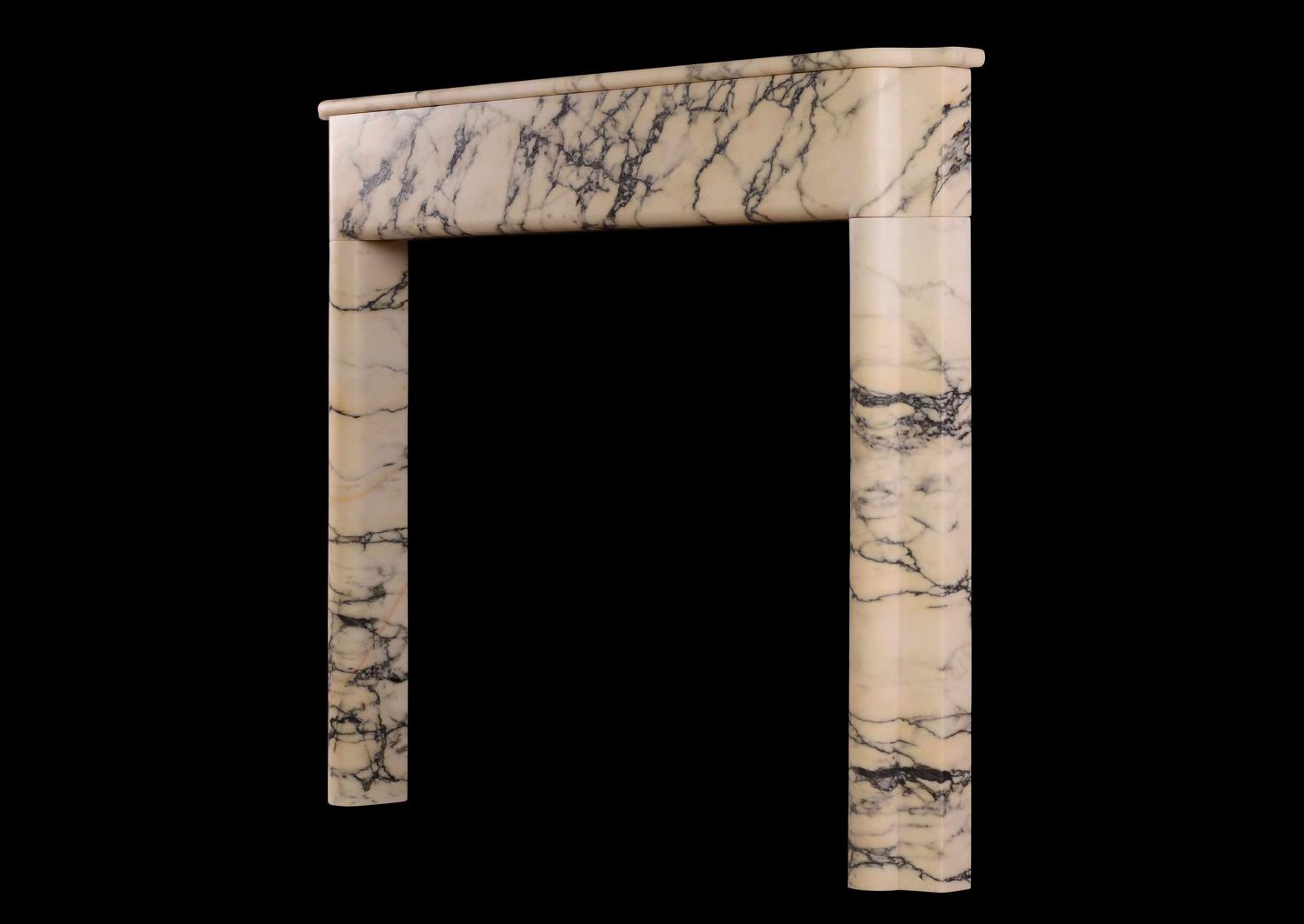 Its simple design lets the creamy-peach background and grey veining stand out. A really attractive and rare fireplace. At the other extreme, the veining in this Bardiglio marble is incredibly subtle, and it looks more like slate than marble from a distance. This petite fireplace combines white statuary marble with the calm grey Italian Bardiglio, giving a lovely, graceful finish.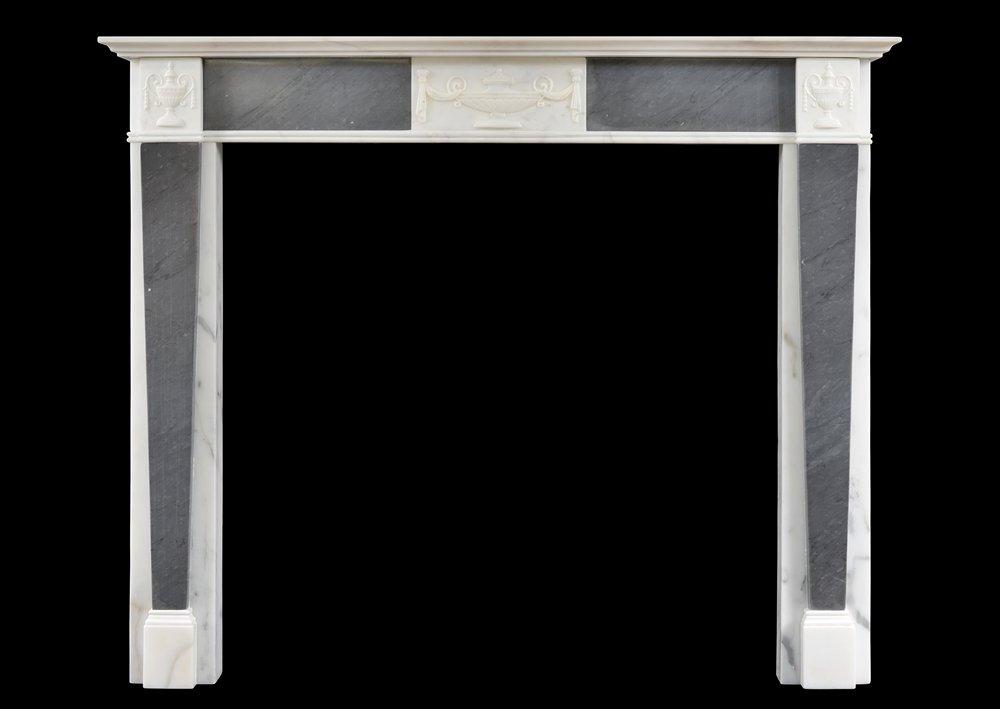 Its modest size and elegant colour scheme make it a perfect little fireplace for a bedroom. And because for many of us, this is the ultimate fireplace marble, here's a look at the wonderful results you can get from classic white statuary marble. This high quality late Georgian fireplace shows how the simple white marble shows off the carver's skills beautifully.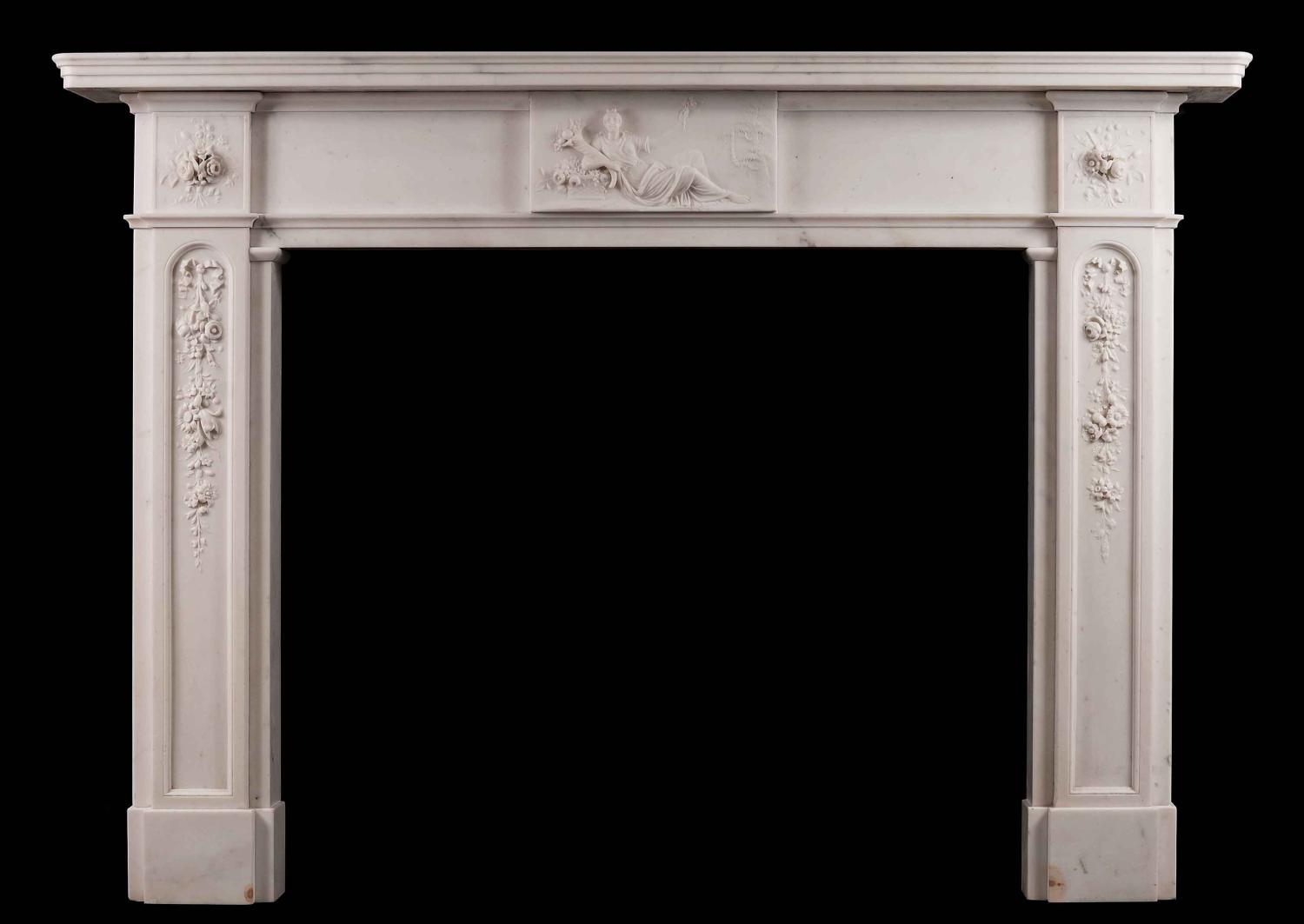 These are just a few of the marvellous marbles we have on Thornhill's collection. Whatever shade you are looking for, you're very likely to be able to find it in a marble fireplace! Have a look through our range of marble fireplacesand see which colours catch your eye. To find out more about these and our other antique fireplaces, please get in touch with us.