Our beautiful Breche Violette fireplace has just returned from an Olympian adventure! London interior design house Studio Duggan was creating a bedroom for the "Decorated Spaces" feature at the House & Garden Festival at Olympia London. They already had a fireplace in mind from our collection when they contacted us: a stunning Louis XVI style fireplace in beautiful Breche Violette marble.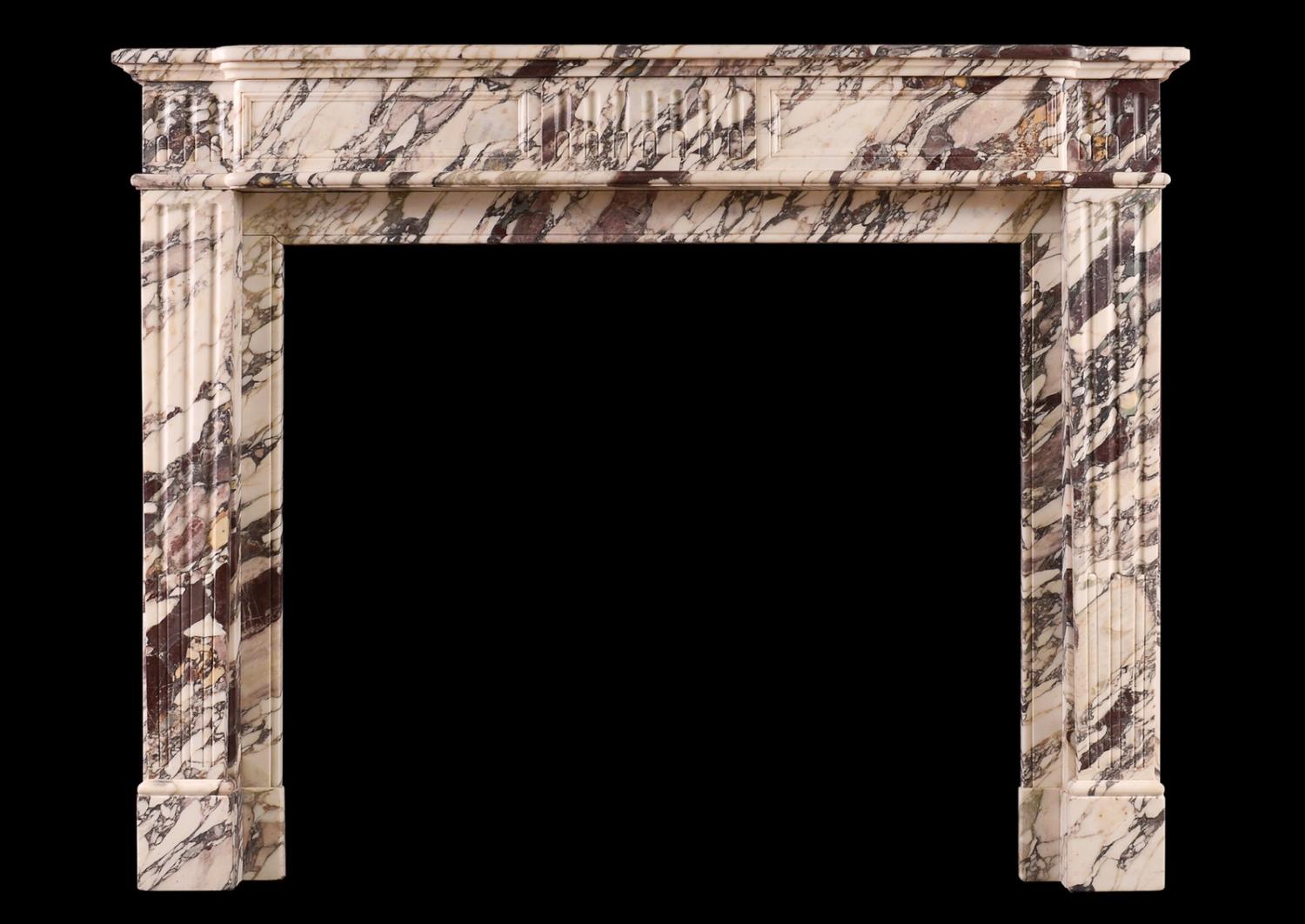 Studio Duggan is based in West London, specialising in high-end residential interiors as well as smaller commercial projects such as boutique hotels. Their style combines classic and contemporary touches, and their brief for the Olympia event was to present a "bedroom space that is both serene and glamorous in equal measure...[with a] harmonious mix of styles and eras". The elegant drama of Breche Violette marble was perfect.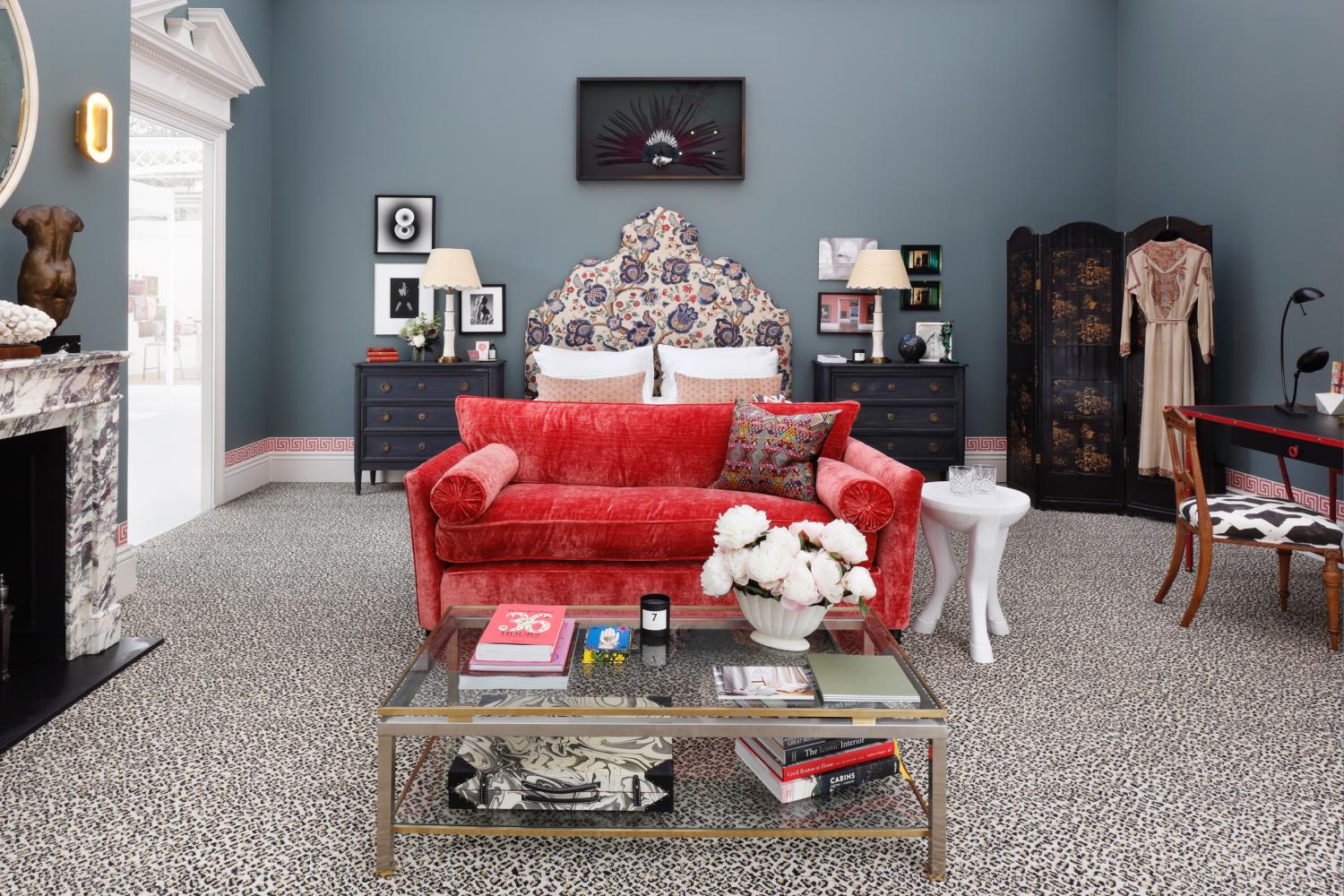 The layout of the bedroom was designed to fit a feature fireplace, with a prominent chimney breast flanked by two Georgian-style doors. Italian marble Breche Violette is renowned for its gorgeous colours: bold purples, pinks and greys run through the stone, and the background tone for this particular Breche Violette fireplace is a warm,creamy rose. Studio Duggan picked up on the graceful greys with the wall behind the fireplace, then added vivid contrasting colours such as the rich red sofa and scarlet key pattern design around the skirting.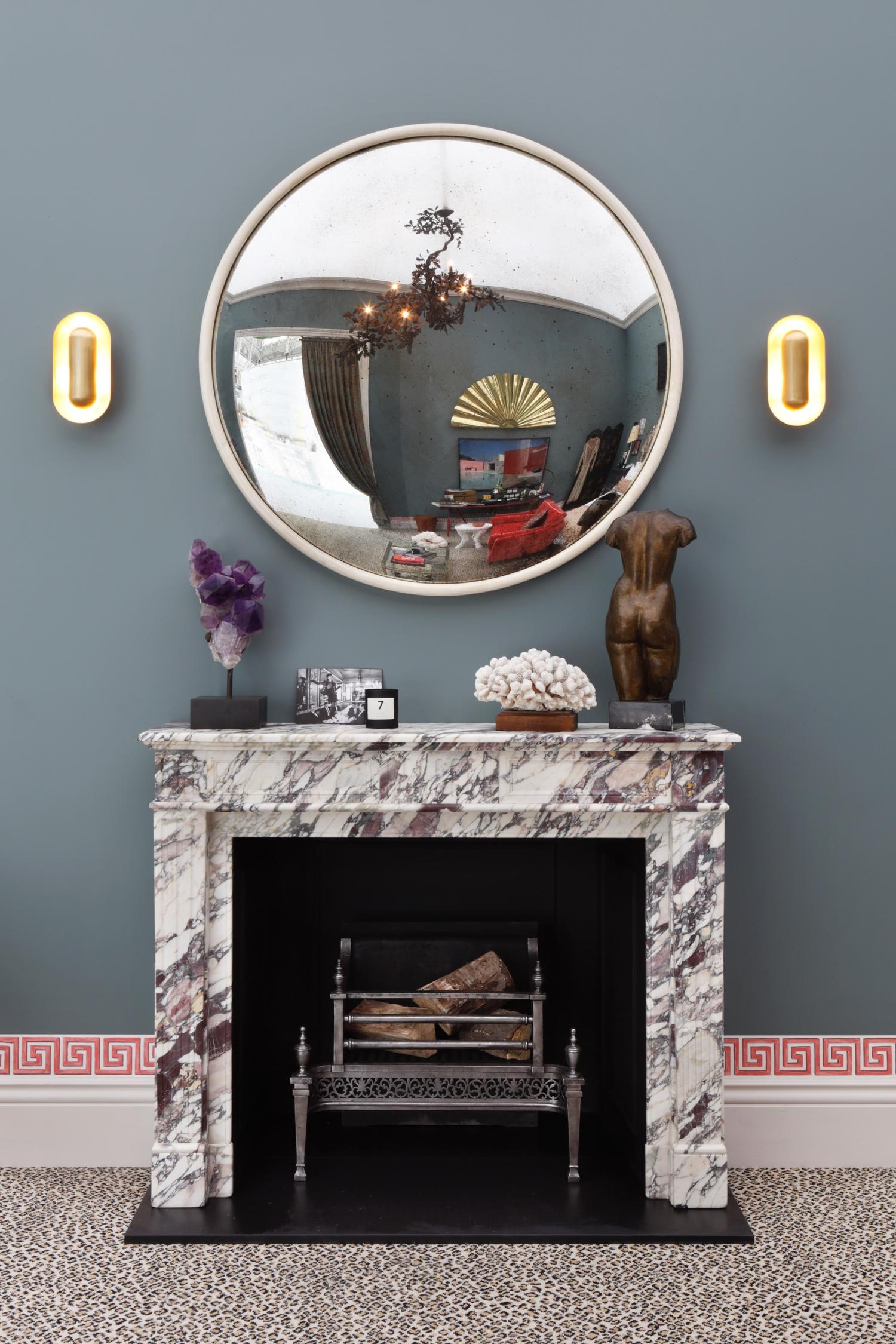 As well as loaning the fireplace for the exhibition, Thornhill Gallery's team also went to Olympia to install it. We had already cut the slate hearth to size and chosen the right fireplace accessories - and we even supplied the logs! We transported the fireplace to Olympia ourselves, and spent half a day installing it, making sure it was secure and perfectly set up. After the exhibition had finished, we packed it carefully away again, and it's now back on sale in our collection. We were so pleased that Studio Duggan chose this antique Breche Violette fireplace, as it genuinely is one of our favourite pieces, and it works so well with their elegant and original style. One of the remarkable things about it is the sense of movement in the marble's veining. It seems to dash across the jambs and frieze, adding life and energy to the otherwise serene tones. To find out more about this beautiful marble fireplace, please get in touch.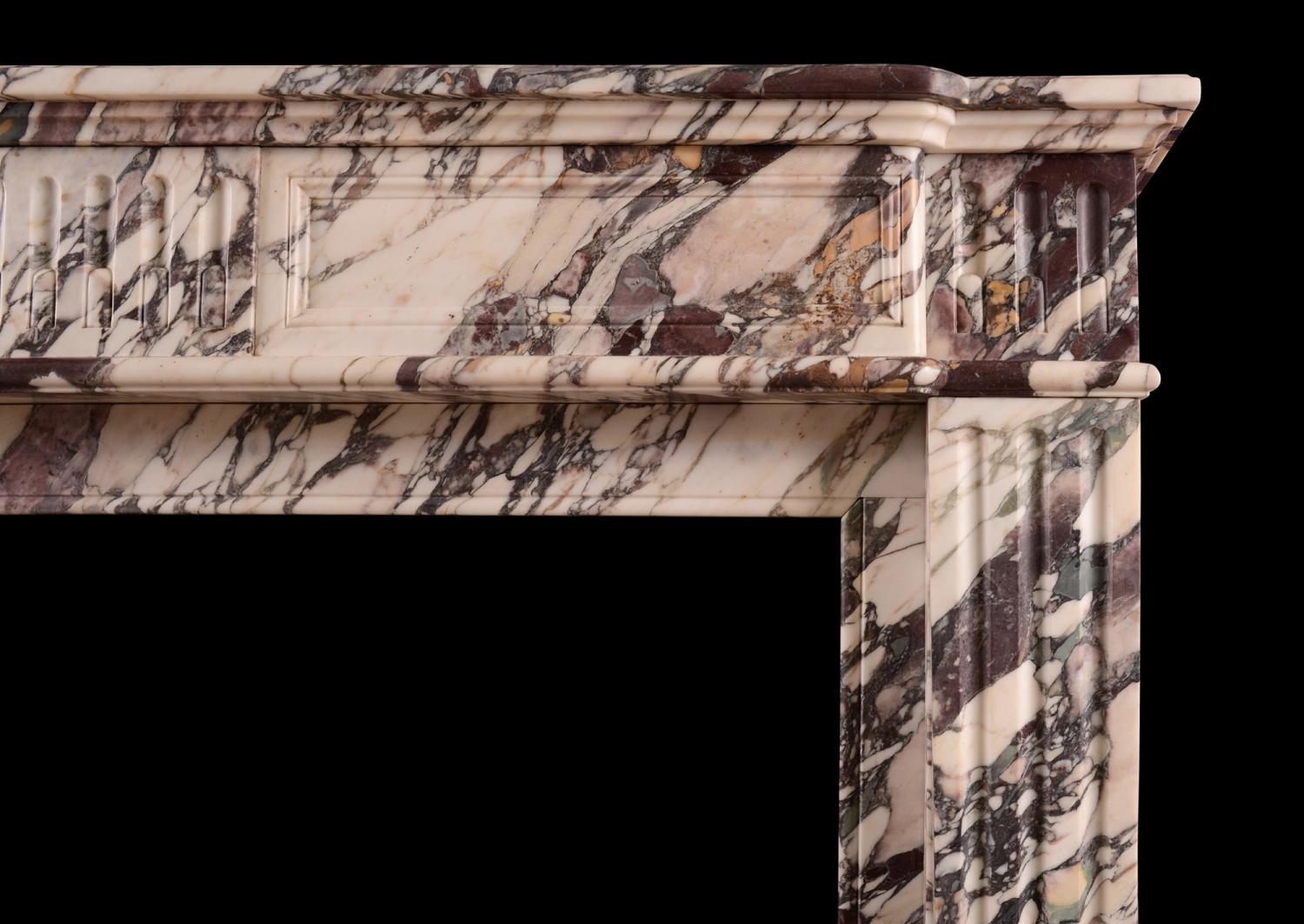 If you have a major event coming up, like this exhibition, or perhaps you're creating an interior for a film or television set, please let us know, as we do loan out our fireplaces and antique fire accessories for special projects.