This is an architectural timber fireplace with Eastern influence. The jambs and frieze with Chinese symbols throughout, the plinths and centre block with matching motifs. English, 19th century.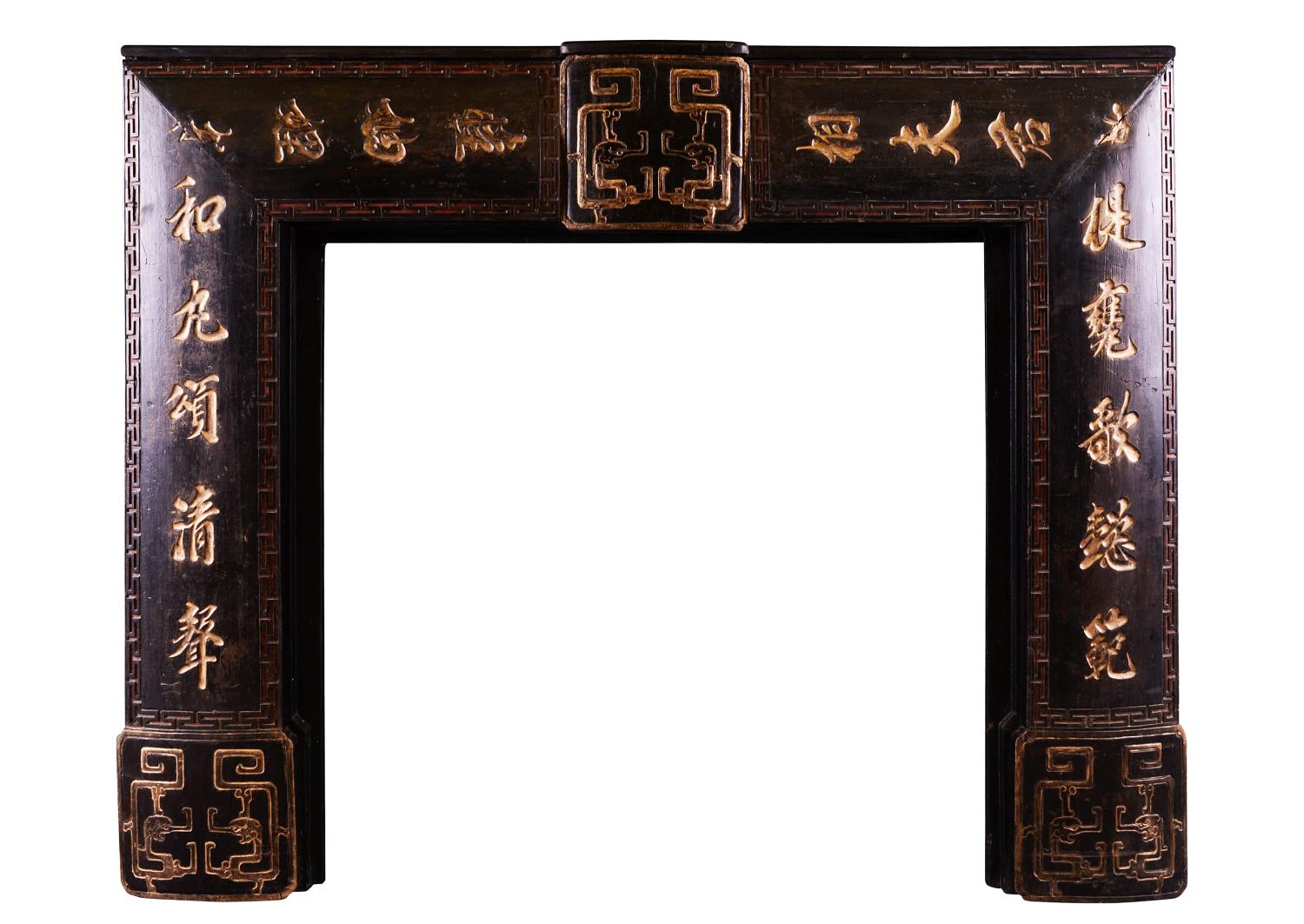 Through time there have been many different influences affecting fireplaces but they have always been the centre of the home bringing together people with their warmth and light.
At the heart of Britain's concerns were its colonies & trade routes. By the second half of the 19th Century all of India was under the control of the British Empire. Britain was at the height of the industrial revolution & its trade with the Middle East was very important region of the world for Britain and products made in this area became popular as a result.
By the end of the nineteenth century European companies and merchants were dominating international trade in the Middle East.
To find out more about this piece please visit our website where you can view it & many other rare & unusual marbles.