Over the past few decades reproduction fireplaces have become increasingly popular. With quality antique fireplaces becoming harder to source it inevitably means that you can pay a premium for an antique fire surround. Aside from cost however, another benefit of reproduction fireplaces is that you have a far greater choice of style, material and size. Our customers are increasingly choosing to partner reproduction fireplaces with contemporary decor - here are a few suggestions that despite being of classical design, can really enhance a modern room. Marble is one of the most timeless materials which lends itself well to today's homes. If you are looking to create a mix of textures, the cool smoothness of marble is a pleasing addition. This subtly graceful white Regency-style fireplace could work well with either a bold, modern palette or blend with similar restful tones for a calm and refined feel.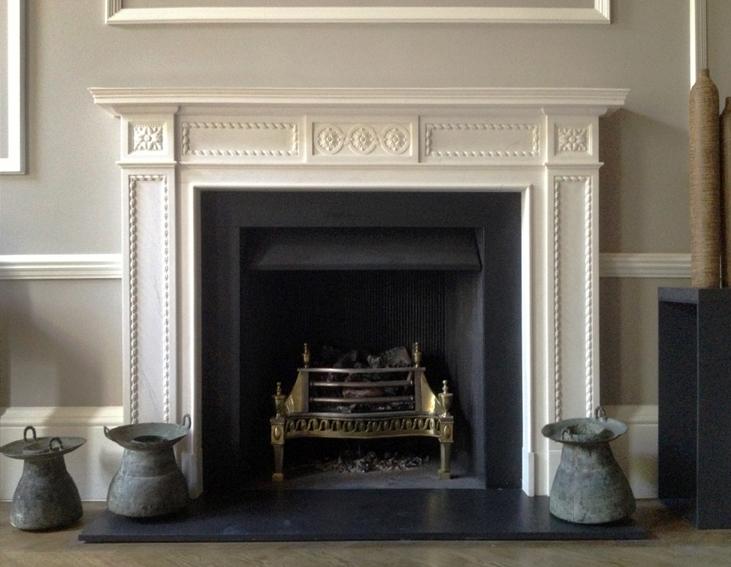 As a dramatic contrast to the classicism of the late Georgian fireplace above, this dark marble Queen Anne fireplace really makes a theatrical statement. Nero Marquina is a distinctive, white-veined black marble from Spain. It works wonderfully in both traditional and contemporary schemes; and the simple style of this fireplace also makes it a remarkably versatile centrepiece.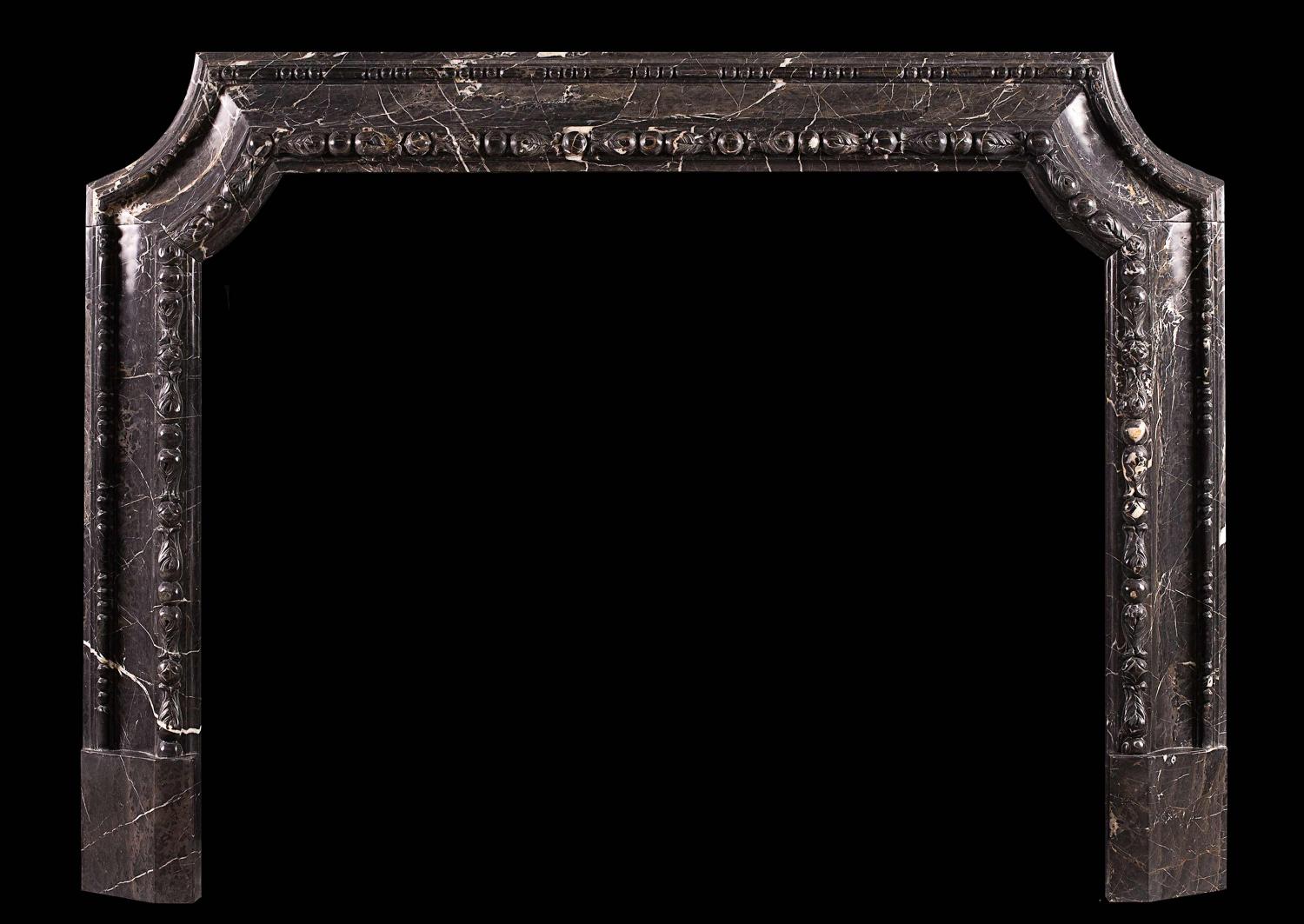 Another option is a stone fireplace. For timeless elegance, this Portland limestone fire surround gives a deceptively understated look. Its calm lines and unfussy bolection moulding make this the perfect reproduction fireplace for those wanting a clean, contemporary effect. The delicate pale grey of the limestone invites a contrasting rich palette; and its simplicity doesn't overshadow other features within the room.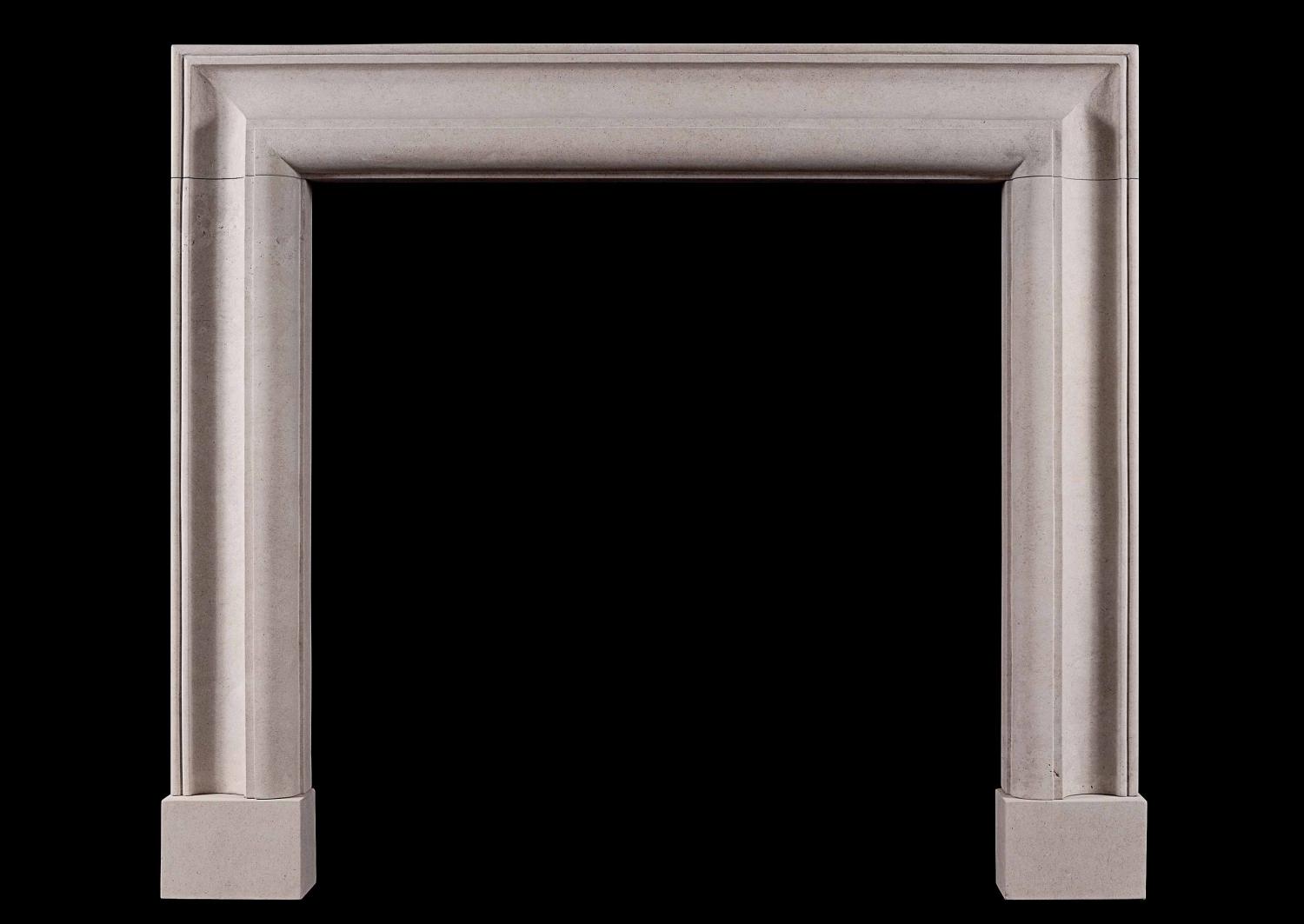 Or, try a warmer stone. Bath stone is warm and lends itself beautifully to either a natural colour scheme or complementary darker tones. The detail on this Regency style stone fireplace is fantastic - a classic Greek key motif with lion's masks.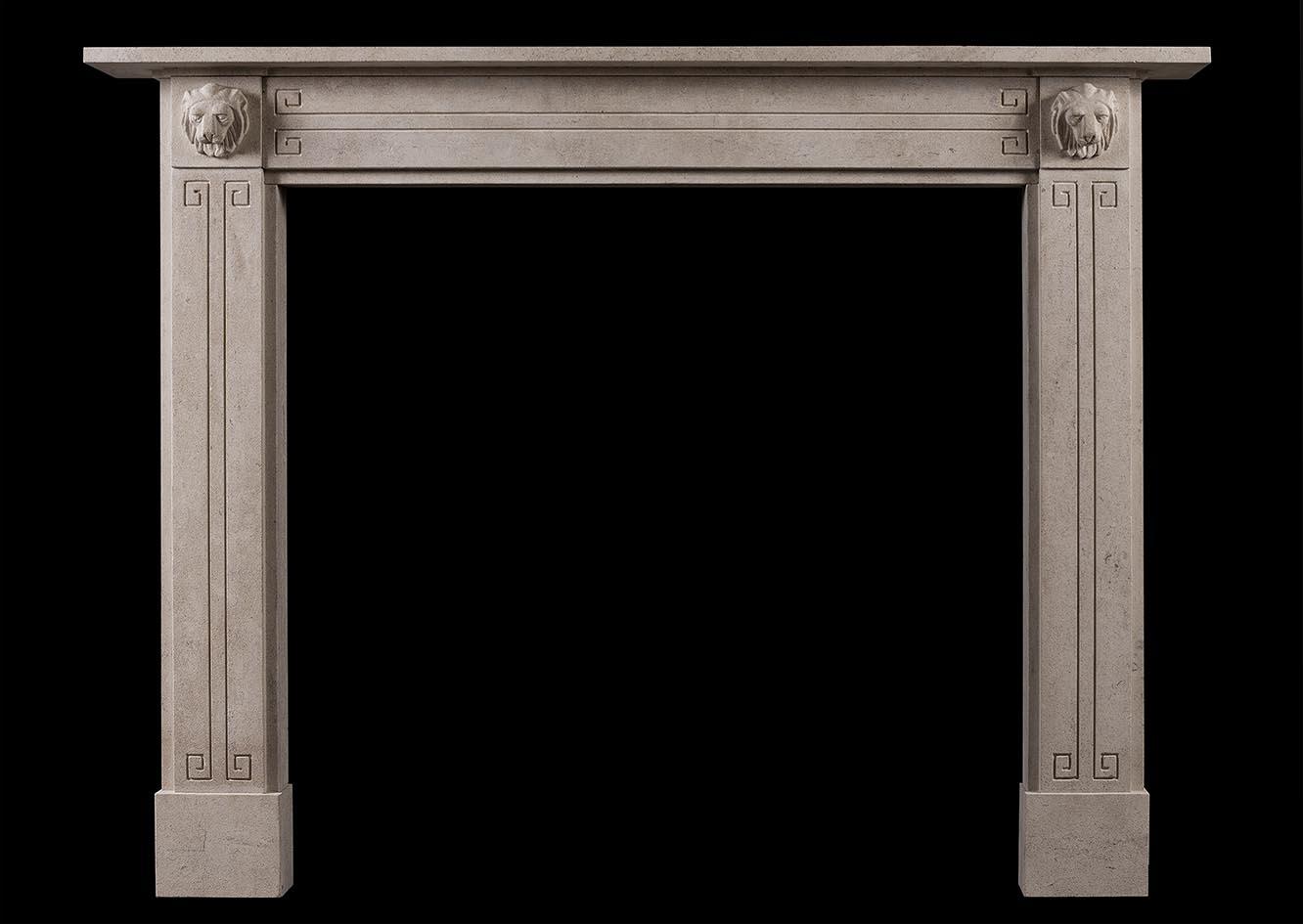 This fireplace could be accompanied well by the Regency firegrate below.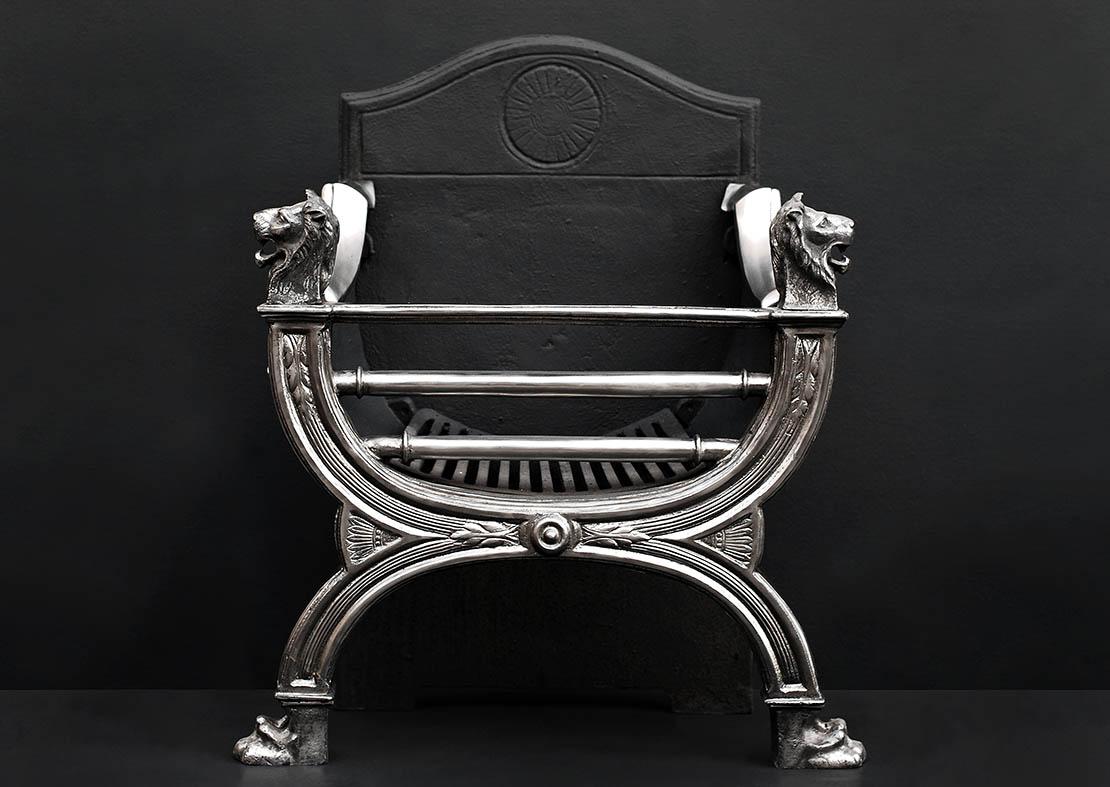 Here at Thornhill Galleries we currently have a large collection of reproduction fireplaces, all faithful copies of original antique chimneypieces, or alternatively take a look at our bespoke fireplace service and be inspired to combine old and new styles to create your own contemporary room.