This is a large and impressive carved fireplace in grey Bardiglio marble. The panelled jambs surmounted by end blocks featuring carved grapes and leaves, the matching centre block with additional flowers and foliage with moulded shelf above. A very impressive piece. English, 19th century.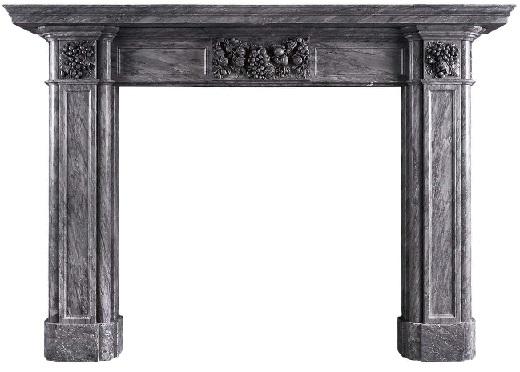 Bardiglio marble is a compact, aphanitic lithotype, with a beautiful and elegant grey background, characterized by very thin dark grey veins running parallel to one another, that could also be, depending by the quarry and block of provenience, light grey or whitish in color.
In the Holy Name of Jesus Catherdral, Raleigh, North Carolina, the Tabernacle and altar are both rendered in Bianco Carrara C marble with Giallo Sienna marble accents. The altar is inscribed with the Alpha-Omega symbol, again representing the Book of Revelation, where these letters are used to represent Christ as the "beginning and the end."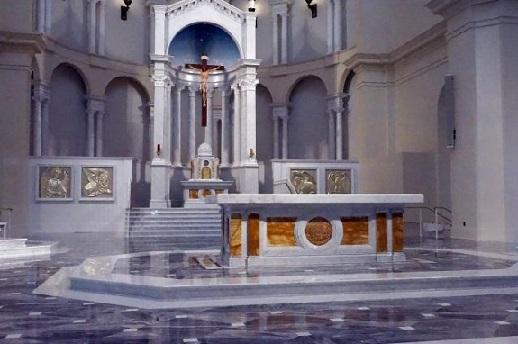 To find out more about this piece please visit our website where you can view it & many other rare & unusual marbles.