QUALITY, CHOICE, REPUTATION & SERVICE
Thornhill Galleries regularly works with interior designers, architects and private clients in the UK and throughout the world, supplying some of the most prestigious antique fireplaces to the most discerning clients. Over the years, Thornhill Galleries has earned a valued reputation for quality and customer service which we hope you will take advantage of should you want to add a fireplace to your home.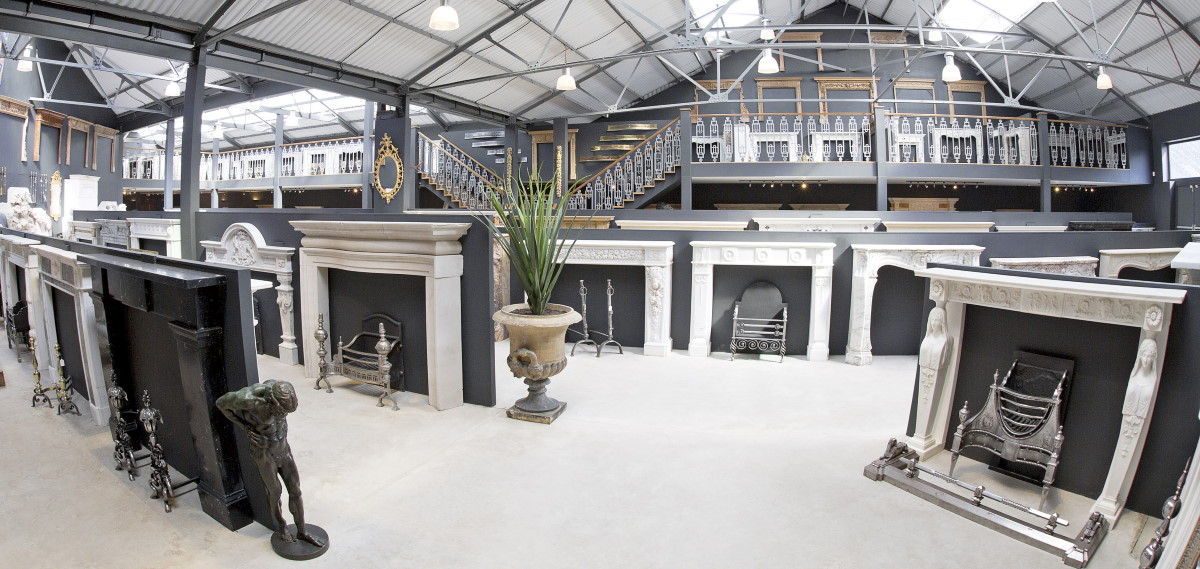 Our Stock
With over 140 years in the business, Thornhill Galleries holds one of the largest collections of fireplaces and fireplace accessories in England. Through our extensive network of suppliers across the UK and Europe, we regularly source some of the best fireplaces and our stock of several hundred pieces includes:
A large selection of approximately 350 superb quality marble, wood and stone period fireplaces, together with an increasingly expanding collection of high quality reproduction pieces, all of which are viewable online and at our showroom.
An extensive collection of fireplace accessories, including firegrates and baskets, firedogs and andirons, register grates, fire tools, firescreens, fenders, and cast iron firebacks to compliment any fireplace.
We also make bespoke fireplaces to suit the exact requirements of the individual, using the finest craftsmen and materials to produce results of the highest quality.
Making Your Selection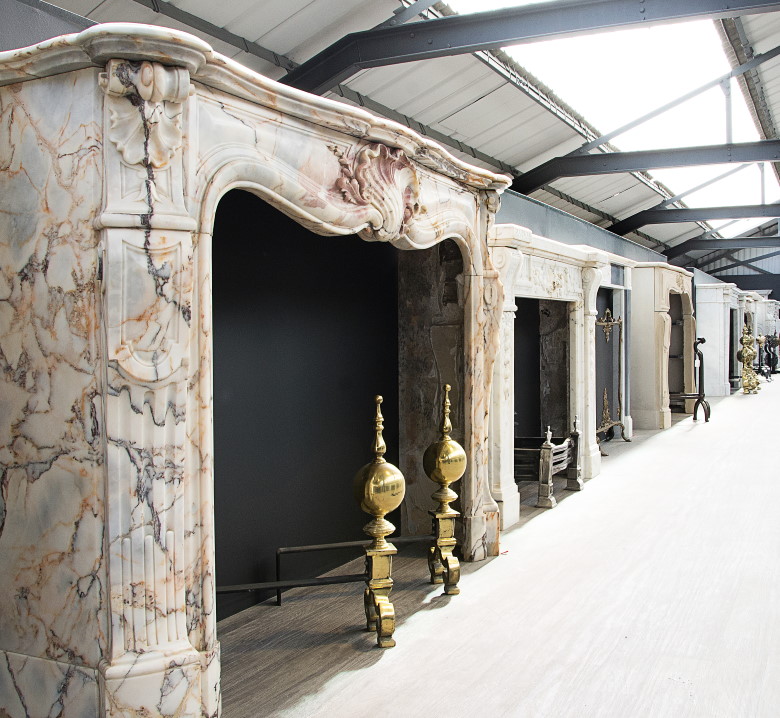 We appreciate that the selection of a fireplace is an important decision and often determines many other factors in the interior design process. Here at Thornhill Galleries we pride ourselves in offering our clients a personal, tailored service from beginning to end.
The majority of our stock is viewable on our website, so this is normally a good place to start. Alternatively please give us a call or pay us a visit to discuss your requirements and take a look at our fireplace and accessories in our showroom. We can offer expert advice on the whole selection process - taking in account style, proportions, and other practical and logistical considerations.
For added peace of mind, a member of our team would be happy to visit your home (subject to reasonable geographical restrictions!) and take the necessary measurements, ensuring the fireplace you are interested in works both practically and aesthetically. Furthermore, we would be happy to suggest the appropriate metalwork from our fine selection of firegrates, firedogs, fenders and firetools, to compliment the style and elegance of your chosen fireplace.
Restoration & Installation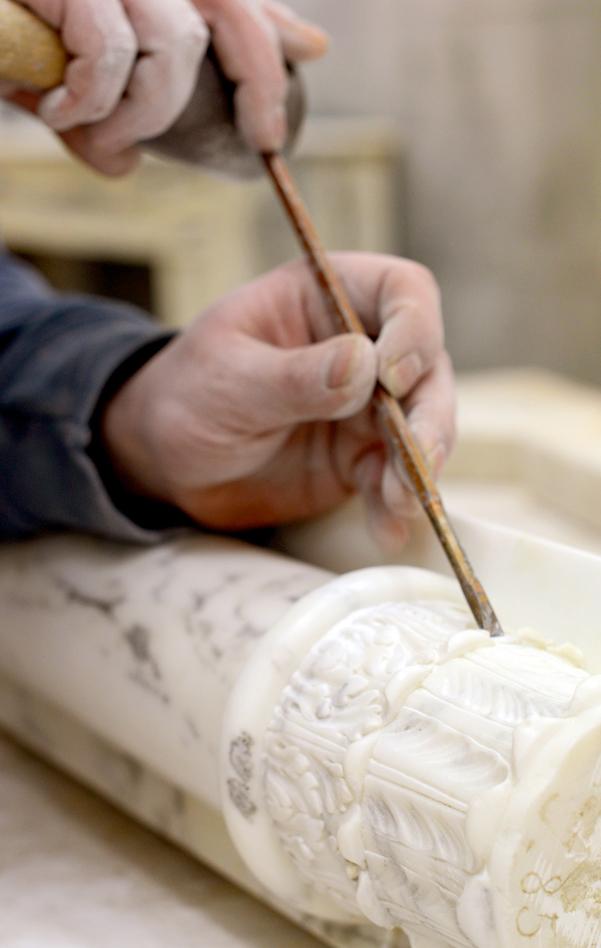 Our experienced installation team can also undertake the complete fixing process. Prior to leaving our premises, all fireplaces and accessories are given a thorough restoration, and we usually make a site visit to check everything is in order prior to the fixing date. If this is not possible we will liaise thoroughly with the client, designer, architect or builder to make sure everything is ready for our arrival.
Needless to say our trusted team are clean and organised and will treat your house with care and respect. Furthermore, should you already have a fireplace, firegrate or other accessory that you wish to retain but is in poor condition (or you are moving and wish to take it with you) we also offer a full restoration service which includes removal, storage, restoration and reinstallation.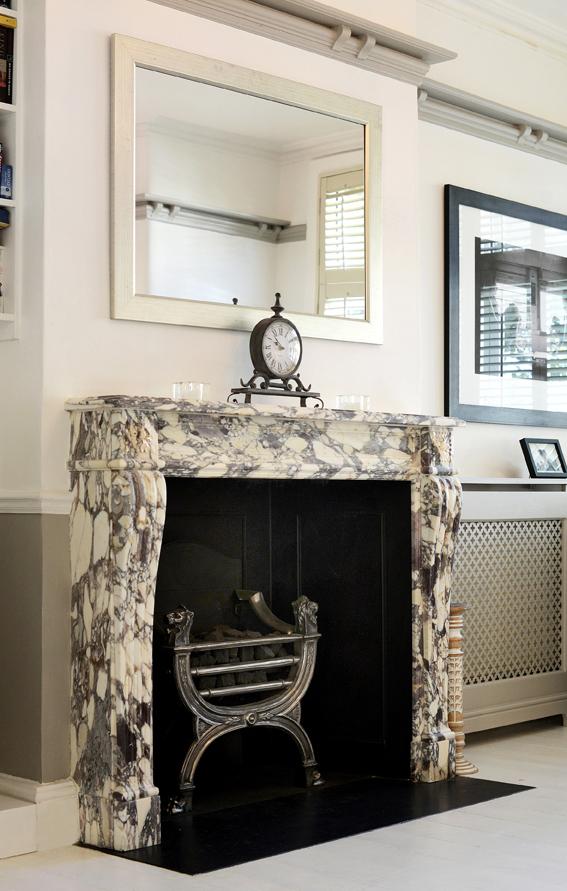 Our installation service includes:
Supply of hearths and slips if necessary, in a wide choice of materials including slate, limestone, and a large selection of marbles.
Supply of fireplace interiors, in either reeded or plain iron, rendered finish for painting, bricks or briquettes.
Delivery and installation of the fireplace.
Supply and connection of gas coal or log effect fire, with remote controls if required, by Gas Safe qualified installer (for ease and efficiency we aim to install everything at the same point but please note that if you have ordered a gas or ethanol burner, this may need to be connected at a later date.)