As we start to feel autumnal again, and want to draw closer to the fire, there are few things as welcoming and warming as a club fender. Not to be confused with a fender, which is simply the low steel or brass barrier in front of the fire to prevent wayward logs and coals escaping onto the floor, a club fender is a three-sided seat on uprights which surrounds the fireplace hearth. As the name suggests, these seats were first used in city clubs in the late eighteenth and early nineteenth centuries. They were also found in the libraries and billiard rooms of large houses. Two centuries later, the club fender remains a great social asset. They are an extremely practical way of gaining extra seating without taking up too much space, so are perfect for parties and gatherings. We may all be far too British and polite to dive for the best seat in the house - but the club fender positively invites you to take that spot and enjoy your own patch of warmth! So even in these centrally-heated days, a seat by the fire remains a coveted position. We can help you recreate this welcoming design by making a bespoke club fender. This smart, polished steel club fender was designed for offices in London. The steel has an antiqued finish to complement the fire surround, and the seats are upholstered in creamy leather. The simple symmetry of this fender with its square uprights works beautifully in its contemporary surroundings.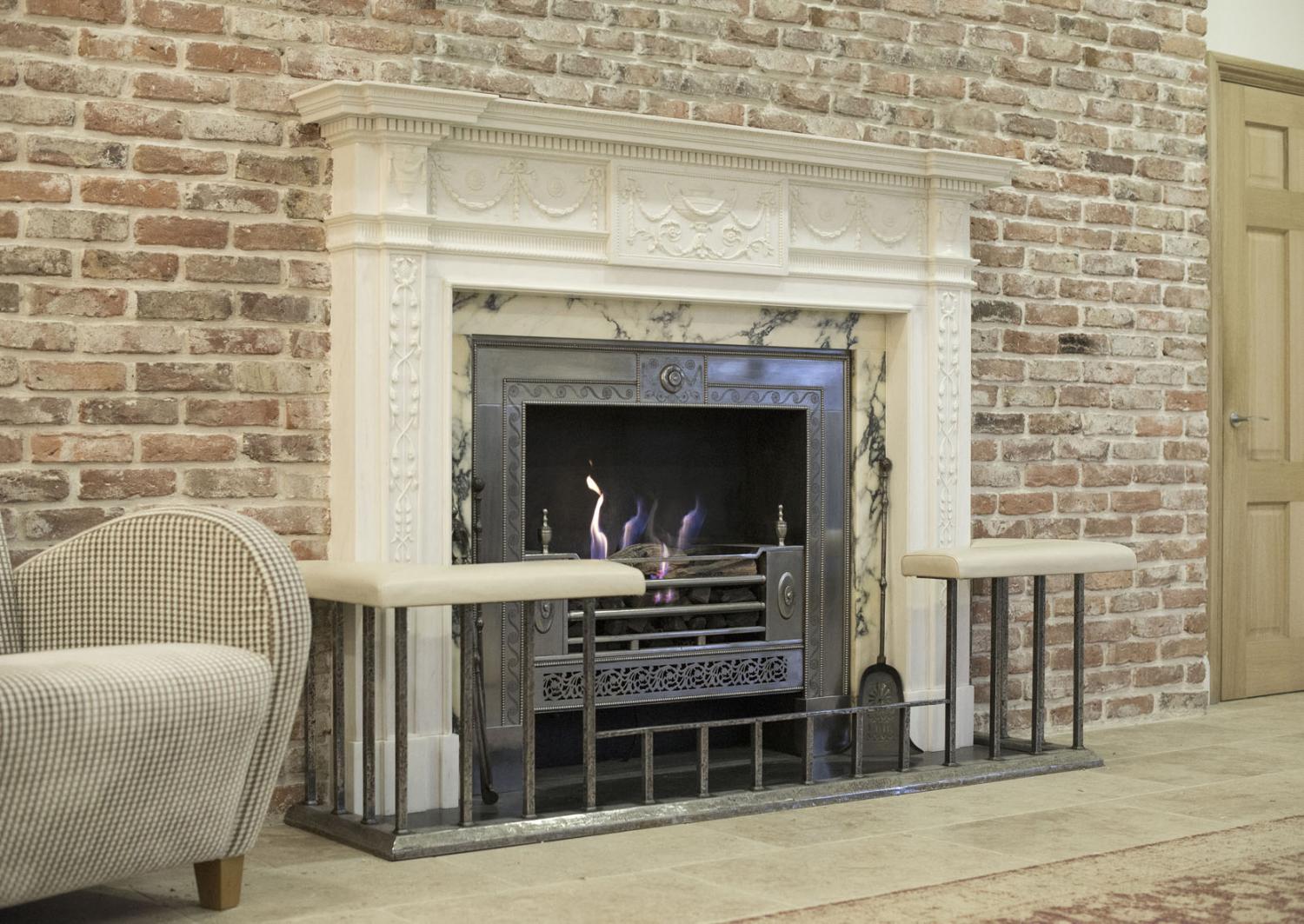 The round uprights and elegant curve of the dipped centre give this fender a softer feel than the one above, making it more appropriate for a domestic rather than commercial space. The warm brass and rich brown leather are perfect for the opulent-yet-cosy feel that the club fender offers.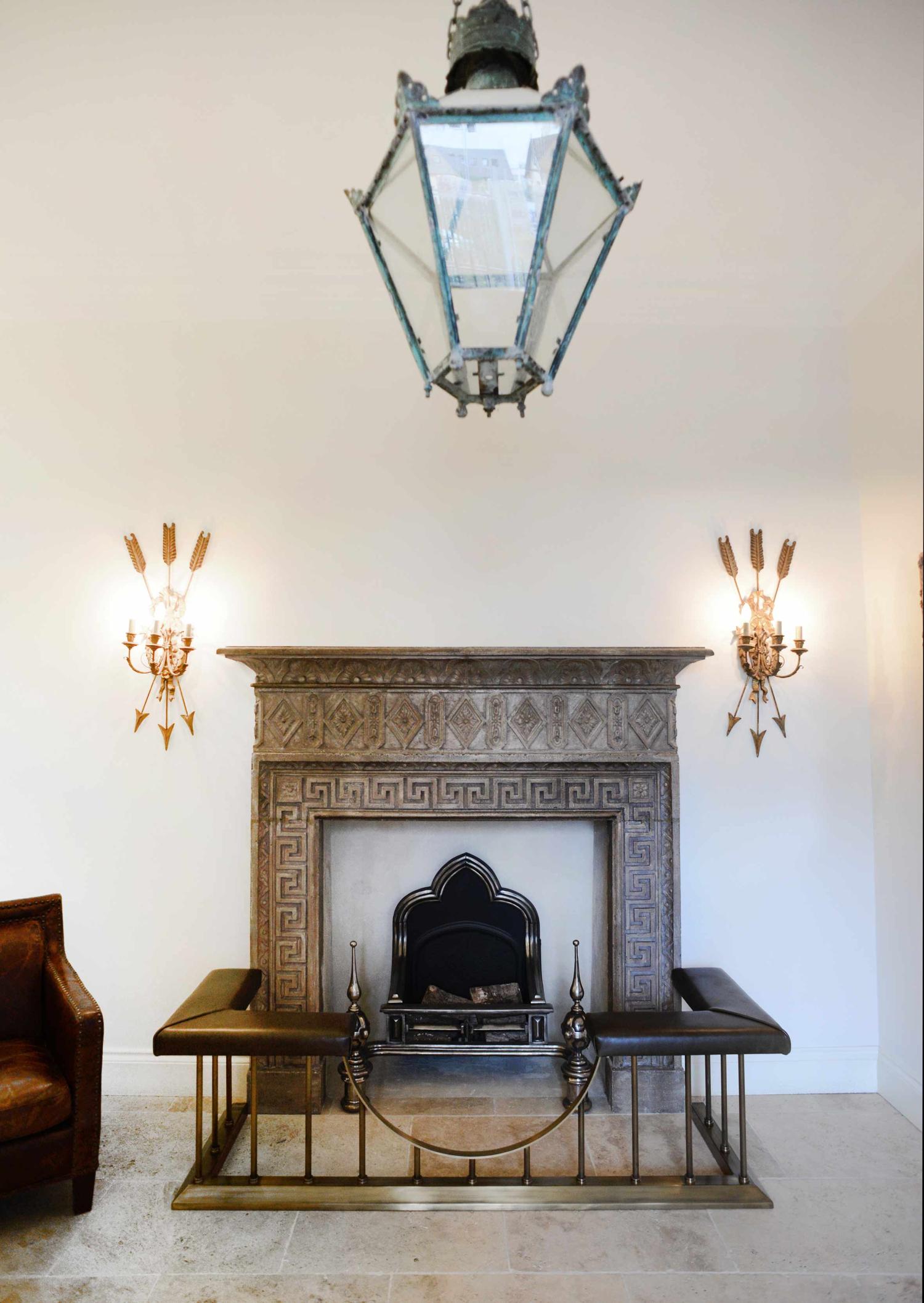 Of course, as these are bespoke items, we can design a club fender that perfectly fits your fireplace and decorative scheme. We offer a range of finishes - choose between steel, brass or bronze in a clean or antiqued finish, and the seats can be upholstered in any material of your choice (although for the true gentleman's club look, leather works best). Whether it's for additional seating or simply for a bit of extra security around your roaring fire, embrace your fireplace with a club fender - and welcome those cosy autumnal evenings. For more information on our range of bespoke club fenders, click here.