The idea of finding an antique fireplace that's contemporary with your home is an appealing one. The fireplace is such an integral part of the design of a building that installing one from the same period can give a room a real sense of integrity. If you have other original features, finding the right vintage fireplace would be the icing on the cake. Here's our general guide to choosing the right fireplace to fit an older home. How old is my house? Most of us have a pretty good idea of the age of our home. Fireplace design isn't that fast-moving, so a broad guess of "late Victorian" will help. If you want to find out a more exact age, it may say on your mortgage survey. Otherwise, your local archive, old census records at The National Archive, the Land Registry, or the Ordnance Survey should give you a greater background on your home's history. Listed building consent Before you go ripping out any hideous 1970s fire surrounds, please put down the mallet. If your house is a Listed Building, even that anachronistic monstrosity of a fireplace may be in the listing schedule as a "Fixture". If this is the case, you'll need to obtain consent before you can remove it. The fact that you've sourced an antique fireplace that's far more appropriate to the building's age and architecture may help with any proposed alterations. To find out more about this, have a look at Historic England's guide. Please double-check; however the chances are that your house isn't listed, as most aren't, so you can happily remove your horrible fake coal fireplace with impunity. Here are some general styles of fireplace to fit the period of your house. Late 18th century fireplaces If you're lucky enough to live in a late 18th century house or apartment, you have a wonderful selection of elegant fireplaces to choose from. When you think of fireplaces from the Georgian period, clean white marble and neo-classical design come to mind. This beautiful English Georgian fireplace is made from Statuary marble, and is a classic example of this period.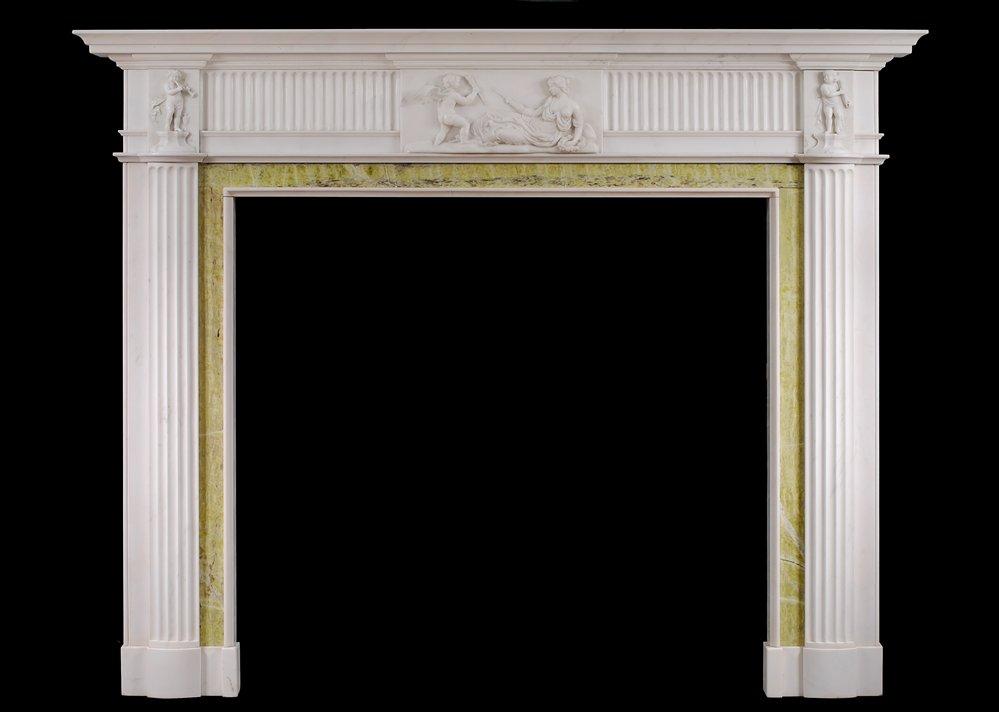 It has graceful pilasters for jambs and a classical scene in the centre block, of Venus and Cupid. There's a touch of lively colour in the warm greeny-yellow marble inground, which could be used an inspiration for the room's decor. For a typical late 18th century style, look out for Ancient Greek or Roman subjects and emblems (leaves and swags for example), and a sense of elegance. Early 19th century fireplaces The Regency period in the early 19th century often saw design become more elaborate, and antique fireplaces of this time are frequently more embellished. If you want to capture the Regency look, remember that the fireplace was really the focal point of the room, and was designed to be noticed! Classical motifs are still popular, including figures. Different colours of marble are used to create impact, or in some cases, other materials.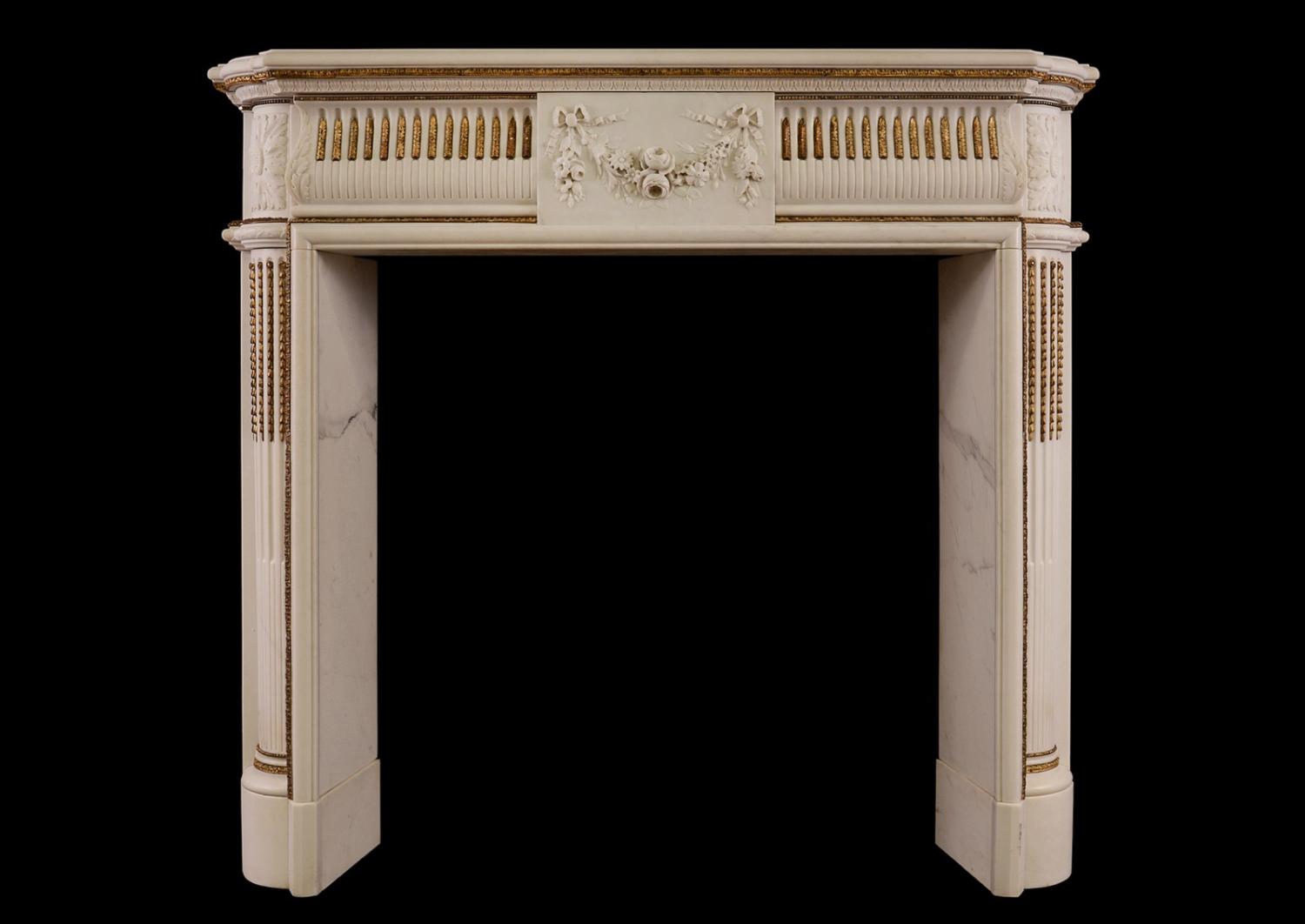 This English Regency fireplace has gleaming brass inserts or 'ormolu.' It's a handsome fireplace, with superb quality carvings - look at the detail of the floral swag. Taller than average, and imposing, this would certainly fulfil the brief of being the focal point of the room! Mid 19th century fireplaces In Britain, the Victorian era saw the trend towards ornamentation increasing. More was definitely more, and the mantelpiece would have also had a lavish covering of vases, clocks, boxes, figurines and so on. The skill involved with these fireplaces could be staggering: the carvings on this spectacular mid Victorian marble fireplace are impressive.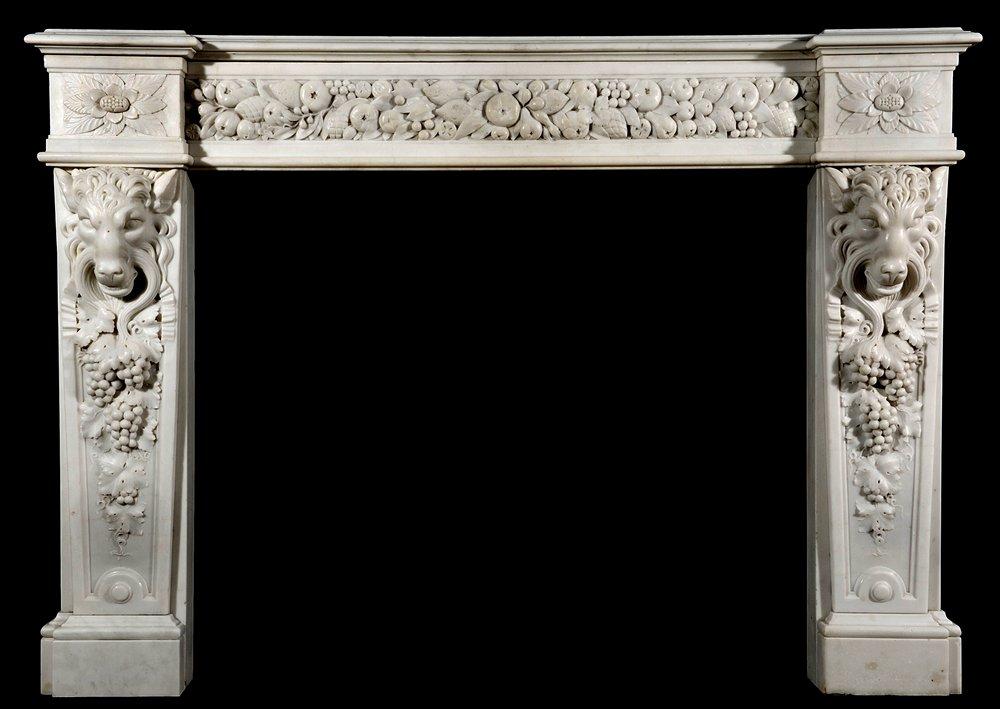 There are lion's masks, vine leaves and a delicious array of fruits on the frieze. It came from a 19th century manor house in Buckinghamshire, and would certainly need a large room for its imposing design. For a more modest sized Victorian home, try something like this cast iron fireplace, with the typical arched opening of this period.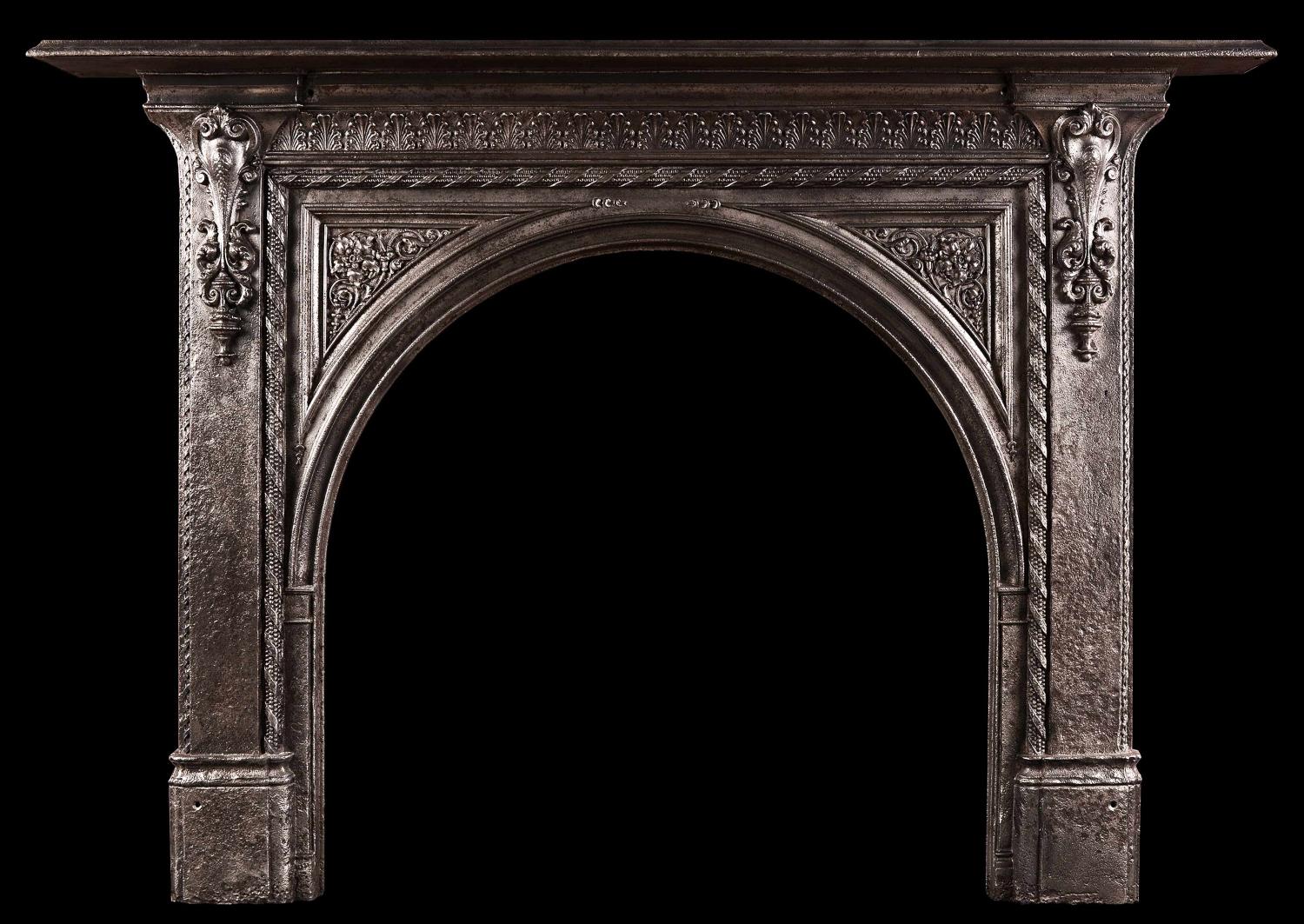 Nineteenth century industrial methods of production saw an increase in cast iron as an architectural material. We still have the Victorian love of embellishment in this fireplace, combined with their enthusiastic adoption of this practical material. It would look wonderful in the sitting or dining room of a Victorian town house. Late 19th century fireplaces The latter half of the 19th century saw (in some circles anyway) a return to a simpler style and a love of natural materials, as well as the faux-medieval look of Victorian Gothic. This typical Gothic stone fireplace comes from Belgravia (an area of London with a fabulous Gothic pedigree).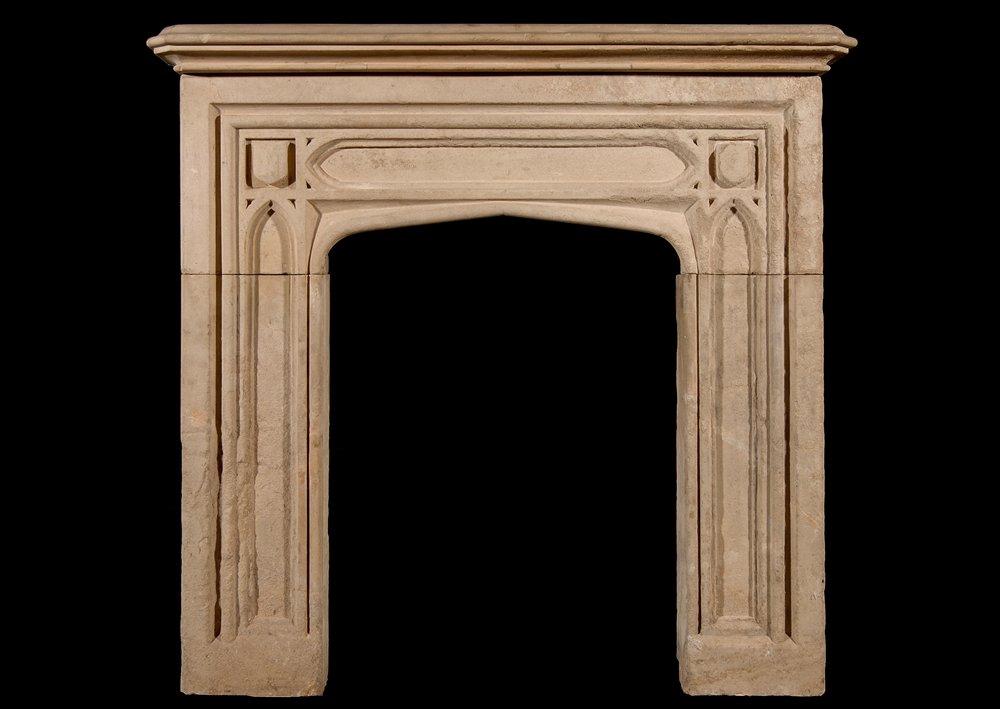 The warm stone gives the medieval lines of the fireplace a comforting and domestic feel. It's a small fireplace, and would work well in a bedroom or study, or smaller sitting room. For a larger room, try this English limestone fireplace.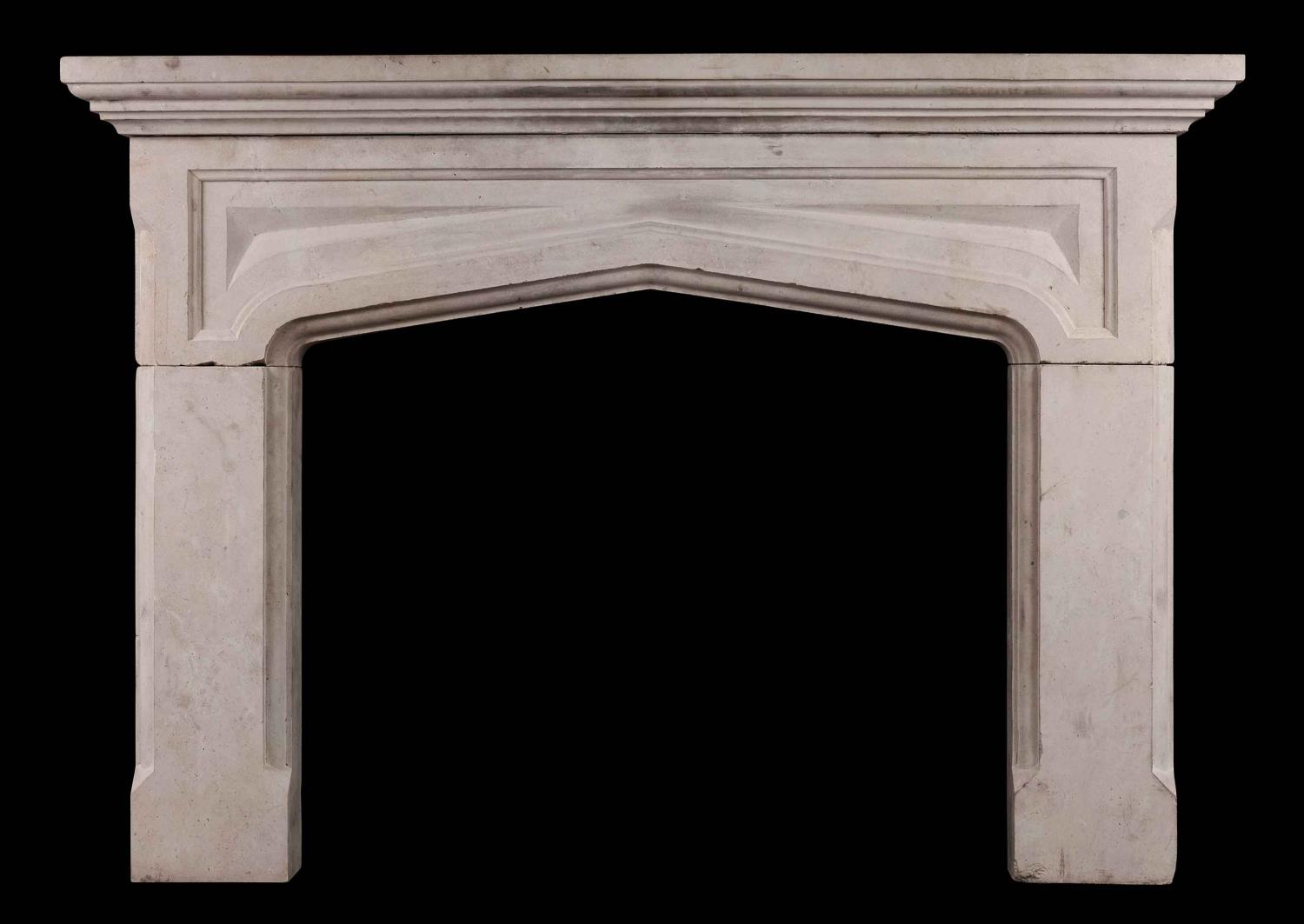 Handsome and solid, it's a classic Gothic Revival fireplace. For a more urban feel, this pleasing little cast iron fireplace is an appealing choice.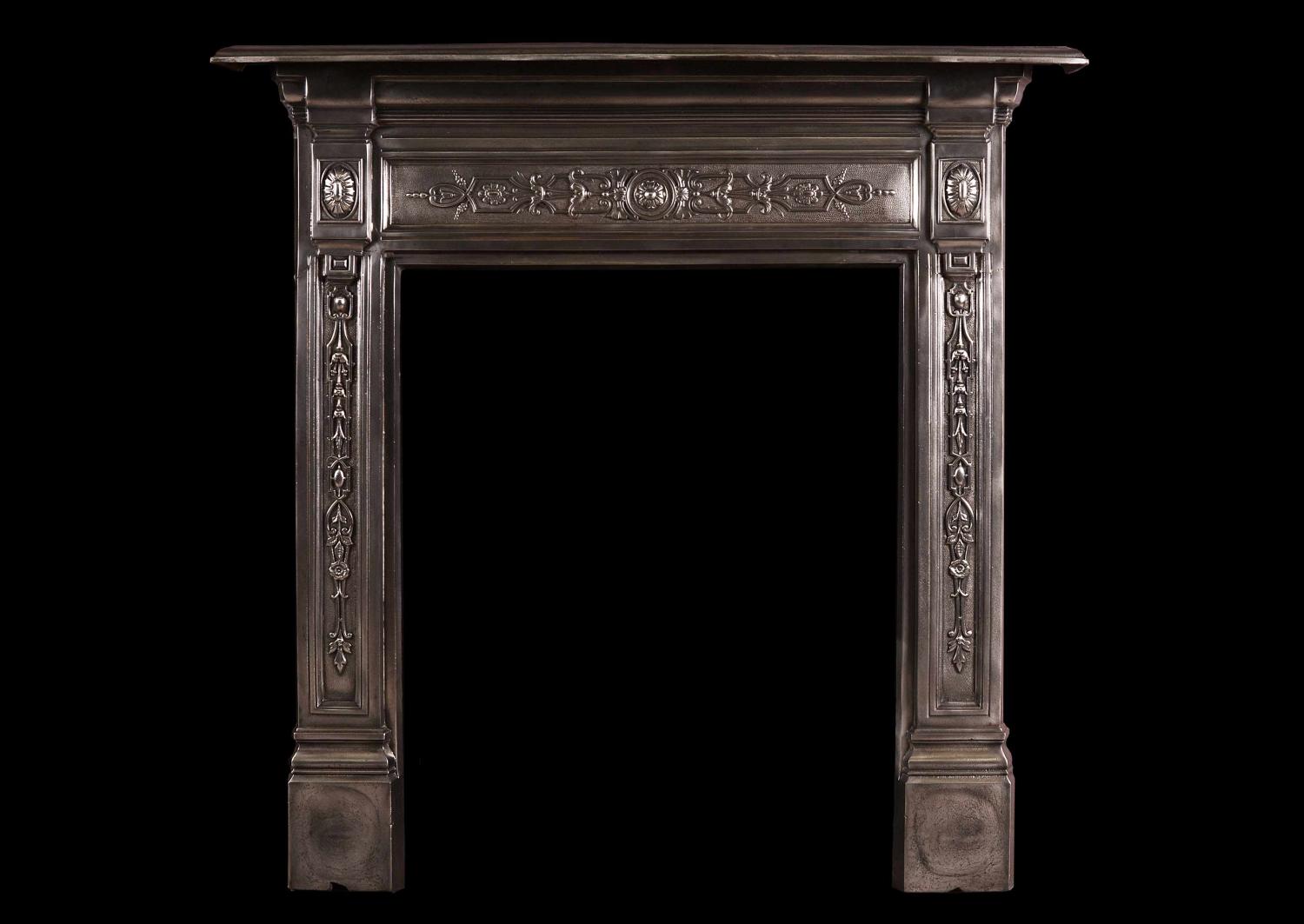 Polished and with delicate mouldings, it's a great example of how cast iron developed as a sophisticated architectural material. Early 20th century fireplaces It's hard to pin down a style for the early 20th century: many of the fireplaces we have from this period are faithful reproductions of earlier styles. So, for the 20th century period, we've chosen an English moulded bolection fireplace made from polished limestone.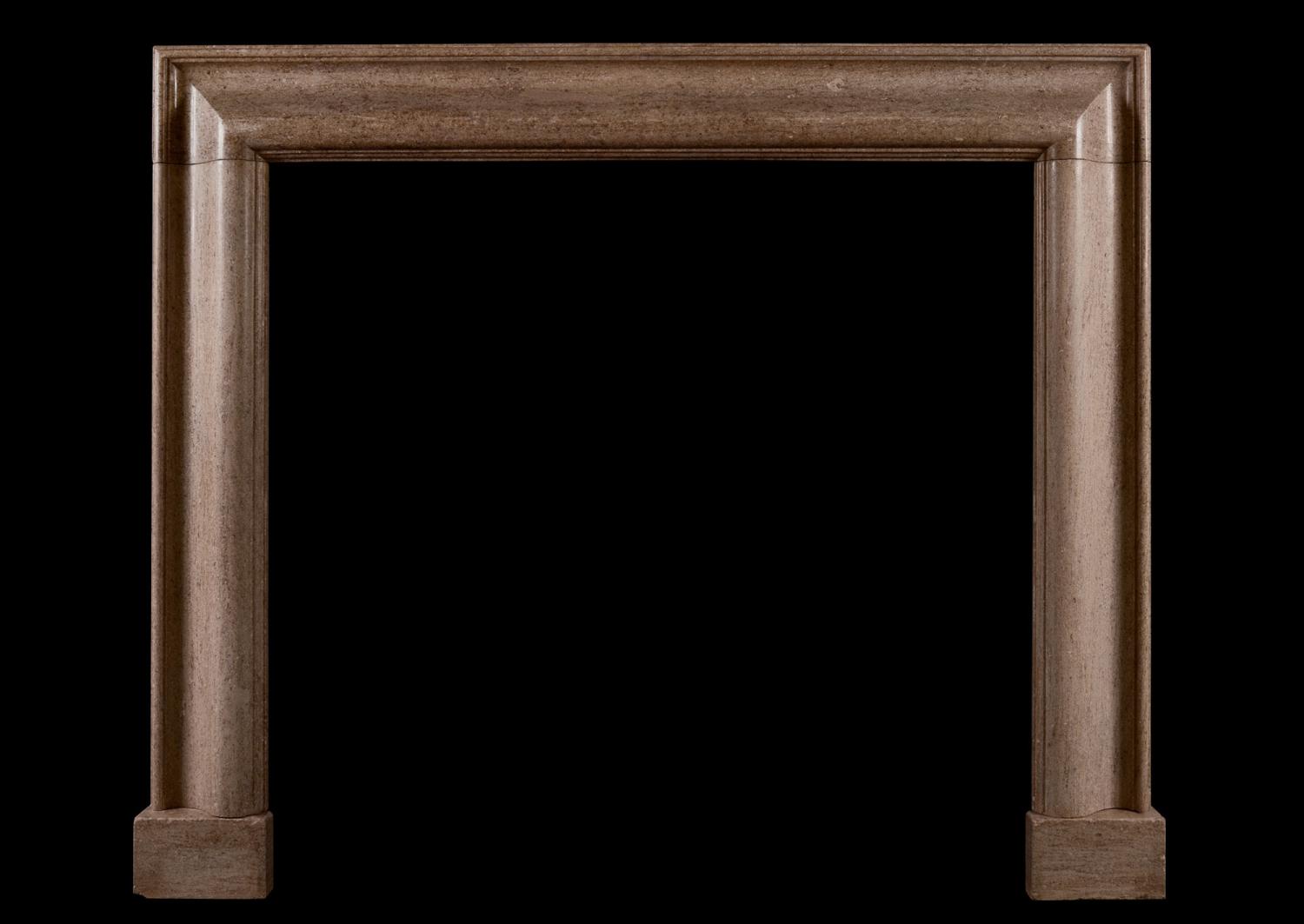 Simple and elegant, it's not trying to copy any earlier style; it's just beautiful in its own right. For a more dramatic look, this copy of another early 20th-century fireplace in black marble is absolutely stunning.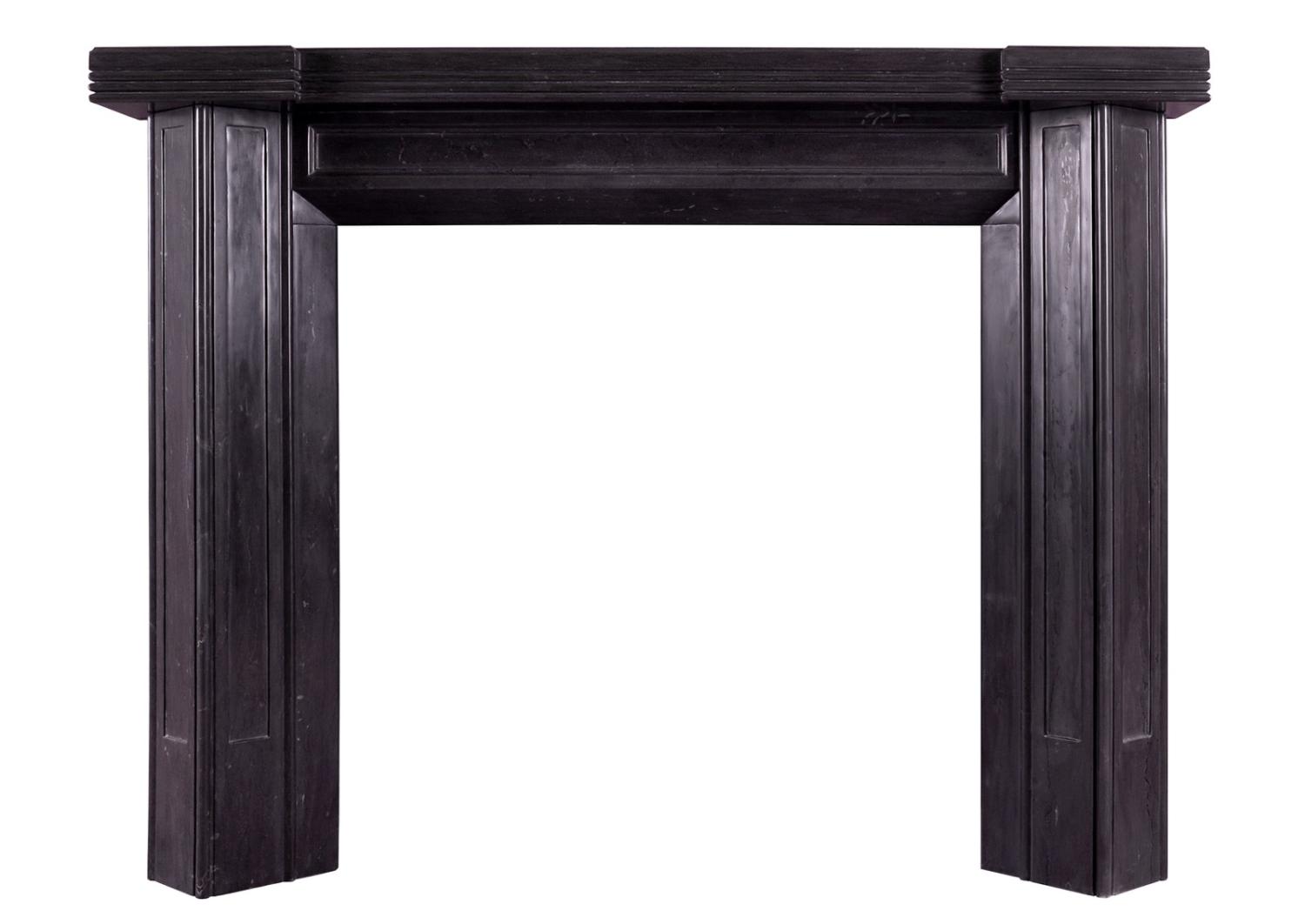 Its crisp Art Deco lines with distinctive triangular jambs would work sit comfortably in an Arts and Crafts style house, or in a minimal contemporary space. We hope that's given you a starting point with your quest to find the right fireplace for your older house. If you're looking for a fireplace from a specific era, please get in touchwith us, and we'll help you find the closest possible match. We can also search widely for you if you have very specific requirements.