The final series of Downton Abbey came to a close last night, with the nation collectively gasping "Lady Mary!" on more than one occasion. We're all going to miss it. As well as the stories, and the characters we've all come to know and root for, the house itself (played by beautiful Highclere Castle) has stolen our hearts. But you needn't miss that glorious early twentieth-century elegance - you can recreate the grand style of Downton Abbey on a more domestic level; and the right antique fireplace can really help to capture this look. We've just had this magnificent fireplace arrive in our showrooms. A beautiful Louis XV antique marble fireplace, it bears a distinct resemblance to the fireplace in Downton Abbey's drawing room. Italian breche violette is an extremely eye-catching marble with sweeping patterns of purple, grey and pink.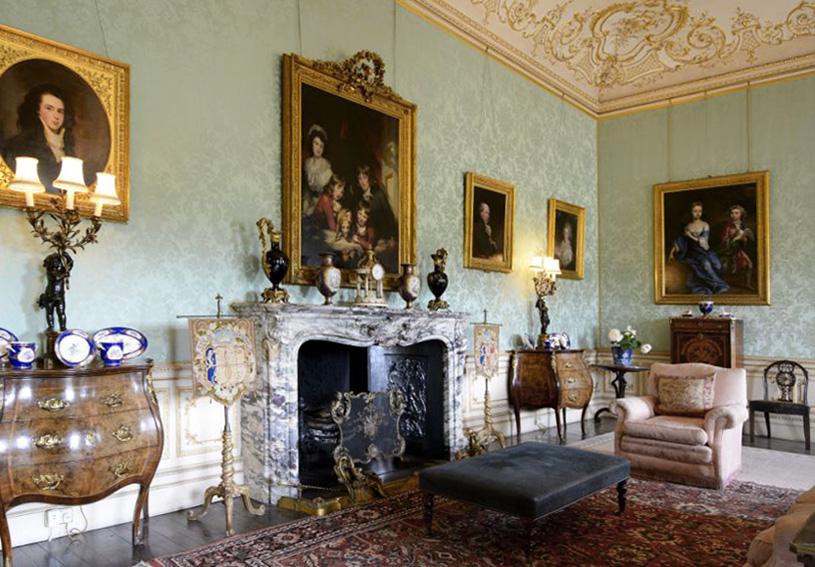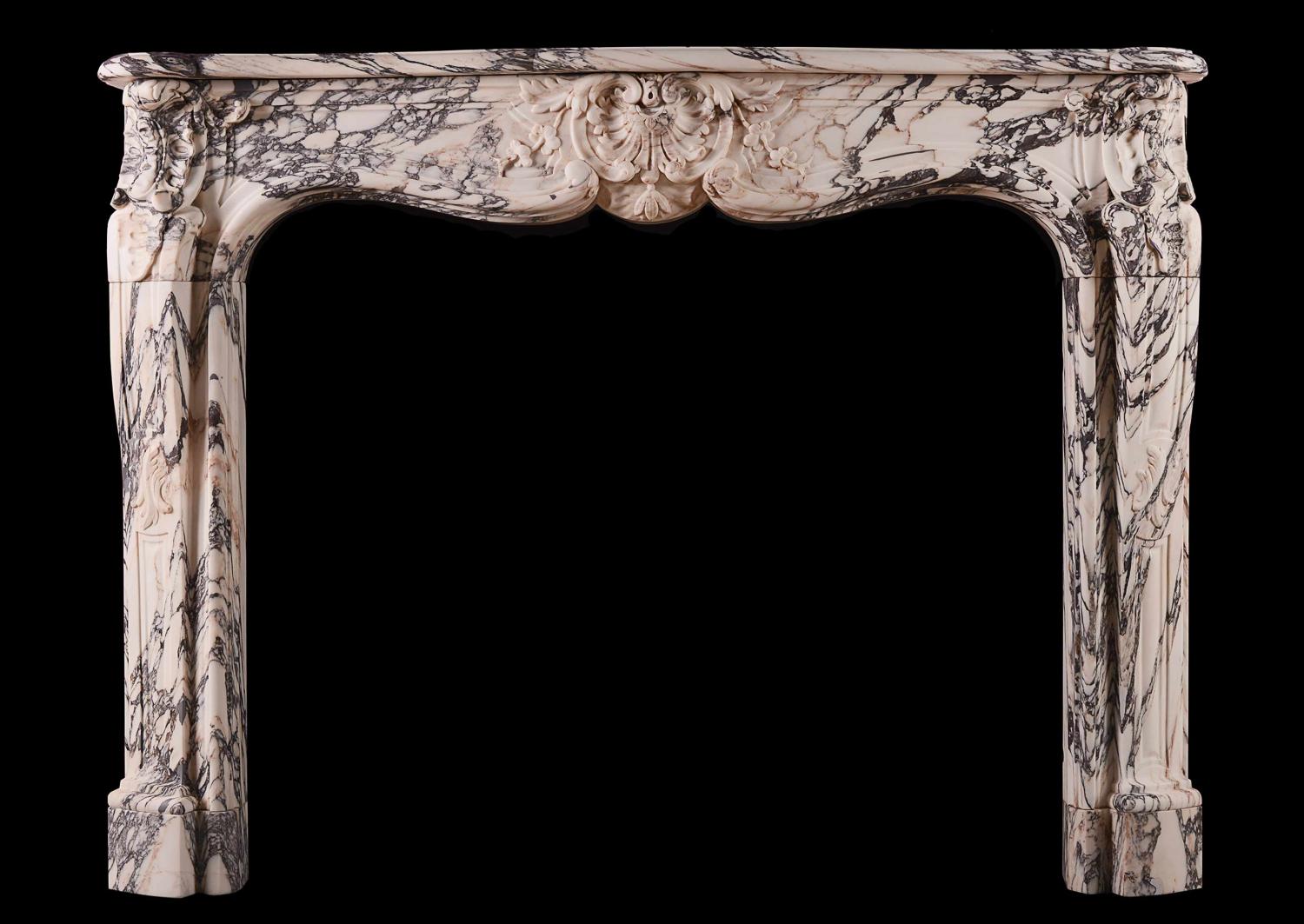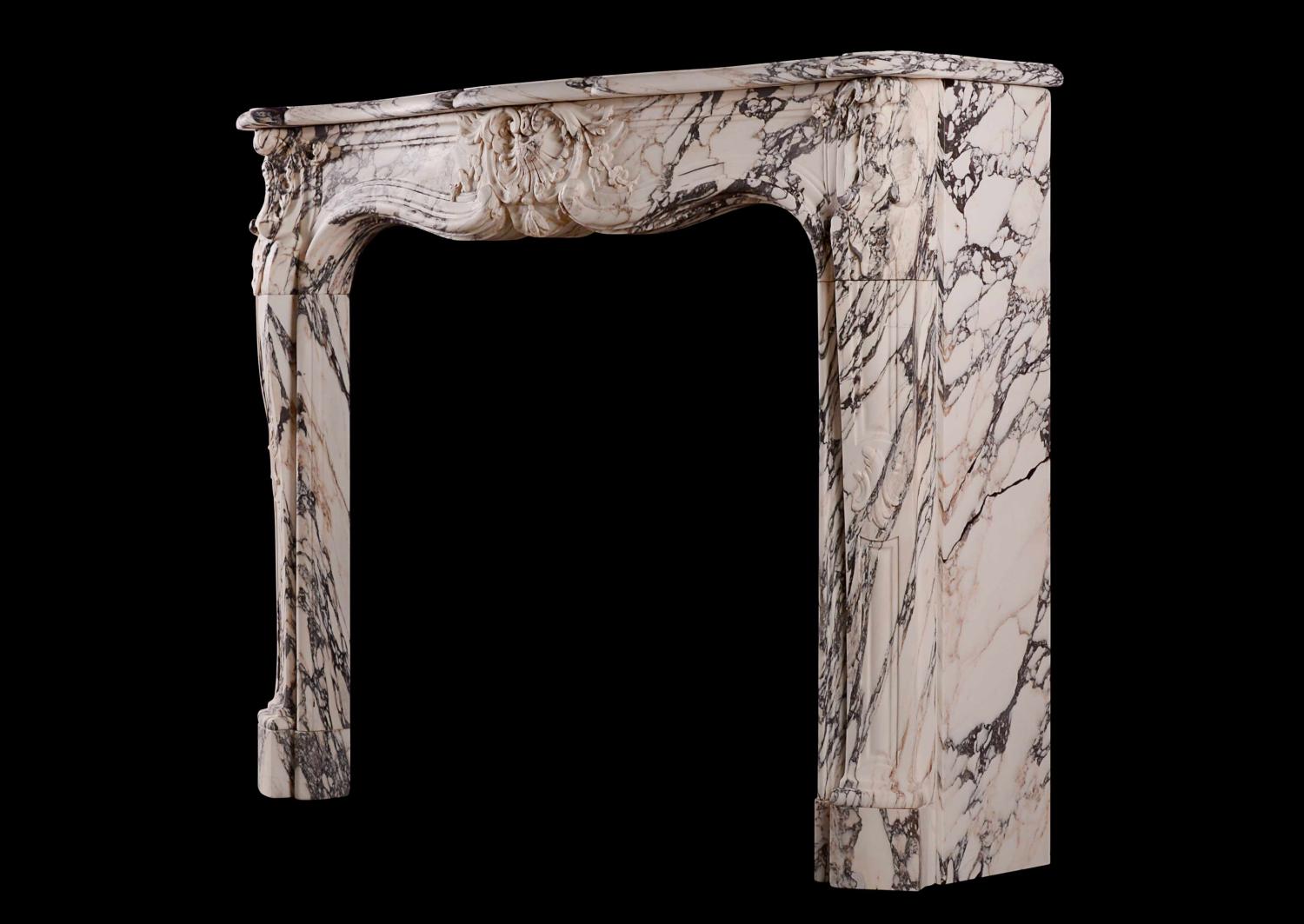 The swirls of colour make this the shot silk of marbles; and the fireplace in Downton Abbey perfectly complements the graceful and rather feminine drawing room. Our breche violette fireplace has a central shell motif, with exquisite leaves in between the panels. The Crawley family has dressed their mantelpiece with admirable restraint for a Gothic house, with two pairs of vases and a gold clock. (We won't mention the infamous bottle of water...) The serpentine shelf of our fireplace would look marvellous with similarly simple display - the look to aim for is symmetrical and uncluttered. In the room as a whole, the duck-egg blue and pinky-peach colour scheme of Downton's drawing room works perfectly with the breche violette's palette. For more examples of fireplaces in this marble, please click here. Many of Downton Abbey's most significant conversations take place in the library. The style here is warmer than in much of the house, with darker, richer tones. The furniture is red, as are the carpets and drapes, and the many lamps create a more intimate feel. This mid eighteenth-century pine fireplace is similar to Lord Grantham's, with a central mask, foliage, and intricately-carved jambs.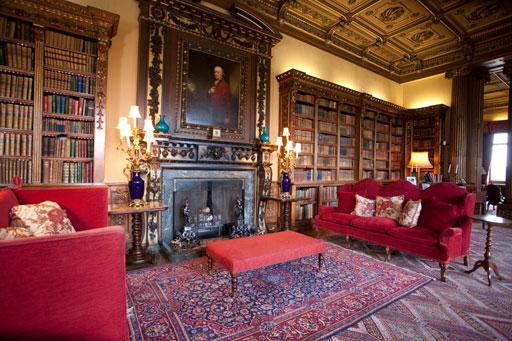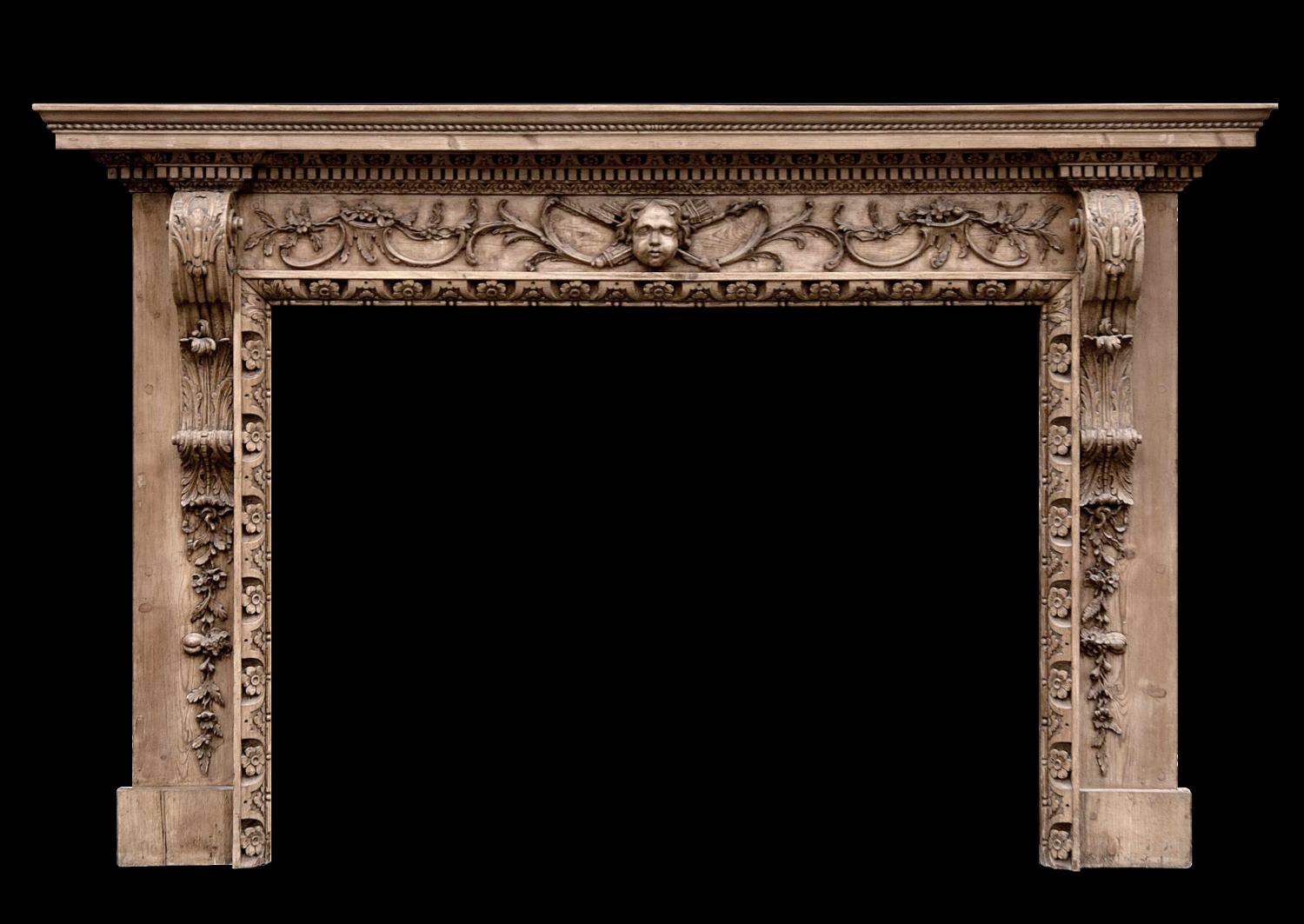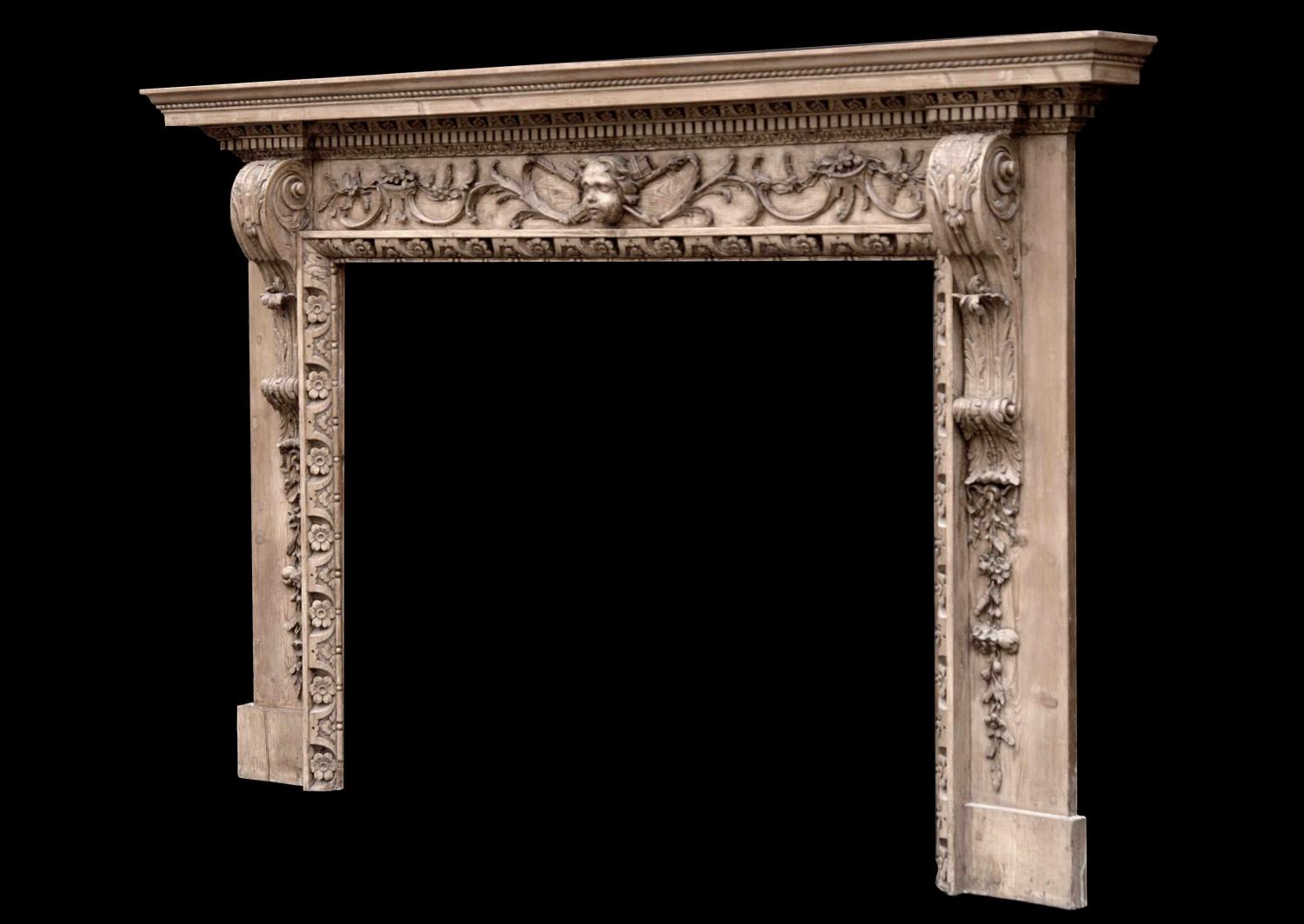 Pine is a wonderful wood for taking stain or wax; and you could very easily recreate the warm tones of the Downton Abbey library fireplace. Again, display on the mantelpiece is kept simple, with a central clock. The Gothic stone fireplace in the Great Hall is also a splendid centrepiece, and it always looks simply gorgeous in any of the Christmas scenes. The scale of Downton's Gothic fireplace would not work in many homes; however try this Gothic Bath stone fireplace, which has similar carved foliage.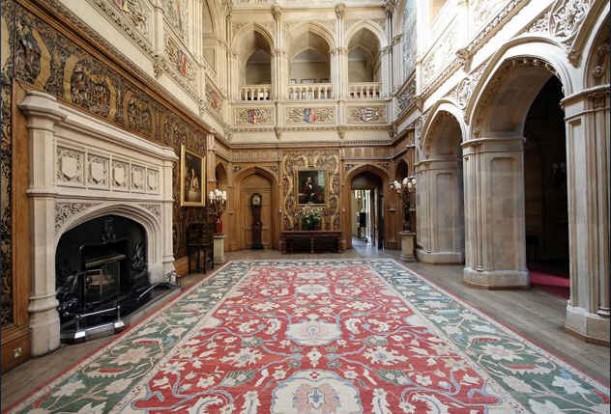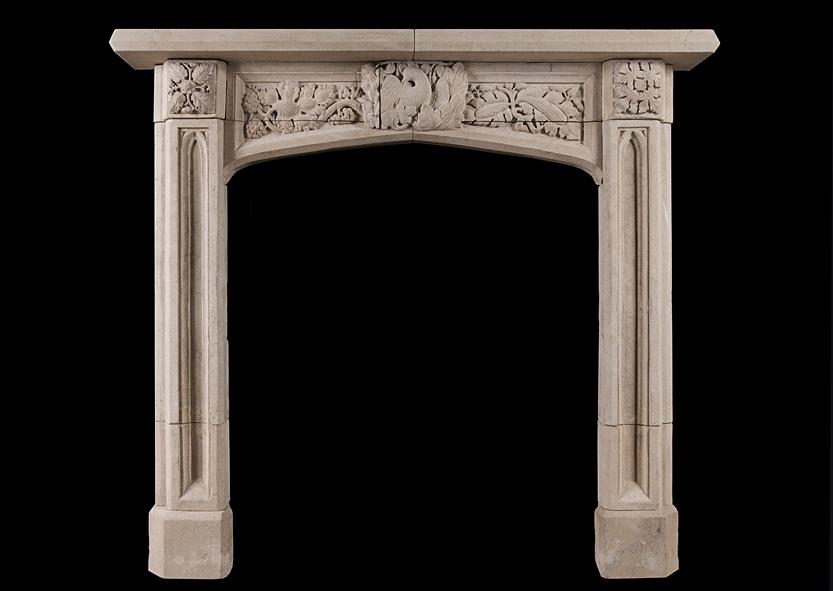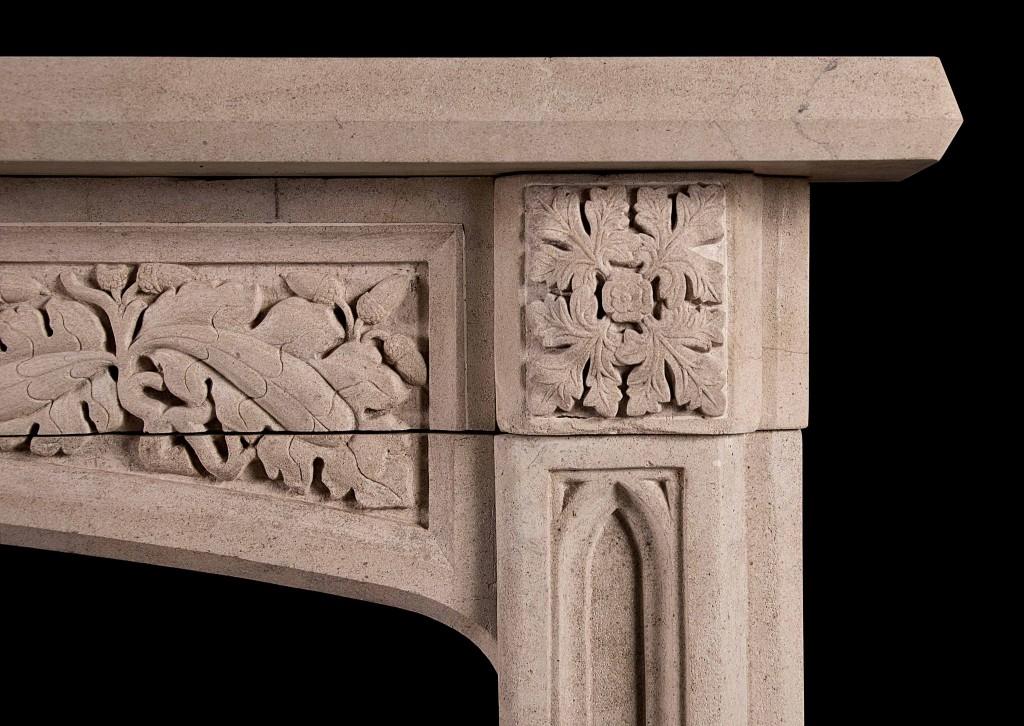 For further inspiration, you can visit Highclere Castle and view these beautiful fireplaces in situ. If you would like to recreate the elegant style of the English stately home, please contact us. We can help you create a look that the Granthams would most definitely approve of!