We're all used to thinking of marble as a glowing, white stone. When asked to picture marble, most of us probably picture Classical temples, Renaissance statues, and cool tiled floors - all in white. Think of a marble fireplace, and an elegant Georgian-style Statuary marble comes to mind. However, why not explore some of the other shades of marble fireplaces? We have some beautifully striking dark marble fireplaces in our collection. If you want a statement fireplace, this is a great place to start. Here are a few of our favourites...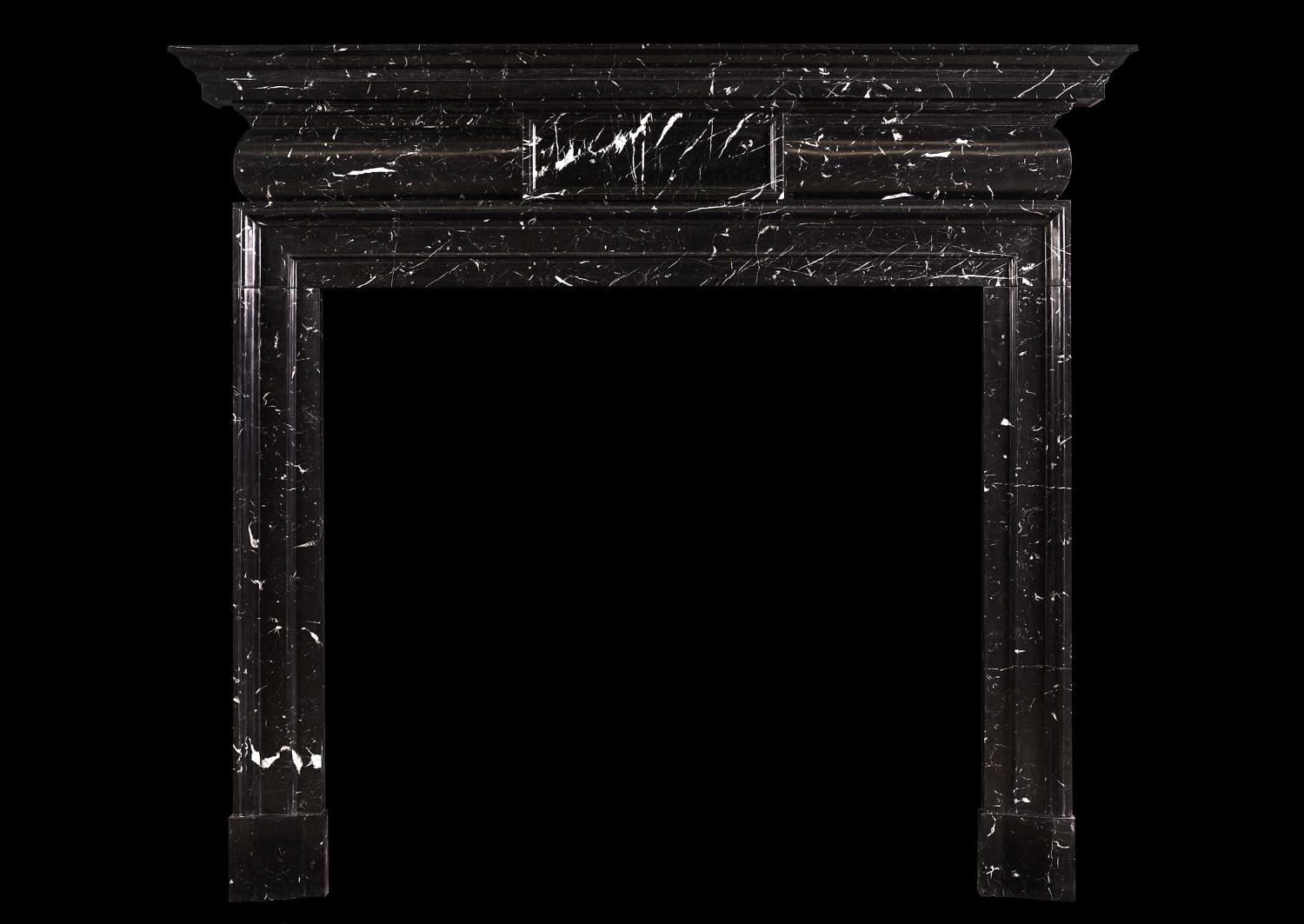 This dramatically-veined Georgian style fireplaceis made from Nero Marquina marble. This is characterised by its strong white veins, which give a striking contrast against the black. This is a lovely, classic design which allows the beauty of the marble to speak for itself. It's one of those great fireplaces that works equally well with an open fire, or as a purely decorative piece.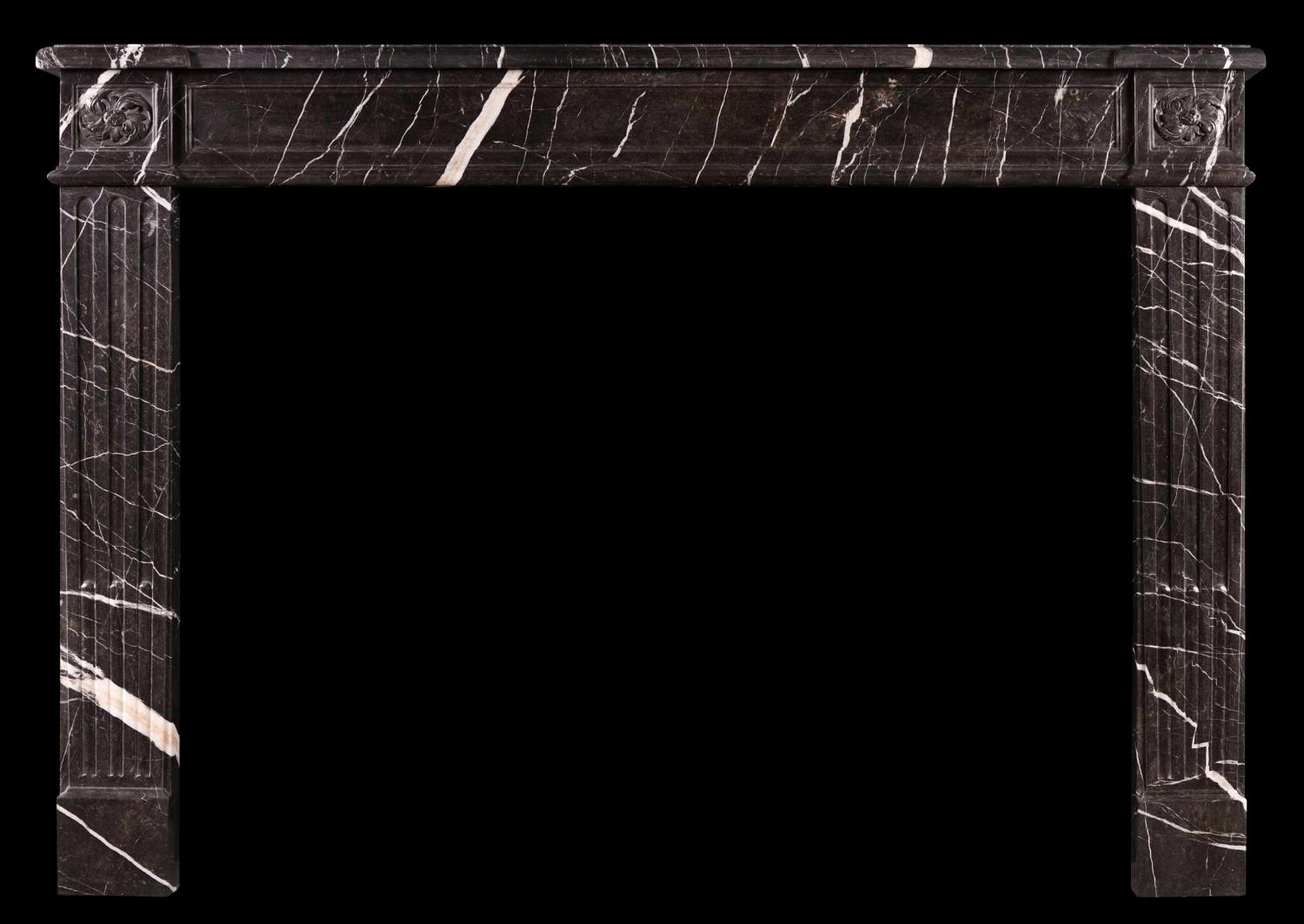 If you like the effect of the veining, try this French Louis XVI style fireplace. The marble is actually very dark brown rather than black, giving you the opportunity to enhance it with some rich, russet décor. The splash of white from the veins gives this fireplace a distinctive appearance which would look wonderful in either a contemporary or classic space.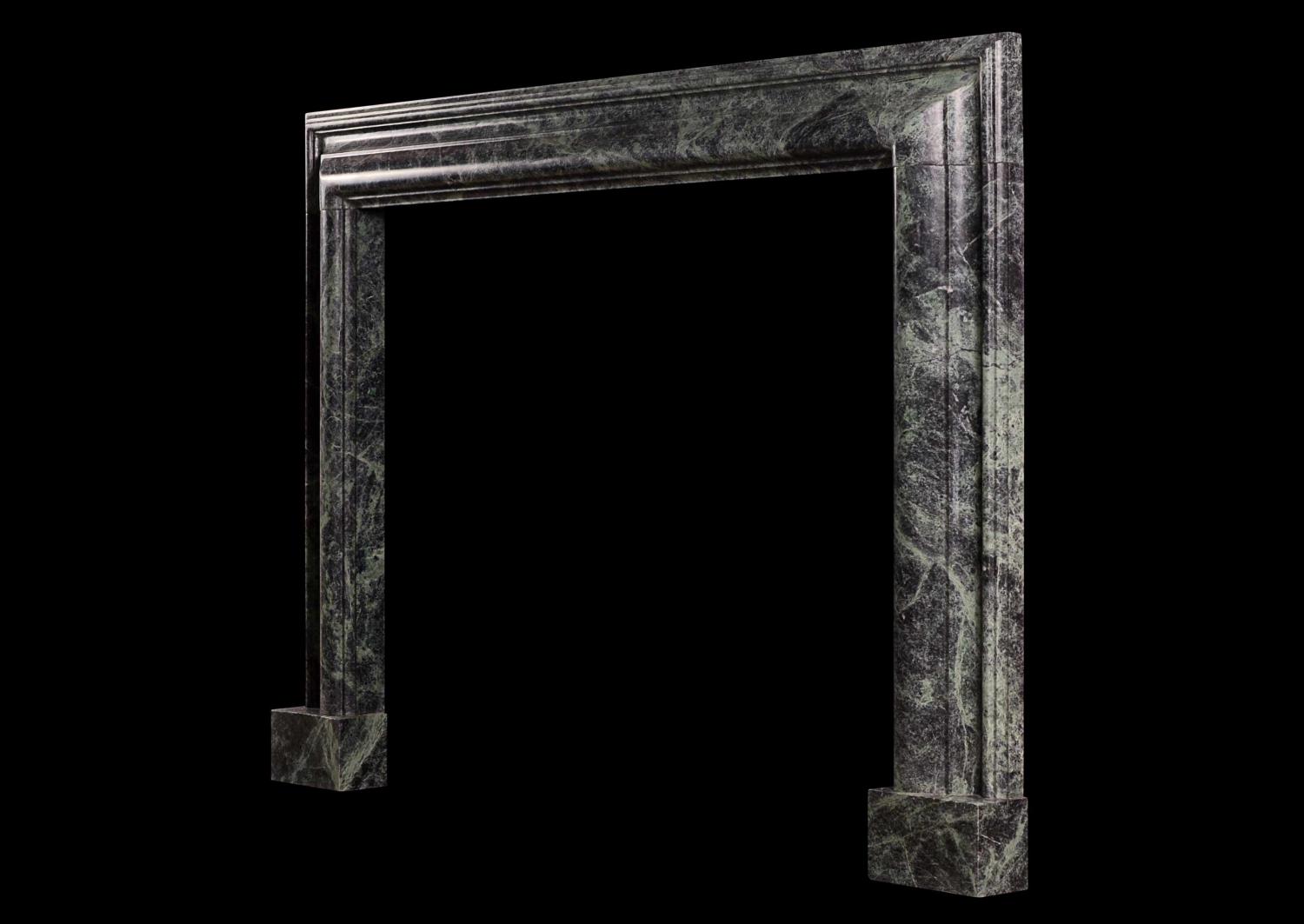 If you're looking for a dark marble fireplace to complement contemporary décor, this Queen Anne style fire surround would work perfectly. The moulded bolection fireplace is made from dark green marble - again, dark does not have to mean black; and in certain lights, this is a gorgeously rich shade. There's a sense of an angry sea in the swirling grey and green patterning, and the elegant, clean style really allows this depth to stand out. Picture it as a stand-out feature against a plain white background, or perhaps go bolder with the paint colour and pick up on one of the many shades in the marble.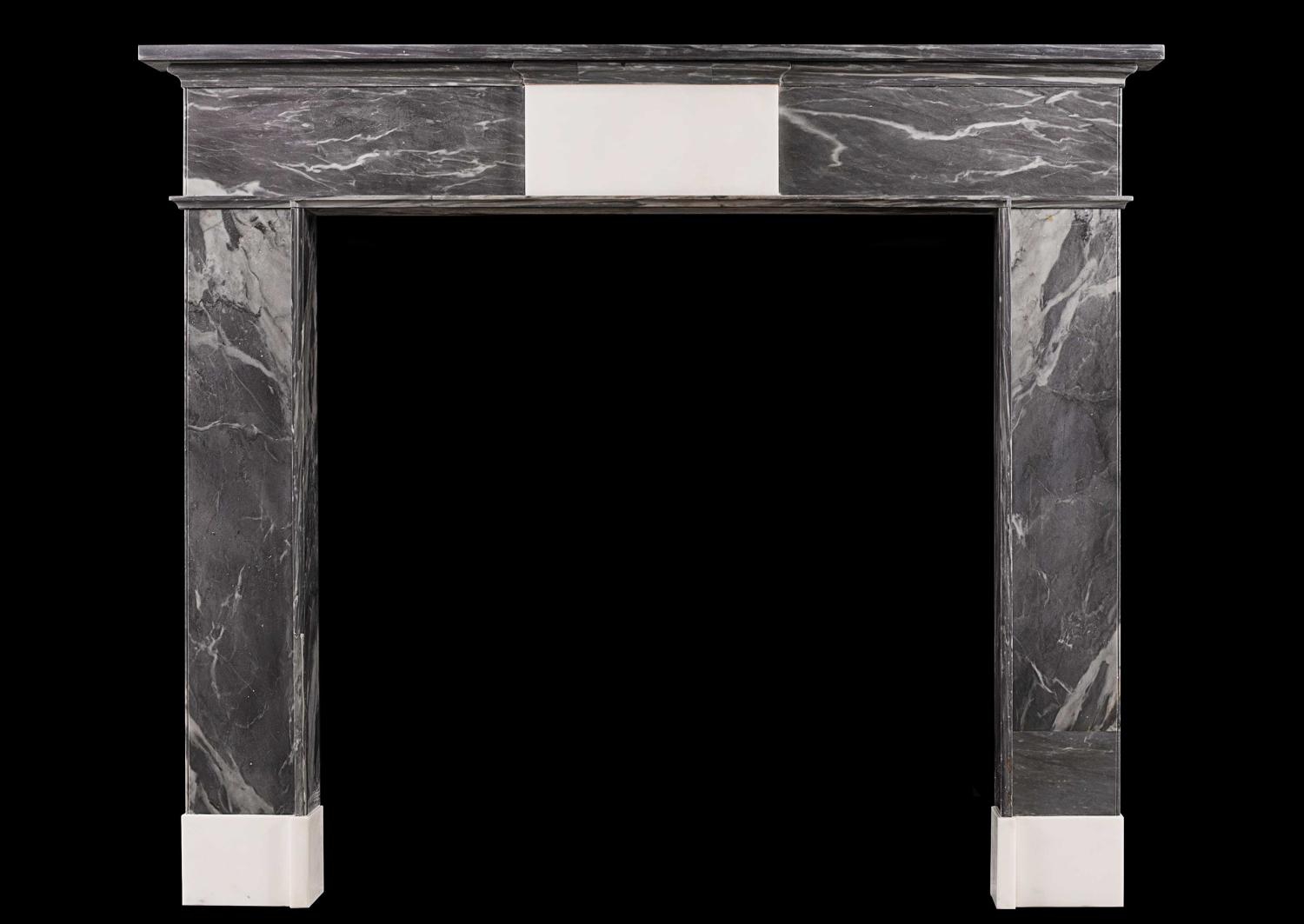 If you want a contrasting antique fireplace, but don't fancy one of the really dark shades, how about this graceful Irish fire surround in grey Italian Bardiglio marble? The white marble centre block and plinths give this eighteenth-century fireplace a quietly striking appearance, and there are lots of beautiful grey tones in the marble that could be used to inspire your colour scheme. A lovely, calm-looking surround that would look stunning in a bedroom.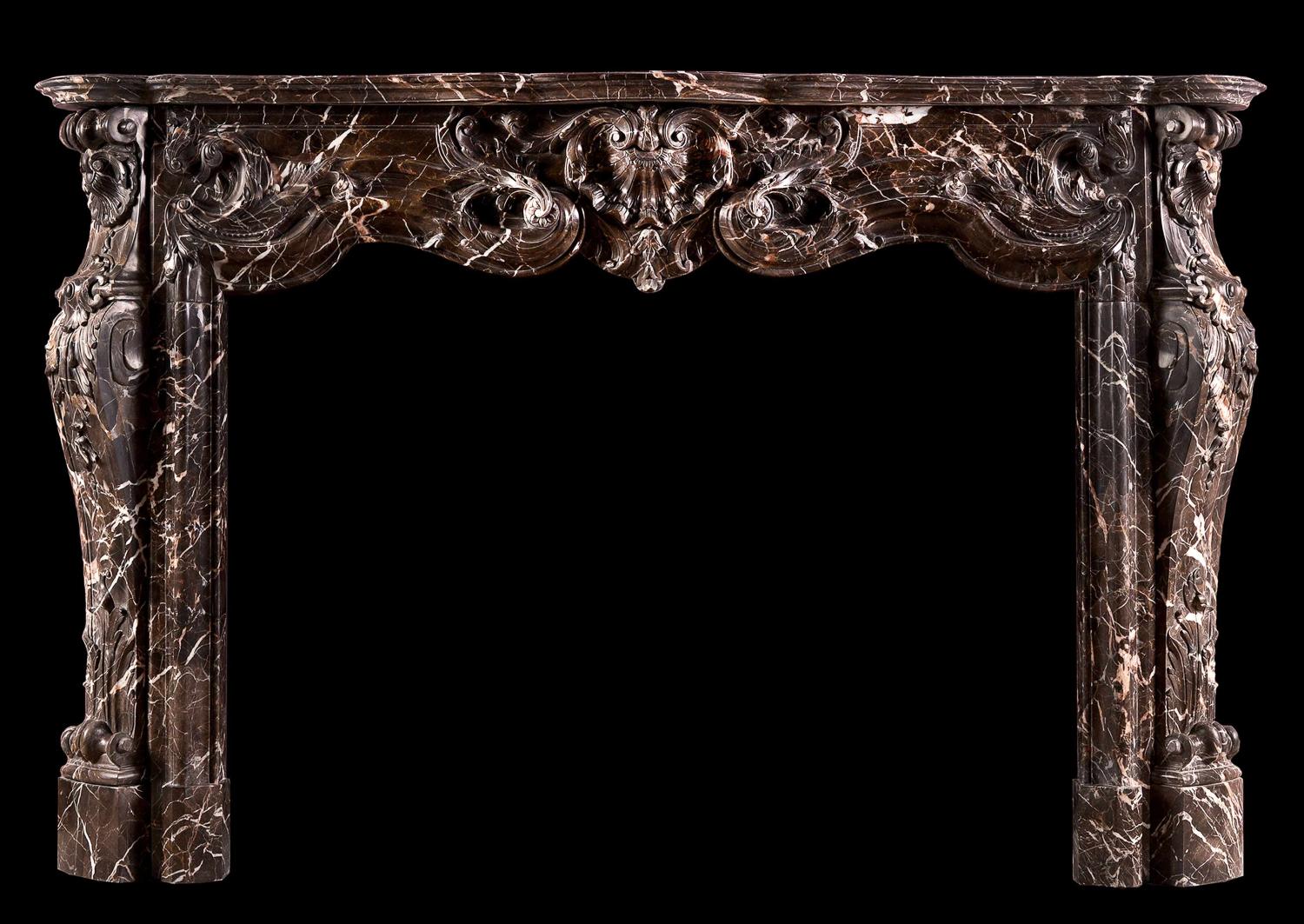 And we've saved the most dramatic until last... If you really want to use dark marble to impress, this grand Louis XV style fireplace in rich brown Emperador marble is both sumptuous and spectacular. The decoration includes foliage, shells and scrolls, giving you lots of exciting themes to play with. For large rooms only!
Here's an example of just how theatrical you can go with black Portoro marble, the white and gold veins creating the main splash of brightness in the Gothic style living room. However, dark marble can also be extremely subtle if combined with a simple, elegant fire surround. See below a fireplace in stock from the same stunning marble.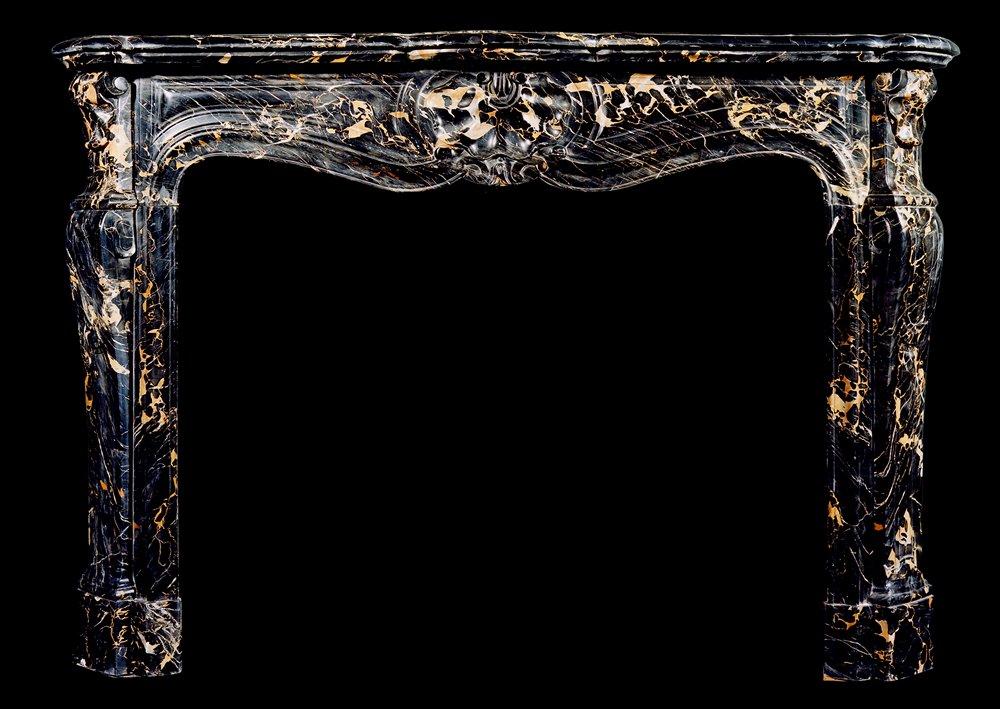 To find out more about our many different shades of marble, have a look at our marble fireplaces, and contact us to discuss how we can add some drama to your decorative scheme.