A cool marble antique fireplace looks superb in a contemporary space. The marble itself has a timeless beauty that transcends interior trends; while the elegant Georgian, Regency, and Louis XVI styles sit very comfortably with contemporary decor. Here are just a few samples from our collection of antique marble fire surrounds that would work wonderfully in a modern home.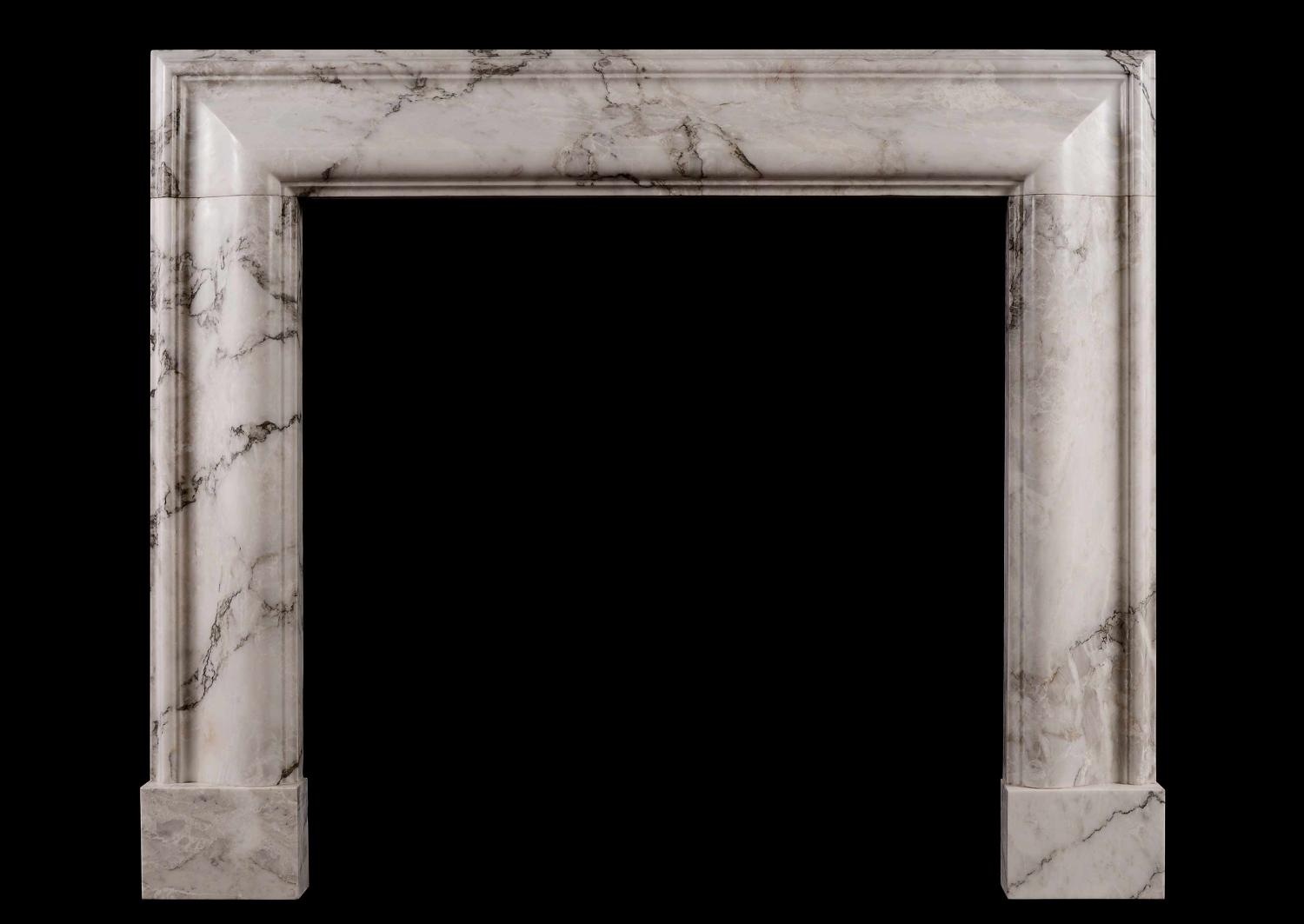 Bolection is a decorative moulding that projects beyond the surface, giving a very clean, sharp line, perfect for today's cool and calm spaces. The use of serene Italian Arabescato for this Queen Anne-style bolection fireplace results in a sophisticated and elegant fire surround. The grey veining is a versatile accent colour; and this fireplace will contrast stunningly against a dramatically-coloured background.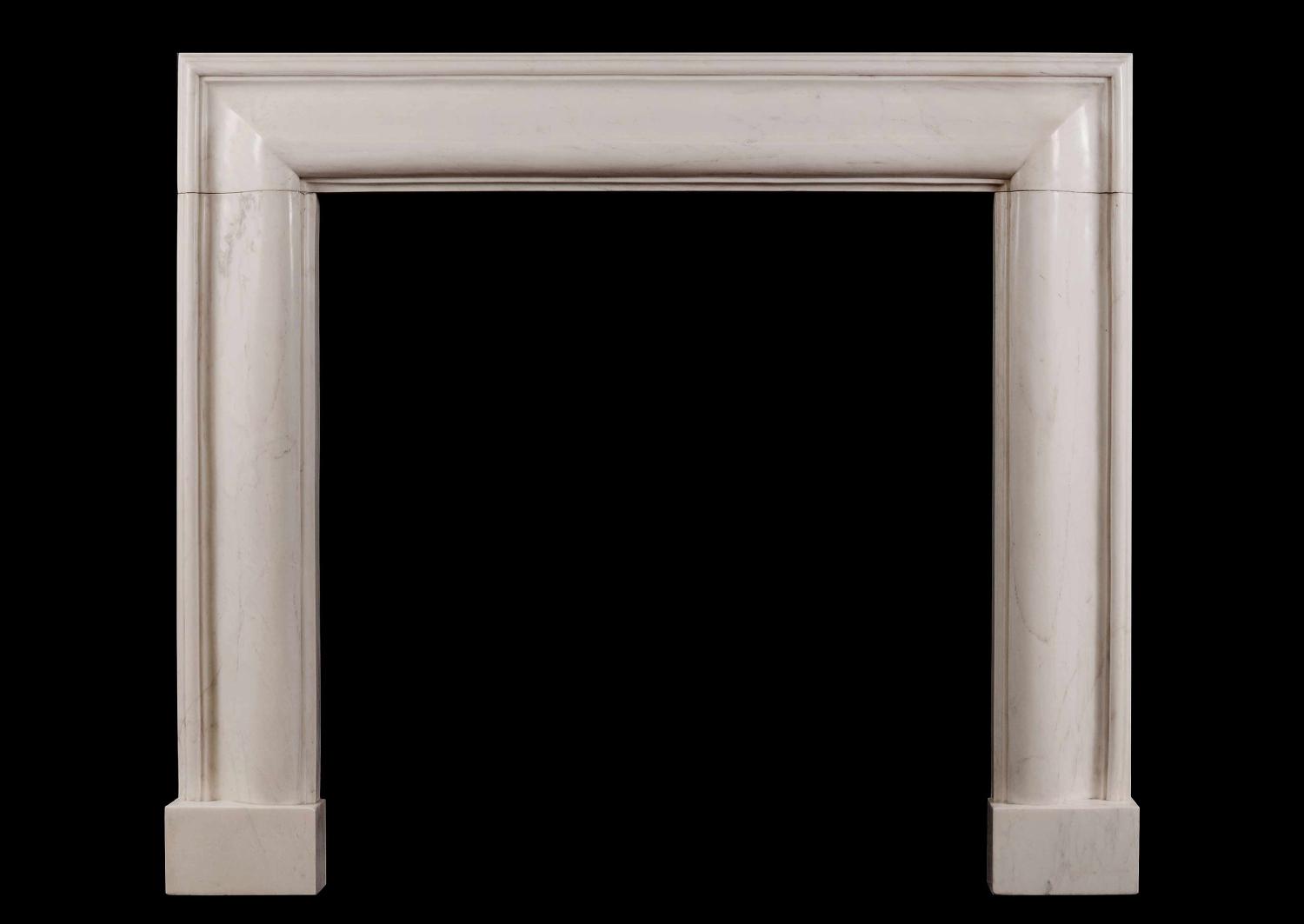 For absolute simplicity, this reproduction white marble fireplace is perfect. If you want a fireplace that doesn't demand attention but is still appreciated for its quiet beauty, this is the one. The uncluttered bolection style coupled with pale marble works equally well if you want a completely minimalist look, or need a simple fire surround that acts as a foil for a bolder scheme. Click here to see our complete collection of bolection fire surrounds.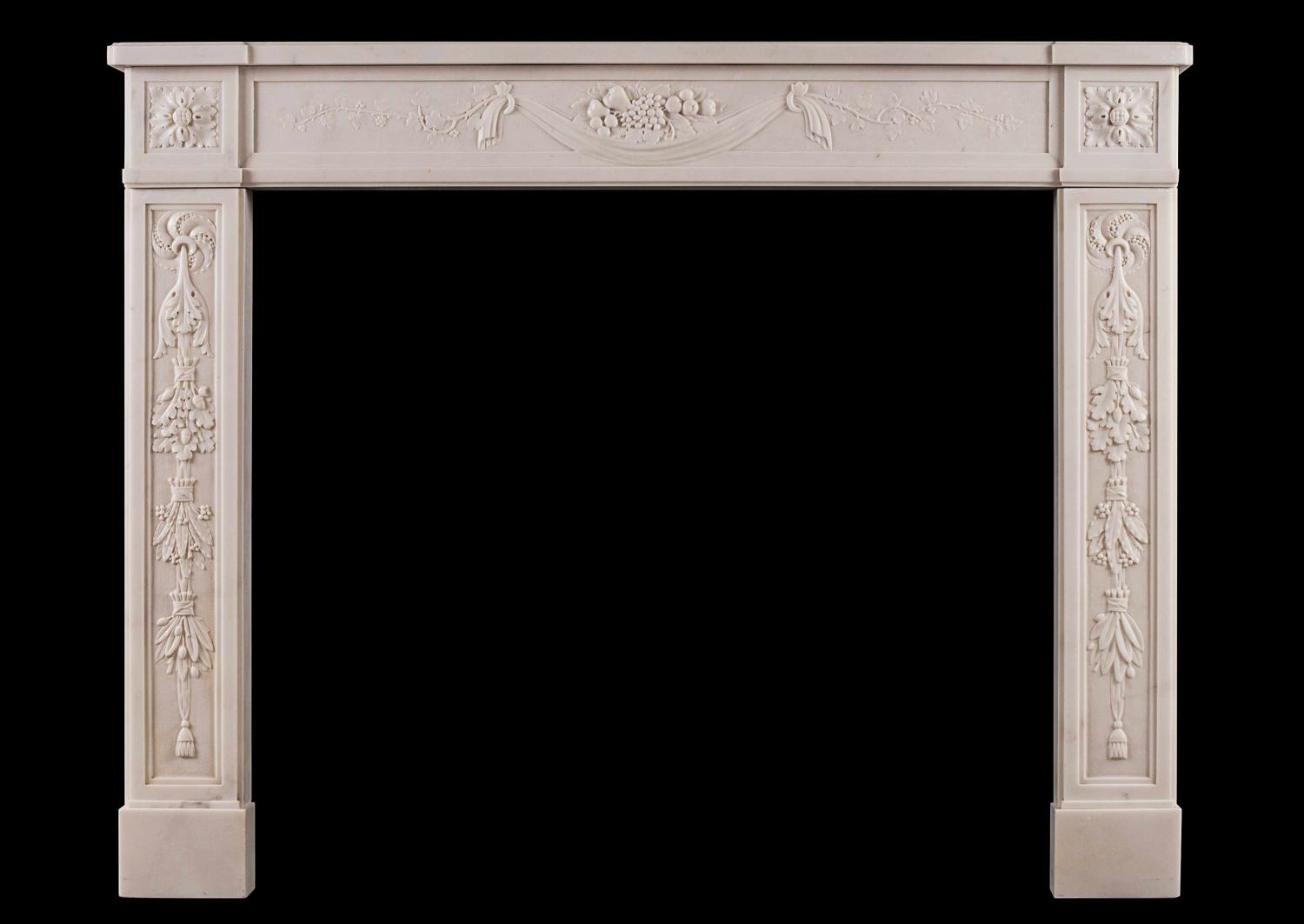 However, you don't have to become starkly minimal to introduce a marble fireplace into a contemporary scheme. White Statuary marble is a good choice for a freshly modern room; and it has that enduring Classical appeal. Because its overall effect is clean and bright, introducing period carving adds detail without bringing a wildly anachronistic feel. This Louis XVI fireplace has exquisite drapery and foliage patterning, which provides discreet interest without being too startling a feature.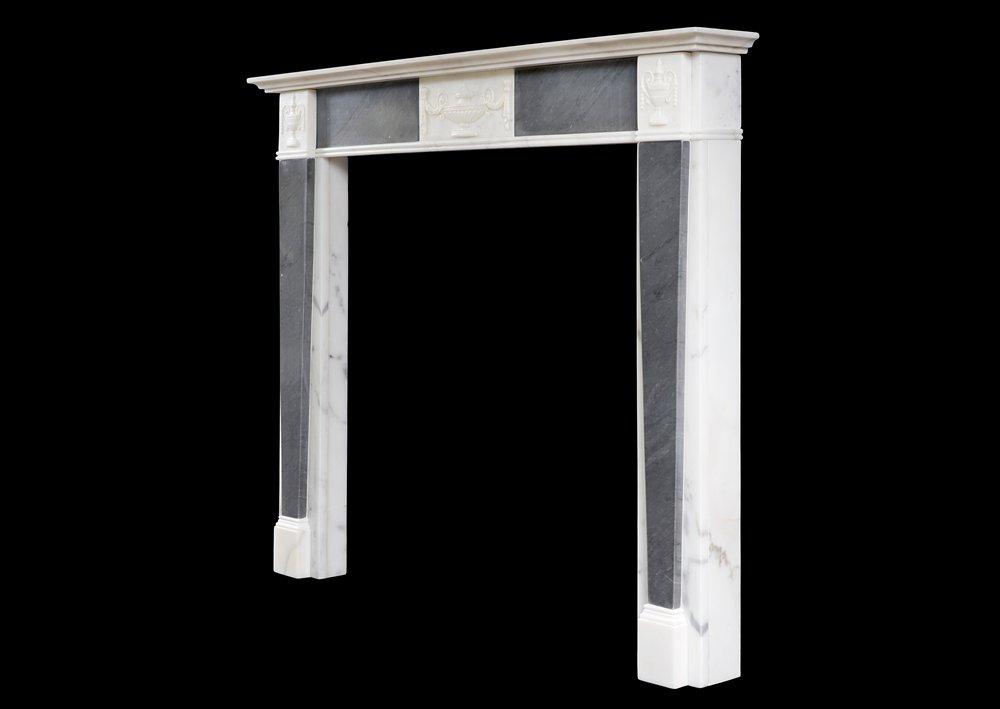 We've spoken a lot about the understatement of marble, which doesn't have to be the case. Have a look at this Petite Regency fireplace which contrasts white Statuary marble with grey Bardiglio. The latter, with its stormy sea tones, is a fabulous modern colour, increasingly popular for tiles, which would create an exciting statement piece. A smaller fireplace, it would suit a modest-sized room which needs a focal point that is striking but not domineering. Be bold, and try it in a bathroom?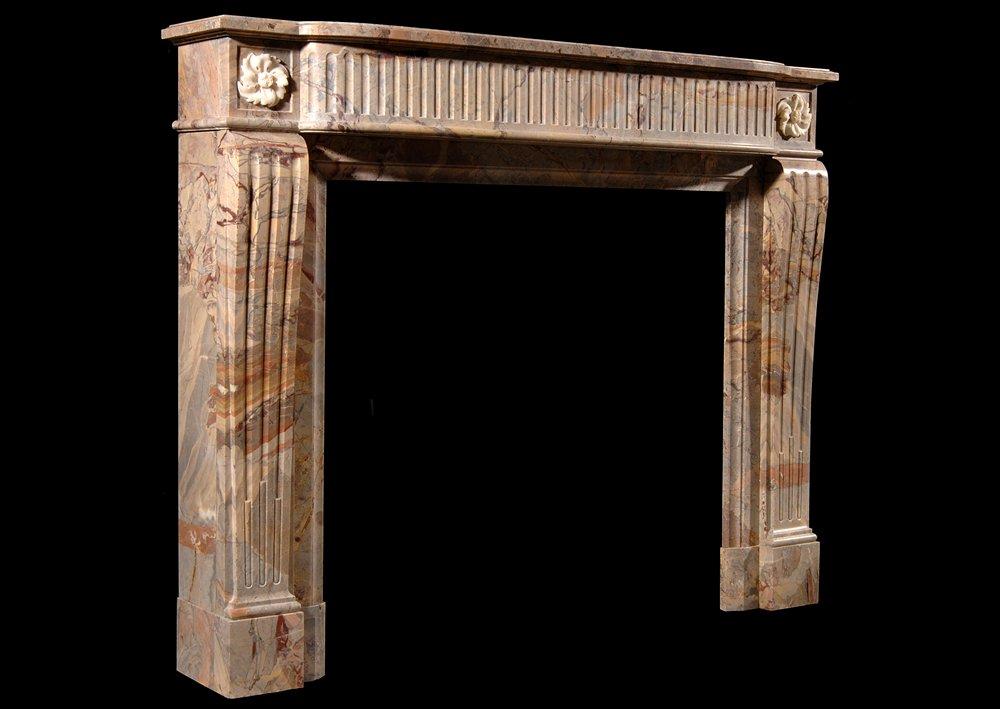 If you want to add a bit of warmth to the marble without going too dark, try this French Sarrancolin marble fireplace. Sarrancolin marble is a beautiful marble, browny beige in colour with reddish veins and greeny-grey intrusions. Popular with Louis XIV, it makes a wonderful material for fireplaces, and there are some stunning examples in Versailles. On a more domestic scale, it can really complement contemporary decor. There are lots of wonderful shades to work from. Pick up on the subtle browns for a natural look which tone with neutral shades, or go with the red for a lively take on contemporary opulence. This is a small selection of our marble fireplaces. Marble comes in such a fantastic array of colours and textures, and with such different designs and details, that it was extremely hard to pin our suggestions down to just a few! Have a look at our range of over 300 marble fireplaces, and please don't hesitate to contact us if you would like to discuss any of them.