When you're looking to create an atmosphere of timelessness and modernity in the modern home, the addition of an antique fireplace can really make a striking impression. And using a classic natural stone like English or French limestone, Bath stone or sand stone makes it all the more attractive. So why choose a stone fireplace for a modern interior? We take a closer look at why this enduring material should be your next design inspiration. Versatility With its innate porosity and softness, limestone is one of the best natural materials to carve and mould. Hence it lends itself perfectly to being transformed into a variety of shapes and forms and traditional artisans took full advantage of this characteristic. Our range of reclaimed fireplaces come in a wealth of styles - from sleek, clean lines to fantastically ornate designs. With surprisingly delicate details adorning them, these traditionally crafted antique mantles can elevate any interior space they sit within.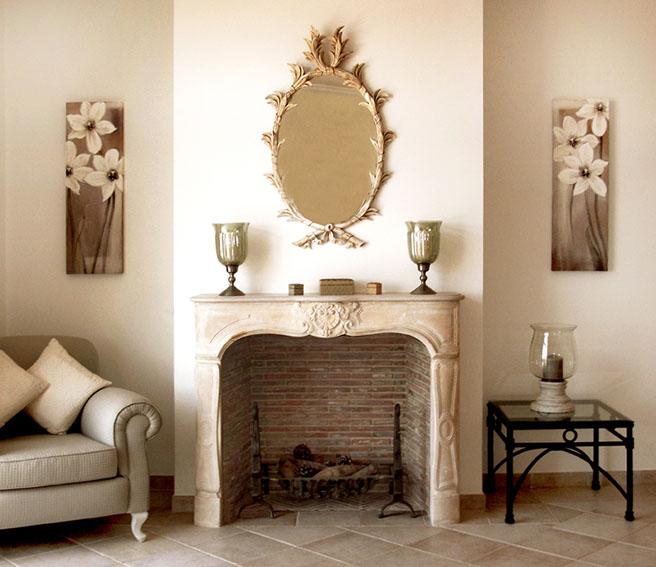 Entirely Unique As a natural material, limestone comes in a variety of hues and shades - from the creamy white French Richemont stone to the neutral greys of English Portland stone. Catching the light perfectly, limestone creates a look of tactility, warmth and softness, radiating a natural, subtle glow from the stone's surface. These results add an inimitable and distinctive stylistic touch, blending in seamlessly with contemporary neutral palettes, but integrating just as well into more dramatic spaces. No two antique fireplaces are ever exactly the same, leaving each one utterly unique and special. Merging History with Modernity The classical shape of antique fireplaces provides a perfect juxtaposition to a contemporary design aesthetic - inviting an element of drama, tradition and elegance. To showcase these fantastic creations to best effect - a backdrop of simplicity and pared back style is ideal. No truer is this than with the photo below - a classic stone fireplace against a clean modern backdrop, complemented perfectly by a pair of antique fire tools, decorative ornaments and a shabby chic clock face.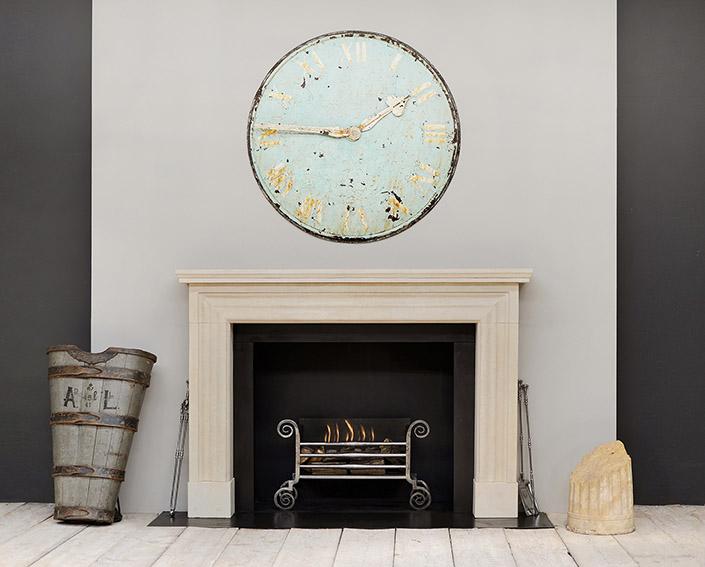 Complement the warm shades of limestone with neutral colour schemes - dove grey, ivory and off white shades with just a blush of colour work well to offset the stone's natural shades. Or play up the drama of an ornate design, with stunning backdrops in rich shades such as mulberry, aubergine or midnight blue - and couple with accessories to complete the look: reclaimed firegrates or antique coal buckets are a great choice.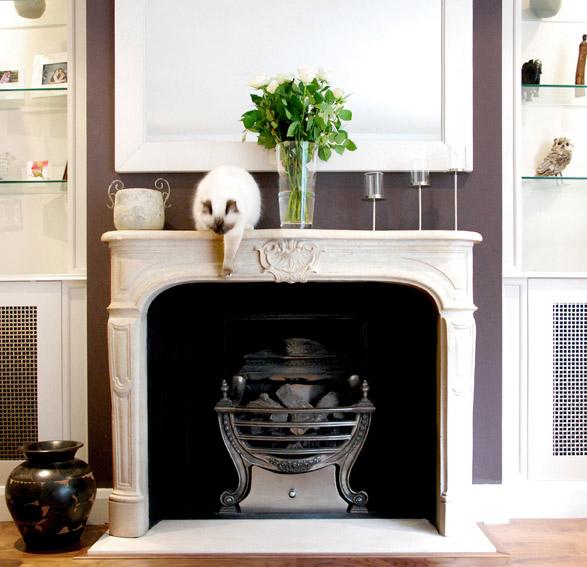 Juxtaposition and Balance Whatever your style preference and aesthetic tastes, the key to any well designed space is a successful balance between different elements - textures, colours and shapes should not be in stiff competition, but highlight and off-set each other for best effect. This is where the choice of antique fire surrounds can be most successful - adding a weighty sense of history and sumptuousness, they make the ideal counterpart to a contemporary art feature, a striking piece of sculpture, or an eye-catching floor rug. The baroque lines of a neo-classical fireplace can make a surprisingly ideal partner to geometric abstract lines, for a bold and inspiring result.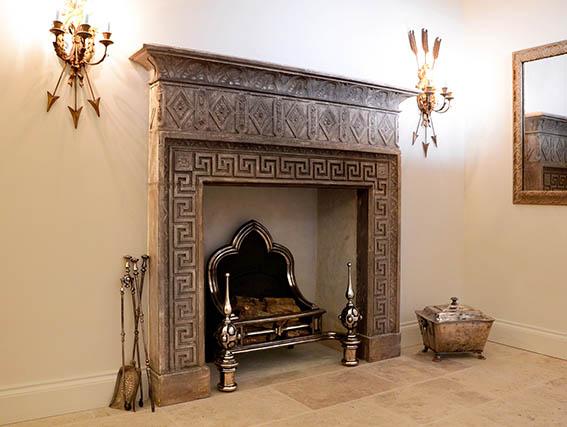 For more information on all the antique fireplaces we stock, please see our complete range here.