This is a fine quality period French Louis XIV/XV transitional fireplace in Breche Violette marble has moulded jambs with carved brackets to outgrounds. The arched, panelled frieze with cartouche to centre, flanked by foliage and scrollwork & moulded shelf above. An unusual piece in a rare Breccia marble. Early 18th century.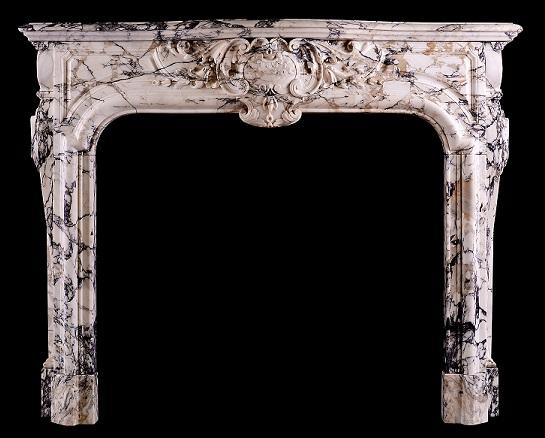 Breche Violette marble is extracted from the town of Serravezza, near to the Carrara region in Italy. It is a very heterogeneous marble made up of hues going from white to dark violet, whilst passing through shades of pink, all combined together with a violet coloured cement.

The fireplaces found in the Games Room and in The Chamber of the Pendulum clock in Versailles Palace were made out of Breche Violette as was the decoration of the Opera house in Paris (Palais Garnier).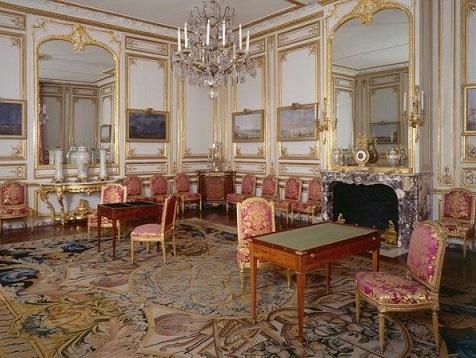 To find out more about this piece please visit our website where you can view it & many other rare & unusual marbles.