This fine quality 19th century George II style English marble fireplace in Statuary and Rare Connemara marble. The jambs with Connemara green marble columns are surmounted by delicately carved stiff acanthus leaves and ionic capitals. The frieze with Statuary marble centre plaque carved with Putti and drapery, flanked by classical tied ribbons and bellflowers & carved urns to end blocks. The breakfront shelf with dentils and carving.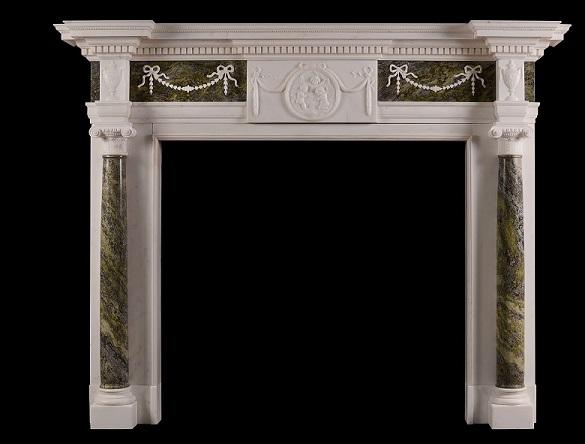 Rare and beautiful, Connemara marble is found exclusively along Ireland's rugged wild Atlantic coast. This Irish Marble is as unique as the spectacular Irish landscape it is found in, with green of almost every hue in arresting layers and patterns.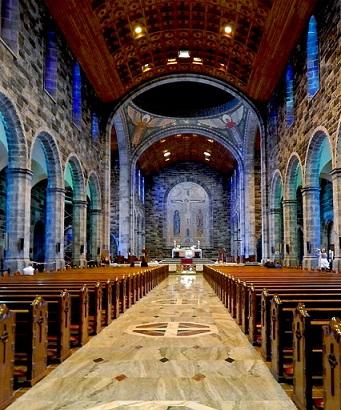 Connemara marble was formed from sediment deposited 600 million years ago. These sediments were transformed by formidable forces generated in the formation of the mountains of the West of Ireland and Scotland over 390 million years ago
You will find it in the lovely Galway Cathedral in Ireland, Westminster Cathedral in London, as well as farther afield, in The Senate Chamber of the State building in Pennsylvania.
To find out more about this piece please visit our website where you can view it & many other rare & unusual marbles.