It feels like the last word in luxury - a fireplace in the bathroom. Imagine soaking in the tub, while dancing flames reflect against the cool white surface of the bath, warming your toes... This level of decadence may not be possible in every bathroom; however those of us who live in older houses may already have a fireplace in the bathroom which can possibly be recommissioned, or be used simply as a focal point or as interesting and engaging storage. Whether we have a fireplace or not, it's likely that the room is warmed by a radiator or heated towel rail these days - and we're so glad it is, as imagine stepping out of the bath into an unheated room... The Romans naturally had this sorted, with their underfloor heating in public bathhouses; however for centuries after, if our ancestors wanted to perform their ablutions without freezing, it was time to stick the tin bath in front of the kitchen fire! In the Victorian period, as plumbing increasingly moved indoors, the idea of the bathroom developed, and wealthier households had washing rooms designed for comfort as well as function.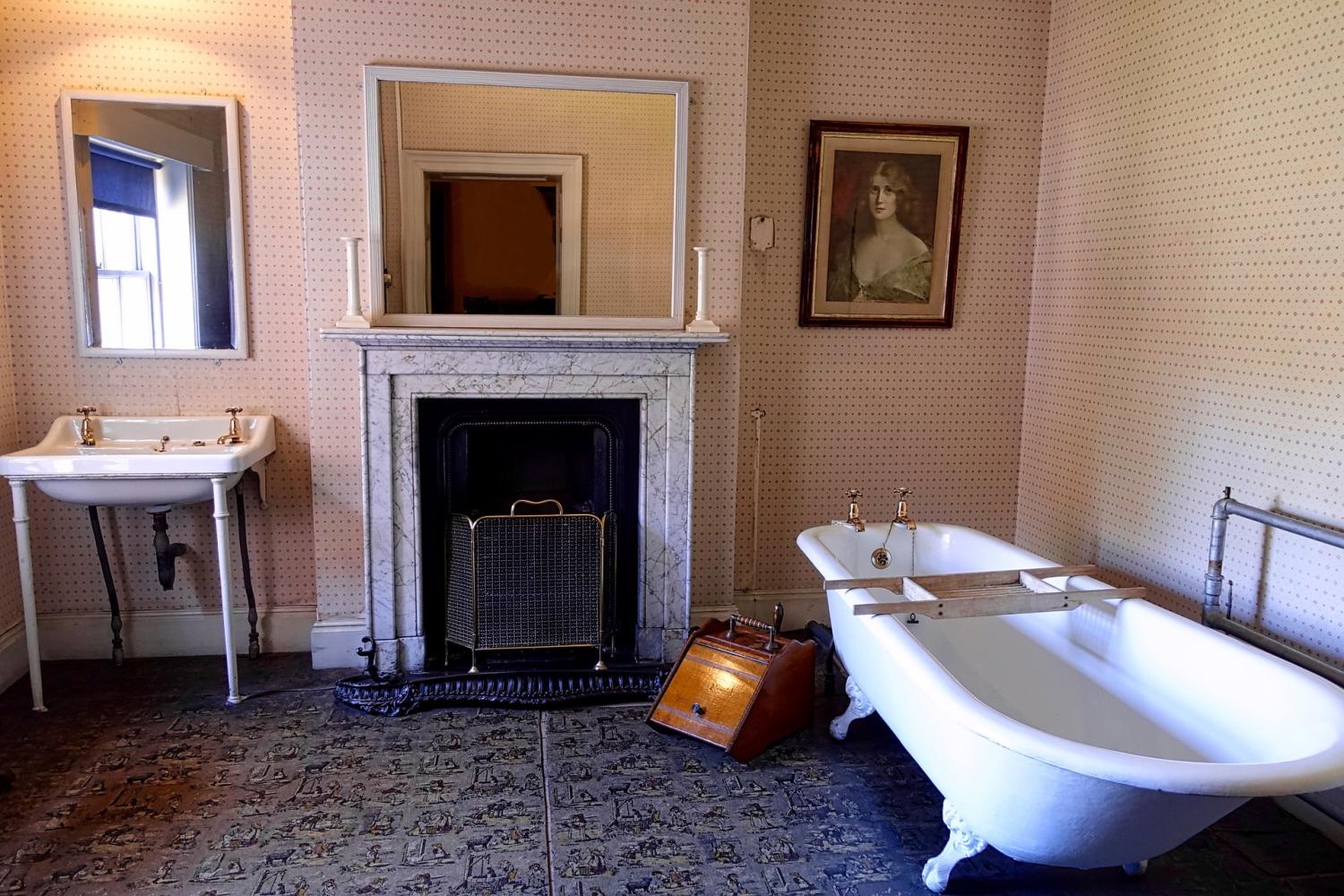 This Victorian bathroom was the epitome of comfort and luxury in its day. Appealing as this room is, we much prefer the contemporary style bathroom in the featured image! Clean, light, and comfortable, it's a beautiful bathroom, and the classic style fireplace gives it that extra wow-factor. Let's have a closer look at the fireplace...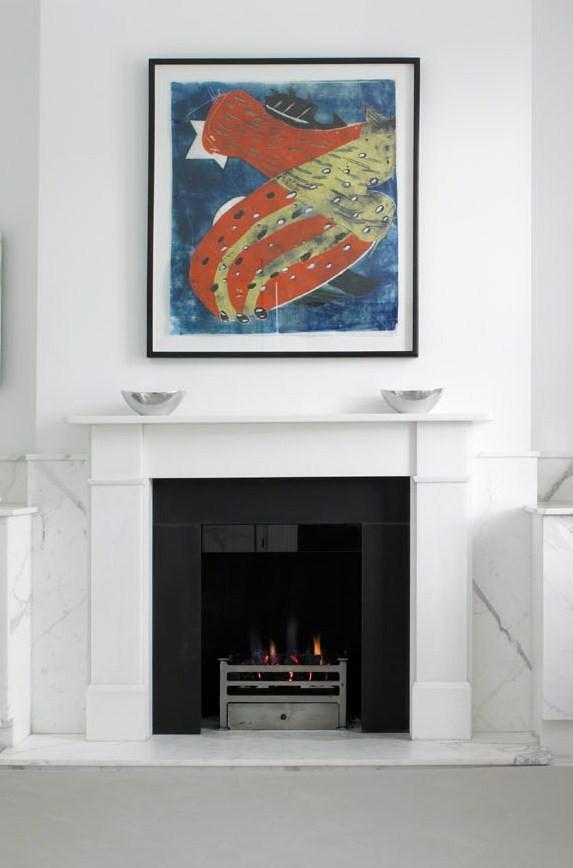 They've kept it as simple as possible, with the fireplace running seamlessly into the surrounding white marble. The dark grate gives the otherwise light bathroom a dramatic focal point. The fire may be fake - but that's probably a far easier option in a bathroom! The marble plinth again adds a touch of luxury and elegance. Positioning an artwork above the fireplace in a potentially steamy bathroom feels a bit high-risk in real life; however the chrome bowls add a nice bit of accent shine - along with preventing the natural human urge to use the mantelpiece as a handy shelf for toothpaste and shampoo bottles... To replicate this luxurious fireplace, Thornhill Galleries goes for clean lines in contrasting shades. Marble always feels like the right material for a bathroom - cool, calming, and light-reflecting.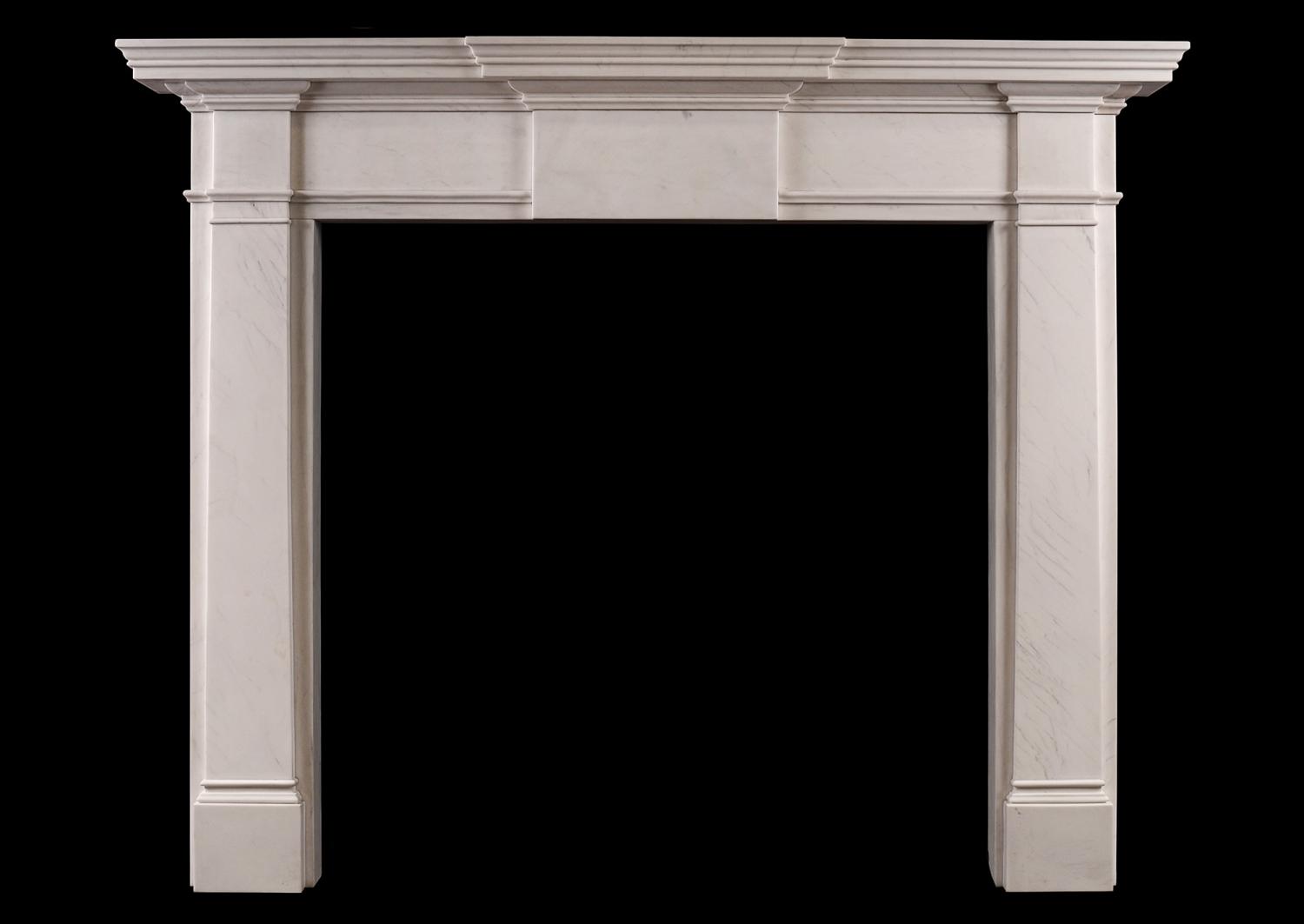 This reproduction Georgian fireplace would capture the elegant lines of the fireplace in the photograph. We love the attractive simplicity of this piece, which would add a touch of luxury to your bathroom without taking over.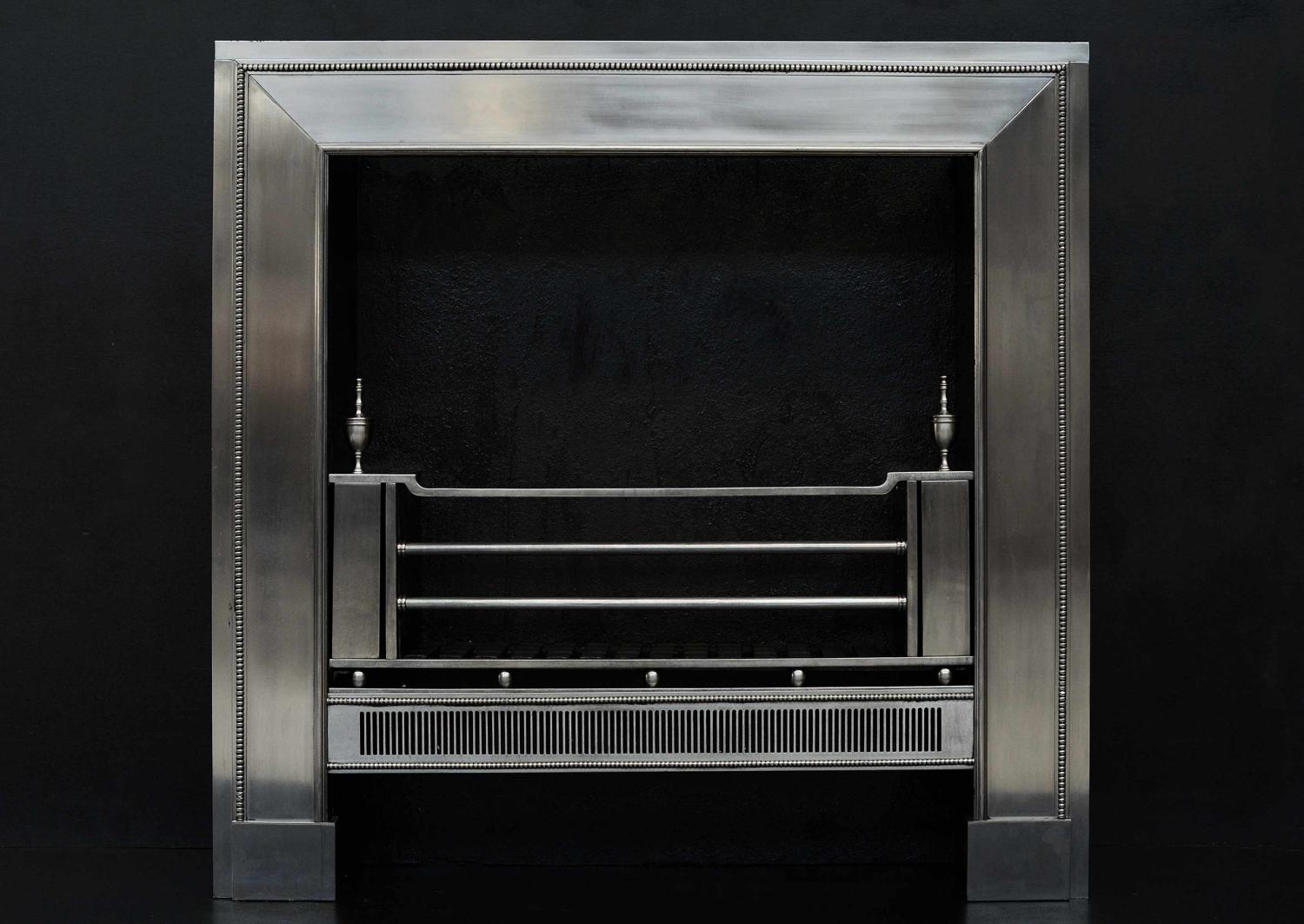 This register grate would look wonderful against the clean, white marble. This is a Georgian style, polished steel register grate with delicate urn finials. If you don't have much space (and after all, the bathroom is euphemistically referred to as "the smallest room"!), try one of our range of petite fireplaces.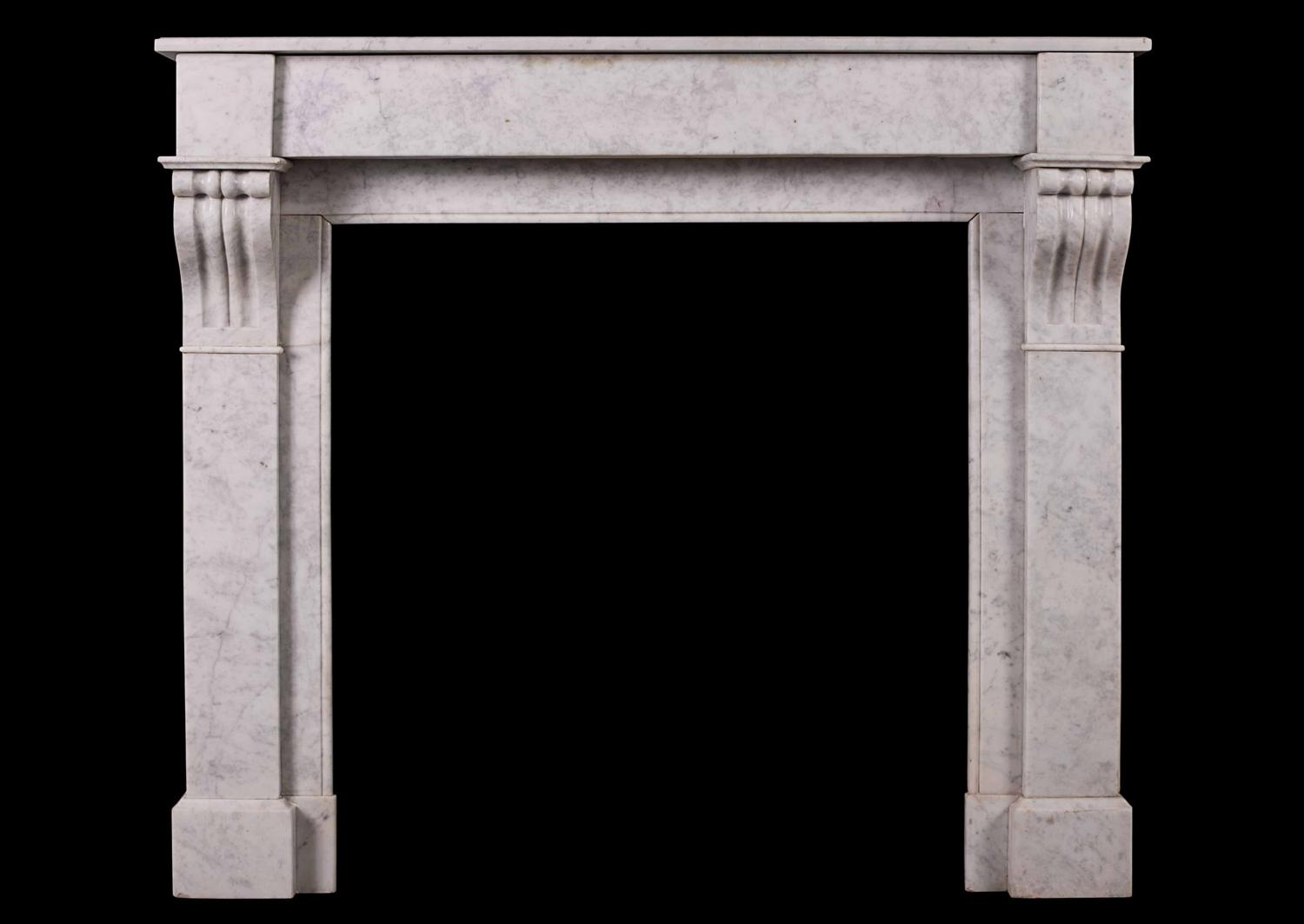 Keeping with the cool, marble scheme, here is a lovely French Louis Phillippe Carrara marble fireplace from Thornhill Galleries. With a shelf width of just 1111mm and a height of 991mm, this antique fireplace is small but perfectly formed. Dating from the early to mid 19th century, it has graceful scrolled brackets, and otherwise has that pure simplicity that we're going for with this look. A real or fake fire would be lovely, but may not be possible. However a decorative fireplace still looks wonderful in this important little room. Treat your bathroom, and give it a really special focal point. For further inspiration, have a look at this article from Shelternessor this one from Decoist. To find out which reproduction or antique fireplaces in our collection would work well in a bathroom, please get in touch. If you already have an old fireplace in your bathroom which needs some TLC, or perhaps could be livened up with a new grate or some fireplace accessories, just ask us. We love the idea of bathroom fireplaces, and would be delighted to help!
Contemporary bathroom image by Andrew Twort/Alamy