Ever since our ancestors first lit fires, these fires have needed tending. Tough branches or bones provided the first pokers, which eventually evolved into the simple, fireproof metal tool we still use today. With the development of the fireplace, fire tongs for handling coal and logs were introduced; and along with a small shovel for cleaning ash, these tools became the standard trinity of fire irons. Every home with a fireplace had a set of fire tools (more, if they were wealthier households with multiple fireplaces), and there are few items we regularly use in our homes that have changed so little over time. We may not use our pokers to heat our ale any more (into the fire, out again, quickly dunked in the tankard, and hiss, a warm - if sooty - drink), but they are an essential tool for tending any open fire. A set of fire tools next to an antique fireplace always looks wonderful, adding a touch of historical integrity as well as decoration, even if the fireplace itself is purely ornamental. We have a large collection of antique fire irons in our showroom, ranging from timeless steel to classic brass.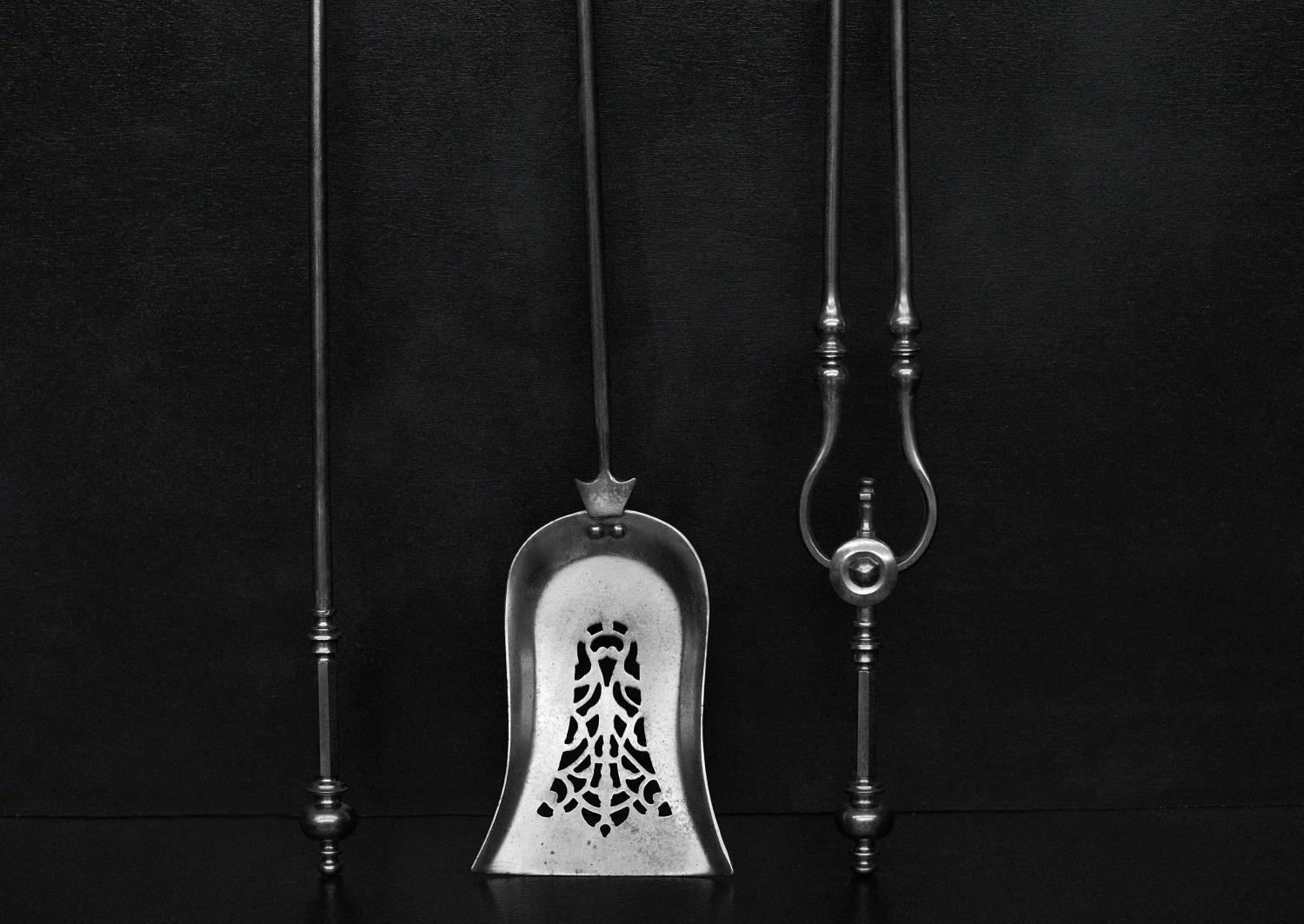 This set of mid nineteenth-century fire tools has a clean elegance. With minimal decoration, save the pierced design on the blade of the shovel, the octagonal-shaped tools would work well with a contemporary design scheme.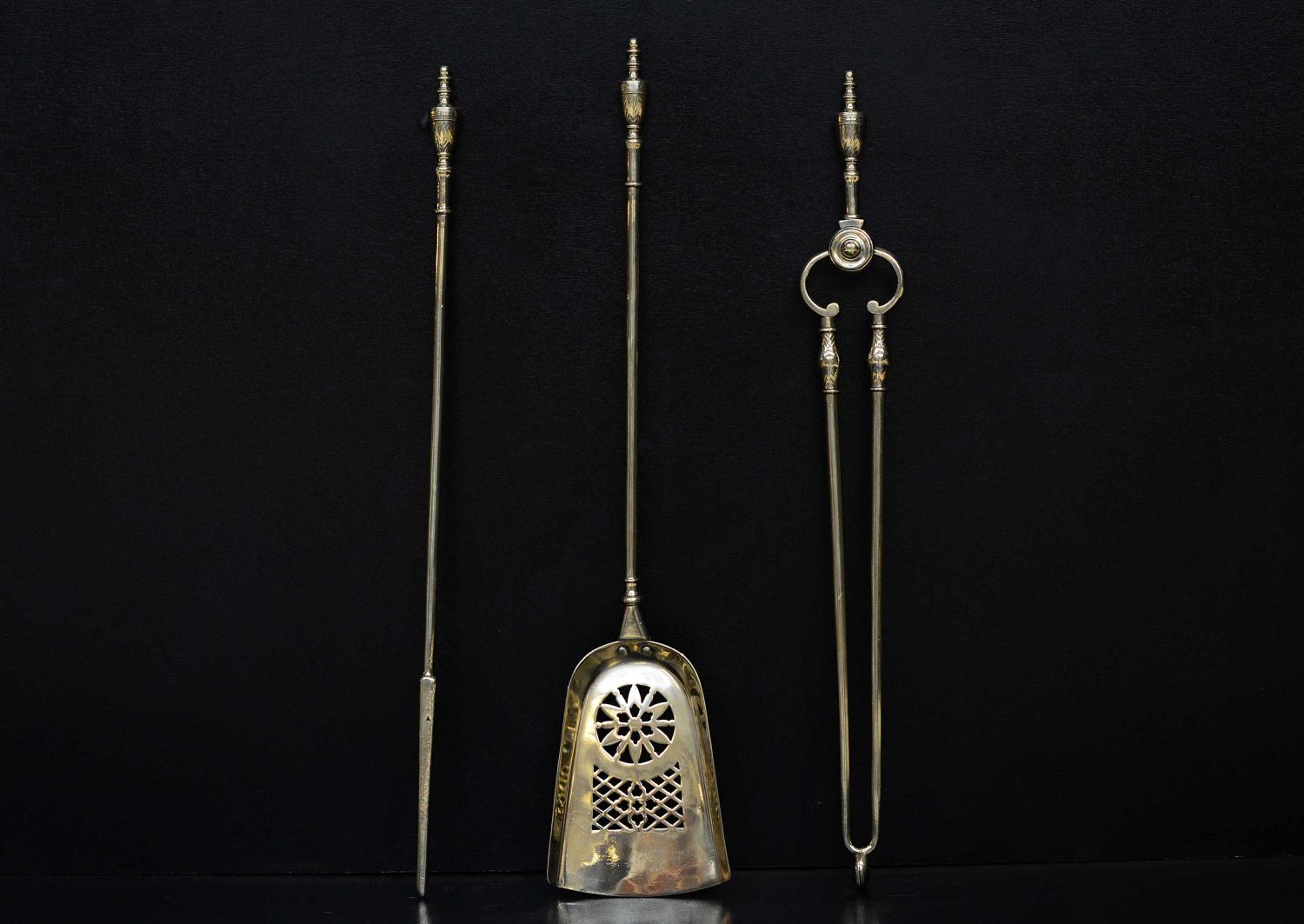 For a more traditional-looking brass set, try these nineteenth-century fire tools. The shafts and finials are pleasingly simple, and the floral and crosshatched shovel adds interest.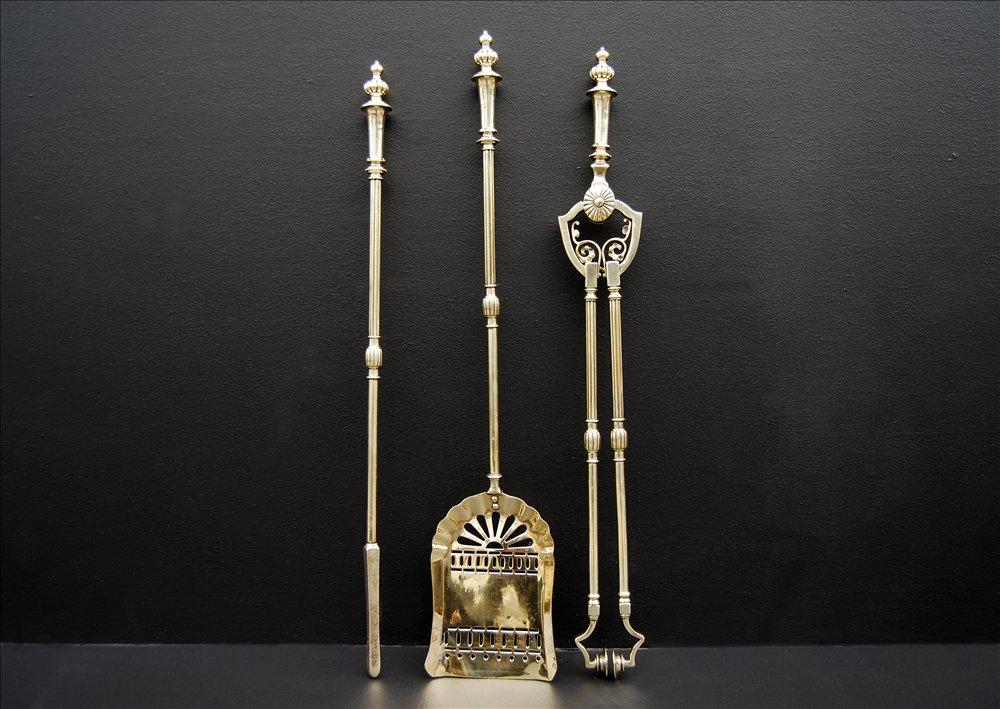 However, if you would like something really eye-catching, how about this Victorian set of brass fire tools? Longer than most fire tools at 32" high (well suited to a wood burning fire, which generally need larger tools) all three pieces are generously decorated. The finials have an attractive gadrooned pattern, a curved decoration best described as "inverted fluting", and the tongs have a most unusual and appealing shape. The blade has a pierced pattern, a popular design among English fire shovels of this period. How do you display your fire irons? With the addition of a stand, the tools become known as a "companion set". Usually comprising the poker, shovel and tongs hanging on a stand, the companion set has been a feature of British firesides for generations. At Thornhill Galleries, we can create a bespoke stand for your antique fire tools. Both practical and good-looking, the companion stand is a great way to store your fire tools, and we can design a stand to complement whichever set you choose.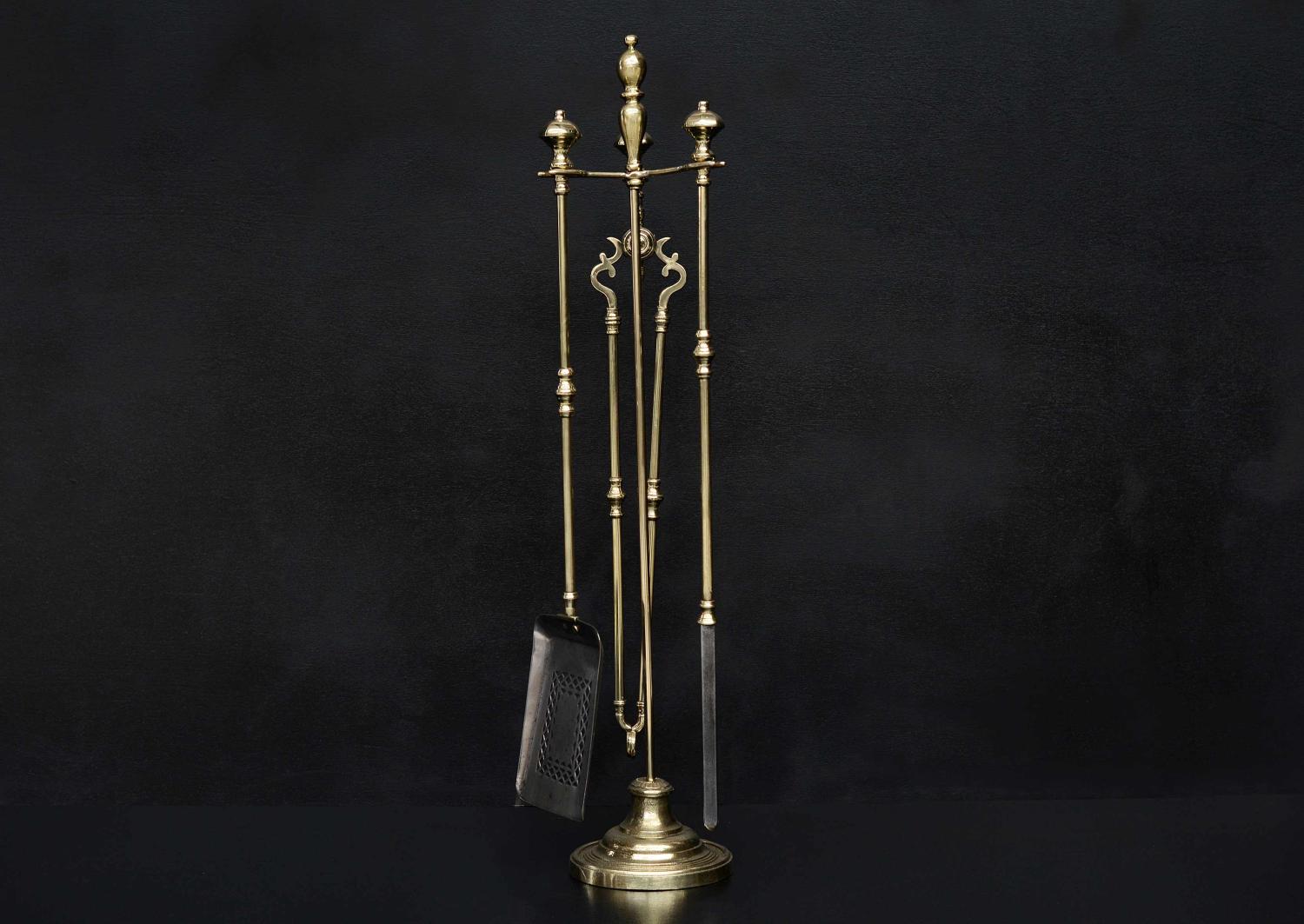 Here are some examples of fire tool stands we've made recently. The brass stand has a slender upright on a subtly fluted yet sturdy base, with finials designed to match the set.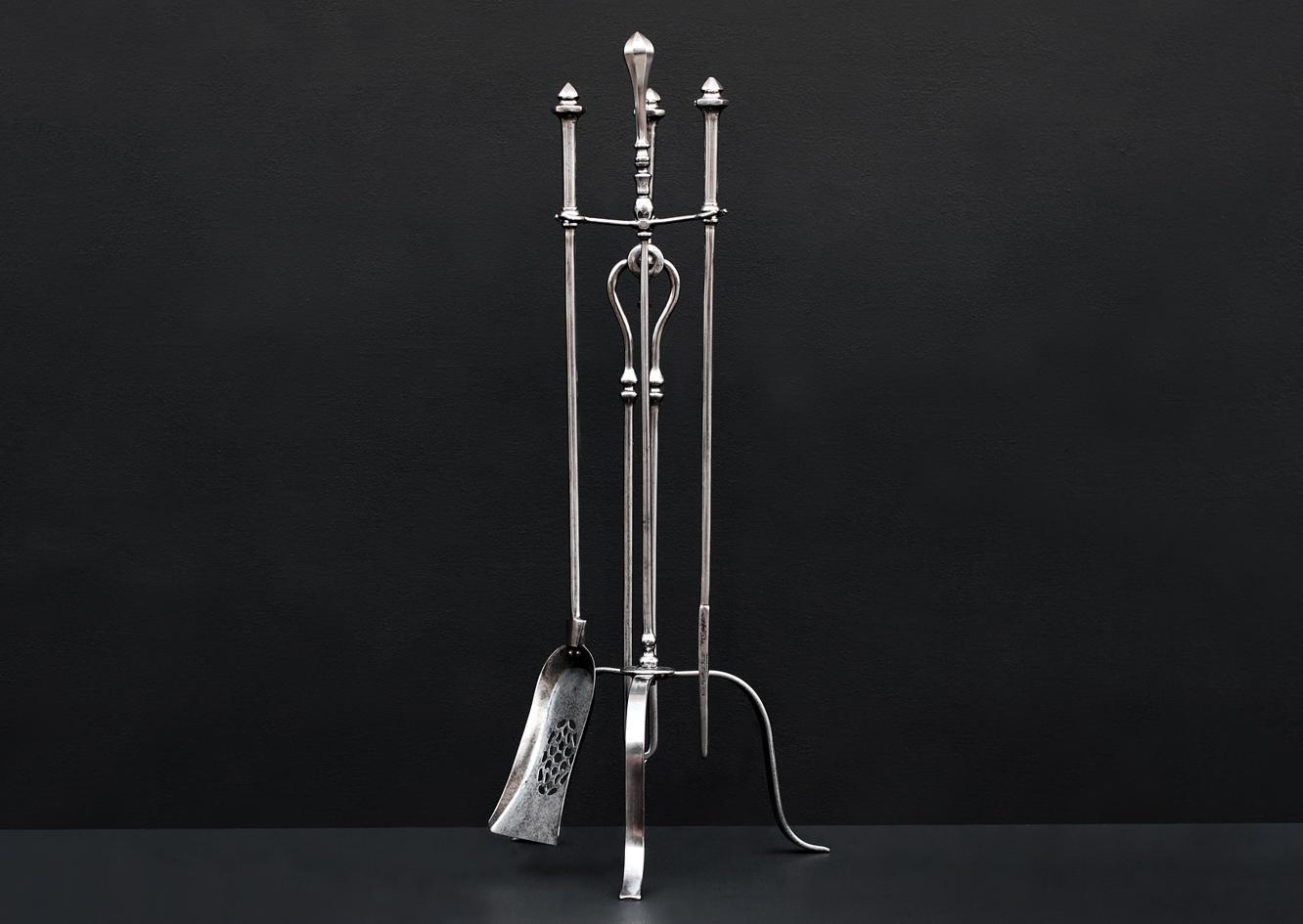 The polished steel stand has a more contemporary look, standing on three gracefully curved legs. Again, any detail can be designed to reflect the antique set you choose. Have a look at our range of antique fire tools and other accessories. We'd be happy to advise which sets would best complement your fireplace, and if you'd like a bespoke companion stand, just let us know. We've come a long way since poking the ashes with a piece of stick!