Antique wooden fireplaces sit beautifully in a range of settings. Unlike many other materials, wood can be adapted to suit you and your decor, making it the perfect option for those who like to personalise their fire surrounds. A wooden fireplace can be stained or even painted to complement your palette, although the wood itself naturally ages into some wonderful tones over time. If you wanted a more traditional look, we would usually finish the fireplaces with a clear beeswax which protects the timber and helps it loose that raw feel. There is something quintessentially British about working with wood; and we have a fine collection of English antique fireplaces. Here is a selection that demonstrates how carved wooden fireplaces can add a touch of something truly distinctive to your home.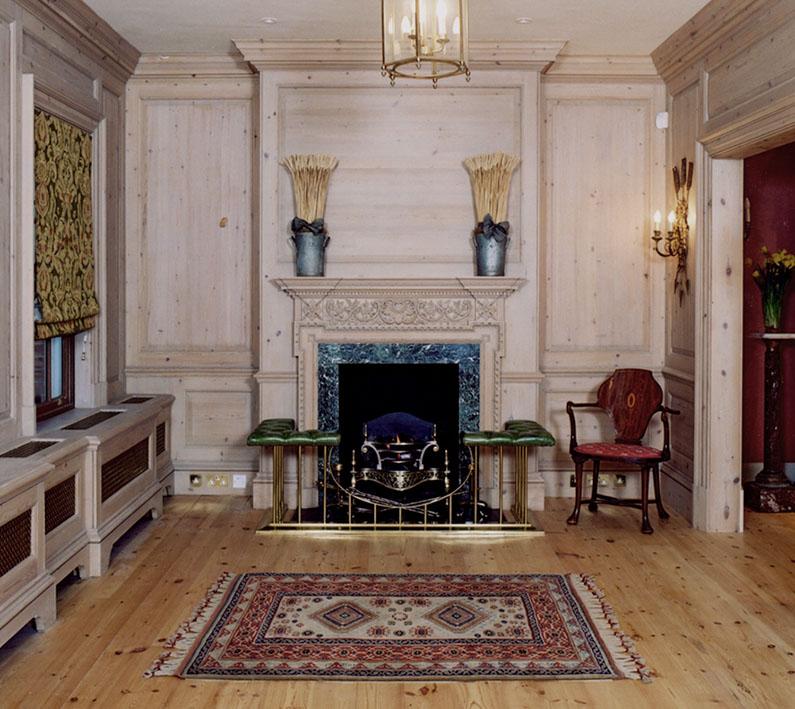 This delicate eighteenth-century English fireplace is made from pine. This versatile softwood has always been a popular choice among carvers as it's relatively easy to carve, resulting in beautifully intricate patterns. The fine, narrow legs are carved with oak leaves, and the frieze of foliage, honeysuckle and swags is elegant and restrained. The unusually slender frame of this wooden fireplace would lend itself to an elegant dining room or master bedroom. Another advantage of pine is that it takes a stain well, giving you lots of tonal and shade options.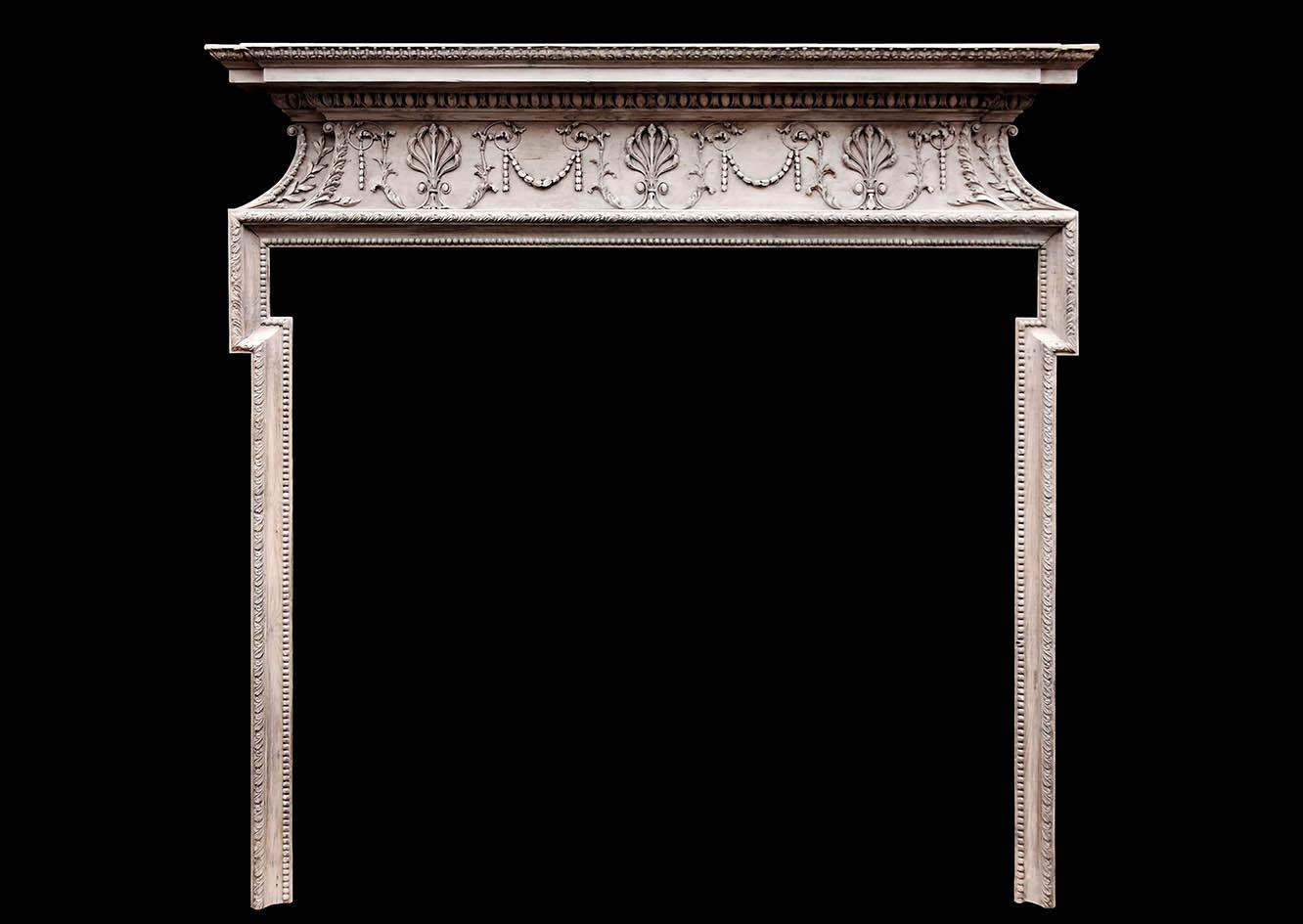 If that fireplace is light and elegant, then this one is distinctly masculine. A strong, confident style, this nineteenth-century wooden fireplace would look at home in a library or large study. The carving is detailed, without being too elaborate. The centre blocking features a quiver and torch motif, representing "the triumph of love", which was a popular subject in both English and French design - beneath this fireplace's bold exterior, beats a romantic heart!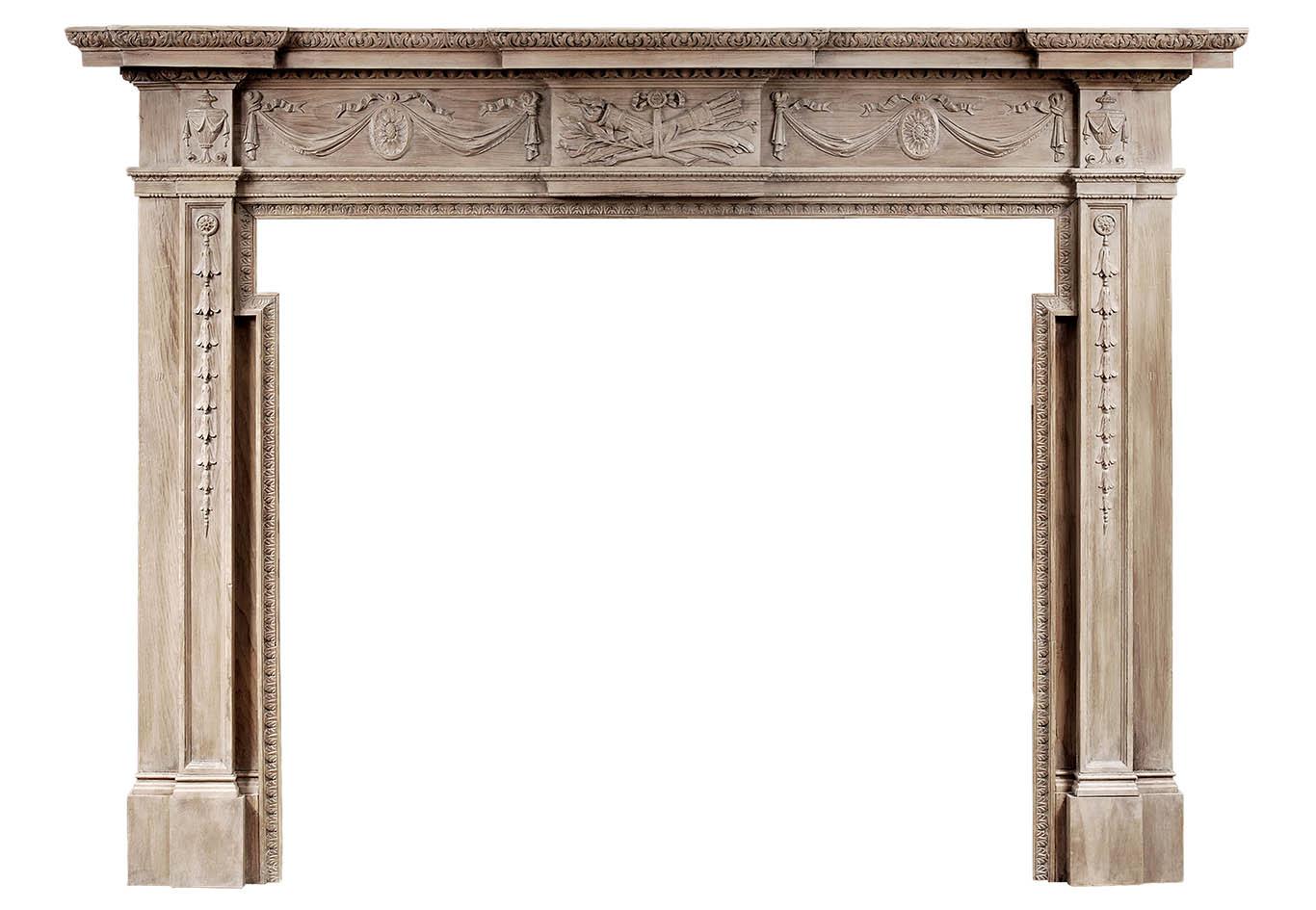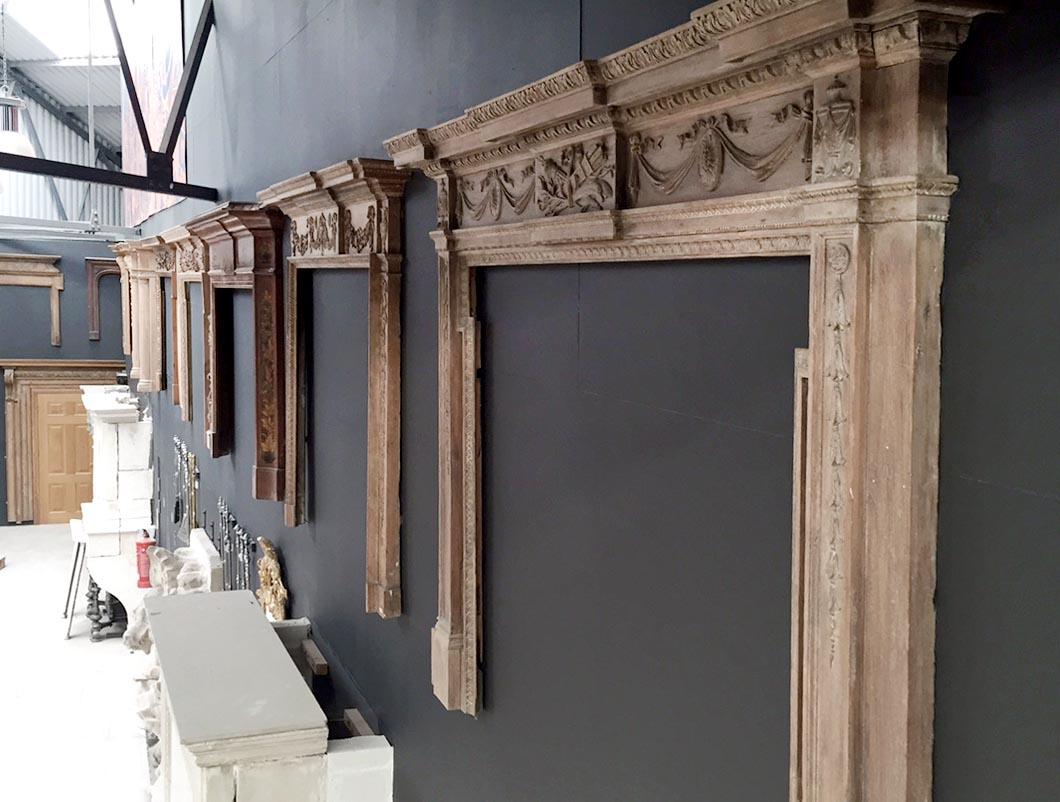 For something really special, try an Adam-inspired wooden fire surround like this pine and lime piece, dating from around 1770. The quality of the carving here is very fine with a wonderful abundance of flowers, foliage and classical urns. Although it's a hard wood, lime carves well, and was a favourite of Grinling Gibbons. The Romans called it "the tree with a thousand uses", and in this case, it's used to add lustre to the sumptuous carvings.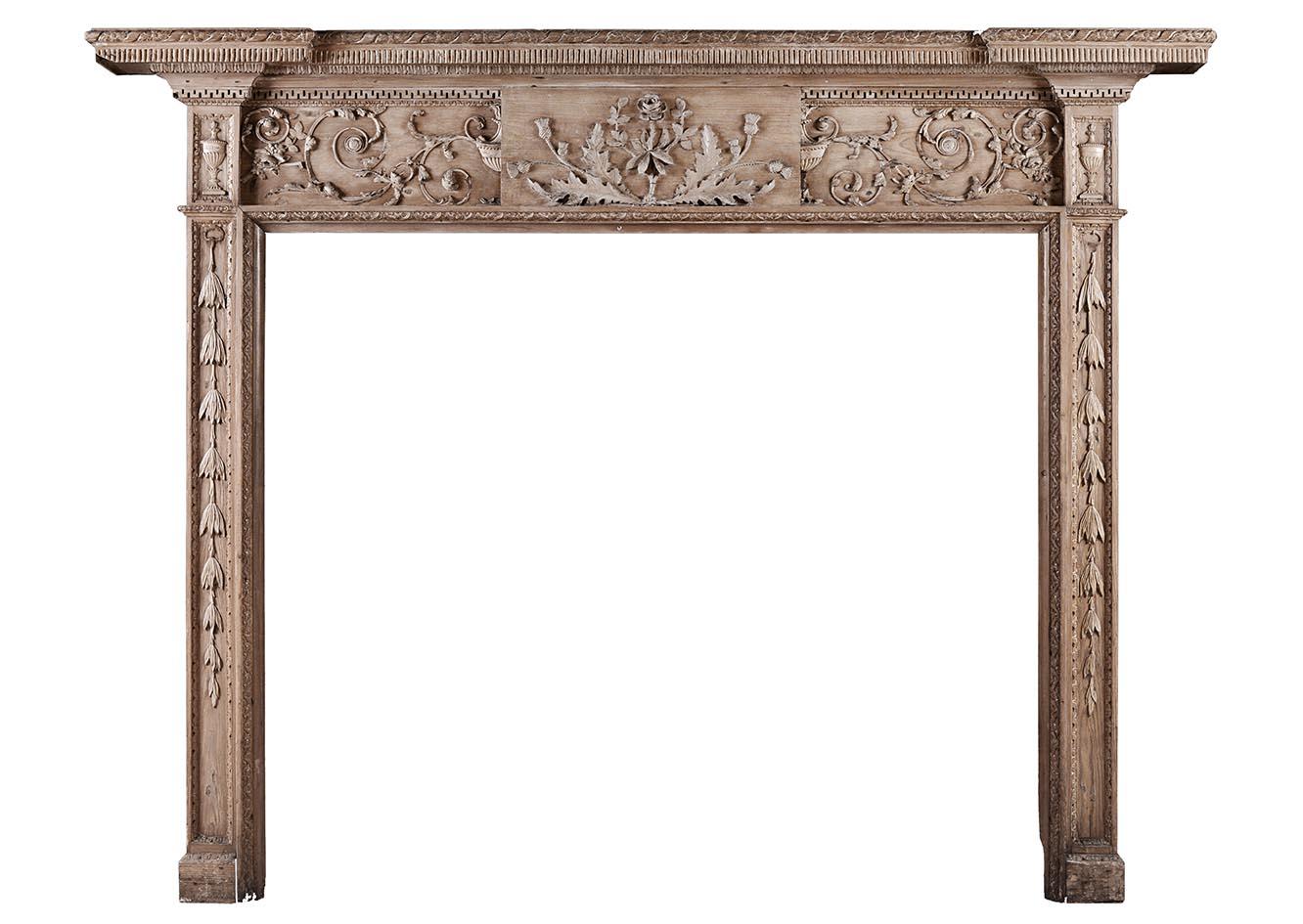 If you really want to make the carving a talking point, try a fireplace that tells a story. This rare early nineteenth-century fireplace's centre plaque illustrates Aesop's "The Dog and its Reflection". In this fable, a dog carrying a stolen bone sees his reflection in the stream, thinks it's another dog carrying something better, and opens his mouth to bark with inevitable consequences. The moral, of course, is be content with what you already have (and possibly, don't steal bones). The fireplace itself is elegant with slender, simply decorated legs.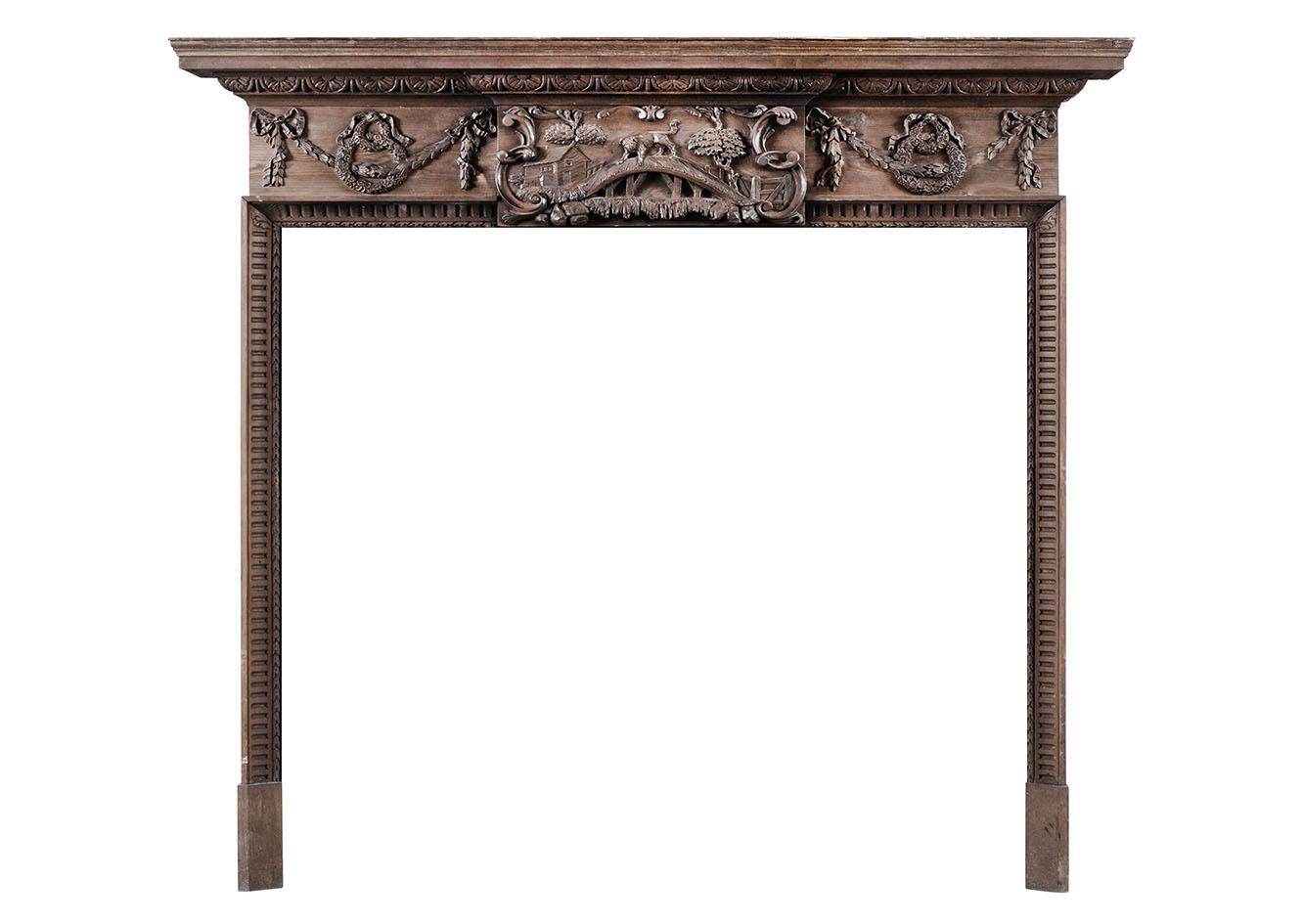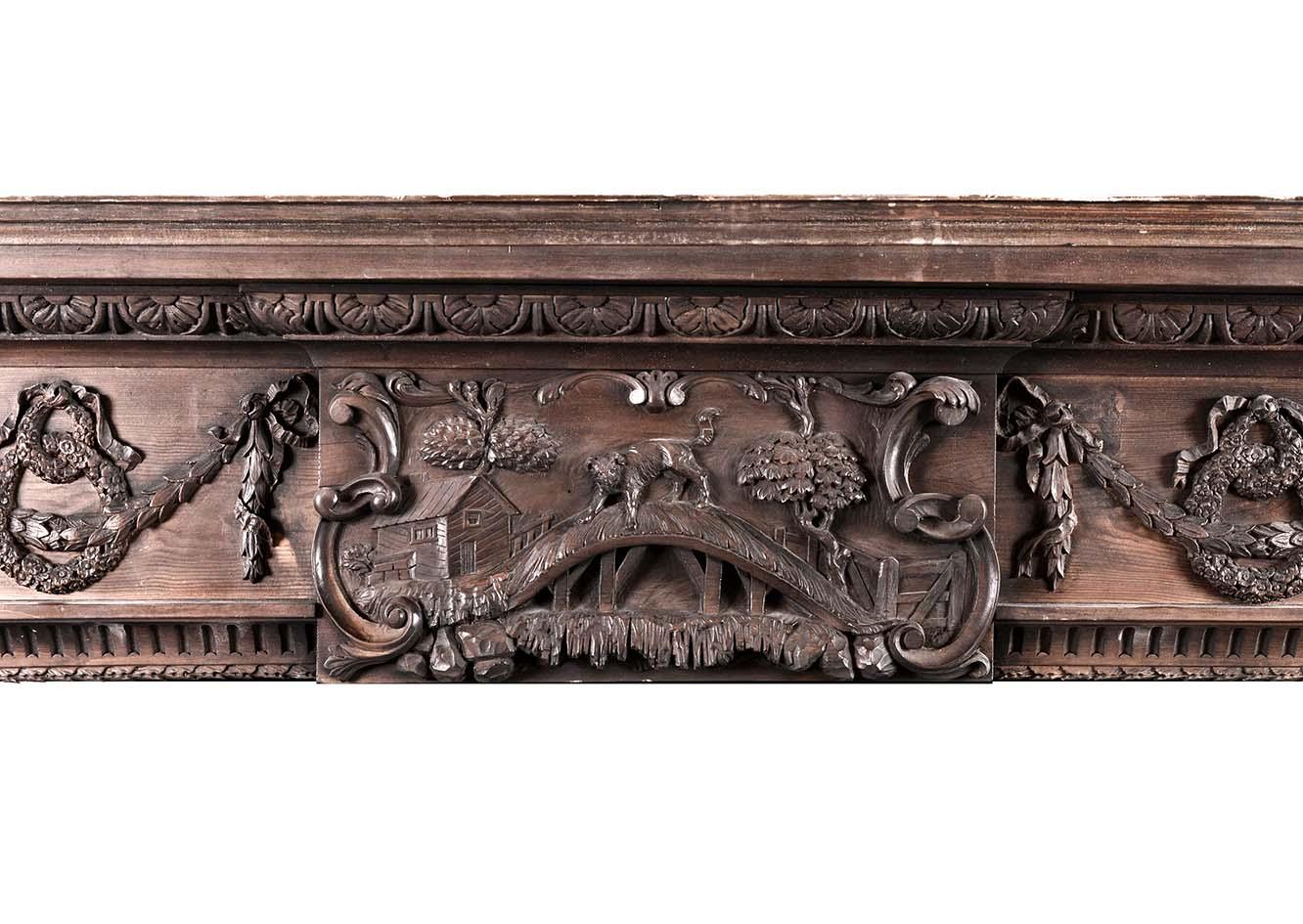 Here at our showroom in south west London, we have over 60 antique wood fireplaces in stock adorning our walls over three stories. If you are looking for a unique fire surround that balances perfectly with a variety of styles and palettes, wood could definitely be the right material for your home.