This is a good quality Art Deco 'Chinoiserie' painted timber fireplace. The stepped frieze and jambs are adorned with finely painted Chinese landscapes including indigenous figures, buildings and flora. Off white/cream background with gold trim.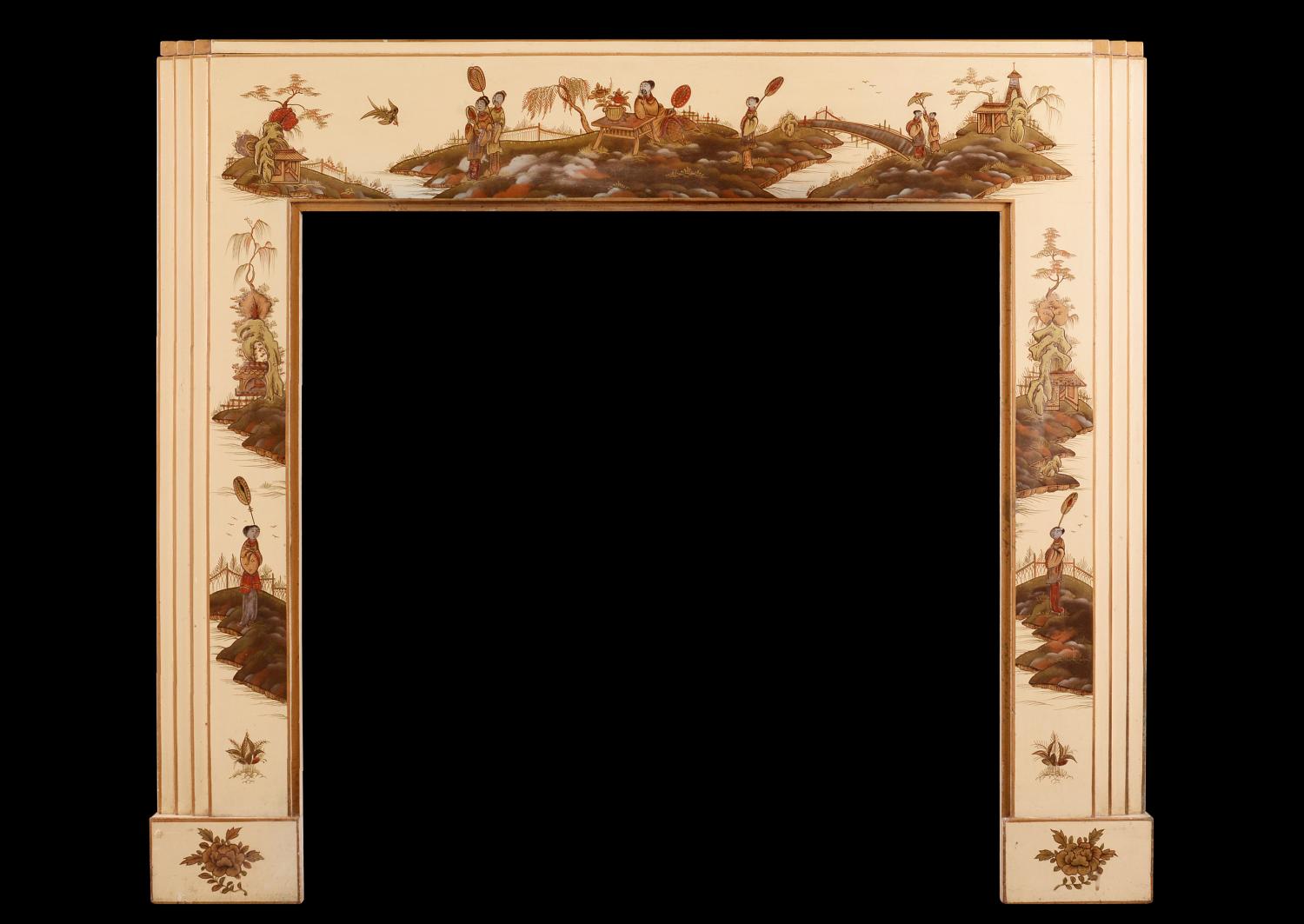 Chinoiserie is a 17th/18th Century Western style of interior design, furniture, pottery, textiles & garden design that represents fanciful European interpretations of Chinese styles.
As a style, chinoiserie is related to the Rococo style. Both styles are characterized by exuberant decoration, asymmetry, a focus on materials, and stylized nature and subject matter that focuses on leisure and pleasure.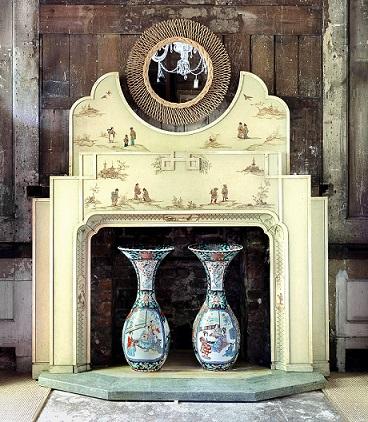 To find out more about this piece please visit our website where you can view it & many other rare & unusual fireplaces.