This Easter, we're glued to the newly-released DVD of J K Rowling's Fantastic Beasts and Where to Find Them; and it's inspired us to search for some beasts of our own! Fantastic Beasts and Where to Find Them is a spin-off from the Harry Potter series, where it's mentioned a few times as a text book. Starring Eddie Redmayne as magizoologist Newt Scamander, the action takes place in 1920s New York, where Newt's collection of fantastic beasts escape... We can't promise you a Bowtruckle - but we have located some fabulous, fantastic beasts on our antique fireplaces!

Weird and wonderful creatures are a popular decorative motif on fireplaces and fireplace accessories. Georgian neo-classical designs borrowed themes from antiquity, and later Victorian styles added a monstrous Gothic edge. Real animals such as lions mix with mythical creatures and grinning gargoyles to create a real menagerie of fantastic beasts. Here are a few of our favourites. Guardians of the treasure Half lion, half eagle, this famous mythical beast appears in Greek and Roman legends. A combination of the king if the beasts and the king of the birds, the griffin was seen as a majestic emblem, hence its popularity. It also traditionally guarded treasure, so is a useful animal to have at your hearth.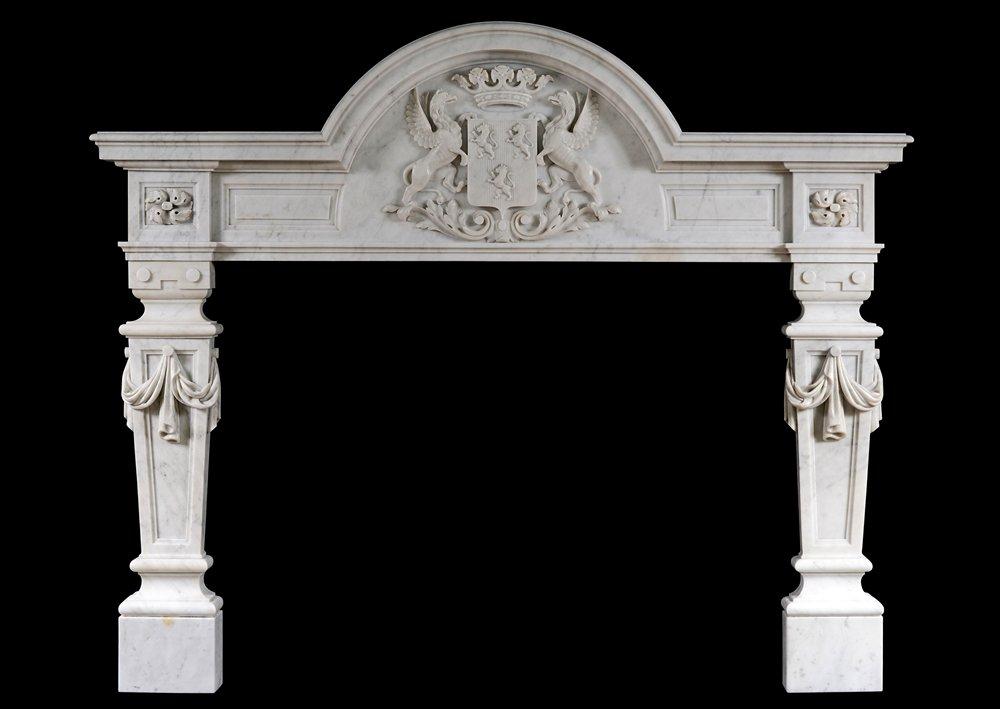 This English Baroque style fireplace in Carrara marble is particularly spectacular, with a brace of griffins flanking its central coat of arms. Here be dragons It seems appropriate that a fire-breathing beast should be at home on the hearth, and we especially like these nineteenth-century French brass firedogs - or perhaps that should be "firedragons"?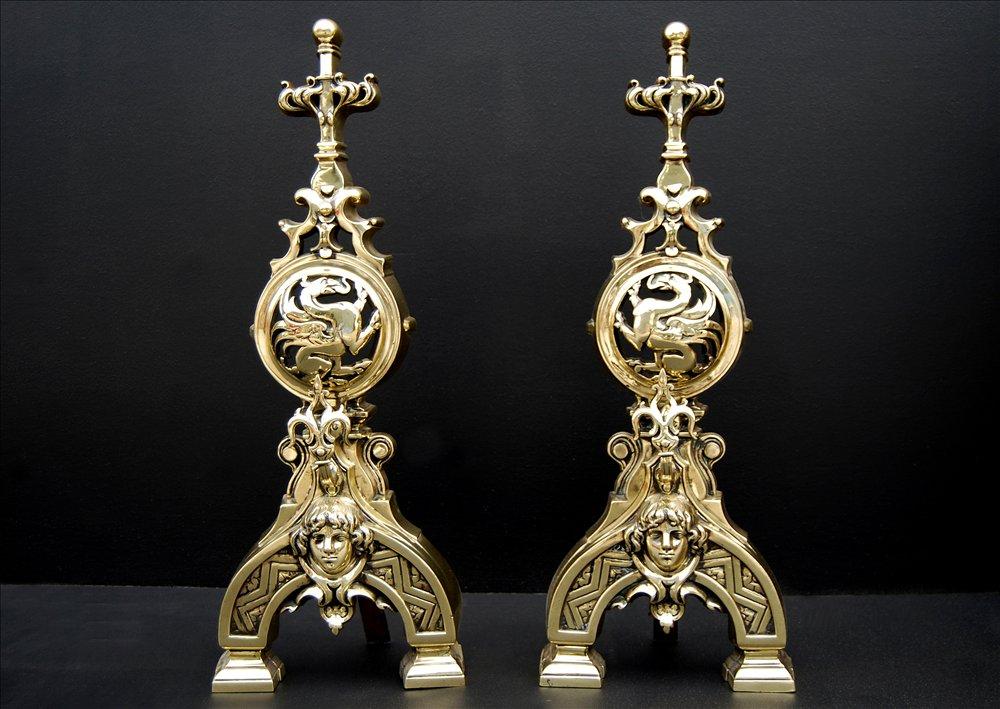 These strange fish-like creatures are also dragons. Sitting at the base of a pair of brass firedogs, they are a fierce-looking pair!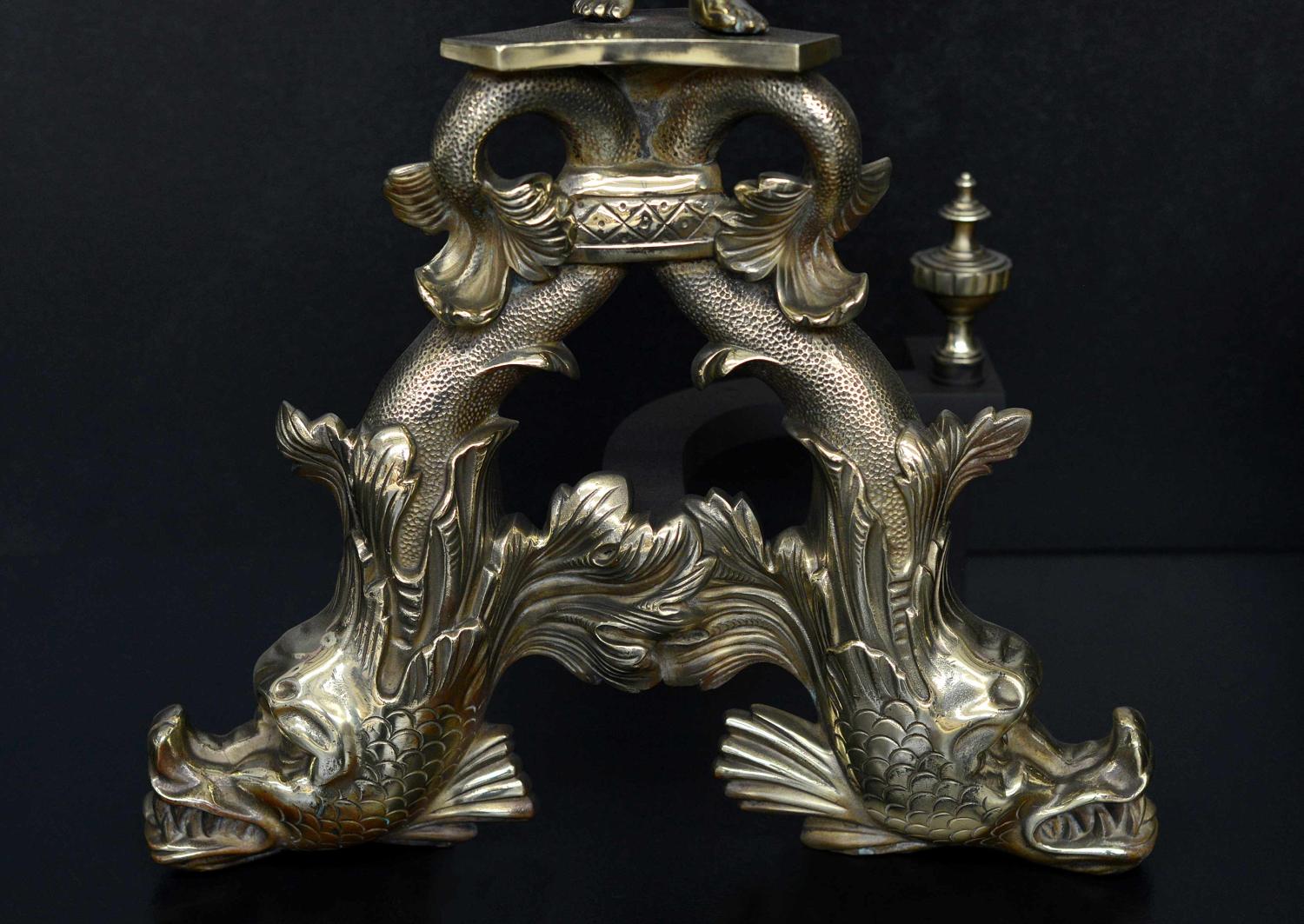 Winged beasts Possibly the closest thing we have to a genuine escaped fantastic beast is this magnificent eagle. In the film, Frank the Thunderbird is an enormous, eagle-like bird who is native to Arizona. We found him on an early nineteenth-century English fireplace.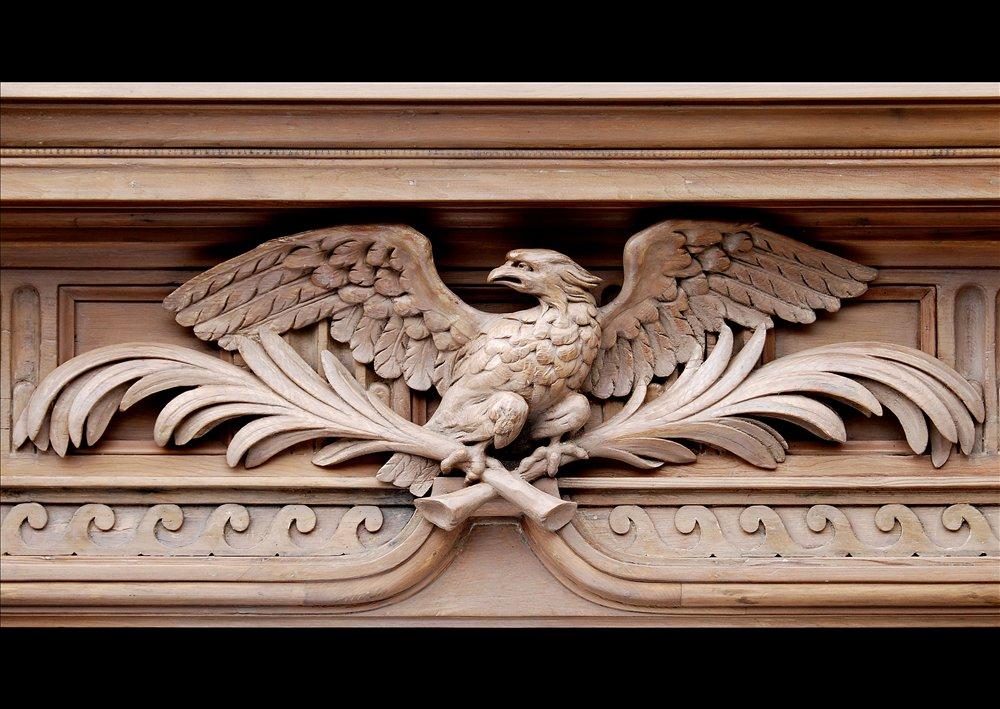 The carving on this pine fireplace is simply stunning, with wonderful detailing on the feathers and face. Gothic gargoyles Gargoyles started life as decorative waterspouts on medieval buildings, becoming a common motif on architectural details in the Victorian Gothic era.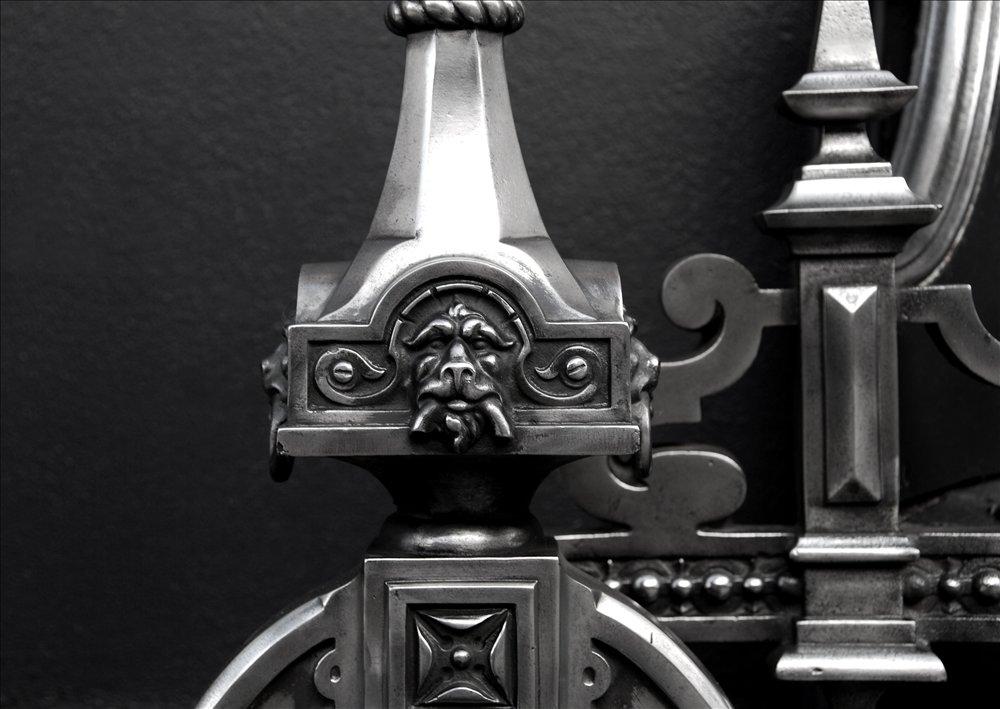 For a real touch of Gothic, try this Baroque firegrate, which has lionesque gargoyles on its horseshoe bases. They have surprisingly pleasant, benign faces, in spite of their dramatic setting. It's a sturdy firegrate, which would look fabulous in a large stone fireplace. Part human, part beast Mythology from all cultures is filled with part-human, part-animal creatures. These winged woman with mermaid-like tails of foliage give a graceful touch to a beautifully carved Italian style fireplace.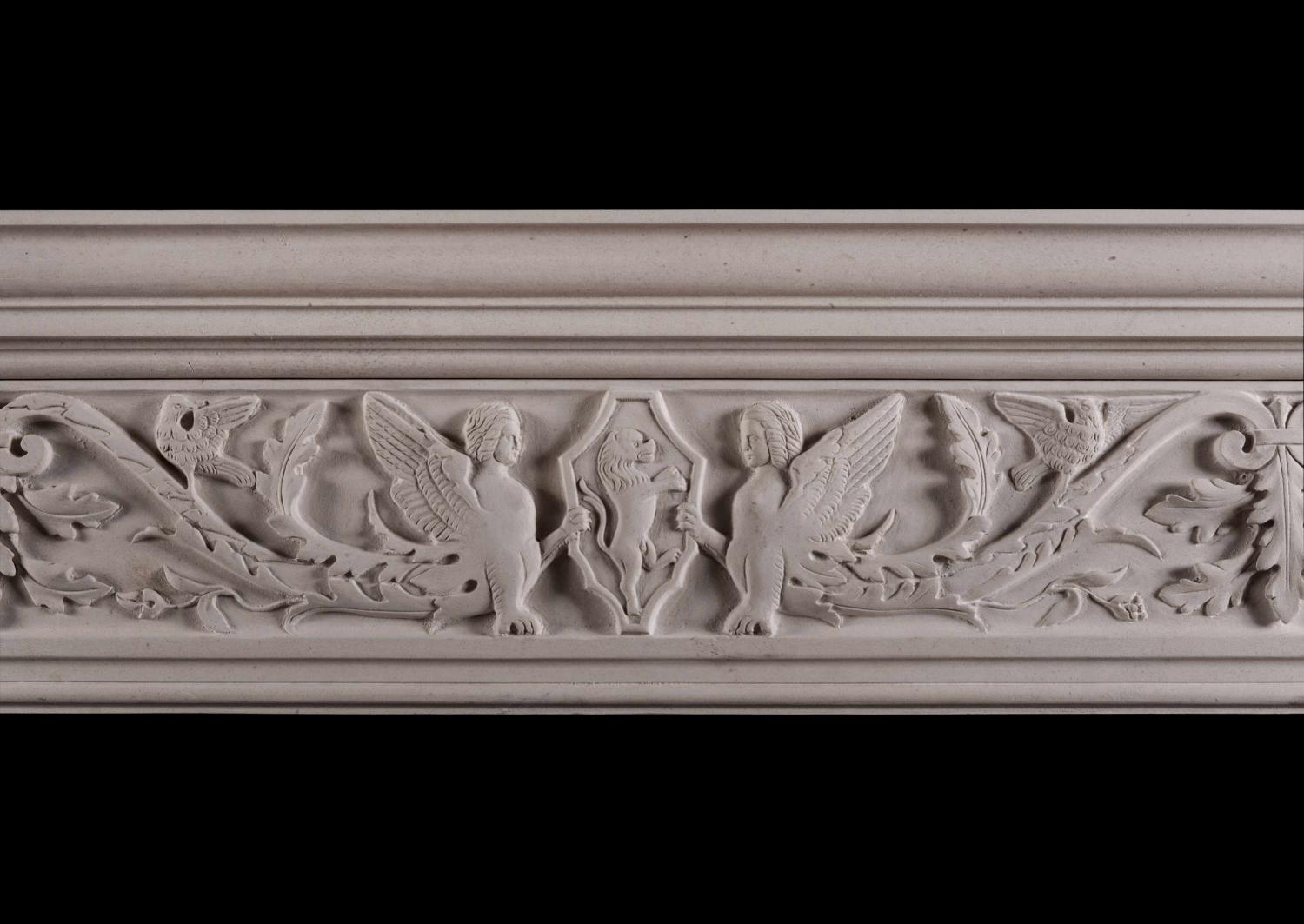 This fireplace is a stunning copy of an earlier original, and is also adorned with putti, urns, leaves and sphinxes. Our favourite sphinxes, however, adorn the corners of this English Regency cast iron register grate.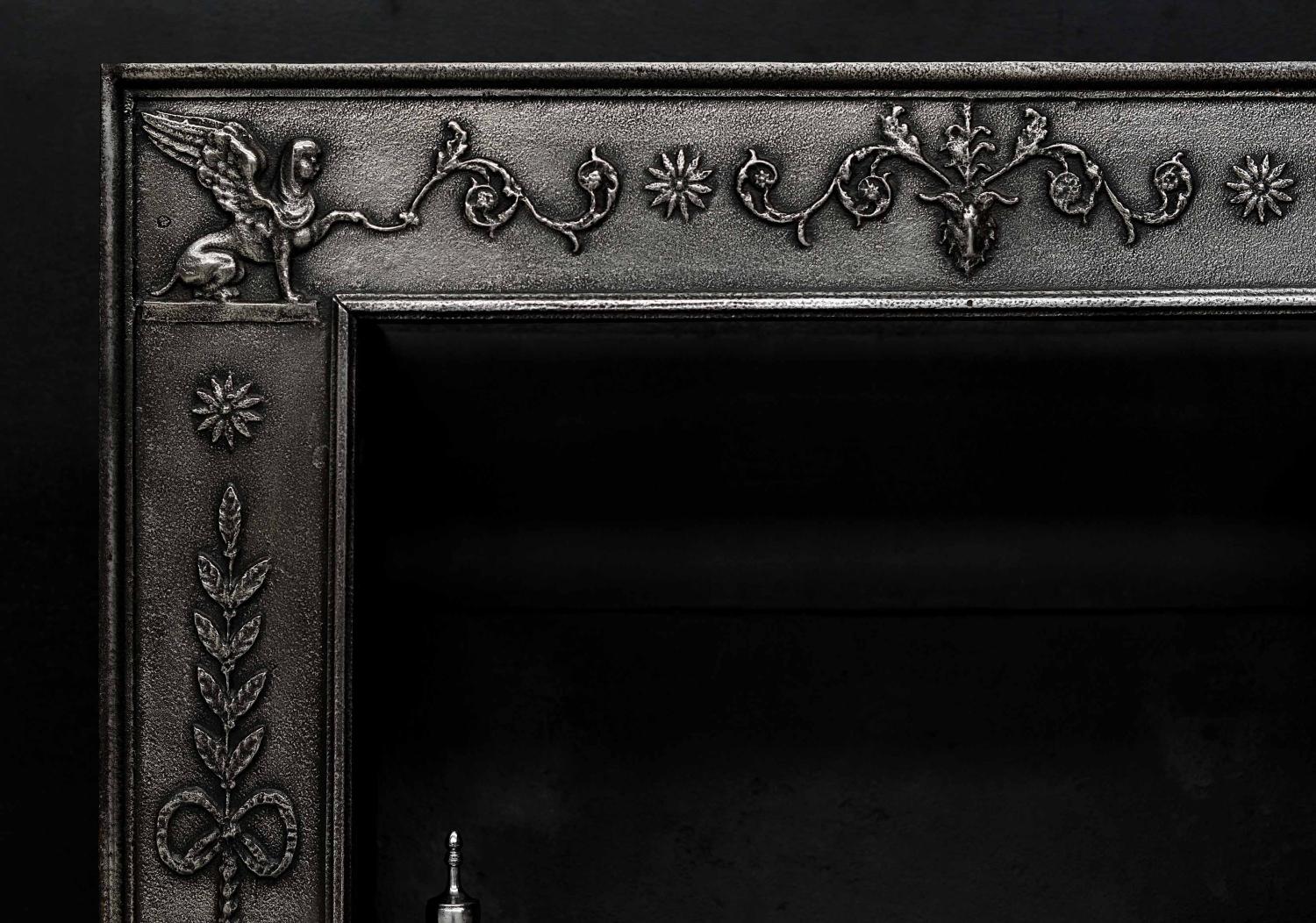 Featuring in Greek and Roman mythology, but most famous for its Egyptian heritage, the sphinx is part human, part lion and occasionally winged. We also love this lady, who has the upper body of a female warrior, and the hind legs of a lion. She dominates an early twentieth-century brass firescreen, sitting imposingly above the screen.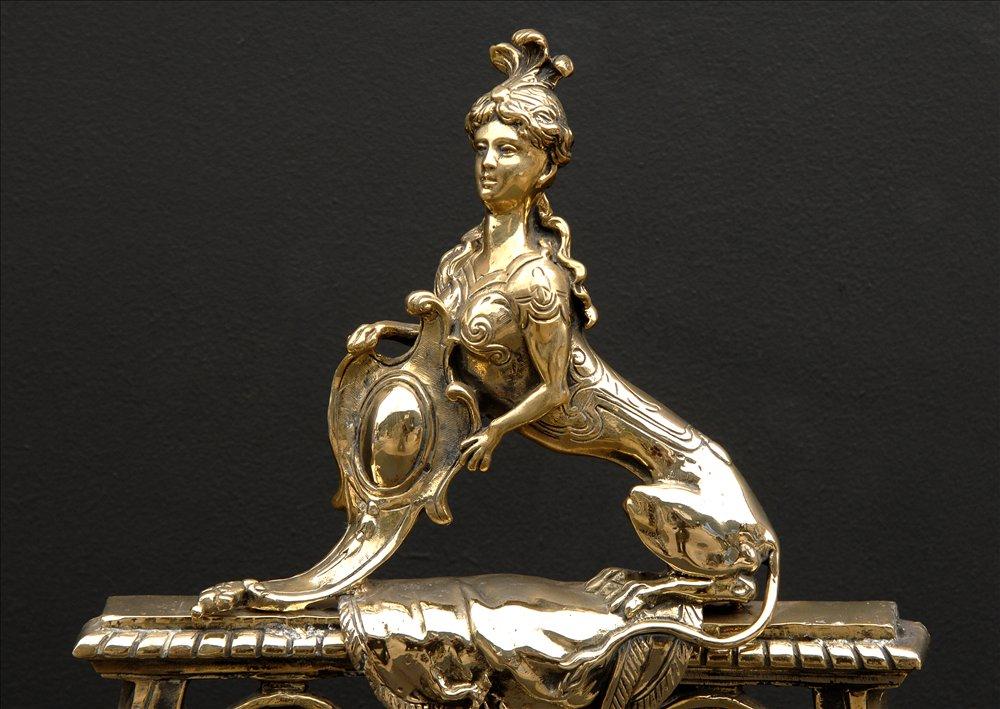 King of the Beasts Even though the lion is a real animal, it wouldn't be right to write about beasts without at least a nod to their famous king! The lion has near-mythical status, from Aesop to Disney. The lion features in several of our antique fireplaces and accessories: this English Regency carving is a fine example.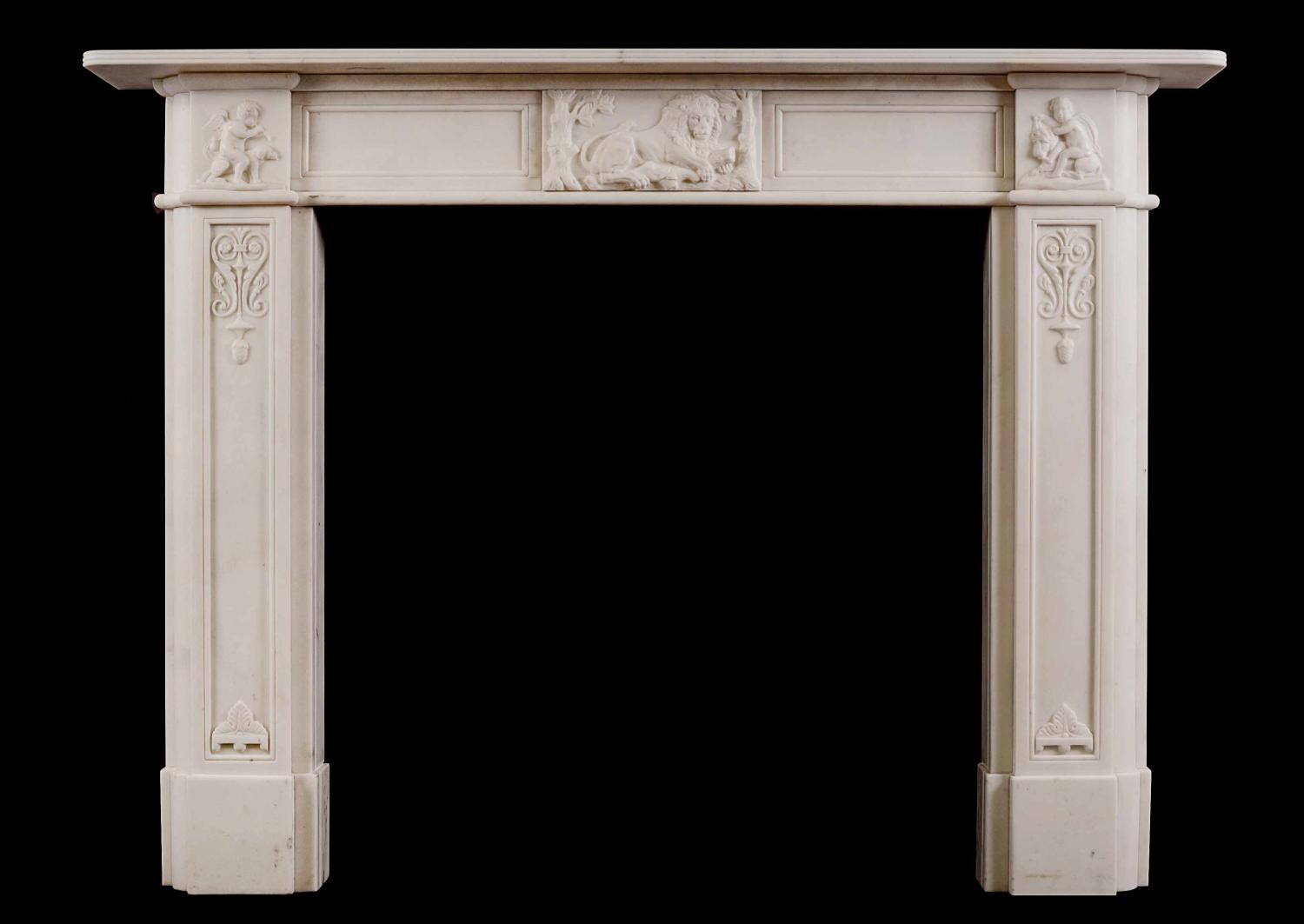 This period fireplace is made from gleaming white Statuary marble with high quality carvings. As well as the reclining lion, there are also putti and animals on the end blocks. It's the face of the laid-back lion that we really love - a true elder statesman, wise and all-knowing.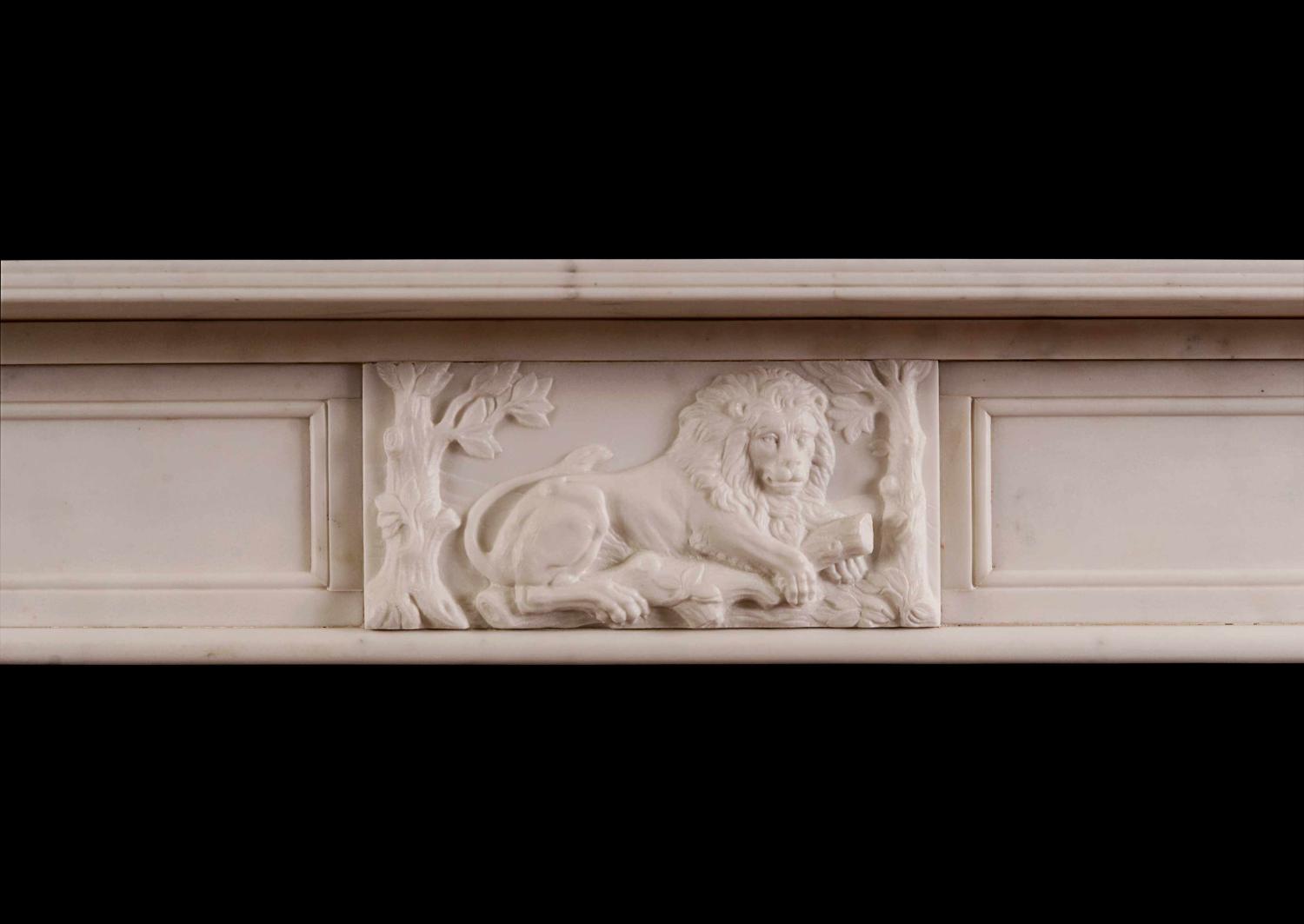 These are just a few of the stars of our fireplace menagerie. If you're looking for a specific motif or detail, try searching for it on our website, or feel free to get in touch. We're a bit low on Newt's Niflets - but we have a whole array of other fantastic beasts in our fireplaces.