This is a beautiful painted, faux marble wood and gesso fireplace in the Adam style. The jambs with cascading drapery, surmounted by neo-classical urns. The frieze with belldrop swags, tied ribbons and paterae throughout. The breakfront shelf with beading below.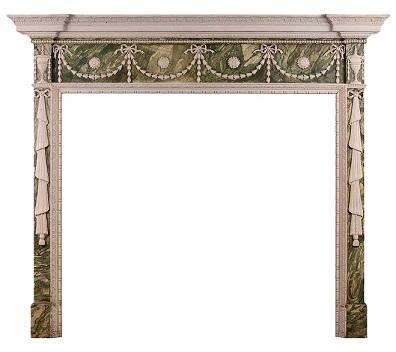 The Adam style is an 18th century neoclassical style of interior design & architecture, as practised by the three Adam brothers from Scotland; of whom Robert Adam (1728-1792) & James Adam (1732-1794) were the most widely known.
The Adam style is identified with: Classical Roman decorative motifs, such as framed medallions, vases, urns and tripods, arabesque vine scrolls, sphinxes, griffins, and dancing nymphs. Flat grotesque panels. Pilasters.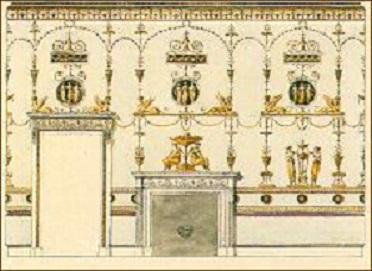 To find out more about this piece please visit our website where you can view it & many other rare & unusual fireplaces