This is a rare & unusual 19th century English grained & Japanned wood, highly decorated fireplace, with depictions of peacocks and foliage in gold leaf and vibrant colours. The shelf of Pagoda form is edged with gold leaf. In the manner of Thomas Chippendale.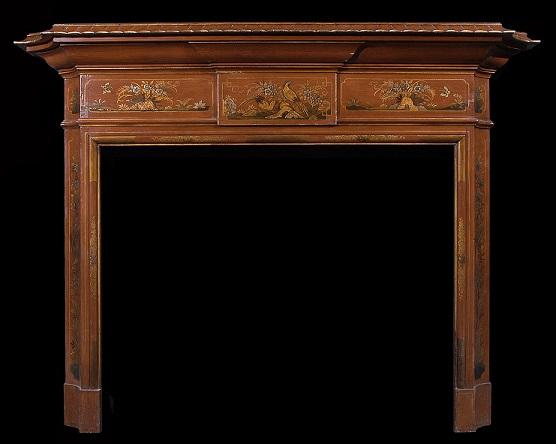 Japanning is a type of finish that originated as a European imitation of East Asian lacquer work. It was first used on furniture and the word originated in the 17th century.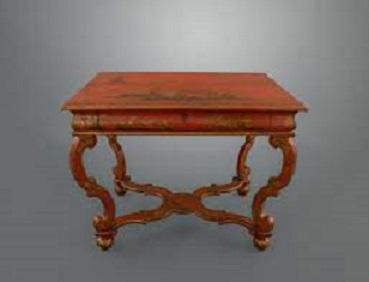 Japanning is most often a heavy black "lacquer", almost like enamel paint. The European technique uses varnishes that have a resin base, similar to shellac, applied in heat-dried layers which are then polished, to give a smooth glossy finish. It can also come in reds, greens and blues.
To find out more about this piece please visit our website where you can view it & many other rare & unusual fireplaces.