This is a good quality and unusual early 19th century pine fireplace. The carved centre plaque depicting the Aesop's fable of "The Dog and Its Reflection." The frieze with swags and floral garlands with tied ribbons to side panels. Fluted and carved leaf detailing to jambs. Carved leaf and dart moulding to shelf. Scottish, from a mill house near Edinburgh.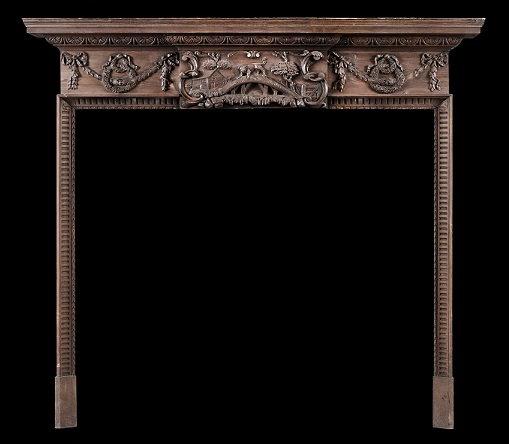 Patch the dog lives on a farm. He was cute as a puppy but grows up into a fierce & badly behaved dog, bullying the other dogs & steals their food. One day he steals the joint of meat from the farmer's table & runs away.
Coming to a bridge across a river he stops to eat the meat. He spots his own reflection in the water. Thinking that this is another dog with another piece of meat, he decides that he wants both pieces. However, in opening his mouth to growl at his reflection, he drops the meat in the river & it is swept away. He loses the meat but realises that he would be better off not being so nasty in future. The moral of the story is that greed can lead to costly foolish behaviour.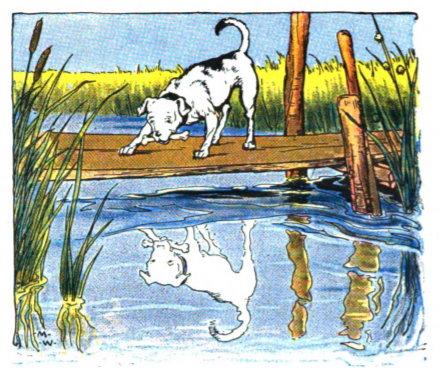 To find out more about this piece please visit our website where you can view it & many other rare & unusual fireplaces.