When our new Prime Minister, Theresa May, met US Secretary of State John Kerry a few days ago, they were photographed in front of a fireplace in Number 10. Across the Atlantic, important meetings also often end with a photo call in front of a White House fireplace. Here we take a closer look at two of the world's most photographed fireplaces, which have warmed some of the most famous world leaders in history, and provided beautiful backdrops for some iconic moments and meetings.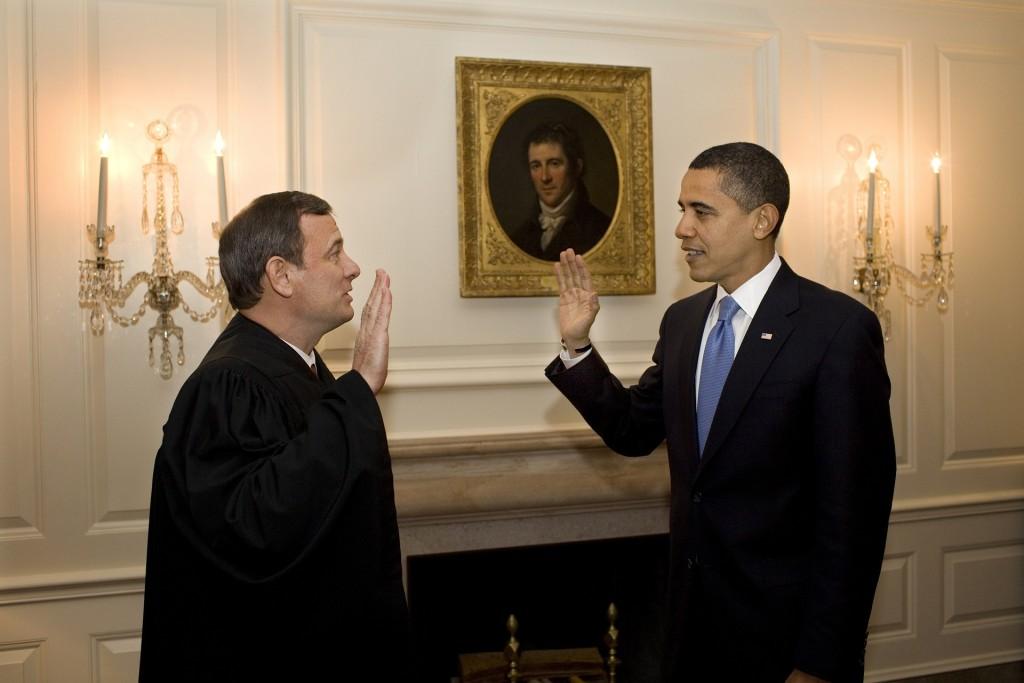 In the image above, John Glover Roberts Jr, the Chief Justice of the United States, is administering the oath to Barack Obama in 2009 (for the second time. The first time, at the Inauguration Ceremony, the words became slightly mixed up, so the oath was re-administered the following evening). This took place in front of the fireplace in the Map Room of the White House. The Map Room was mainly used for billiards until President Franklin Roosevelt turned it into a situation room during WWII. When Democrat Harry S Truman became president in 1945, he discovered that his new home and office was in a bad state of disrepair, and in the late 1940s, the White House was completely gutted and reconstructed. The former situation room became a Georgian-style private meeting room for the First Family, complete with an elegant fireplace, constructed from sandstone taken from elsewhere in the building. This was not the only instance of upcycling during the renovations: the room's wooden panels were made from former load-bearing timbers.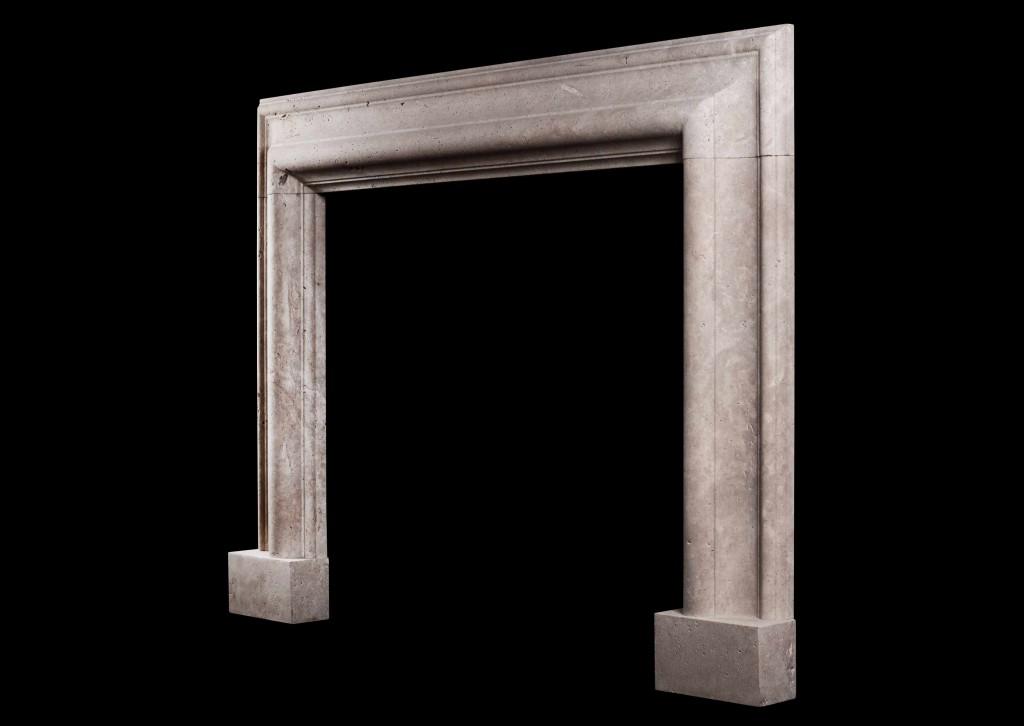 For those wishing to emulate the simple grace of the Map Room fireplace, try this white Travertine fireplace. It's larger than its American cousin, however shares a similar bolection moulding, and both have a narrow shelf projection. Accessorise with a pair of brass firedogs. The portrait above the fireplace is probably British-born architect Benjamin Latrobe, designer of the US Capitol - however perhaps a nod to the room's former use with an antiquarian map would look good?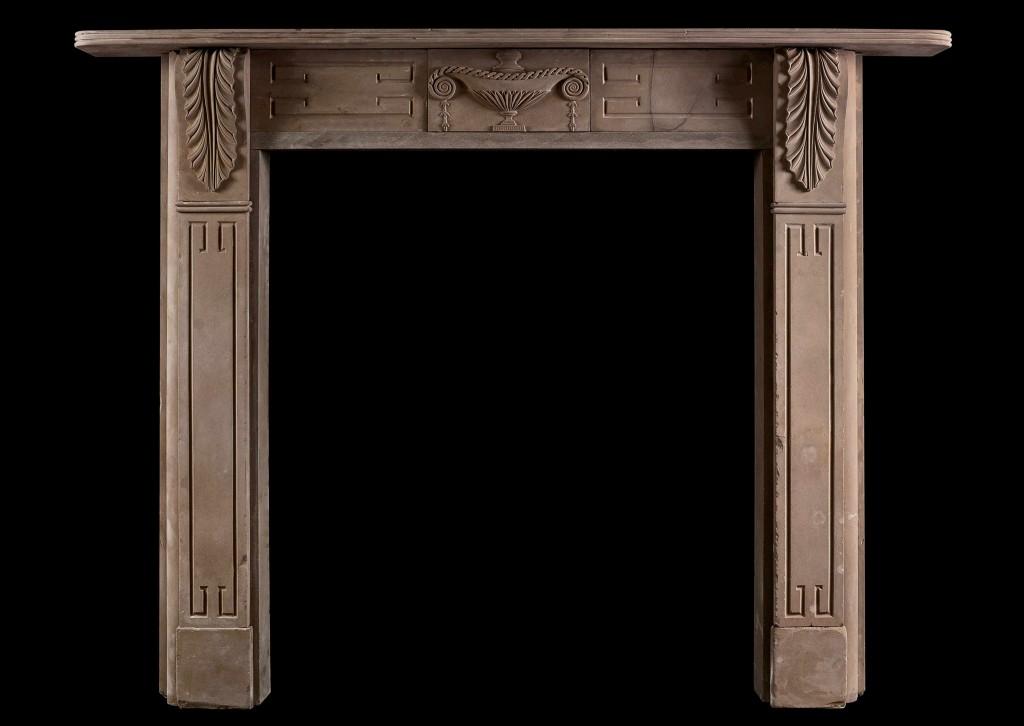 The Map Room fireplace is made from reclaimed sandstone. This was a popular building material as it's relatively soft to work with. This stunning Regency sandstone fireplace demonstrates the joy that a craftsman can have in carving this lovely stone. Like the White House, 10 Downing Street went through extensive renovations in the mid 20th century. In 1958, Harold Macmillan appointed a committee to investigate the state of the building. The committee recommended that the whole of Number 10 (and numbers 11 and 12) be rebuilt, using as many original materials as possible. With over 200 rooms to reconstruct across the three houses, the project took over three years and cost around £3m. Margaret Thatcher commissioned other extensive repairs in the 1980s.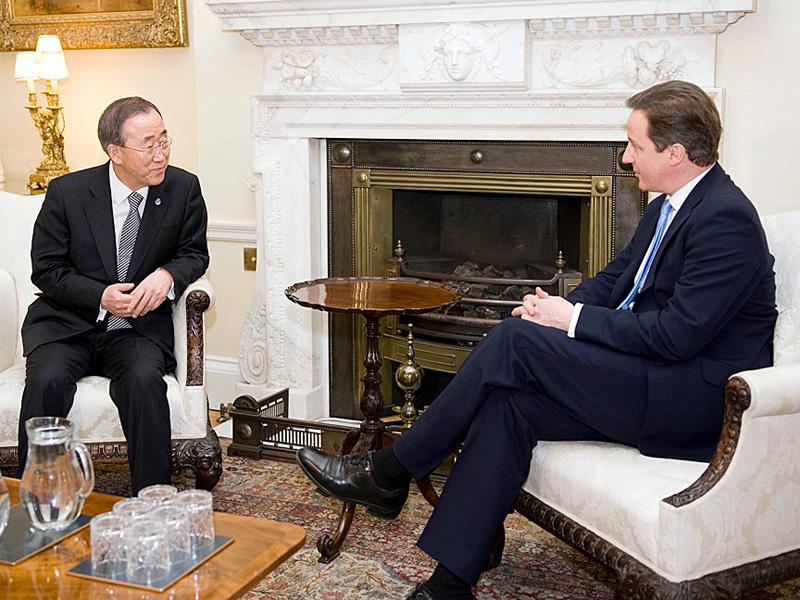 The White Drawing Room, once Lady Walpole's private sitting room and later the place where Edward Heath played his piano, is now the room favoured for more intimate meetings, television interviews, and photo opportunities. Tony Blair described it as his "favourite room", finding it "grand but somewhat relaxing" - an auspicious place for conversations with Heads of State and other important visitors such as General Ban Ki-Moon, pictured here with David Cameron in 2011. After just a few days in office, our new Prime Minister has already favoured this room for a photocall.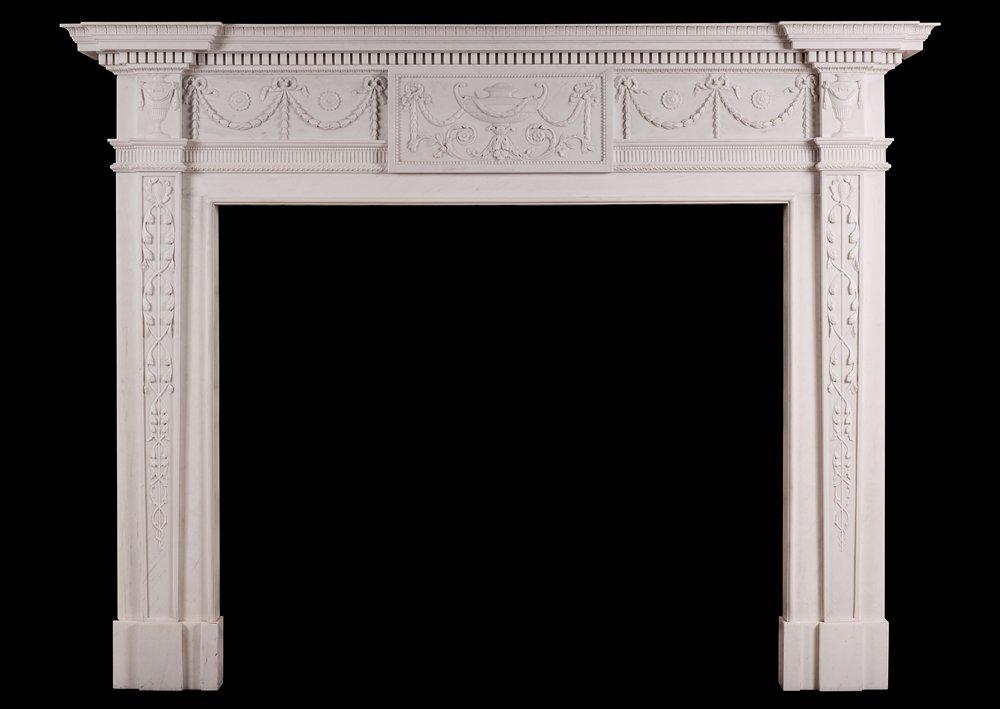 To recreate the "relaxingly grand" feel of the White Drawing Room, try this English reproduction Adam-style fireplace from Thornhill Galleries. Made from fine quality white marble, it features beautiful carvings of foliage and ribbons. The register grate below is similar to the one in Number 10 (and if you happen to have a Turner lying around, that will complete the look).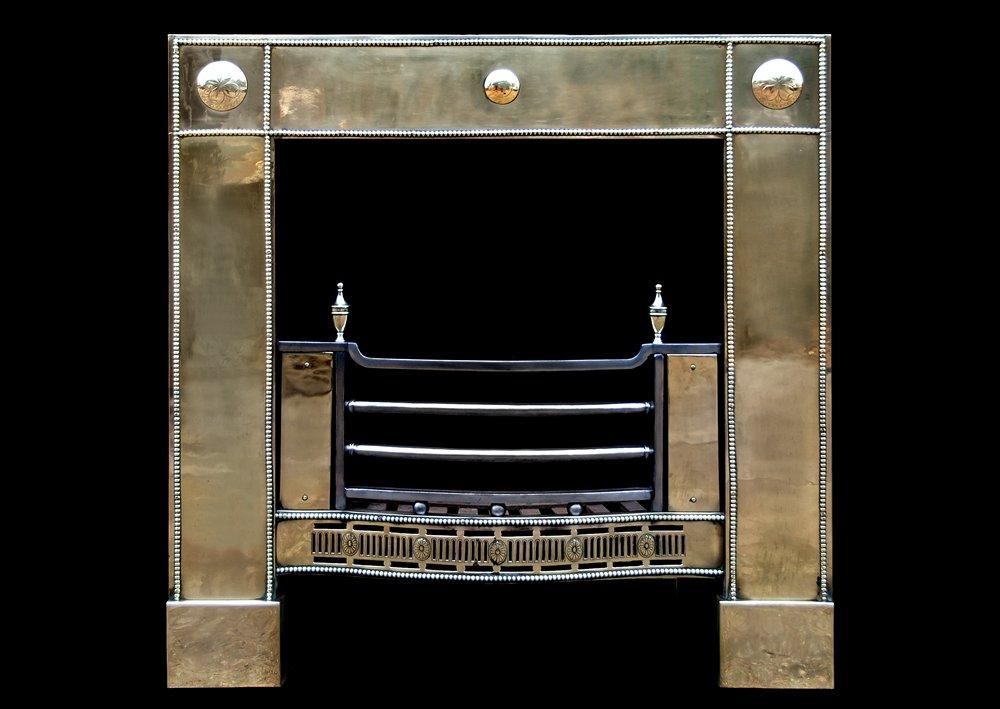 Meetings between Heads of State seem an unlikely source of inspiration for fireplace design. However, as the chosen background for some very important political statements, these antique fireplaces need to say a lot. If you want to convey a sense of timeless grace and authority, without looking either too ostentatious or too plain, a world leader's fireplace can be a good place to start. If you see a fireplace anywhere in the media that inspires you, please contact us, and we'll find you the closest match we can. To find out more about these fascinating buildings, have a look at the White House Historical Association's website, and the Government's own guide to Number 10 Downing Street.
Photograph of U.S. Secretary of State John Kerry and British Prime Minsiter Theresa May: US Dept of State, via Wikimedia Commons