At Thornhill Galleries, we're always excited to find out what Dulux's Colour of the Year will be. For 2017, they've chosen a cool blue called "Denim Drift". Despite its contemporary-sounding name, this is actually a very traditional shade which looks wonderful with an antique fireplace. Denim Drift, along with its "family colour palette" of other blue tones, is not a million miles away from the Wedgwood Blue which is so often seen in Georgian décor. Heleen van Gen, the Creative Director for Dulux's Global Aesthetics Center, says that they chose Denim Drift because of its versatility, and "works as well in a kitchen as it does in a bedroom". We like it because it's a lovely bold colour that shows off a fireplace, but isn't so vibrant that it dominates. It's restful and calming, and like last year's "Cherished Gold" colour, works well in both contemporary and classic settings. We had a good think about this on-trend colour, and decided that it would look perfect with a neutral stone antique fireplace.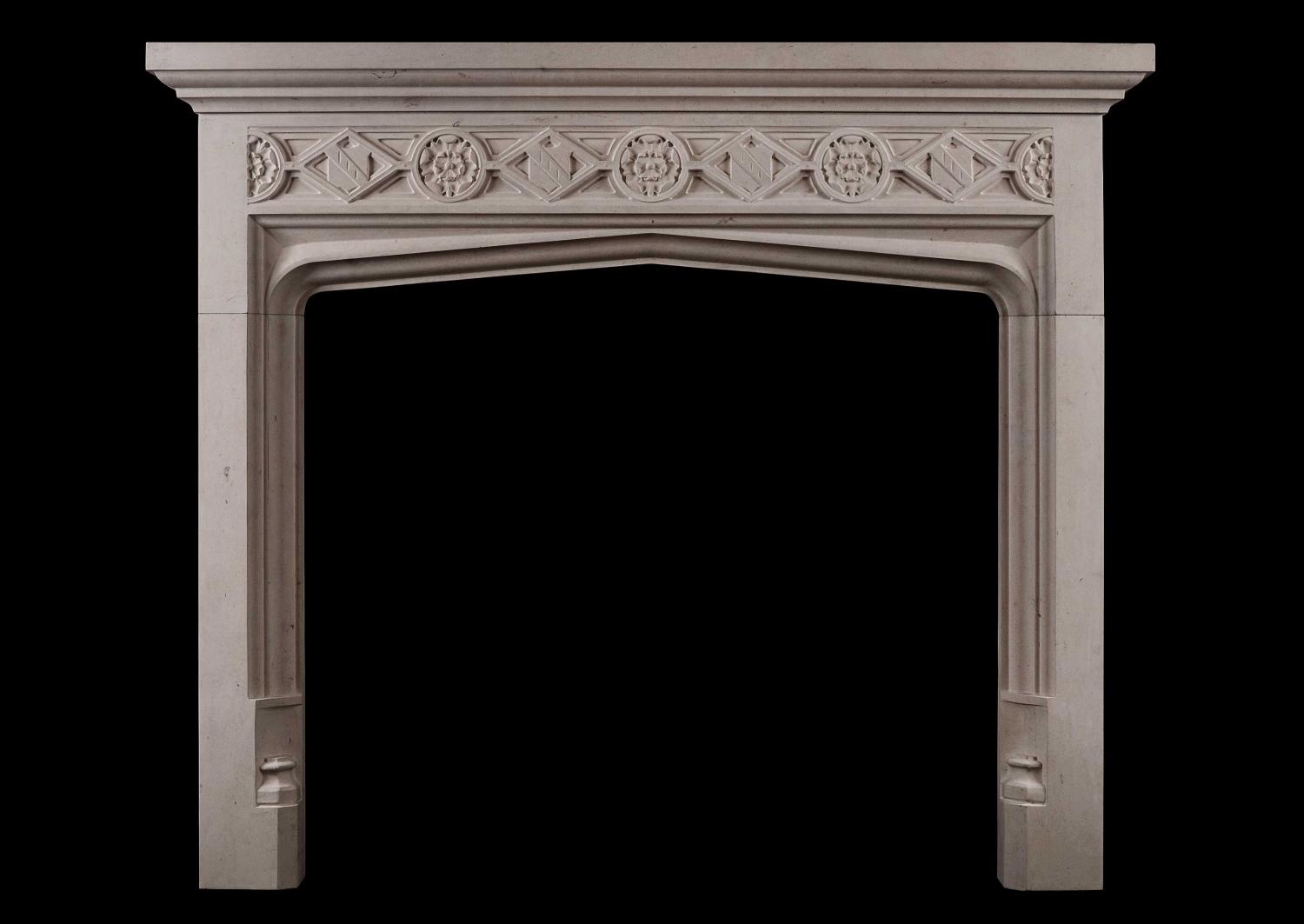 Here's a Thornhill Galleries striking reproduction of a Gothic style English fireplace, in a beautiful cool limestone. The frieze has some wonderful carvings of Tudor Roses and Shields. If you're painting the wall behind it with a clear, clean colour like Denim Drift, you can afford to have a fireplace with detailing without the overall effect looking too cluttered. If you're using cool blues in your bedroom, as Dulux suggested, this would make a wonderfully elegant fireplace for that room. If you want to capture the white-and-blue Regency look, go for a period fireplace like this Georgian Portland stone piece.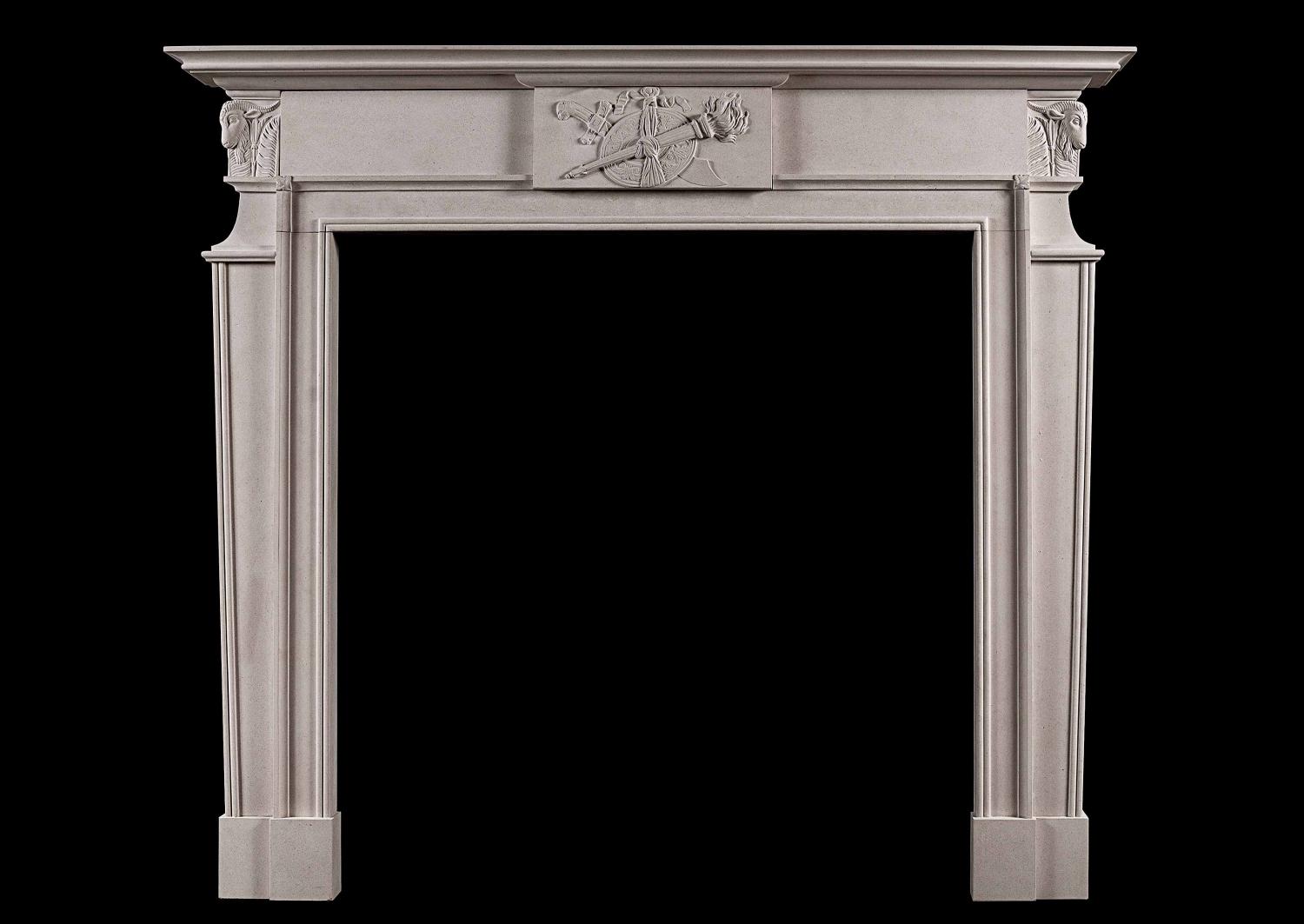 The Portland stone has a light grey hue which complements cooler blue well. Again, there is some exquisite carving on this antique fireplace, including a dramatic sword, shield and torch on the centre tablet. A pair of rams' heads peer outwards from the side blockings, giving a fabulous extra bit of interest to this handsome fireplace. Add some sweeping Georgian style drapes to your room, and pick up on the Wedgwood tones with a hearthside Oriental rug with blue base colours. If you're looking for an antique stone fireplace for a larger room, here's a mid eighteenth century style fireplace, again in limestone, which would look fabulous in a generous-sized space.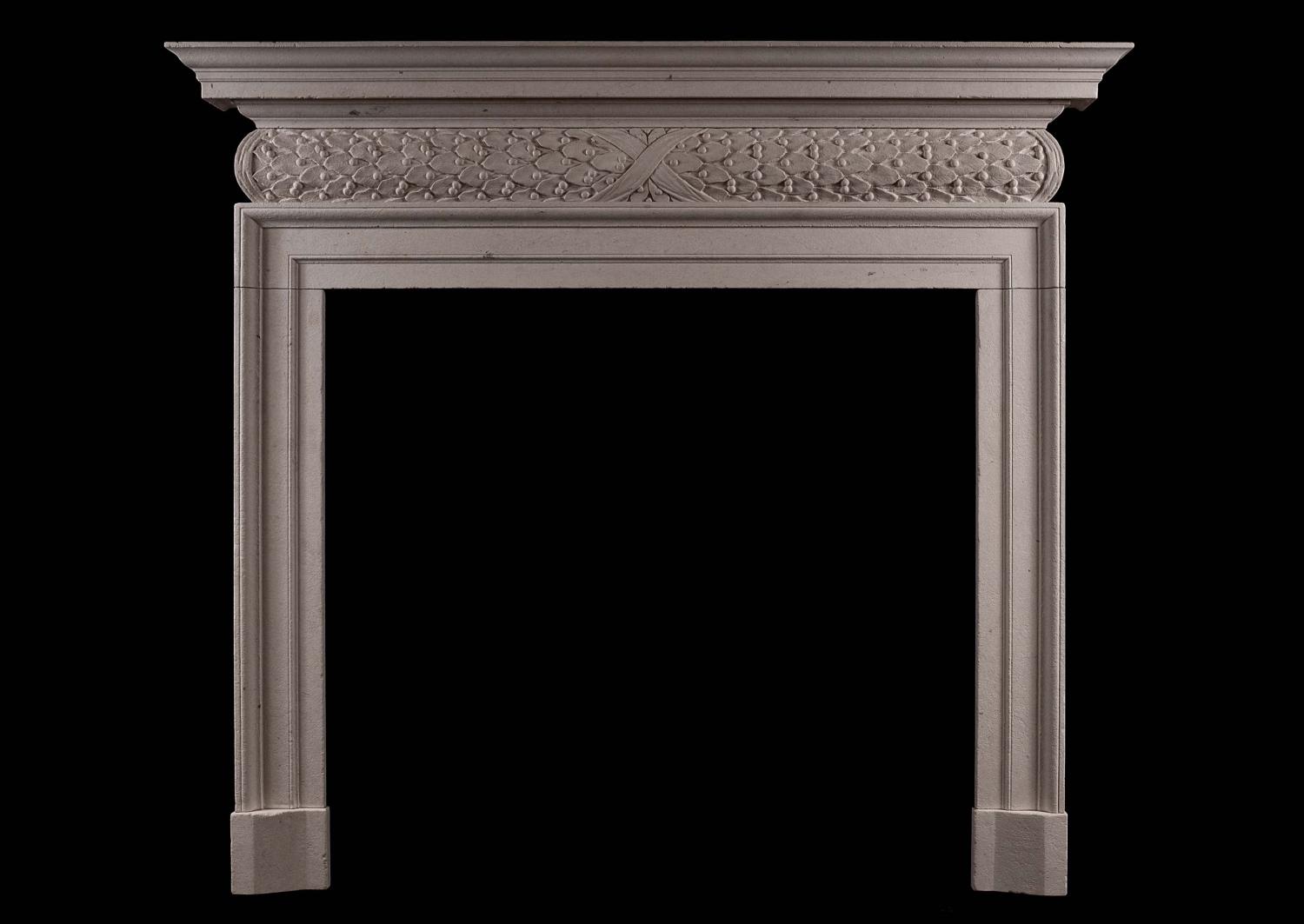 The barrel frieze has an intricate design of oak leaves: if you're trying to capture the natural quality of blue shades, this reproduction fireplace with its flowing foliage would be a lovely option. The simple, elegant lines of this white travertine fireplace from Thornhill Galleries are perfect for a more contemporary style room.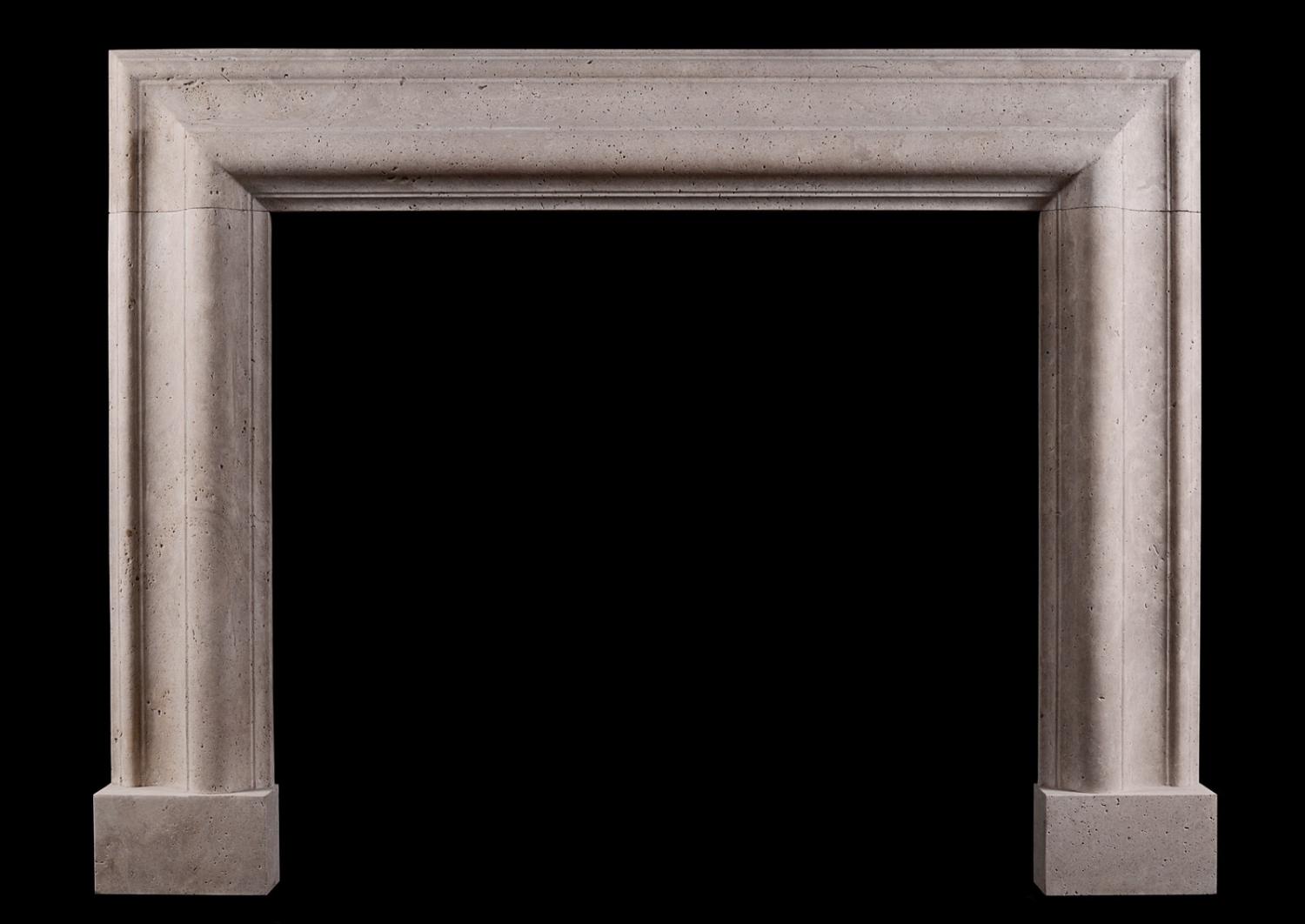 Travertine, a type of limestone, comes in a variety of shades and this particular example is a gorgeous glowing white, which would gleam beautifully against a vivid-blue wall. You could really play on the "denim" theme with a contemporary space, with chambray fabrics and blue-grey slate. If you love the idea of blue, you could always go all-out and choose something like this Georgian fireplace with a blue marble inlay.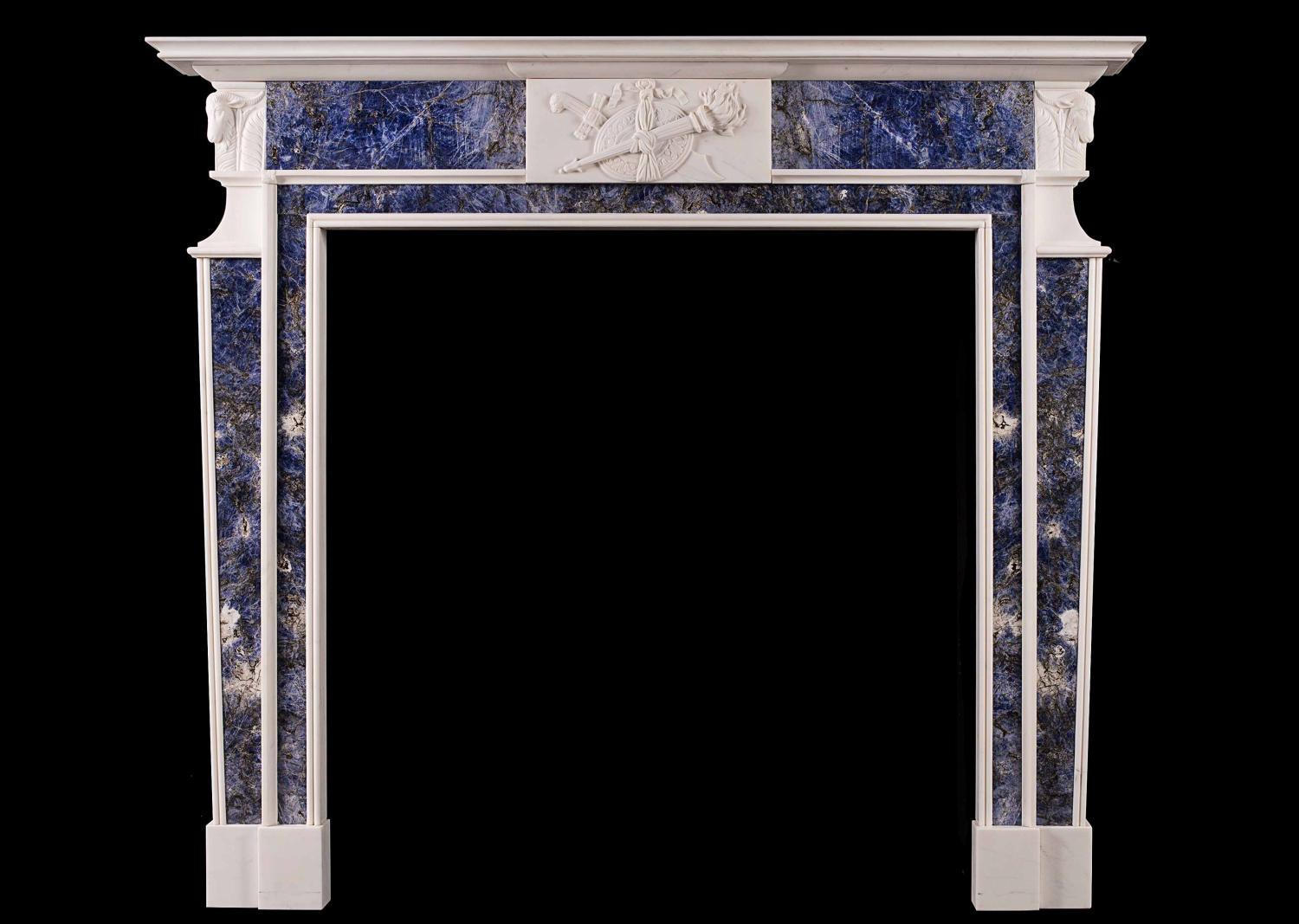 There are so many shades in its richly swirling patterns, including denim tones. If you're wanting a bit of theatre, this is the look to go for. We mentioned the Wedgwood Blue tones earlier. Dulux's shade would work beautifully with this jasperware and statuary marble fireplace with Wedgwood plaque and cameos.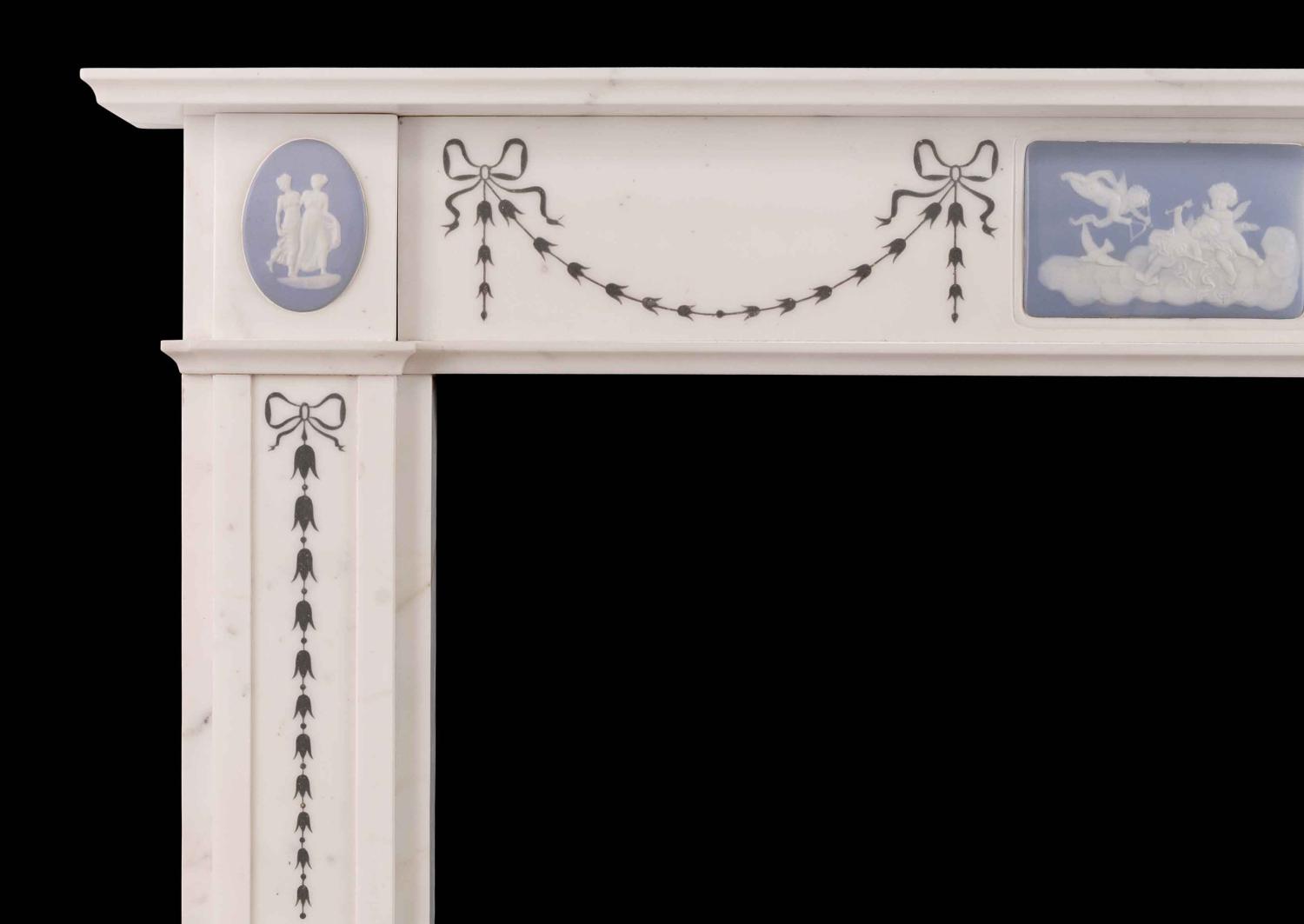 The delicate neoclassical images of Eros and female figures are absolutely exquisite. Again, this would be a perfect fireplace for a bedroom with those denim-coloured walls. If you have a specific colour scheme, please let us know. We can advise you on which tones of stone, marble, wood, or even metal would work with your favourite shades. Please contact us to find your perfect colour match.