Disney's live action remake of Beauty and the Beast is released this month, and we're looking forward to seeing the fabulous château interiors! Antique French fireplaces can be among some of the most beautiful: along with the famous songs, charismatic performances and sheer spectacle expected from a Disney production, we'll also be keeping an eye on the fires in the Beast's enchanted castle. So this month, we're celebrating the stunning French fireplaces in our collection. From magnificent beasts to dainty beauties, it's a rich and varied range. Let's start with a look at the more palatial fireplaces. This stunning French Louis XV style fireplace is made from dramatic Portoro marble. This is a black Italian marble, famed for its rich gold and silver coloured veins.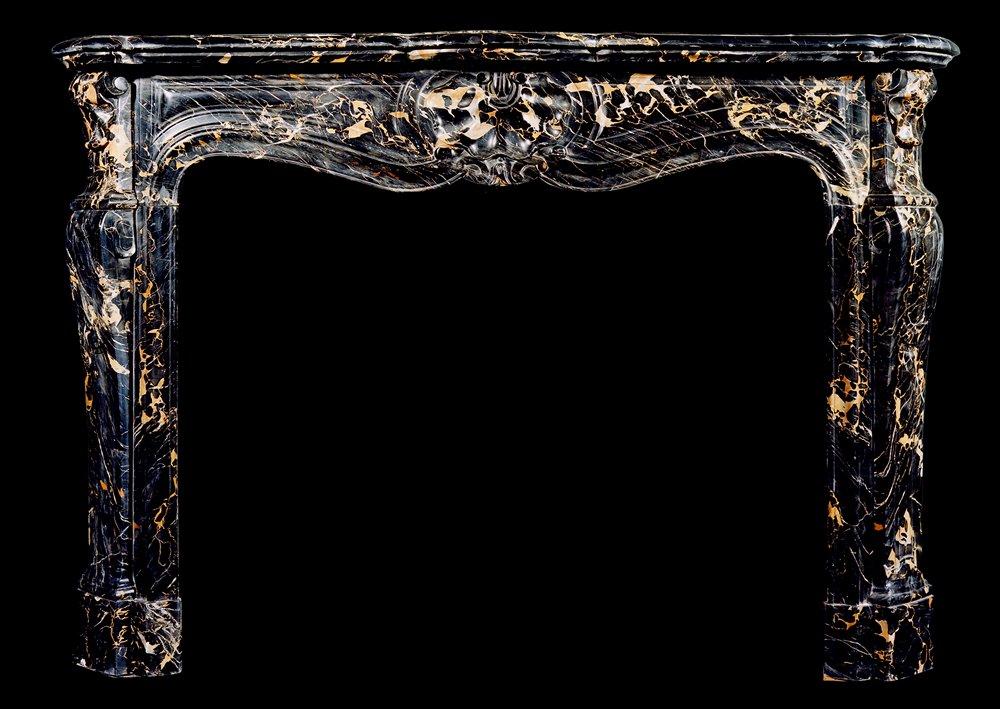 Although we an easily imagine this in the Gothic drawing room of the Beast's château, it would look superb in a contemporary space, perhaps with those gorgeous peachy-gold streaks picked out in the paintwork. French fireplaces could be extremely elaborate, with an emphasis on tall and sometimes extensively carved mantels. This top-heavy creation from Château de Saint-Ouen in the Loire is impressive, but probably not to everyone's taste!
However, there is still something appealing about the sheer architecture of these old château fireplaces. If you want a typically French fireplace without the fussiness, the En Trumeau style is a distinctive fireplace found in châteaux and larger houses. "En Trumeau" means "between windows", and refers to a panel above the mantel. Assuming that most of us aren't actually fitting out castles, you'd still need a room with a high ceiling and sufficient space to prevent an En Trumeau fireplace from looking cramped. Here is the limestone Louis VXI En Trumeau fireplace currently in our collection.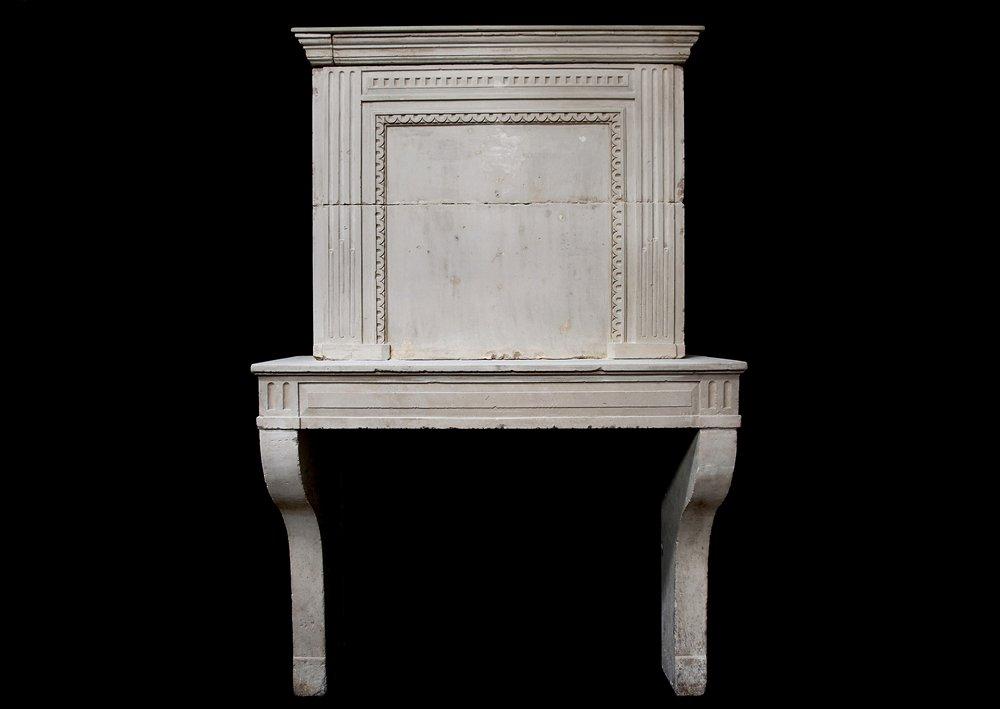 Far simpler in design than many of its castle contemporaries, this late 18th century fireplace adds drama without being too theatrical. We like to picture it in a large dining room, dressed for a Christmas feast. Our final example of spectacular fireplaces fit for a château, is this magnificent French fire surround dating from the 1820s.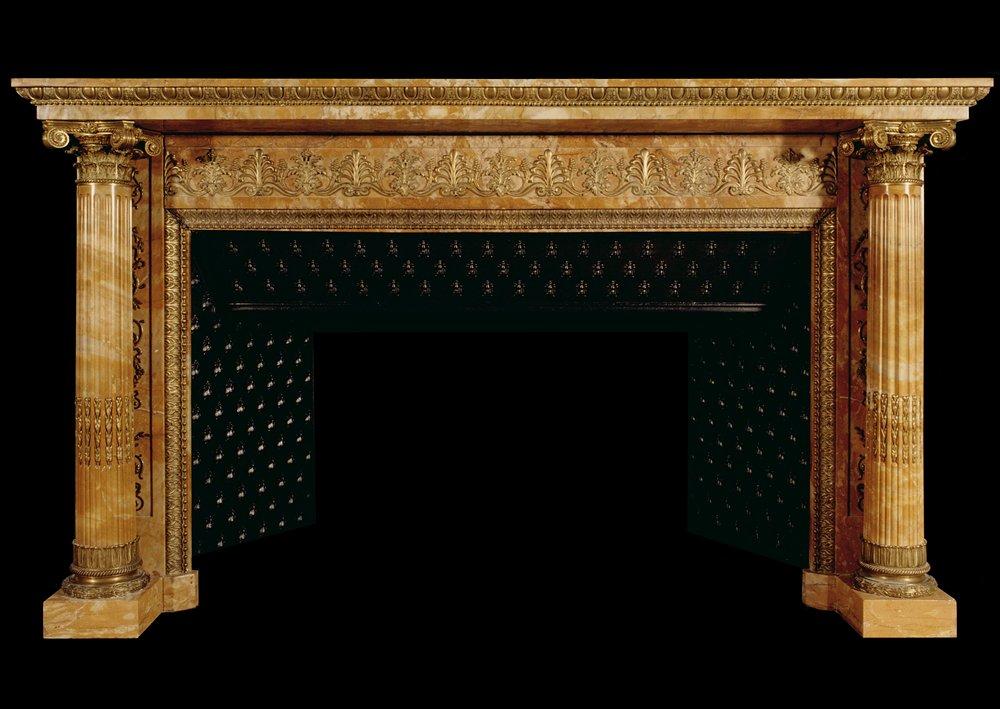 It doesn't actually come from a castle or palace, but from the French Embassy in Buenos Aires. The handsome Sienna marble fireplace is in French Empire style - and to further enhance those credentials, it's decorated with Napoleon's bee emblems. Beauty and the Beast also features Belle's little rural town. Rustic French style is extremely popular - 19th century farmers would be surprised to see their barrels and milk churns snatched up as vintage planters. To capture that Provençal farmhouse look, try this French stone fireplace from circa 1900.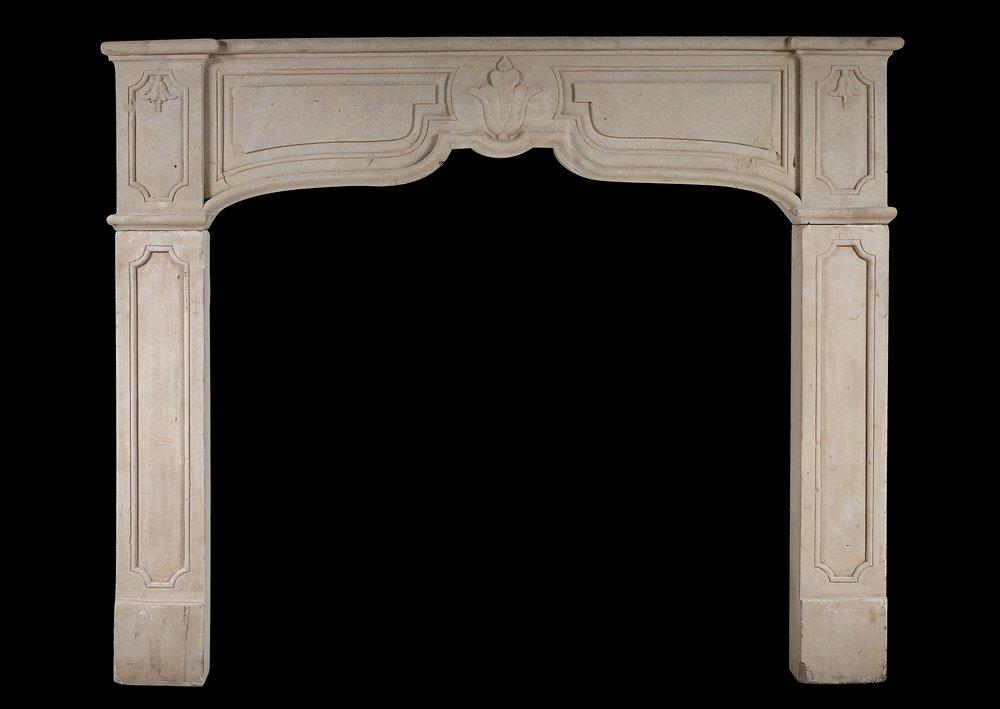 With minimal panelling and subtle bellflower decoration, it's a charmingly simple and very attractive piece. This late 18th century Louis XIV stone fireplace is contemporary with Beauty and the Beast and would make the perfect rustic kitchen fireplace.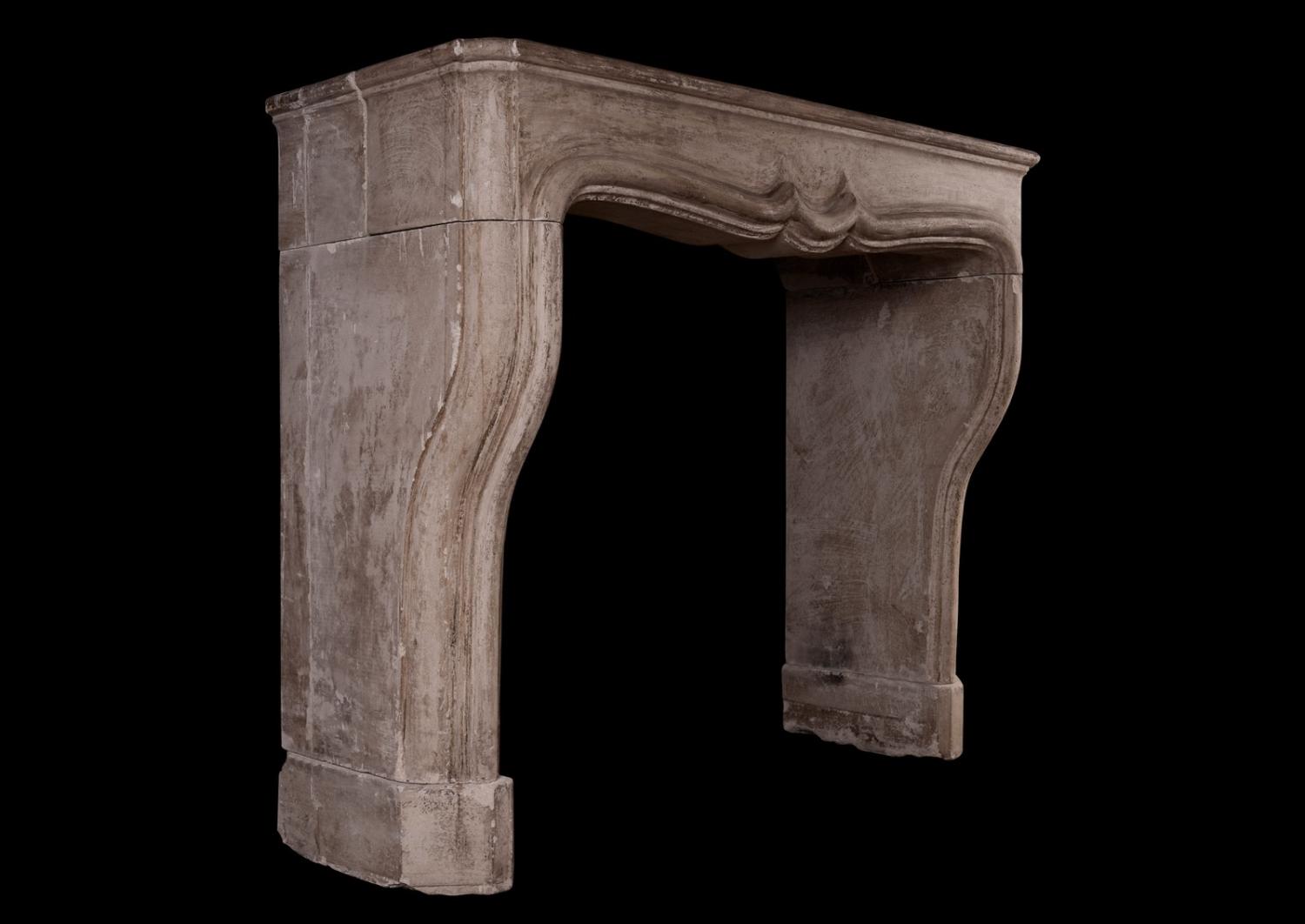 Solid and sturdy, this rustic fireplace nevertheless still has a touch of French style, with the unexpected swirl to the frieze; and there is a lovely warmth to the shade of the stone. Of course, your idea of a French interior may be more vintage-style Montmartre garret than rustic chic. If you're designing a sitting room for an apartment and want a Parisian artist's loft look, try this petite wooden French fireplace.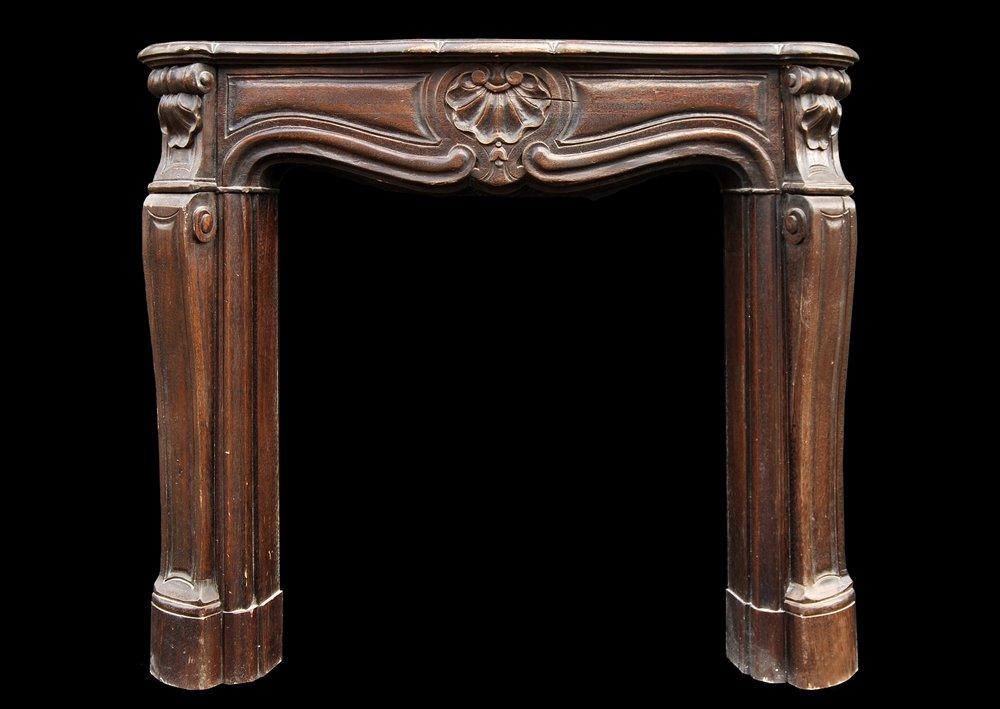 A 19th century copy of a Louis LXV style fireplace, its scrolled shell design is simply gorgeous. It's small, mighty - and very stylish. From handsome beasts to elegant beauties, there's a fireplace in our collection to suit all manner of French-inspired interior designs. To find out more about our collection of fire surrounds and accessories from all over Europe, please contact us.