Company Meeting Room
This carved Portland stone fireplace was the ideal choice for a company meeting room as its shallow depth minimised the space that it projected in the room. The fine carved oak leaf and cross banded ribbon detailing, was counterbalanced by the simplicity of the black panelled iron interiors and black slate hearth of this antique fireplace. The fire basket, also made by Thornhill Galleries, had ribbon detailing to complement the carved centre of the fireplace surround.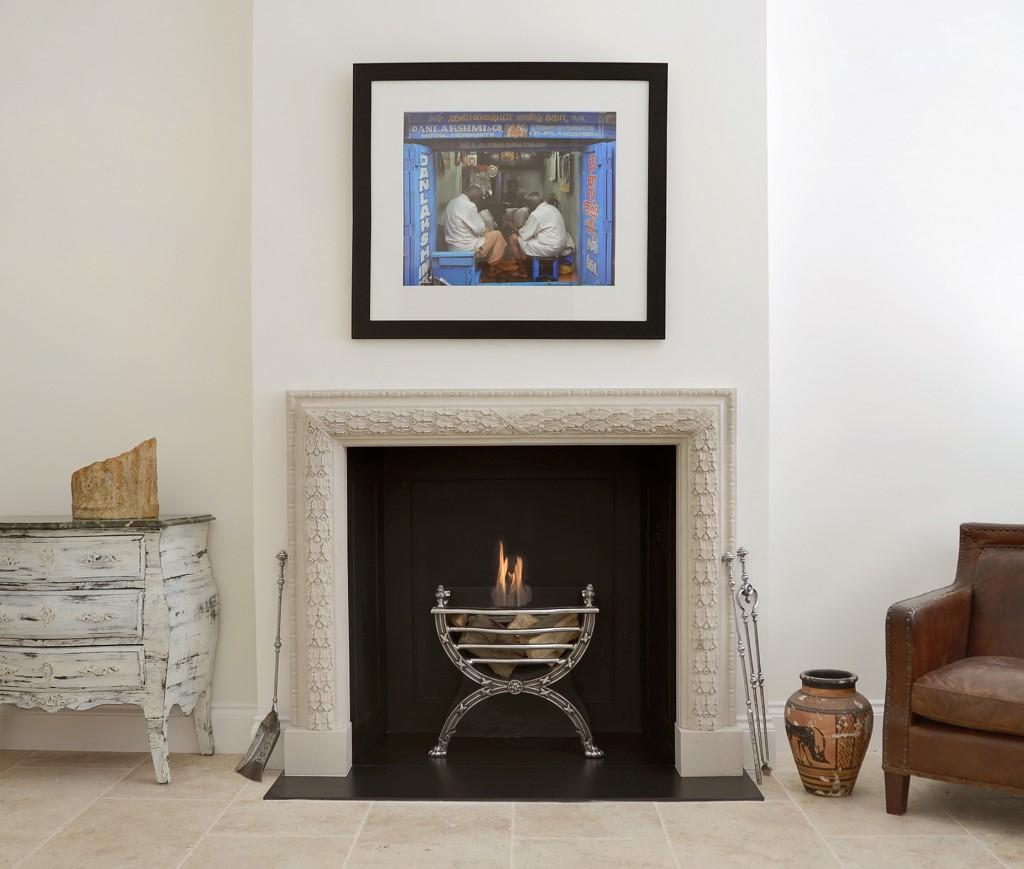 London Drawing Room
This contemporary Drawing Room required a rustic yet architectural fireplace. Based on an original 17th century antique fireplace, the result was a stylist Italian stone fireplace in unfilled white Travertine. This stone chimneypiece was then complemented by a shaped polished steel firegrate with antiqued finish and set of antique polished steel fire tools.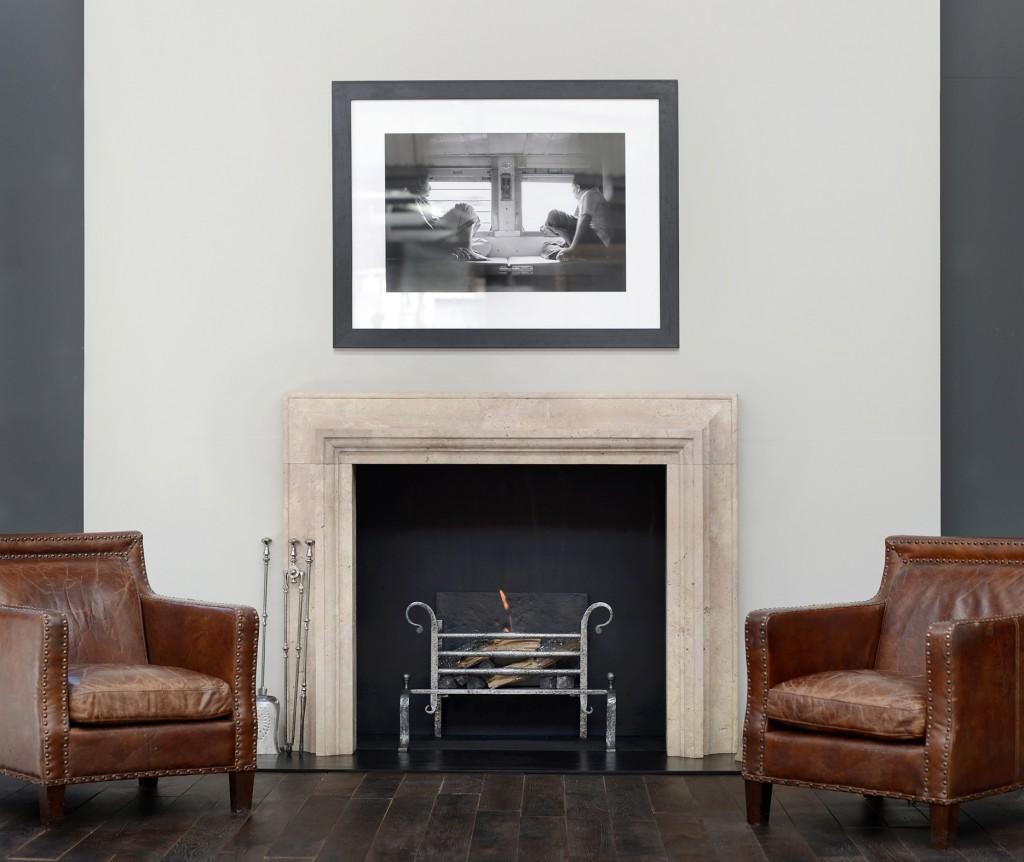 Fulham Town House
The redevelopment of this chic Fulham town house required two simple yet striking bolection fireplaces for the Drawing Room and Master Bedroom. The end result is a pair of classic moulded bolection fireplaces made from a veined white marble called Pele de Tigre, which give the home a modern, urban feel.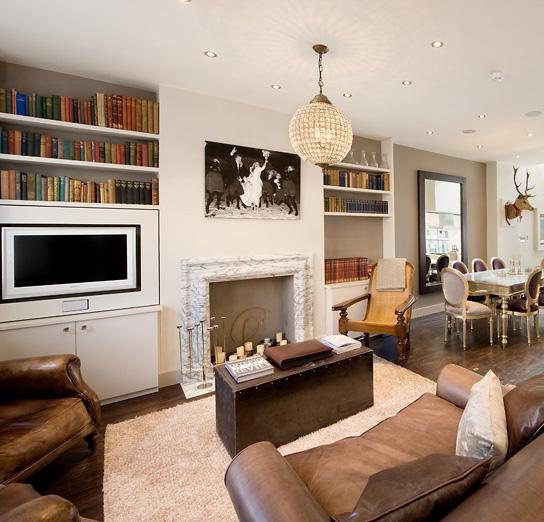 Surrey Coach House
The owners of this attractive Coach House in Surrey wanted a French limestone fireplace bespokely made for their Living Room. After consulting a variety of styles, designs and materials, they chose the elegant shape of the Louis XIV style made in a rustic French limestone. Finished with steel firegrate and panelled iron interiors.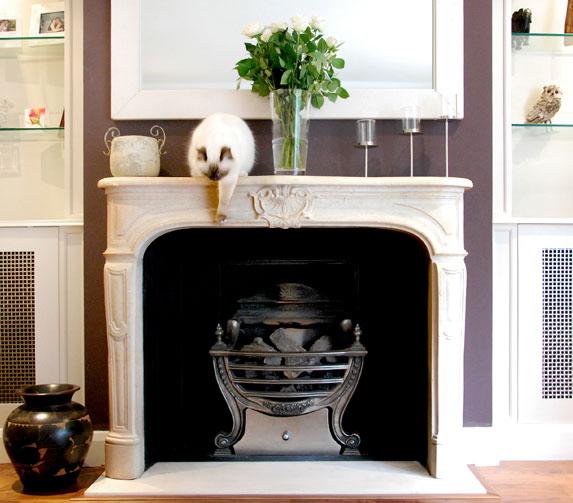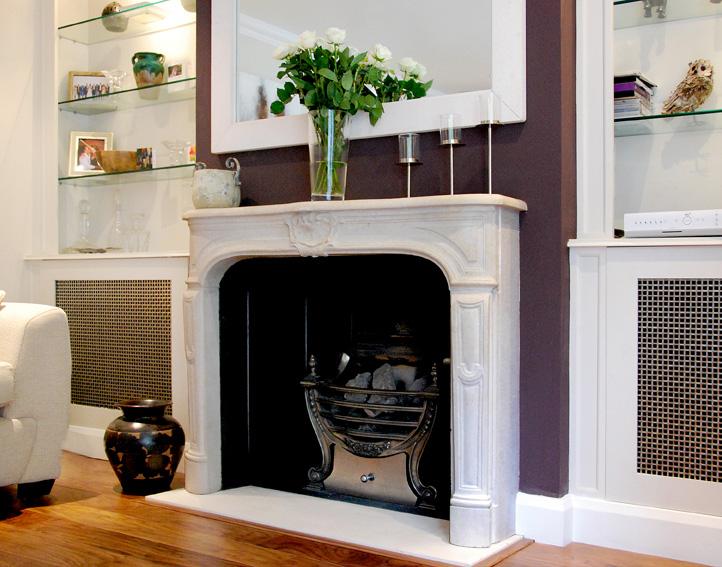 Contemporary Office Space
This large office required a traditional fireplace to act as a contrast against the reclaimed brickwork. The result was a finely carved Georgian style white marble fireplace with accompanying steel register grate, dressed with a set of three antique fire irons and a polished steel club fender which offers additional seating in the room.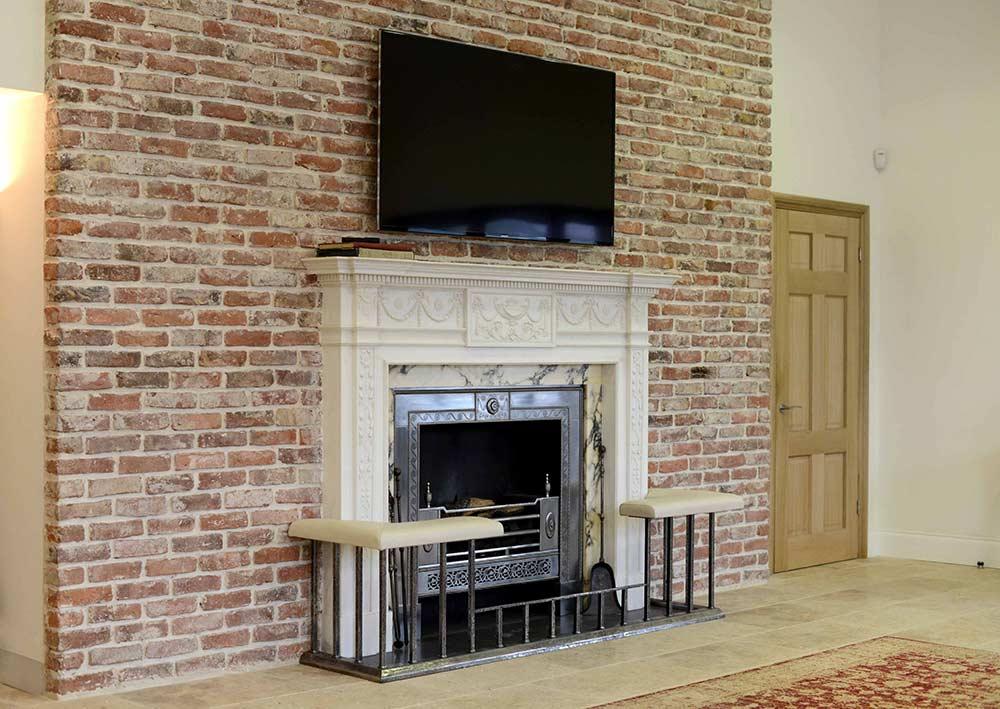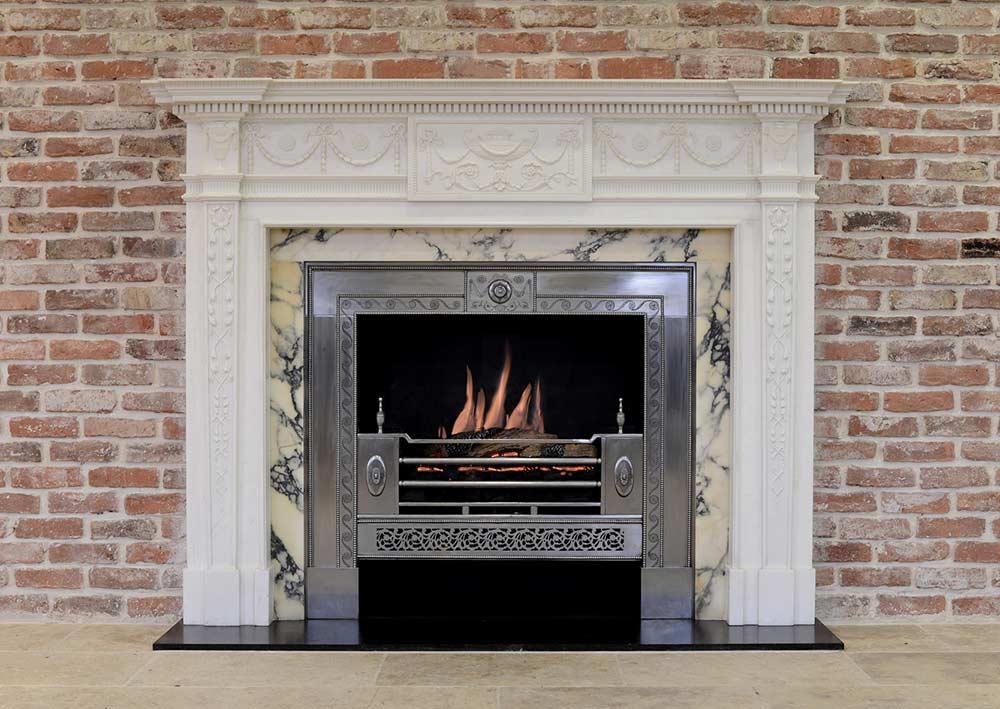 West London Apartment
The interior designers working on this stylish west London apartment wanted a classic fireplace to contrast the more modern interiors and soft furnishings. The result was a smart French Louis XVI style fireplace with central carved plaque to the frieze, carved acanthus leaves to the jambs. The light Carrara marble was then contrasted by a black slate hearth. Classic elegance in a contemporary environment.